With all this beautiful weather we have been having, I couldn't help but get my Spring Decorating started and share it with you! Spring is my favorite time of year, the trees and grass turn green and the flowers start to bloom.
Along with the weather, I also had a little nudge from Lifestyle Crafts. They have a new set of die cuts, Blossom, that was released today. I was excited to get a sneak peak at them and create a Spring Decorating project for you.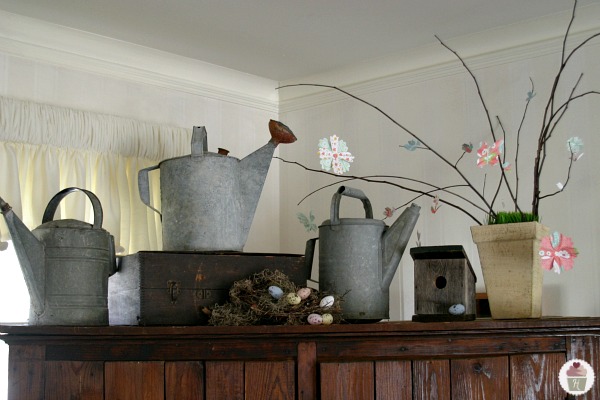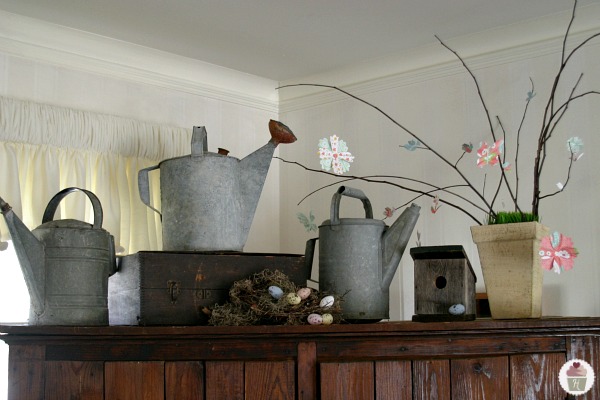 Let's make the flowers, butterflies and birds…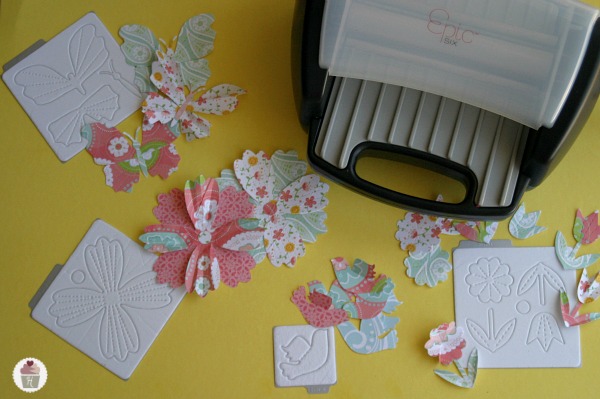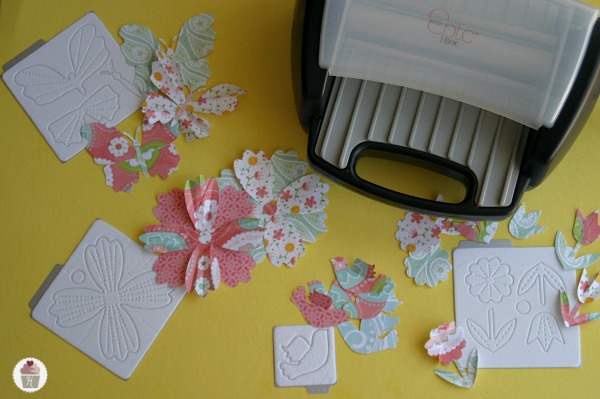 I used some of the scrapbook paper that I found at Walmart, there was plenty left from the Paper Pinwheels. The Blossom die cuts and the Epic machine from Lifestyle Crafts. The cool thing about these die cuts is they are perforated, making them look 3D.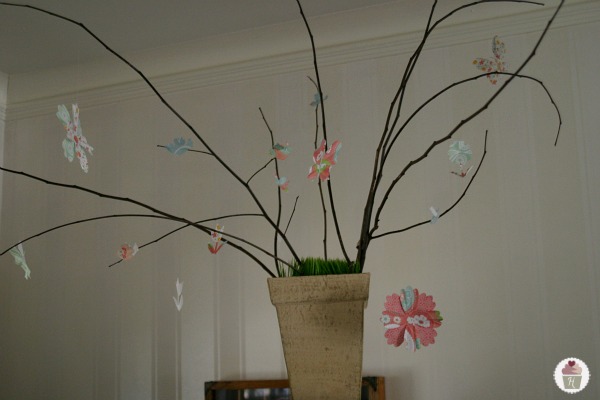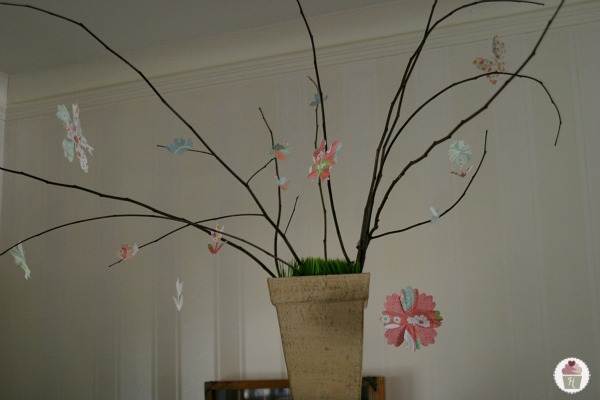 The Twig Tree from the Winter decorating got a little facelift with some plastic grass and bought into the Living Room and placed on the Entertainment Center. I attached the flowers and butterflies with clear thread, and the little birds, I just glued on with Elmer's Extreme Glue Stick.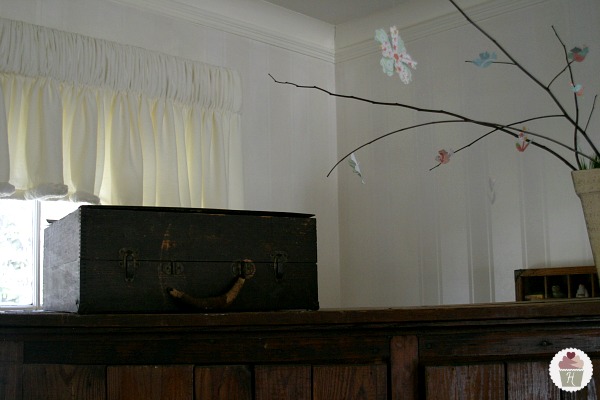 Then came the old vintage suitcase…I know…it's kind of random, but I love it!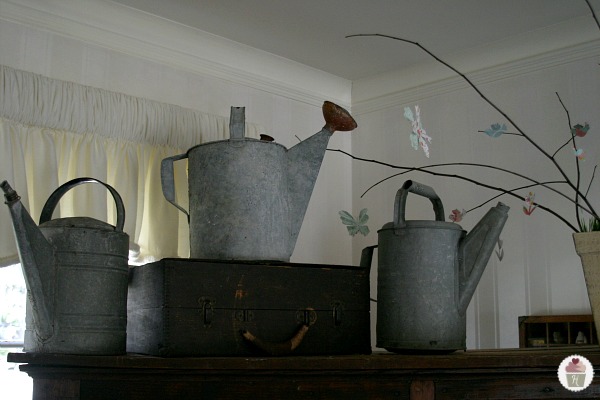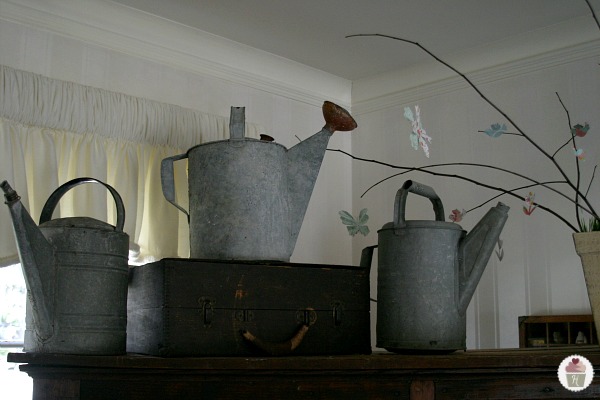 The Antique Watering Cans have a new home until it's warm enough to plant flowers in them and put them on the front porch.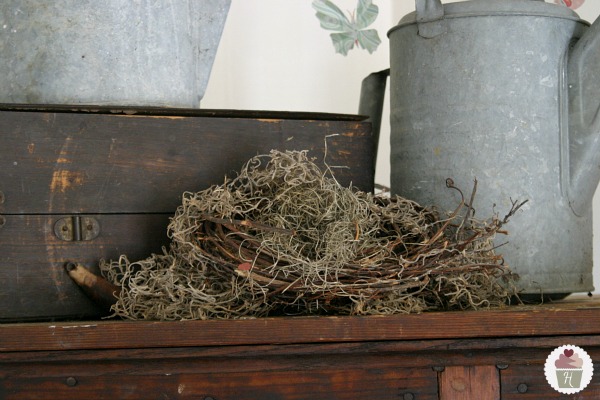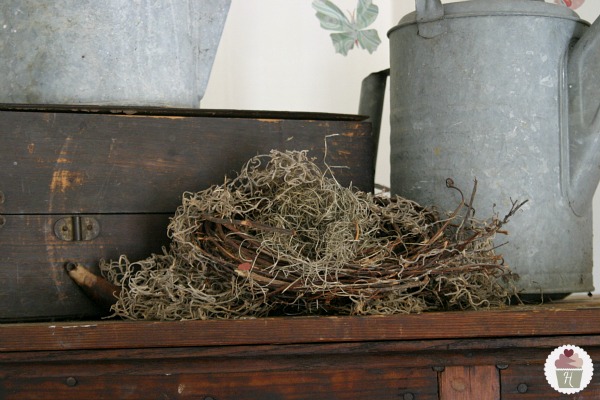 Some moss and little nest that I had on the front porch last Summer, was added next.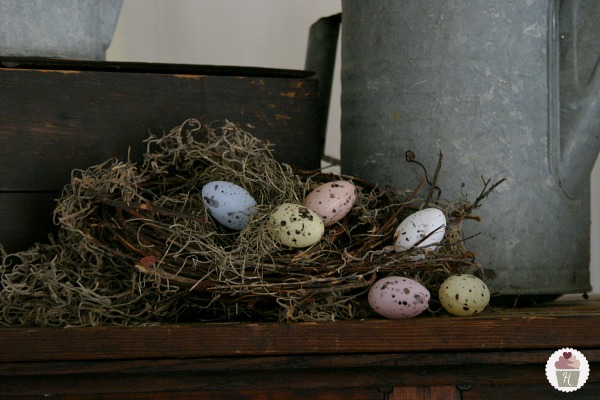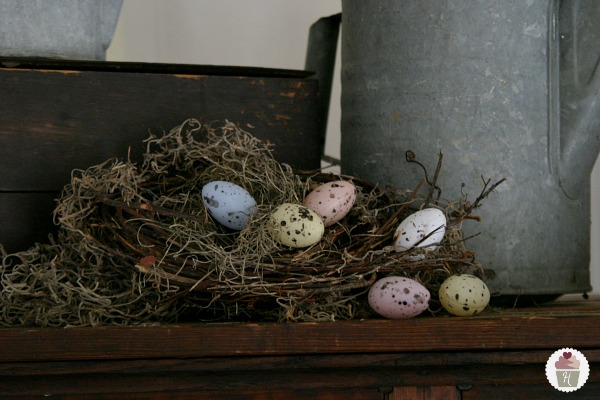 And a few plastic eggs to add some color.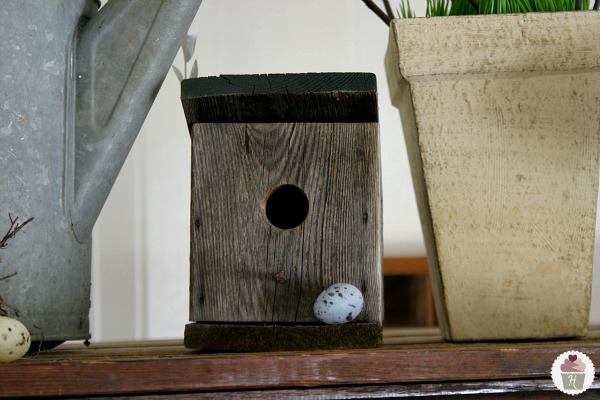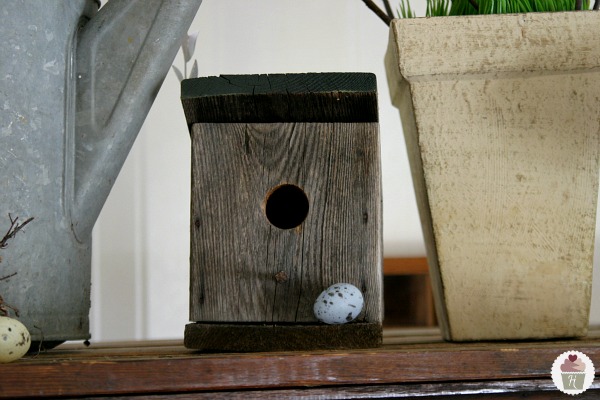 Finishing up the display is an old birdhouse that my Dad made years ago.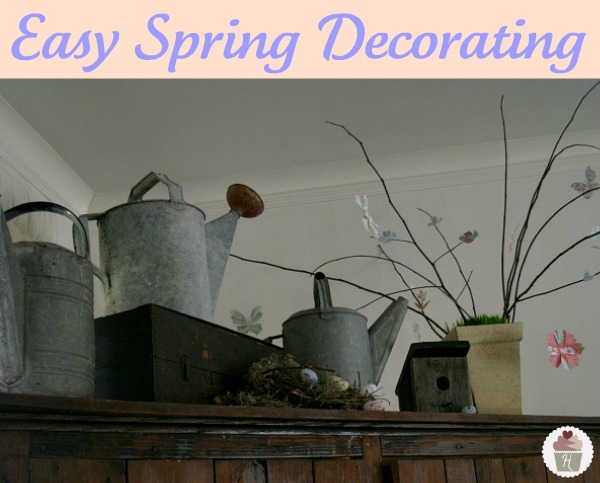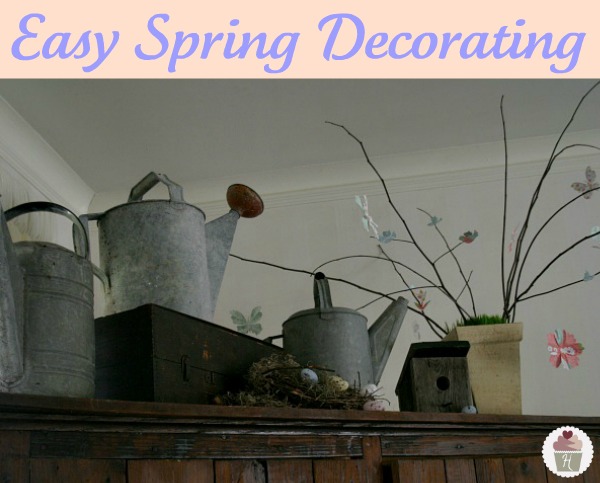 Interested in these cool products from Lifestyle Crafts? Head on over and be sure to use Promo Code…HOOSIER to receive 20% off your order!
Disclosure: I received some products to try from Lifestyle Crafts and as always, the opinions are my own.
Linking to…Transformation Thursday, Saturday Night Special, Weekly Round up, Made By You Monday, Tip Me Tuesday, Show & Tell Friday