Warm weather, baseball games, walks with our puppy- all some of my favorite things about spring! However, there is also spring cleaning- not my favorite thing! If it isn't your favorite either, I have some spring cleaning tips for your bathroom to make it a little easier!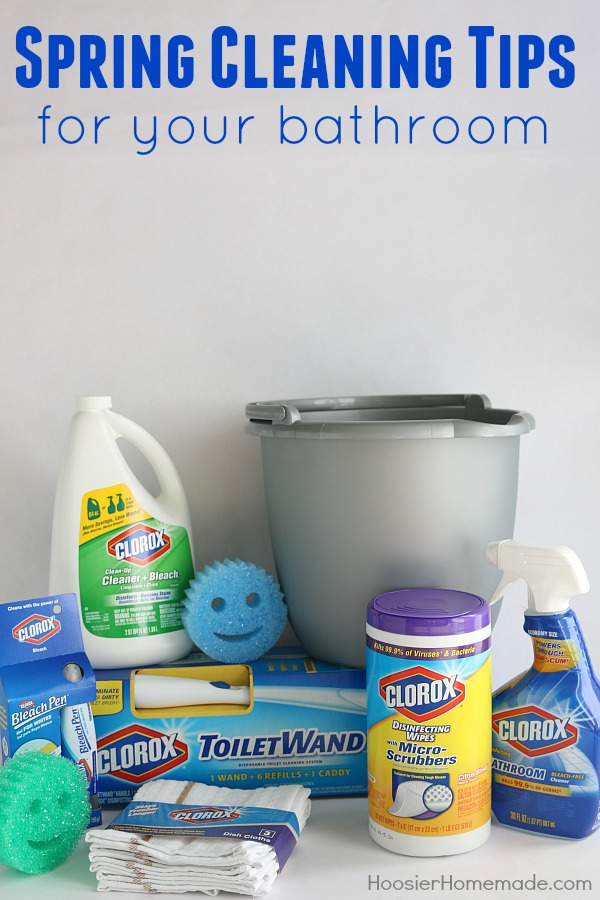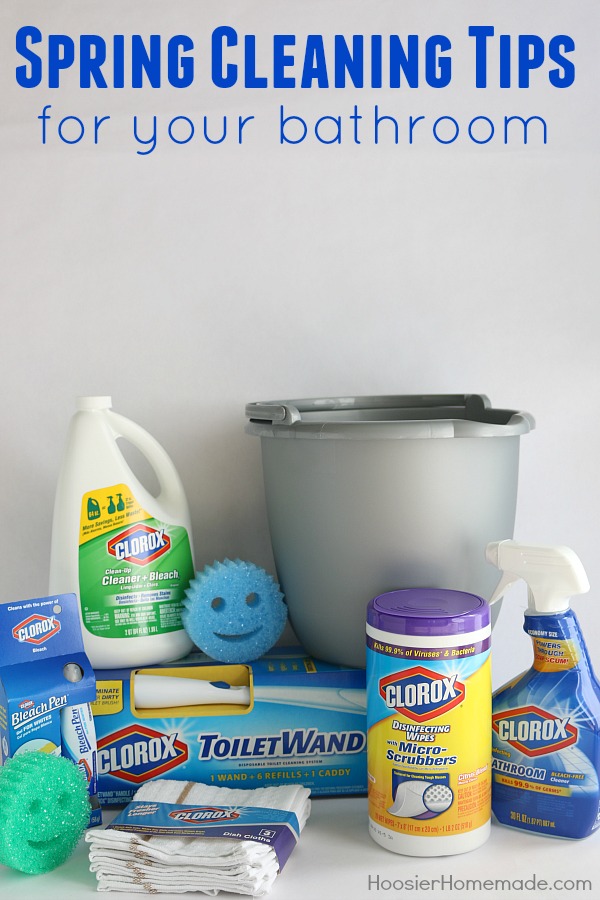 My favorite tip is to gather all of your cleaning supplies together first. You don't want to be on a spring cleaning roll and have to stop to find the sponge or the toilet cleaner! Once you get in the bathroom, you want to get in and out without searching the whole house for supplies. I went to Walmart to pick up all of my supplies and grabbed a bucket as well to create my spring cleaning kit!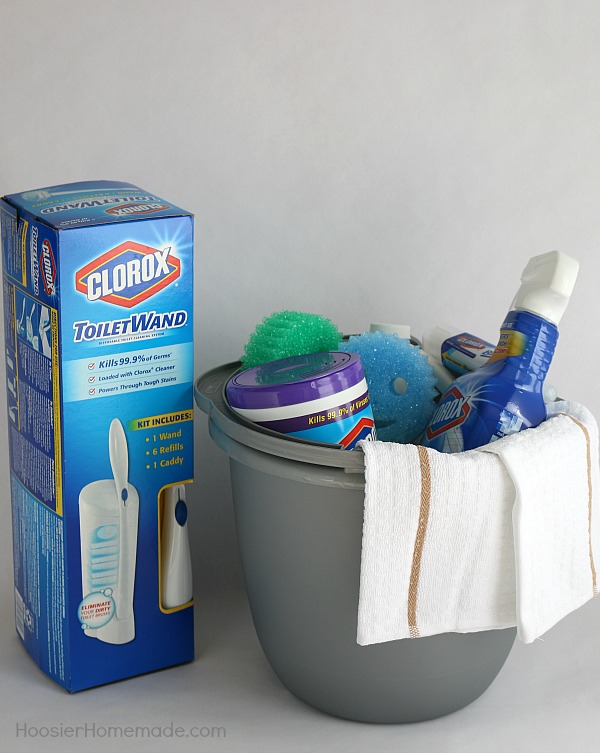 I included Clorox wipes, Clorox bleach, Clorox bathroom cleaner, a Clorox bleach pen, dish cloths and sponges in my kit. I also grabbed the Clorox Toilet Wand at Walmart in the mop and broom aisle, and it quickly became my new favorite bathroom cleaning product! Once you have your kit together, head to the bathroom, turn on a podcast or some music and get to work!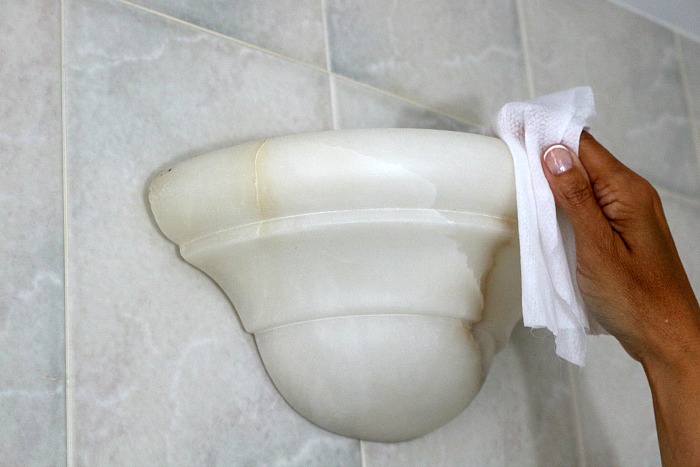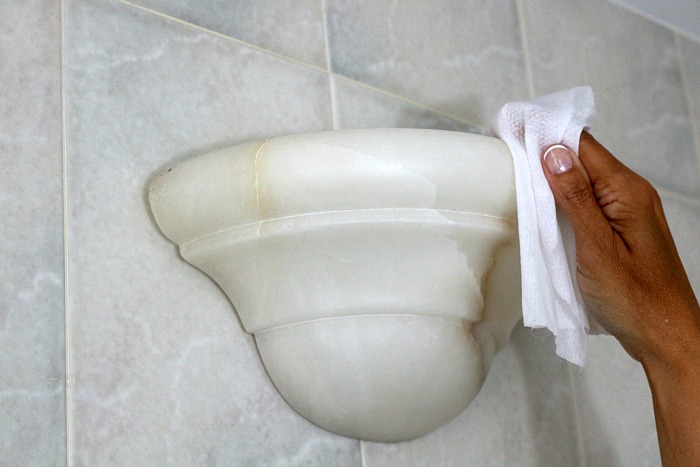 Start at the top of the bathroom, and work your way down. You don't want to clean the floor, and then work on the light fixture- all of the dust will get all over your newly cleaned floor! Dust and dirt congregates around light fixtures and faucets, so start there. If you have a fully tiled wall, make sure to wipe it down as well.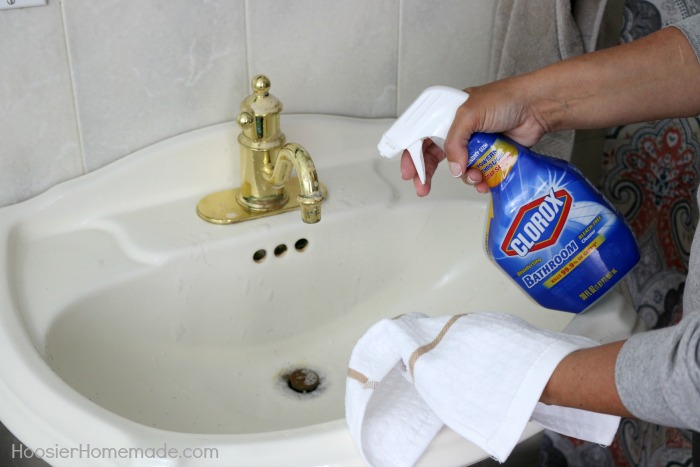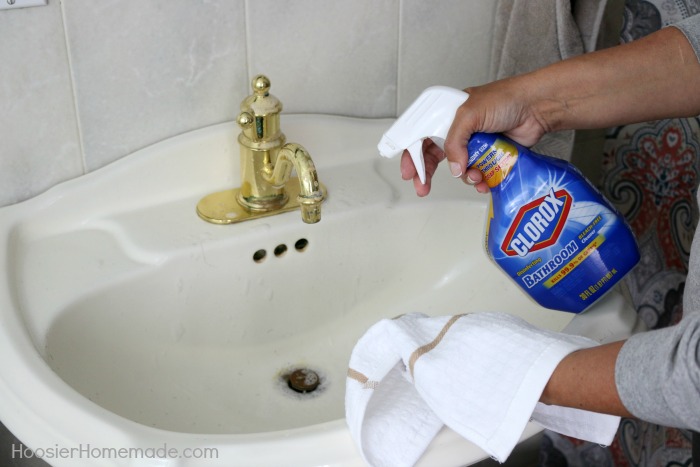 Once you have cleaned the walls, shower heads and light fixtures, work your way down to the sink. I love using dish towels with my Clorox bathroom cleaning. They are absorbent and nice and big. Plus, I can wash them and not have to use something disposable like paper towels.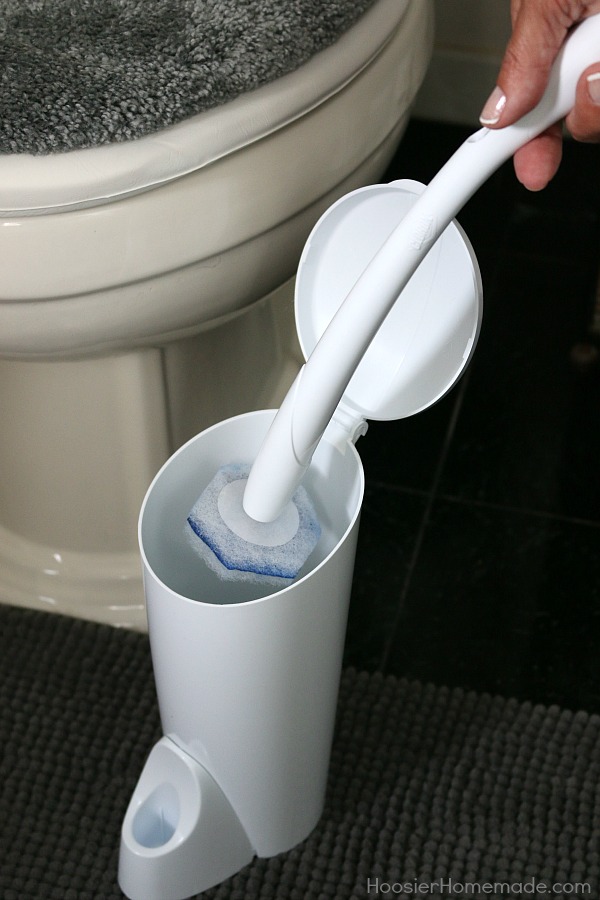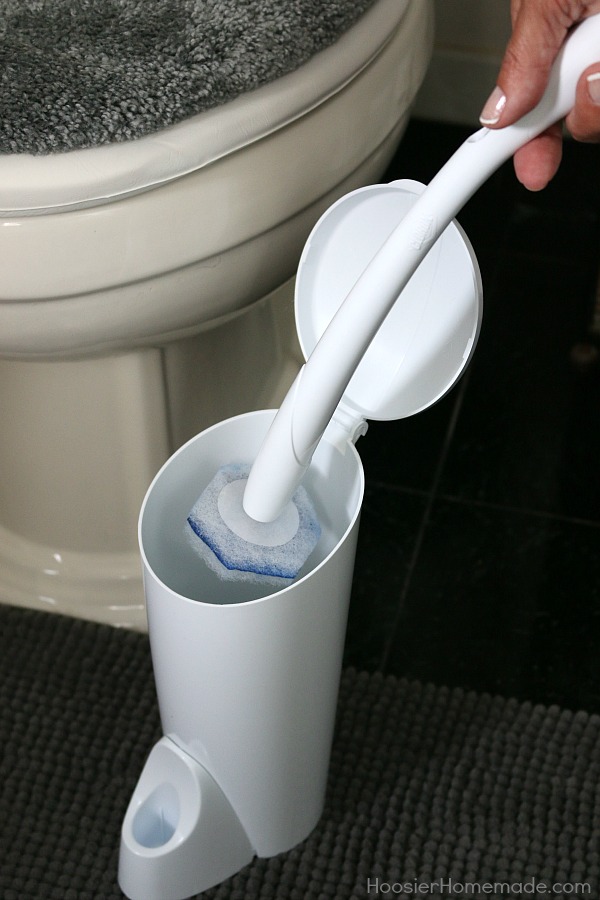 Now you that you have made your way down the bathroom, you are left with tubs and toilets. No one likes cleaning a toilet- and traditional toilet wands collect dirt and germs. The Clorox Toilet Wand has disposable heads preloaded with Clorox cleaner which kills 99.9% of germs! When you are finished just toss the brush head! Clicks, swish, and toss- it is that easy! I love knowing that my toilet brush head is clean every time I use it.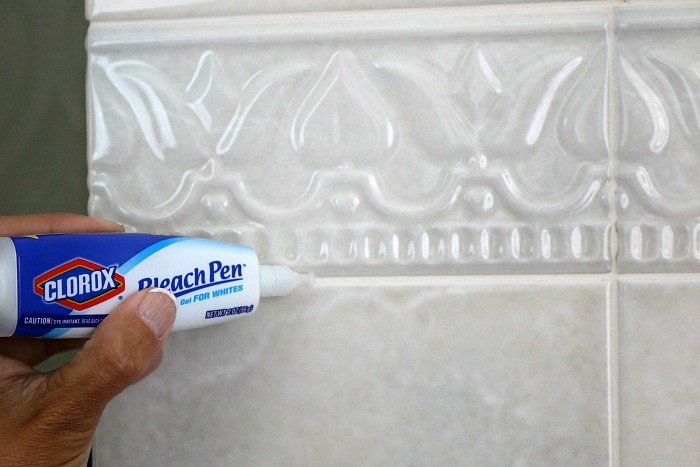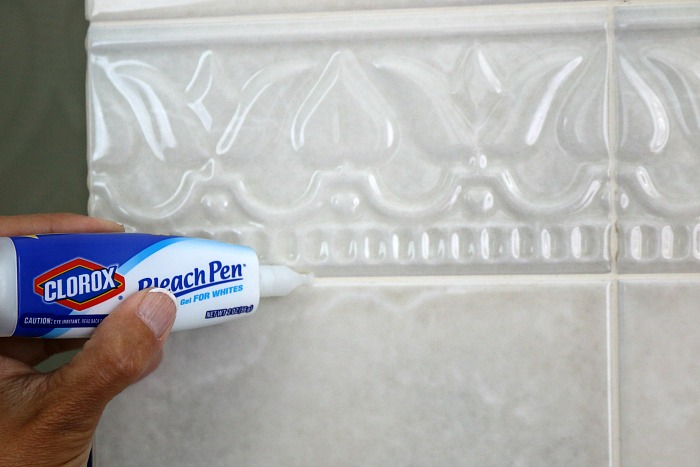 Finally, don't neglect the small details- they make a world of difference! The Clorox Bleach Pen is great for freshening grout around your sink, tub, or shower.
And you have finally made it to the floors- a quick mop with Clorox bleach and the whole bathroom will be shining!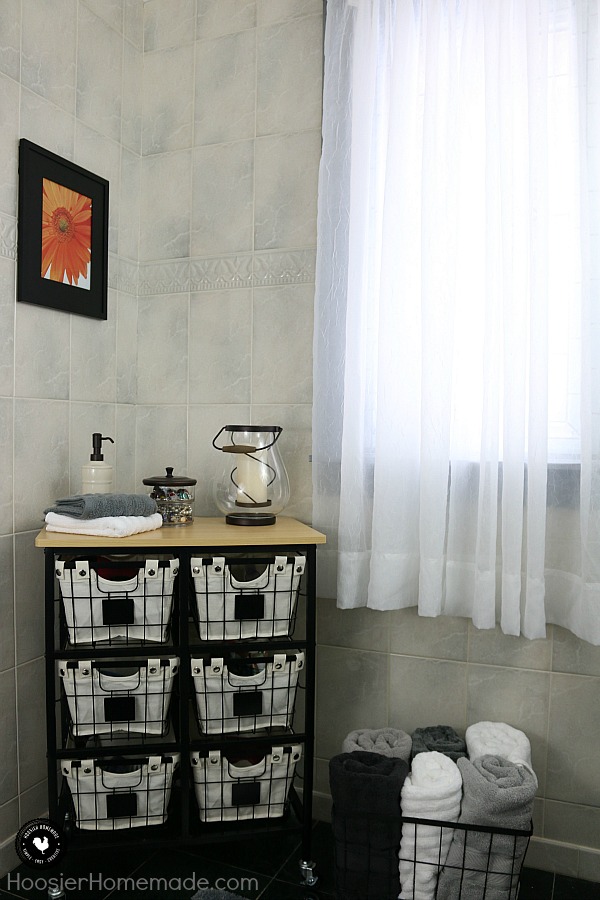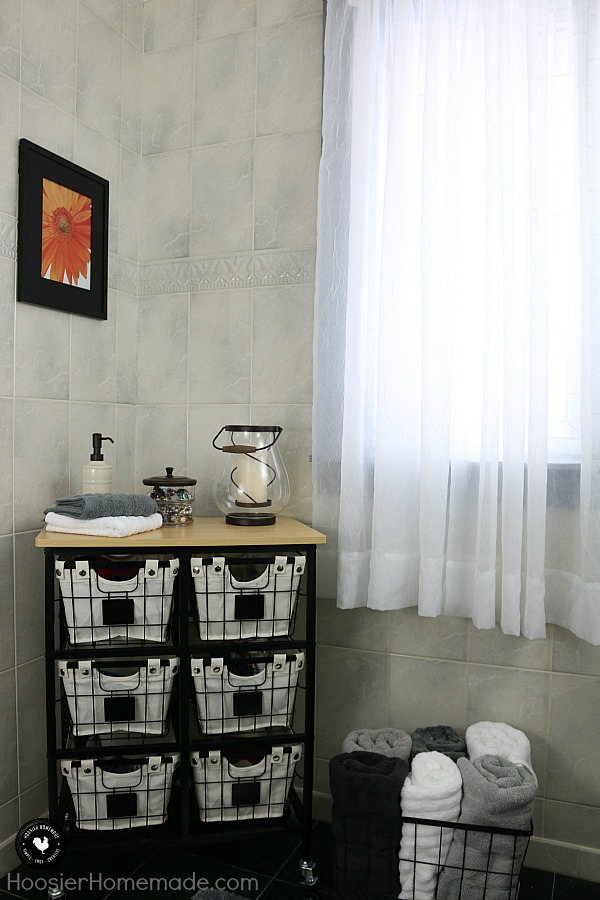 Remember:
1- Make a cleaning kit.
2- Listen to something you enjoy.
3- Start at the top and work your way down.
Now, get outside and do something fun!
This is a sponsored conversation written by me on behalf of Clorox. The opinions and text are all mine.