Quick Tips for Successful Entertaining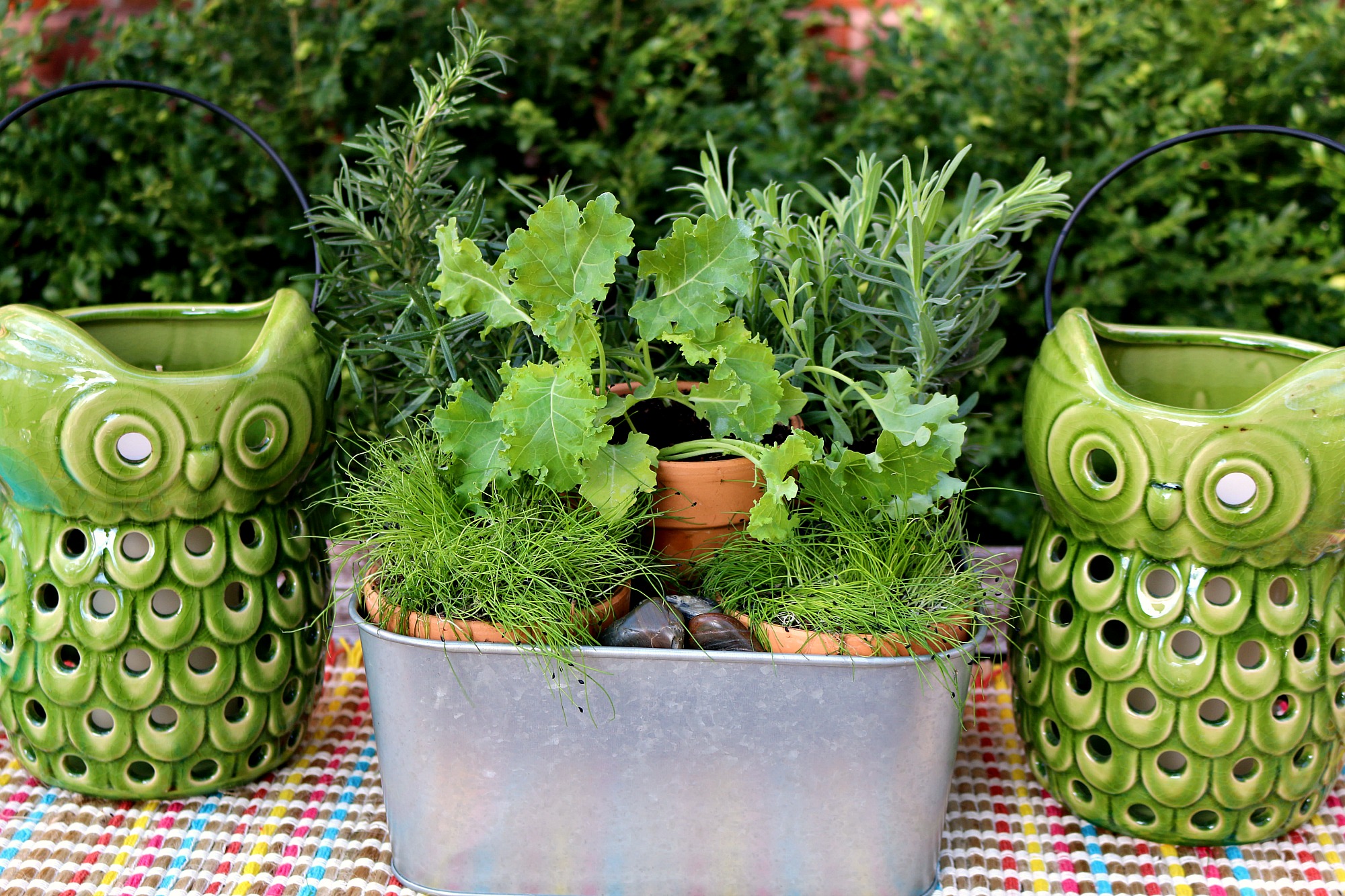 Now that the weather is getting nicer, I am so excited to start using our outside entertaining areas more. Outdoor entertaining seems so much more casual and relaxed- and you don't have to clean the house! If you are getting ready to have people over here are some Quick Tips for Successful Entertaining.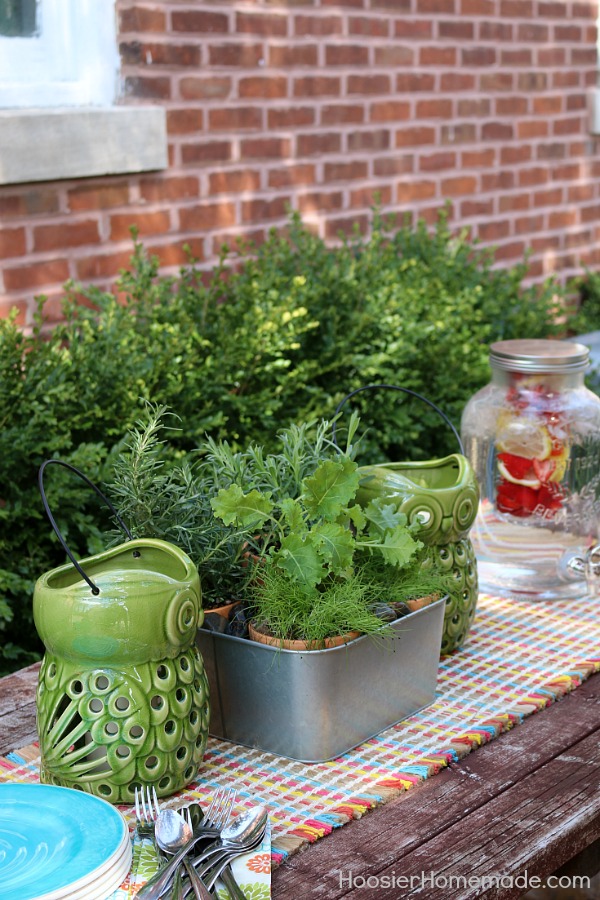 Use Seasonal Decor
First, spruce up the space for the season! I found so many cute accessories at Walmart from their Better Homes and Gardens line– I just couldn't resist! Spring definitely means brighter colors, but sturdy finishes like galvanized metal are great for the outdoors as well. Grabbing flowers or greenery from your garden is a great way to celebrate the season and make an easy centerpiece!
Think Outside the Label
When shopping, think of different uses for products you find for your entertaining! I used this galvanized square dispenser as a container for herbs we found in the garden section, planted them in clay pots and then set the pots into the dispenser, and Better Homes and Gardens for Walmart even has an entire galvanized metal line. The owl lanterns below could be used to hold flowers or pots can be used as silverware holders- the options are endless!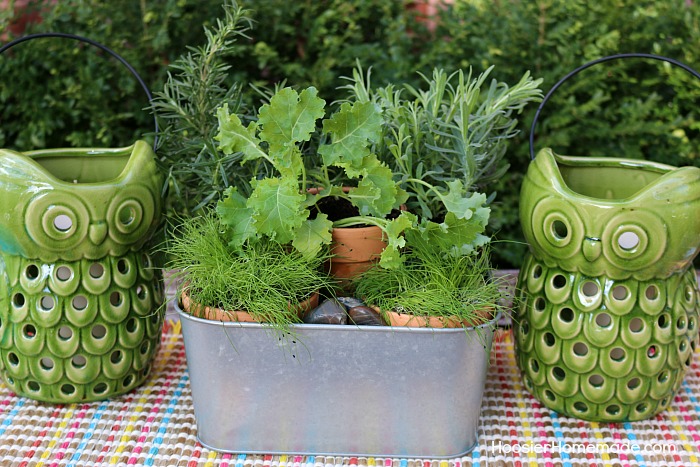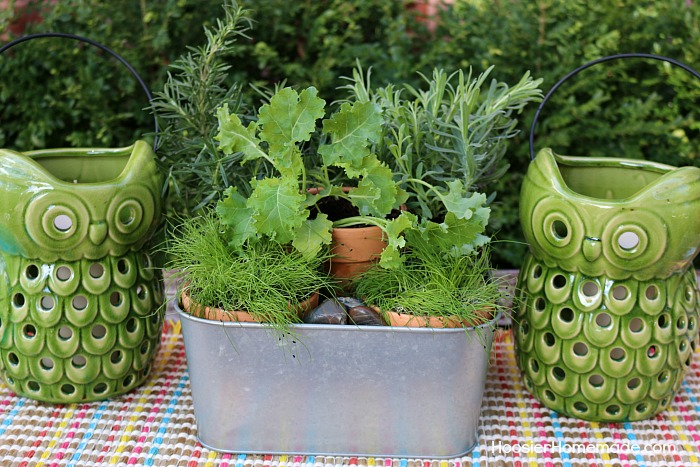 Add lighting
Another easy tip is to add some mood lighting. I could not resist these little owl lanterns. They look so cute on the table, but also extend the life of the party! If you add citronella candles you can also repel those pesky mosquitoes.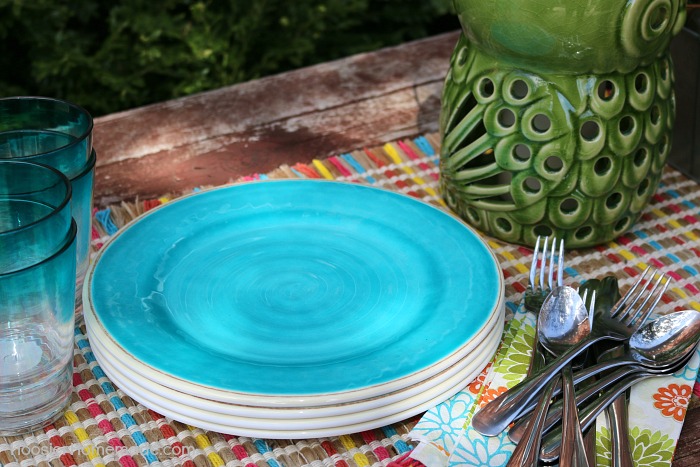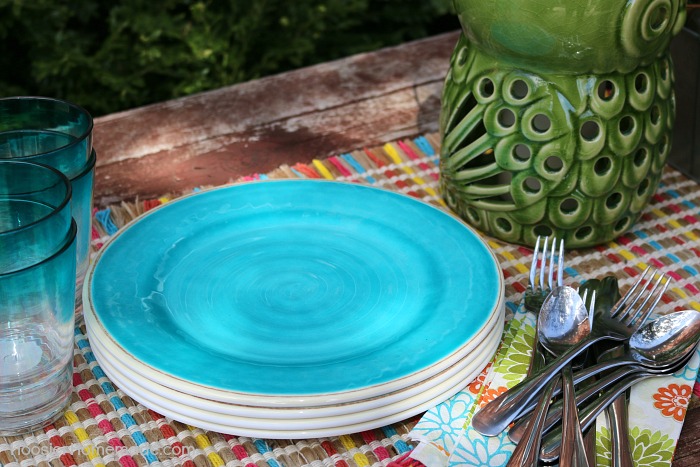 Prepare Easy Food
Outside entertaining is usually a casual affair, so it is best to keep the food casual as well. You want to be able to enjoy hosting, not be running around like a crazy person! Easy dishes that you can prepare ahead of time are perfect. And, of course, utilize the grill. You can find lots of grilling ideas, make ahead dishes, salads and more here. And those adorable plates? Those are from Walmart too!
If you are intimidated by preparing all of the food yourself, make the event pot luck style. Guests love to share their best recipes and the food always ends up amazing.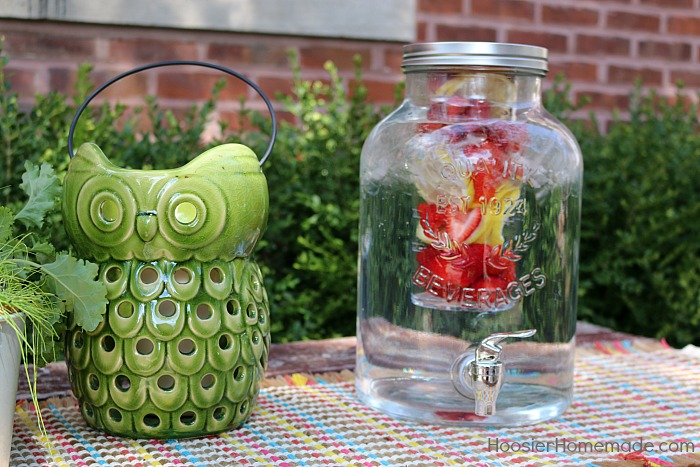 Add a Special Detail
Even though entertaining outside is a casual event, it is nice to be able to add one little special detail. This could be a show-stopping dessert or a fun drink. I love this beverage dispenser, and added my own fruit to create an infused water. It looks beautiful and keeps everyone hydrated!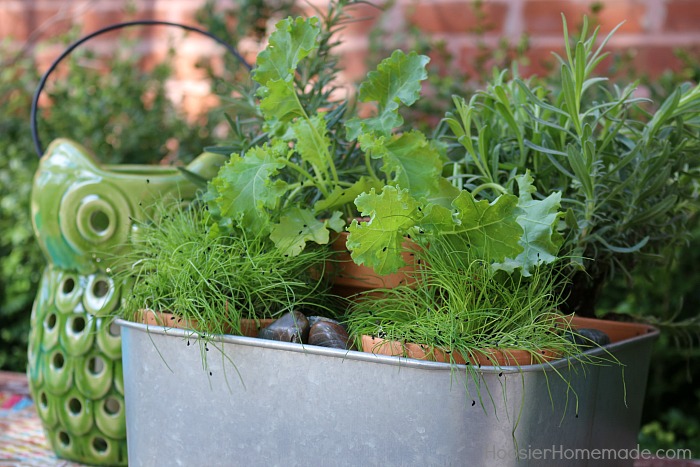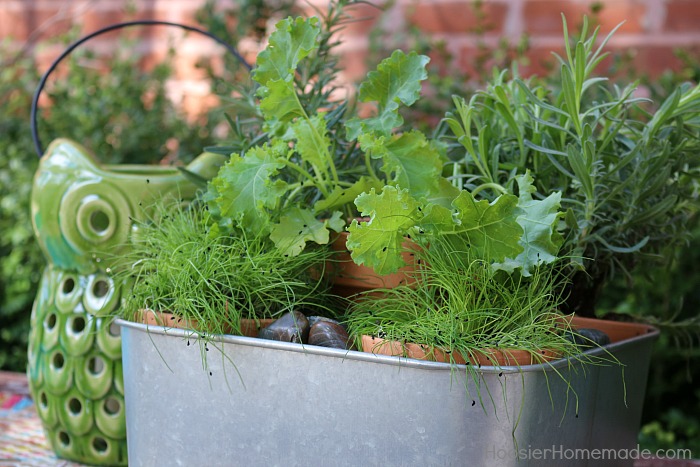 Just Do It!
The biggest tip I have for successful entertaining is just to do it! Your friends and family do not expect perfection and you will make great memories. Pick up a few decorations, grab some hamburgers and hot dogs, and enjoy the season!


2-piece Beverage Dispenser Infuser Set – available in stores
Need more Spring ideas? Visit the other BH&G Blogger Network bloggers –
For more inspiration visit Better Homes and Gardens Live Better on Facebook ,Twitter,Instagram and Pinterest!