6 Must Have Tools for the Home Gardener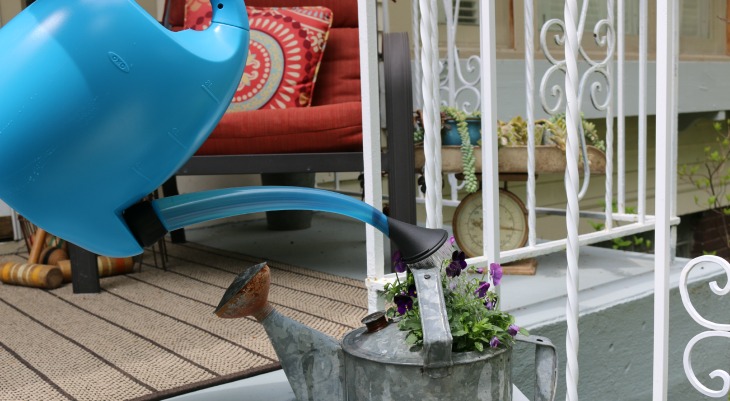 Spring breaks and the average home gardener opens the door to his shed and digs through the piles of garden hoses and rusty worn tools they have accumulated over the years of tending their gardens and sprucing up the yard. There are hundreds of companies that design, build and sell garden tools, you might even have a few catalogs laying around that you have marked up a few tools for that wish list we all have for when we just know there's a better tool or design that will make the job easier. Well I have my list of the 6 Must Have Tools for the Home Gardener. So let's dig in!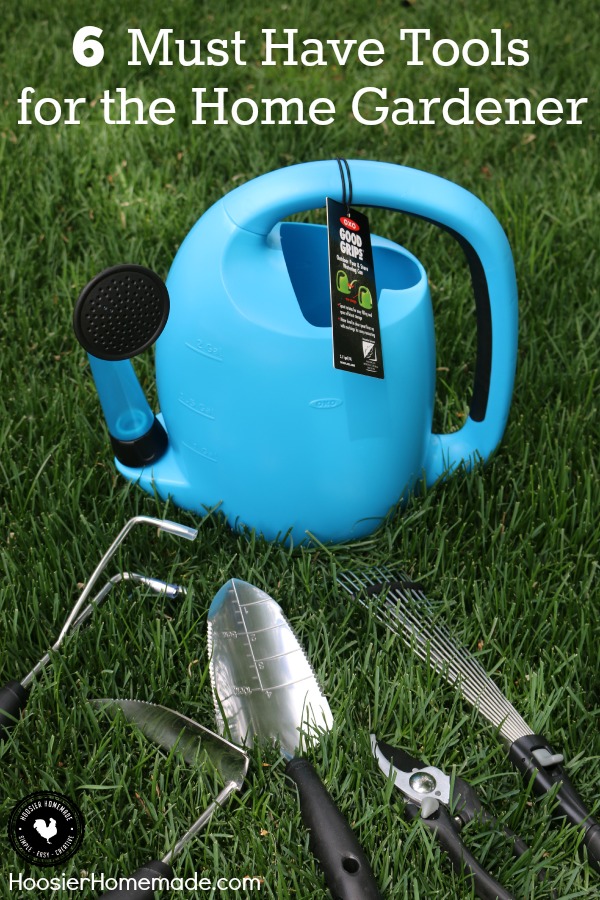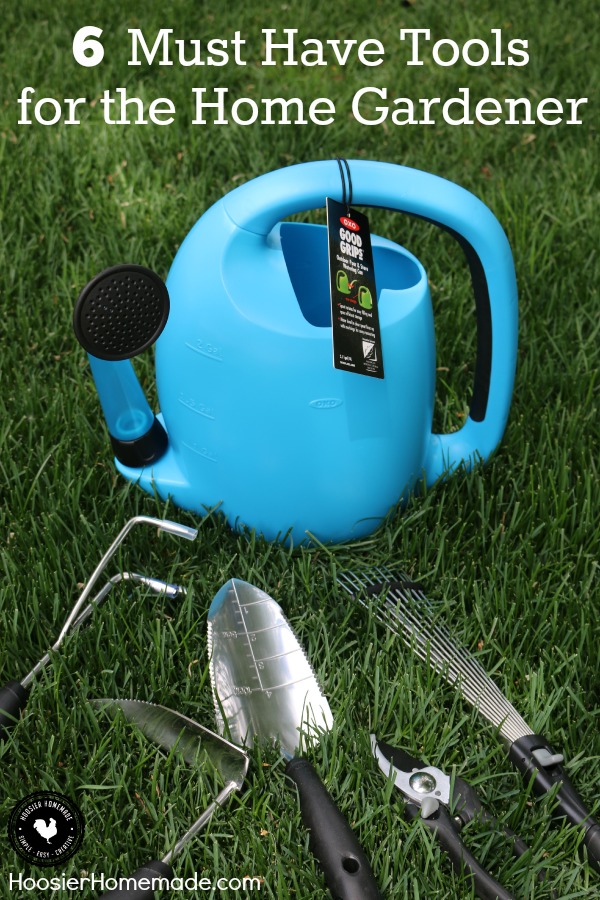 Like I said there are many garden tool makers out there wanting you to use their tools and I've used just about everyone of them at some time in my life. A life that has been filled with opportunities to work on some large landscapes(160 acre residence) and for some pretty famous properties (Oprah). So I feel I have a pretty good base of knowledge so when I can say that the OXO brand tools I recently gave a try impressed the heck out of me that is not an insignificant statement.
From the ergonomic design to the stainless steel finish these tools are made to stand up to anything you can throw at them. Let's see what they have.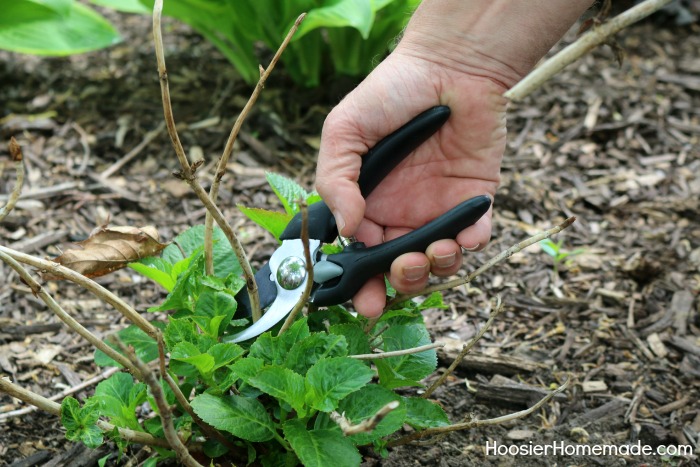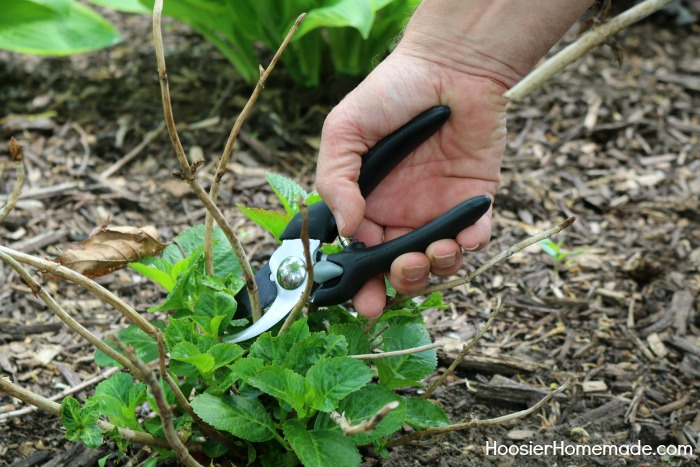 Pruner
When I first picked up the hand pruner my first reaction was that they seemed a little small but after a few squeezes of the handle I really was impressed with how comfortable they felt in my hand and how efficient the cutting action was on these gems. Now these aren't going to cut those 3/4 inch limbs, use your lopers for that. But these are definitely going to find a place in my garden bucket, I even found that they fit nicely in my back pocket making it convenient for fast cleanups.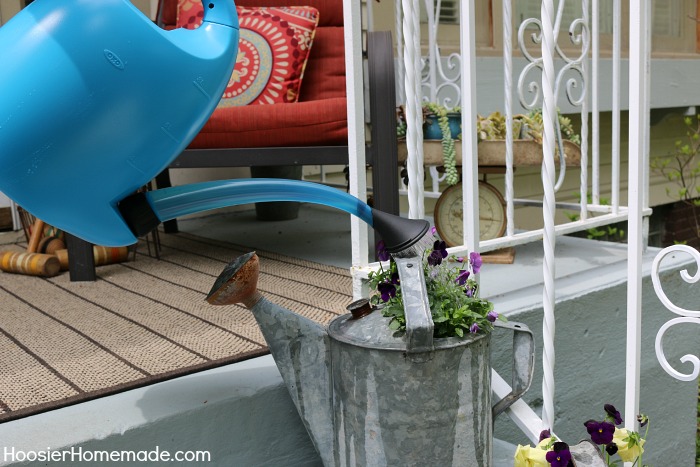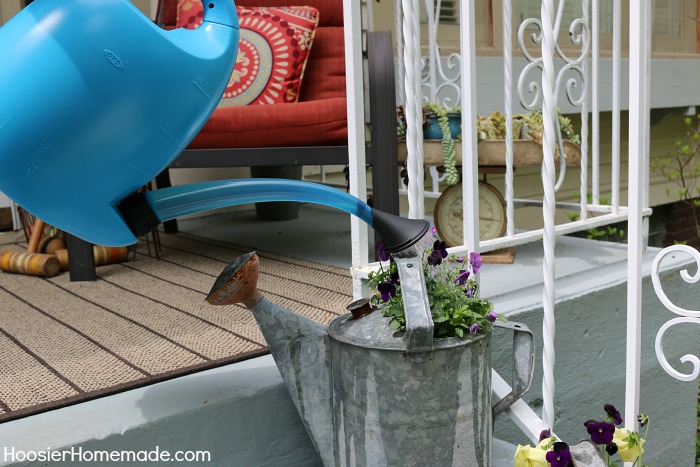 Watering Can
How many watering cans do you have, I've got 6. Or I should say now I've got 1. Seriously throw away those cheap  plastic dollar store watering cans and take the heavy metal cans and plant flowers in them like we did. This OXO Watering Can is the best! I loved it from the first time I picked it up. The spout swivels to get out of the way for storage, you can remove the sprinkler head to pour a straight stream if you like and it's super easy to tell how much water is in the can for adding fertilizer.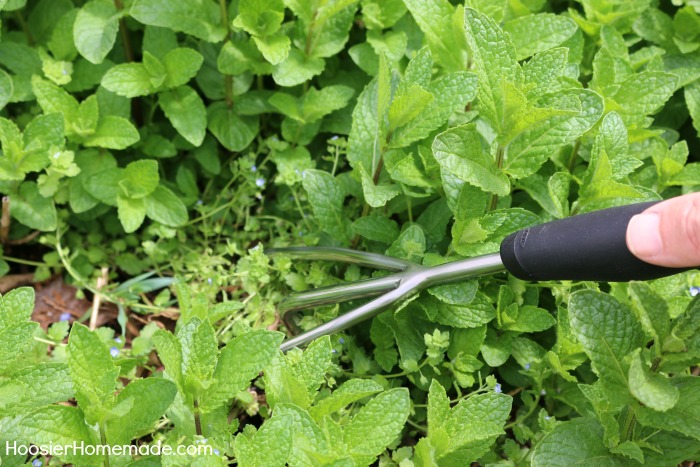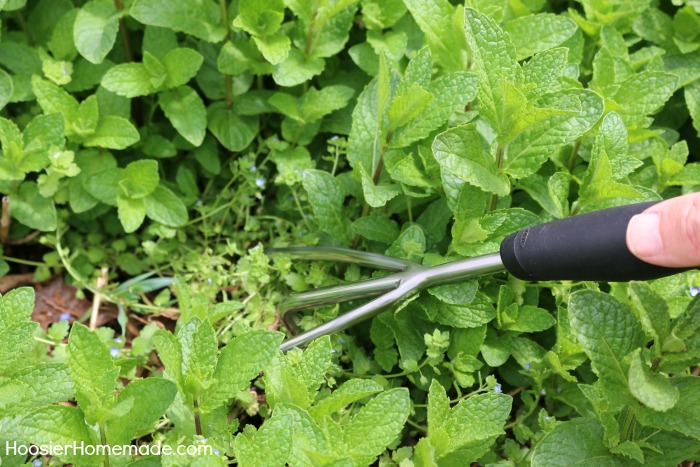 Cultivator
My garden bucket would not be complete without a hand cultivator. And the OXO Cultivator outshines every cultivator in my shed. Seriously with a little care the stainless steel finish will last longer than anything I have and it performed great and my herb garden was weeded and turned in no time flat.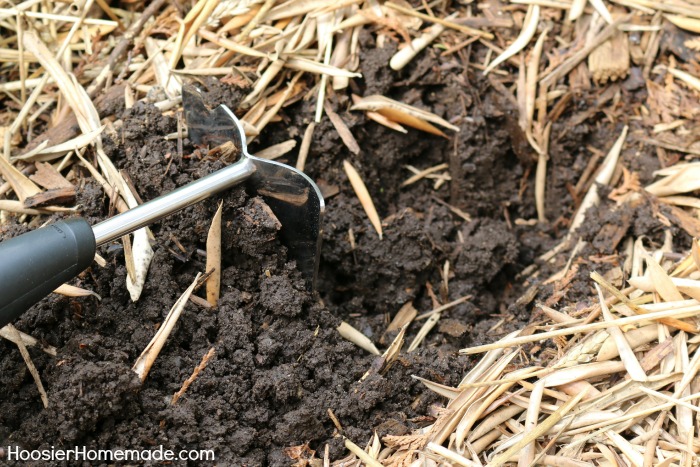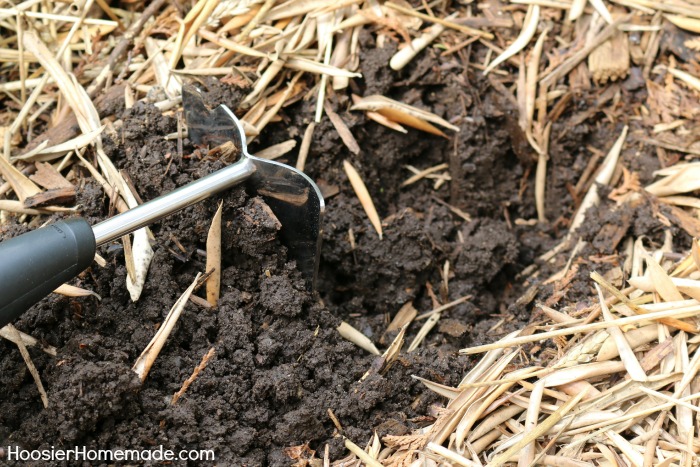 Plow
Here's a tool that many gardeners overlook, in fact until recently only those hardcore gardeners would have know what you were talking about when a hand plow was brought up in conversation or if you asked to purchase one at the local hardware store 9 out of 10 times you would get a puzzled look. But OXO has brought this versatile tool to the home gardener. You really can perform about any gardening task with this tool. Need to turn over some soil to prepare for planting? Done! Want to mark out a furrow to drop in those vegetable seeds? Done! Do you have some twine to cut or a bag to open? Done and Done! Do you see what I mean when I say versatile. I haven't found a task this tool can't handle!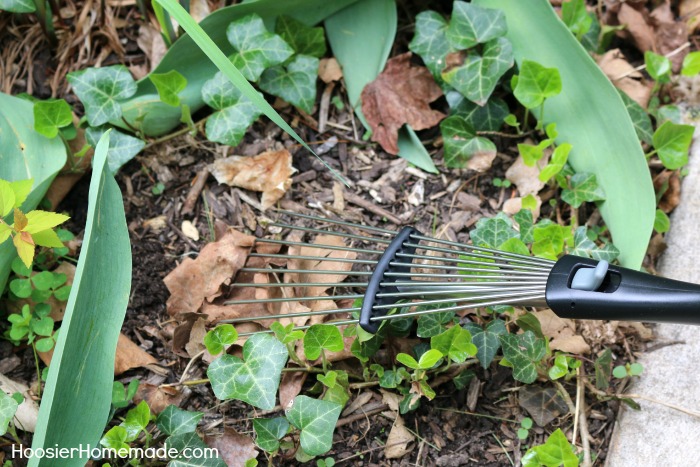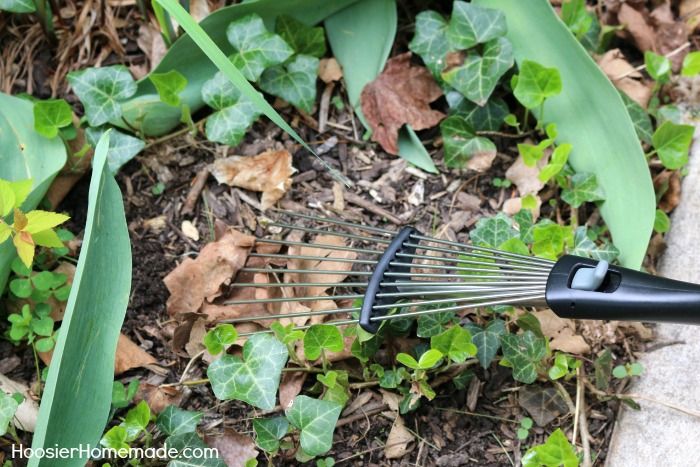 Adjustable Hand Rake
This has to be my favorite tool from OXO for the landscape. I love a manicured lawn and a clean landscape bed but let's face it, it can get frustrating and tedious to get all the debris like dead leaves and weeds out from under the plants in your landscape. I've resorted to all types of gerry-rigged contraptions to get the job done in the past and none have come close to how well the OXO Adjustable Hand Rake gets the task done. It's perfectly proportioned to give you control and with an infinite tine width adjustment from 3 inches to a full 12 inches in width it will reach into those small areas as well as make quick work of the larger gaps.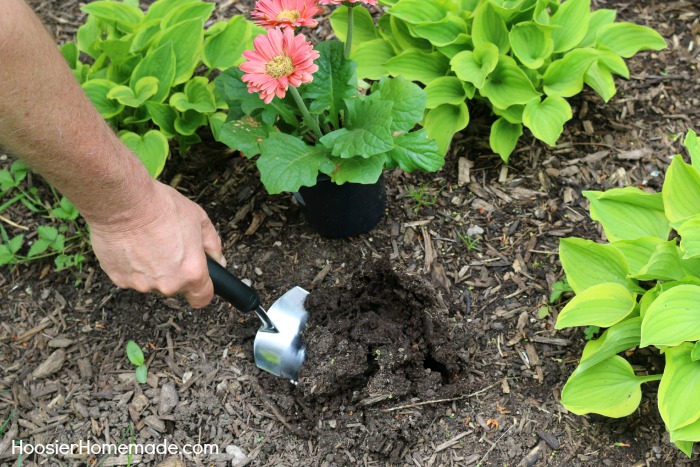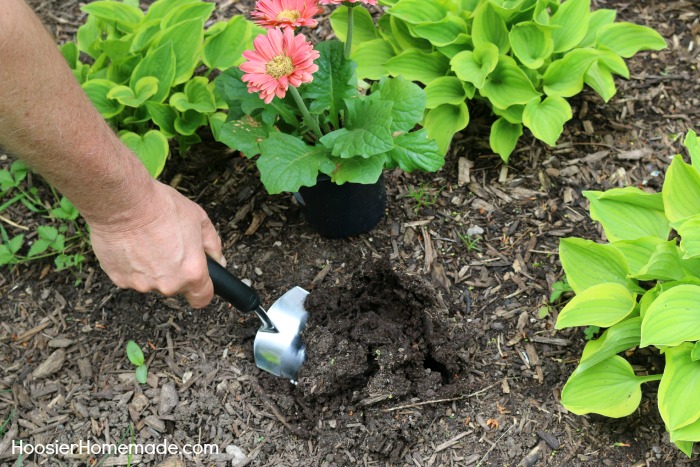 Trowel
Now to the mainstay of any gardeners' tool kit, the Trowel. What can I say, OXO has taken this common tool and done what I think OXO is known for, making a good tool GREAT! From the Non-Slip Soft Grip handle with Gel-e cushioning to soften the blows to the meat of your hand when digging in hard soils to the business end of the tool, sturdy and durable with serrated edges, able to finish the most demanding jobs and ready to come back for more.
So there you have it folks, the 6 Must Have Tools for the Home Gardener. Do you have them in your shed? Give the tools from OXO a try, I'd love to hear your opinion and experiences with their tools. You won't be disappointed, I wasn't!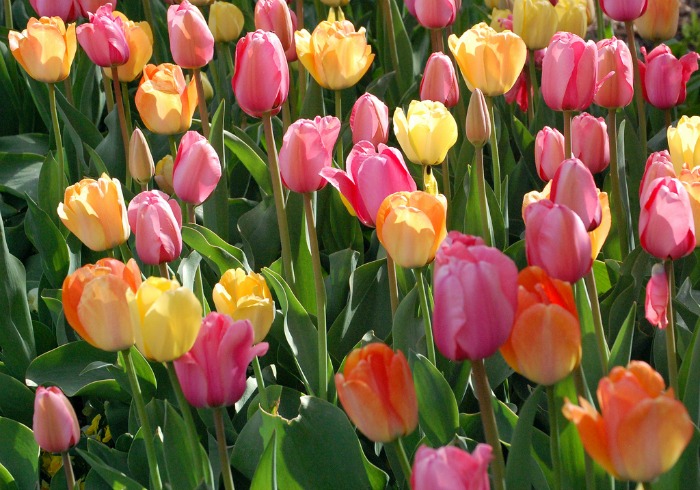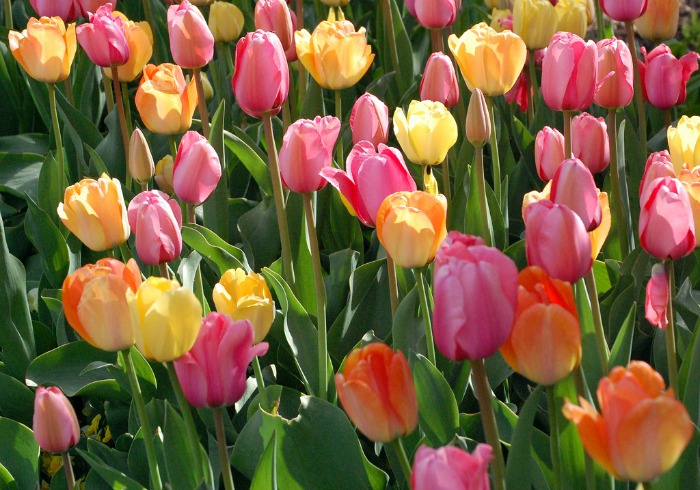 If you love to garden, you may also like our other Gardening Articles!