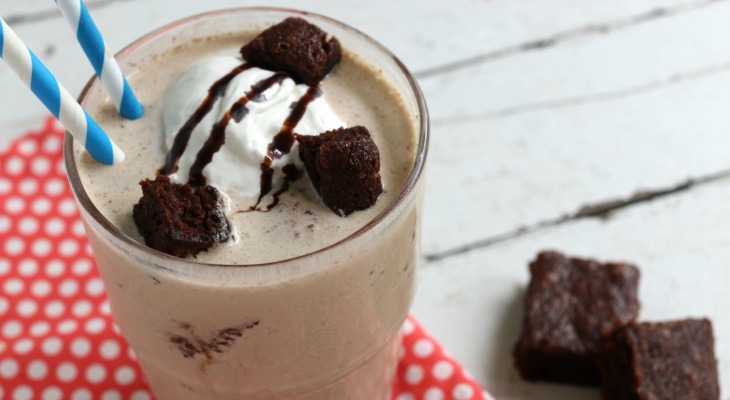 This refreshing Mocha Brownie Shake is made with Mocha Iced Coffee, Ice Cream and Brownies – YUM! Top with a dollop of whipped topping, drizzle of chocolate syrup and a few brownie chunks and you have a delicious treat to enjoy at home!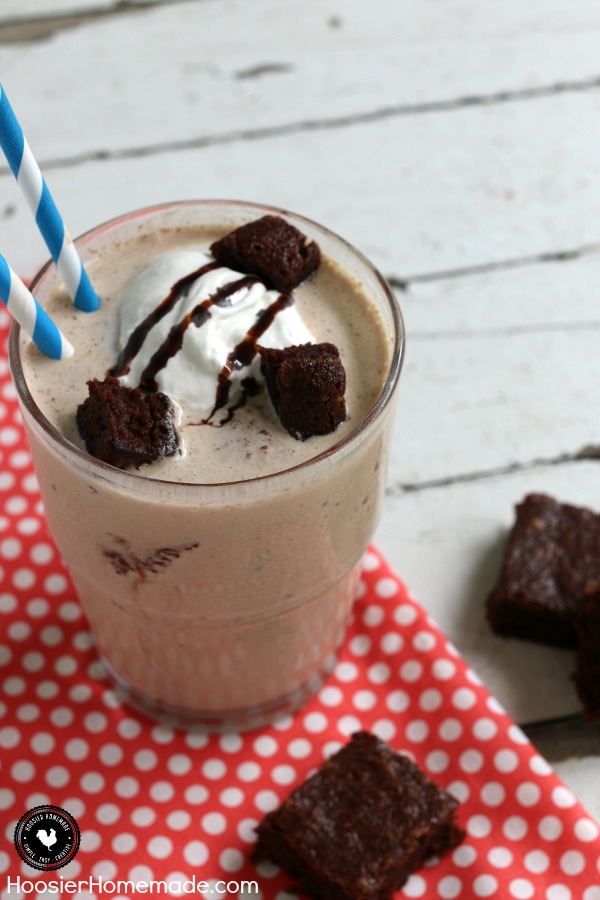 We are so busy. Nothing against men, but I do feel like Moms and women in general are more busy than men. There is the cooking, cleaning, laundry, running errands, taking the kids to practice, helping with homework – you know, the list goes on and on.
I know for myself, it's really hard for me to take time to just sit and relax. Although, I have to say, I started this year with a whole new attitude. I have been working hard on forcing myself to take some time to read and relax. I know every person is different, however for me, all of my married life, 26 years, I ran – ran – ran. I rarely sat down, and rarely took time for myself.
After reaching the end of 2014, being simply exhausted, I knew I just had to make a change. I firmly believe that it's important to take time for yourself, even it's only 10 minutes.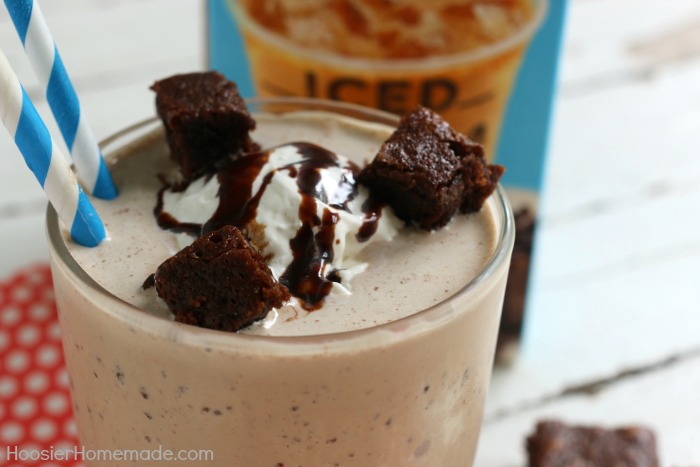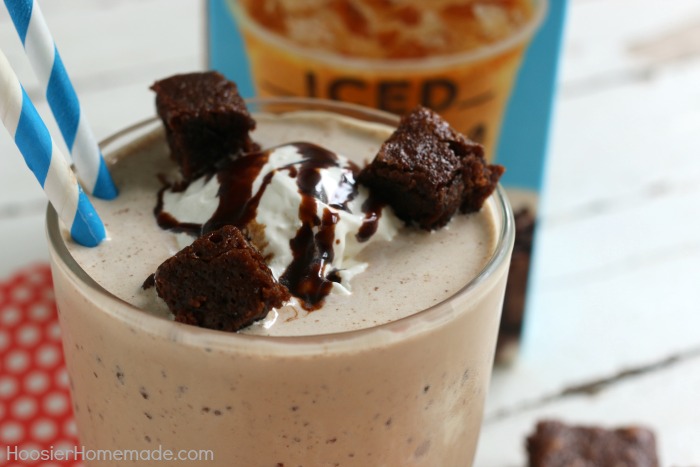 So today I am giving you permission and a really good reason to take some time for yourself.
This Mocha Brownie Shake.
It's amazing!
Only 3 ingredients, and you have a delicious, refreshing shake to sit and enjoy.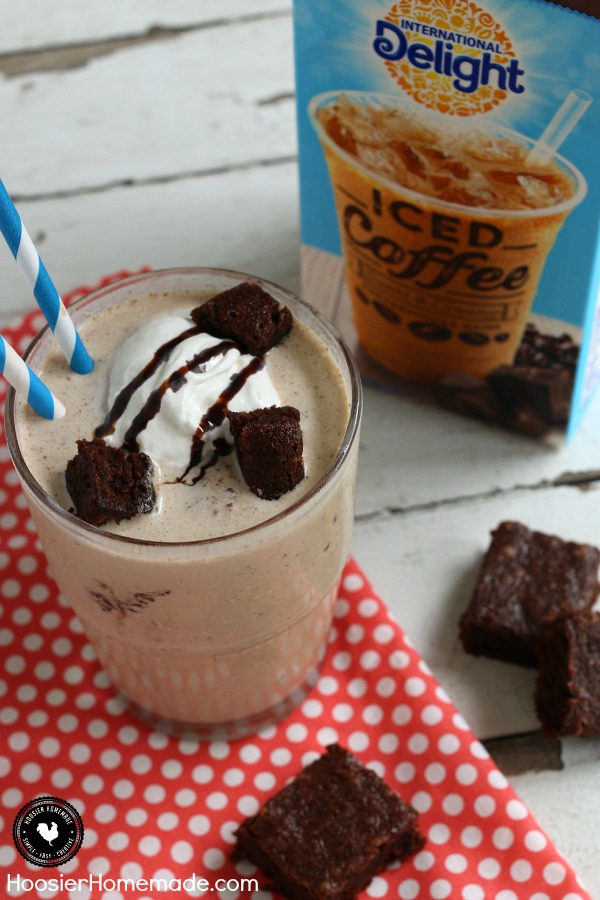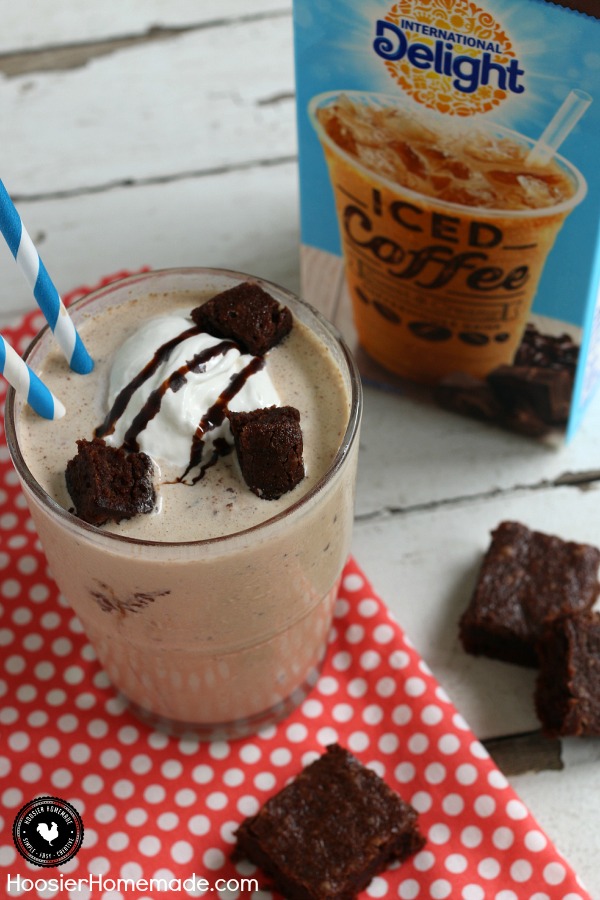 International Delight have created some new ready-to-drink beverages that give Mom back 10 minutes of time. They are a sweet and creamy treat any time.
Iced Coffee comes in Mocha, Caramel Macchiato and Vanilla as well as light versions. And there is also Chai Tea Latte comes in Vanilla Chai (my favorite) and Caramel flavors, like we used in our Mother's Day Gift Basket (which would also make a great birthday or hostess gift).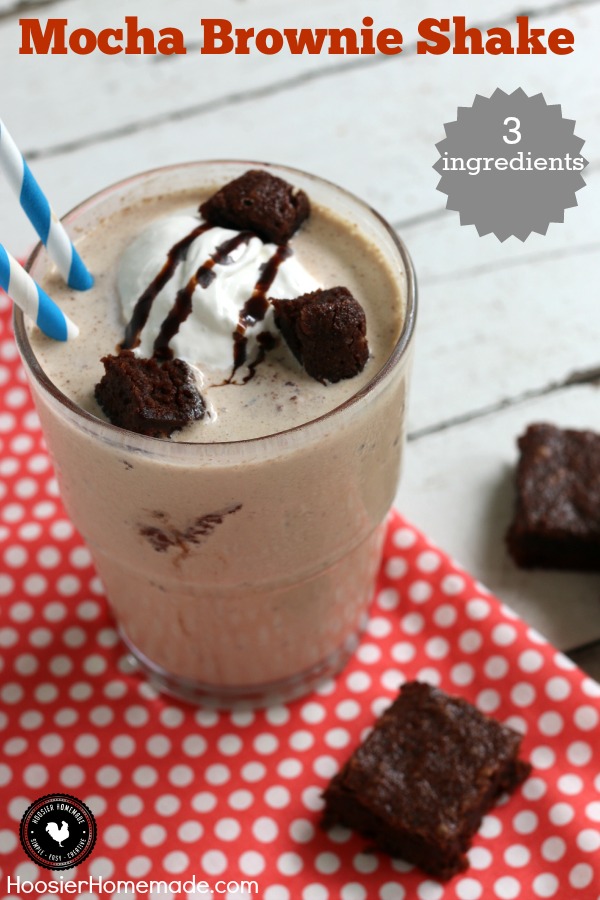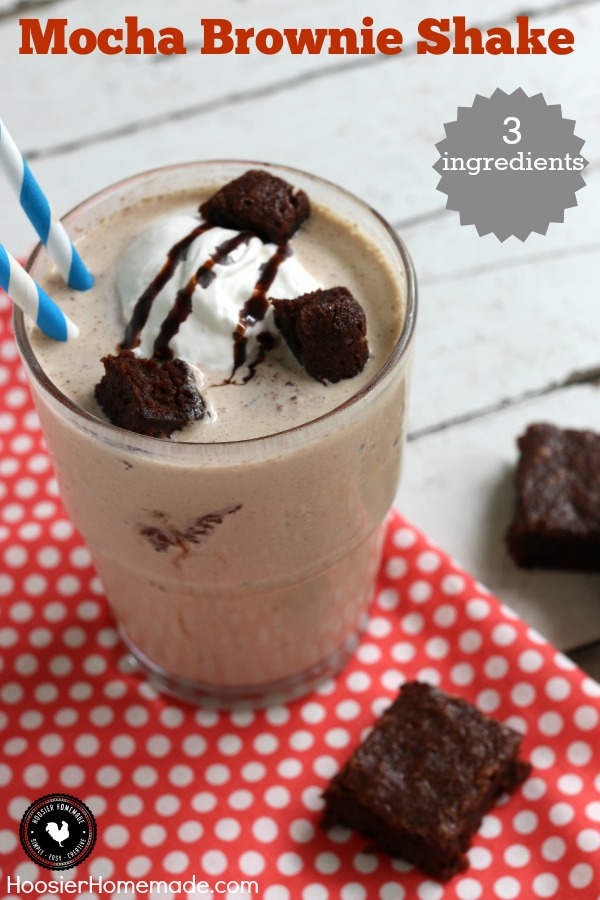 For giveaways and coupons, sign up for the International Delight Newsletter. It's FREE!
And for more recipes, follow International Delight on Pinterest, Instagram, Twitter and Facebook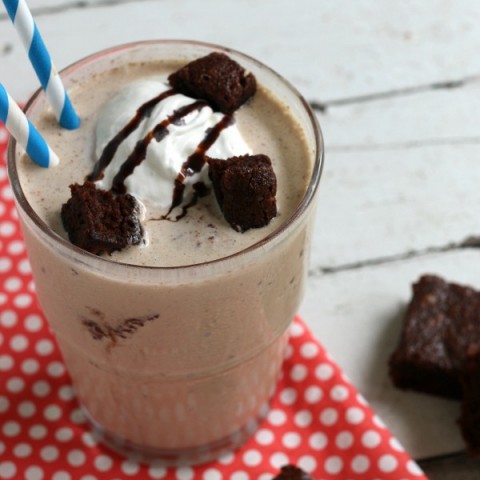 Mocha Brownie Shake
Rrefreshing shake made with Mocha Iced Coffee, Ice Cream and Brownies
Ingredients
2 cups International Delight Mocha Iced Coffee
4-5 cups of Vanilla Ice Cream
1 cup of brownie pieces
Whipping topping - optional
Chocolate syrup - optional
Instructions
Pour iced coffee into the blender
Add ice cream and brownie piece
Blend until smooth
Serve with whipped topping, chocolate syrup and brownie pieces if desired
Serve immediately
This conversation is sponsored by International Delight. The opinions and text are all mine.