Keeping up with the day to day struggle of clutter is difficult. At any time throughout the day we have several pairs of shoes and a couple coats near our door. So I decided it was time to get the entryway organized.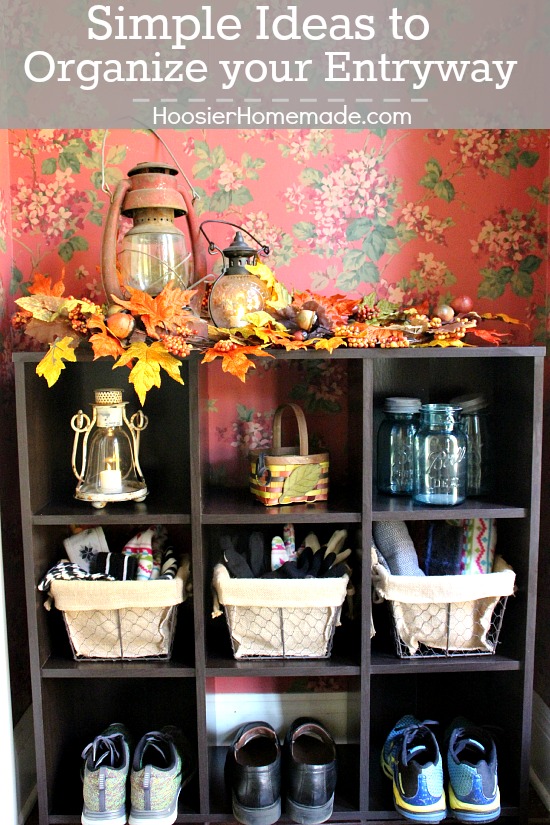 A few months back I shared how we organized our new studio using different sizes of bookcases and a storage organizer. We loved the set up so much that we bought another unit and decided to organize the entryway.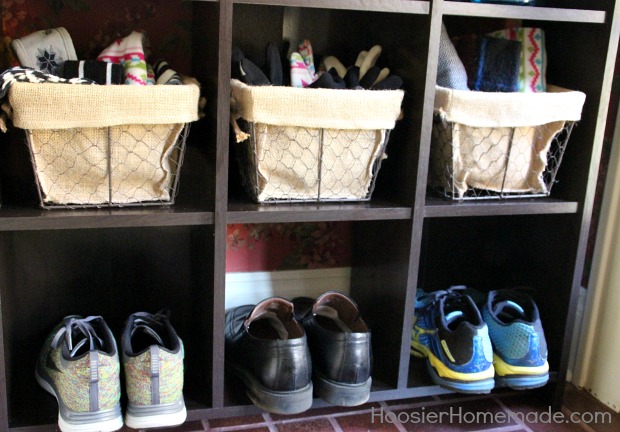 Since Winter is quickly approaching, the first mess I wanted to tackle were the gloves, hats and scarves. We found these baskets at Michael's craft store to keep everything separated and organized, they worked out perfectly. Now it's easy to keep everything picked up and easy to find, especially gloves that always seem to lose their mate.
Next issue was to tackle the shoes. The Storage Organizer from the Beginnings Collection worked out great. It has plenty of space if you want to use it to store all of your shoes.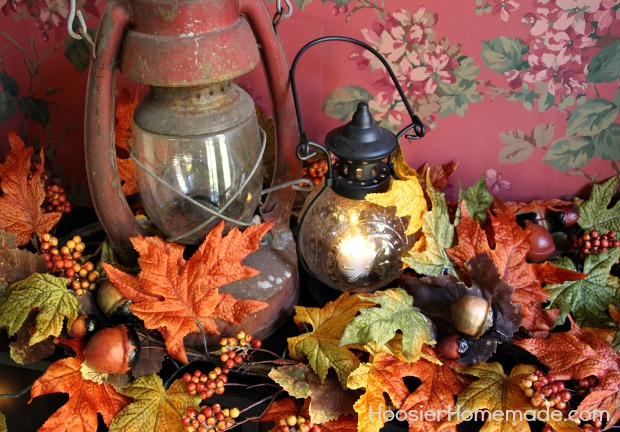 The Storage Organizer is great for any room in your home, but since we put ours in the Entryway, I wanted it to also look nice as guests came in. So I added a quick decoration to the top. I bought the Fall garland at Hobby Lobby and then shopped my house and added the lanterns on top.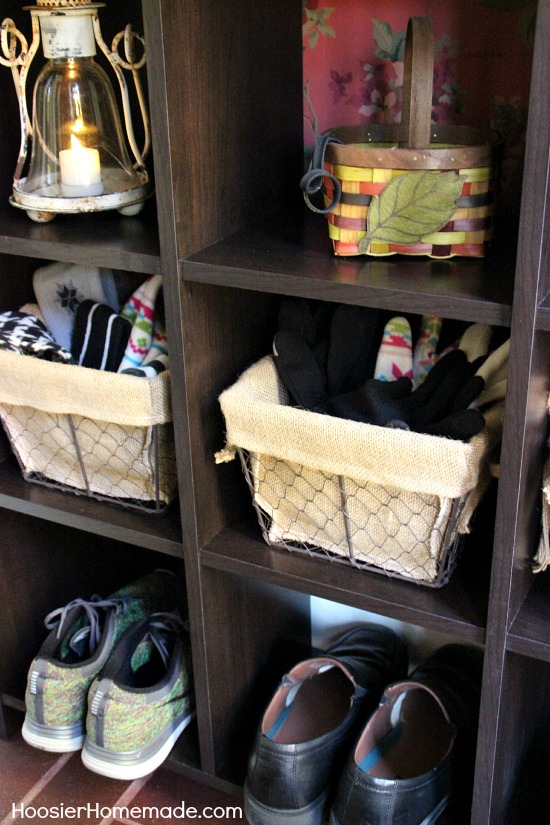 Another way to stay organized is to add a little basket or container to hold keys or maybe your cell phone.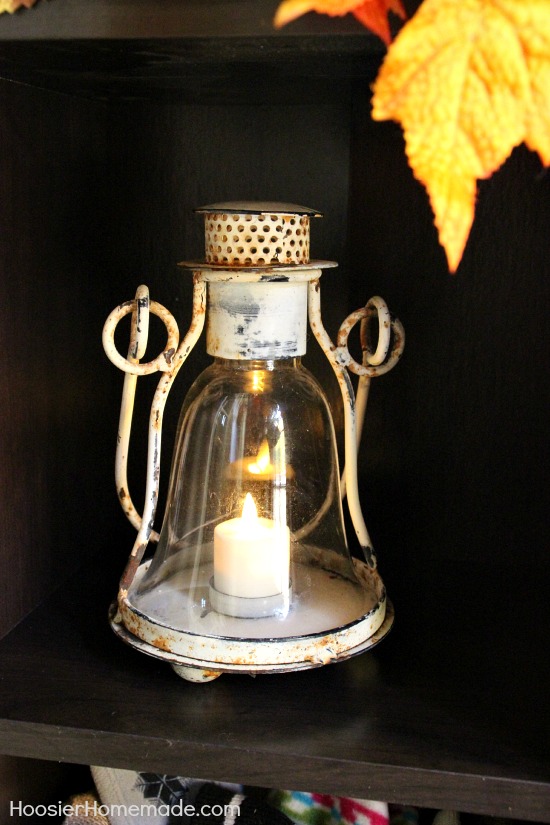 And lastly I added another vintage lantern that I already had.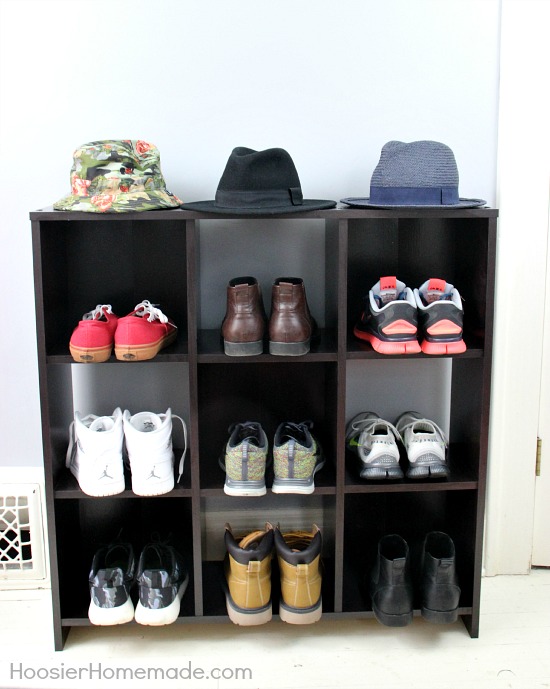 As I mentioned before, this Storage Organizer works well in just about every room in your home. Our youngest son loves shoes, and keeping them organized can be a pain. Now though, his shoes are up off the floor and organized.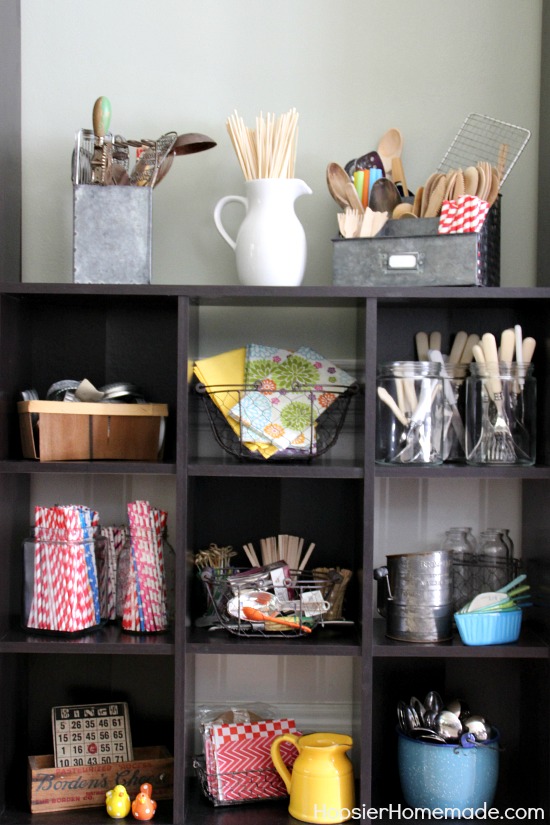 Here's a peek into how we used the Storage Organizer in our Studio. I love how versatile this piece is. You can use it to organize toys, books, even in the bathroom for towels.
How would you use the storage organizer?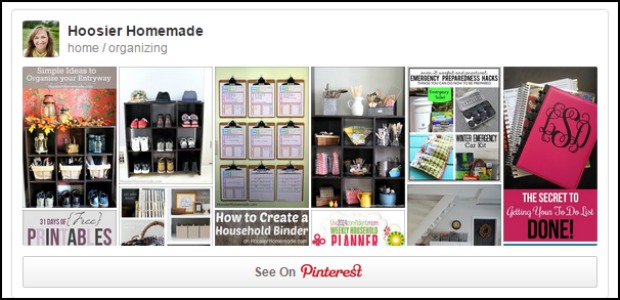 This is a sponsored conversation written by me on behalf of Sauder. The opinions and text are all mine.