We all know the person who seemingly has everything, right? They are difficult to buy for each and every birthday or holiday season. We spend countless hours walking the mall in search of something, anything to give them and always leave empty handed. The answer to this dilemma is a Christmas Food Gift Basket! Give a delicious basket of homemade breads, jams and fruit butters this year to that person who is so difficult to buy for and today's post will give you the perfect recipes to do just that.
100 Days of Homemade Holiday Inspiration continues with Day 45! Each day we are inspiring you with  recipes, decorating ideas, crafts, homemade gift ideas and much more!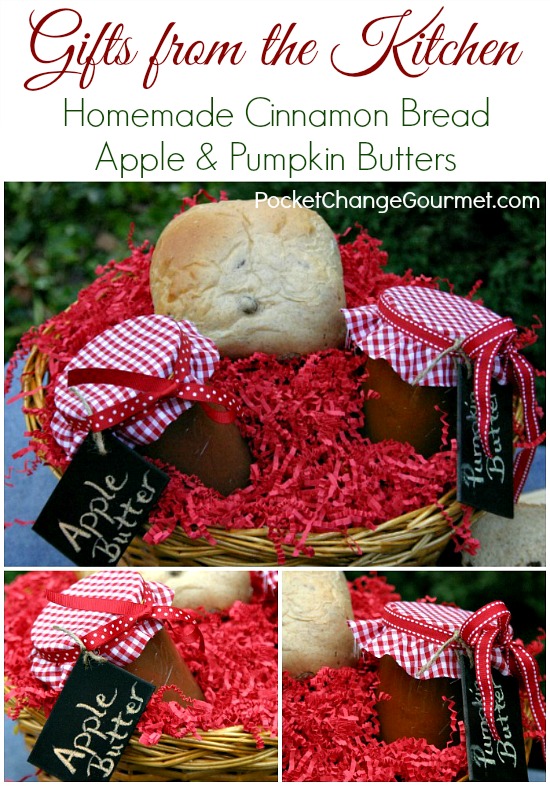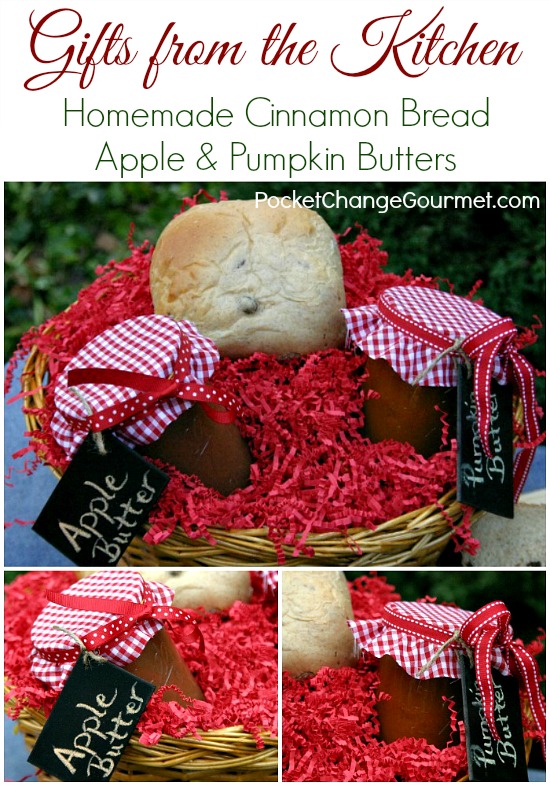 These would also make a great hostess gift when you visit friends and family this holiday season. Now is the time to buy up pumpkins and apples fresh from local fruit and vegetable stands, these will make your butters taste absolutely amazing!
Pocket Change Gourmet is sharing this wonderful Christmas Food Gift Basket idea with us for our 100 Days of Homemade Holiday Inspiration!
Find the Recipes by clicking the link below…