It wouldn't be the holiday season without snow, candy canes or entertaining. Today's fabulous homemade Christmas Table Decoration combines all three of those into one cute, whimsical Snowman Centerpiece. With just one trip to the craft store and a little bit of time, you can create this great addition to your home or party!
100 Days of Homemade Holiday Inspiration continues with Day 44! Each day we are inspiring you with  recipes, decorating ideas, crafts, homemade gift ideas and much more!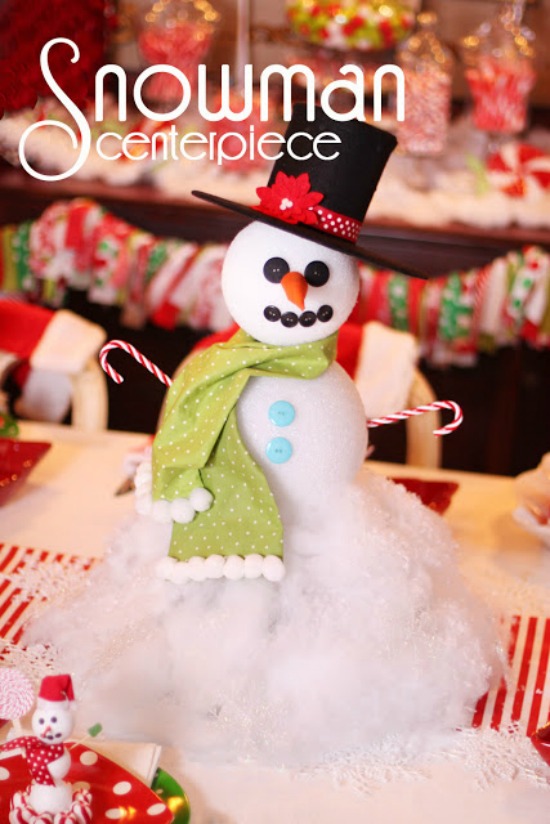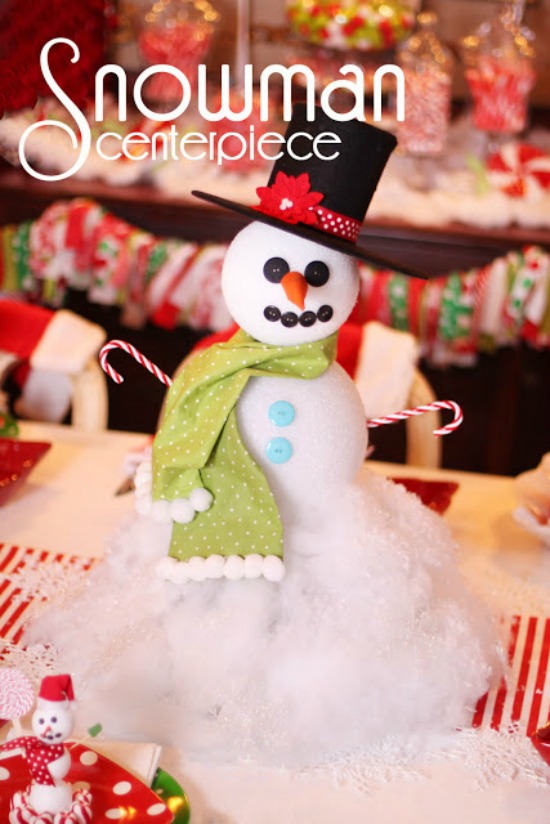 Isn't he cute! This would be a great addition to your mantle or as a centerpiece when entertaining. You could even get the kids involved with helping you make this. How cute would it be for each kid to have their own snowman inside that will never melt?
Thanks to Amanda from Amanda's Parties to Go  for sharing this fun Snowman Centerpiece with us for our 100 Days of Homemade Holiday Inspiration!
Find the full instructions by clicking the link below…