Simple Holiday Table Setting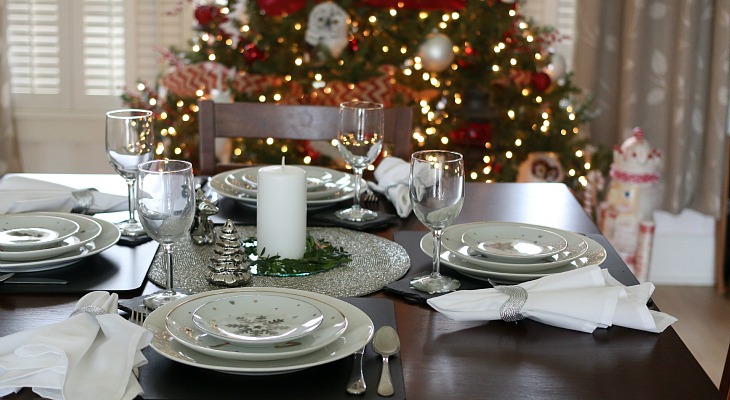 This simple holiday table setting is elegant, beautiful and YES budget friendly too! Enjoy your time with family and friends this Christmas season while you gather around the table. These holiday table decorations couldn't be easier!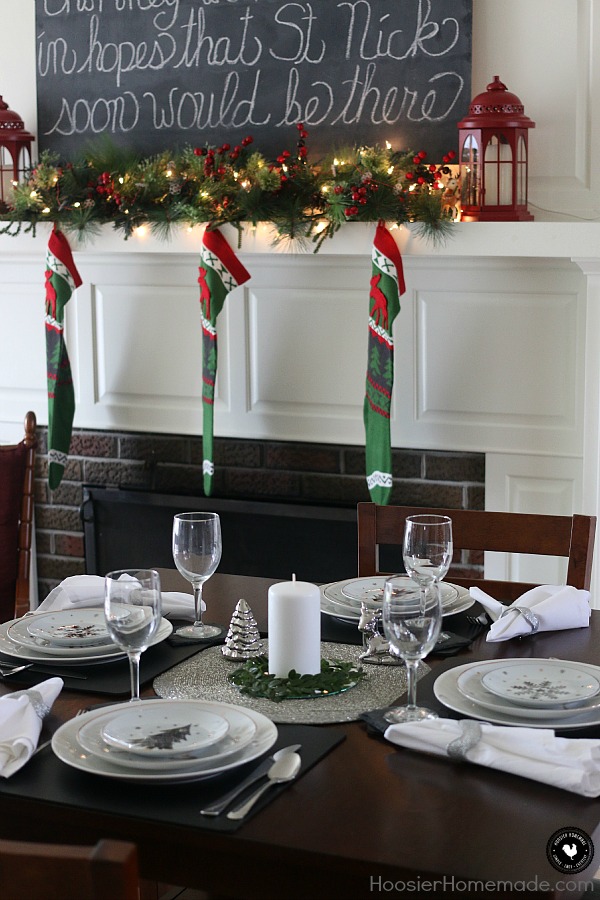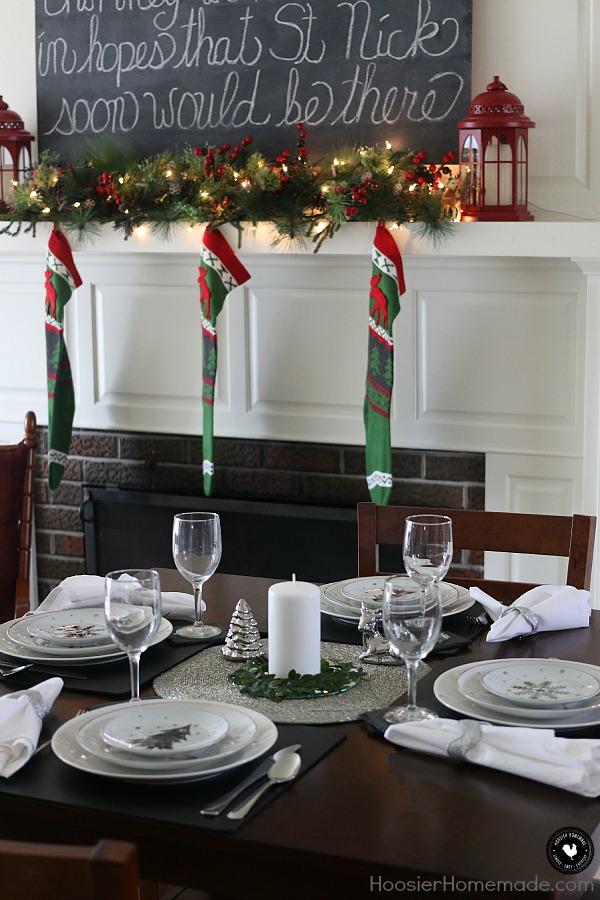 I absolutely love setting a gorgeous table and enjoying the company of family and friends. However, it also has to be simple. Let's face it, with everything else we have to do during the Christmas season, setting the holiday table probably is last on your mind.
What if I told you that you could create this holiday table setting in about 15 minutes or less? You sure can, let me show you how…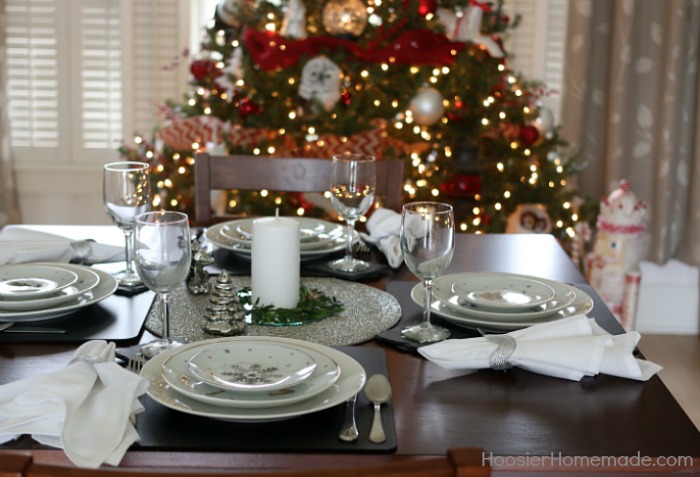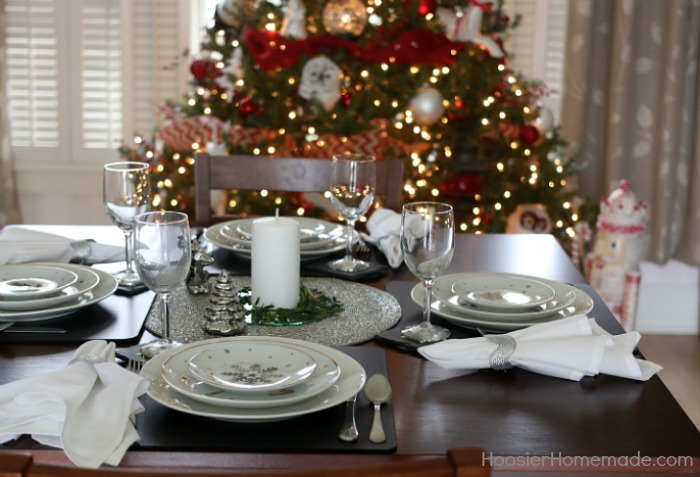 Creating a little sparkle is important, the Christmas lights softly shine on the dishes. I love setting the table next to the tree. It doesn't take much to move around our new Better Homes and Gardens 5-piece counter height dining set.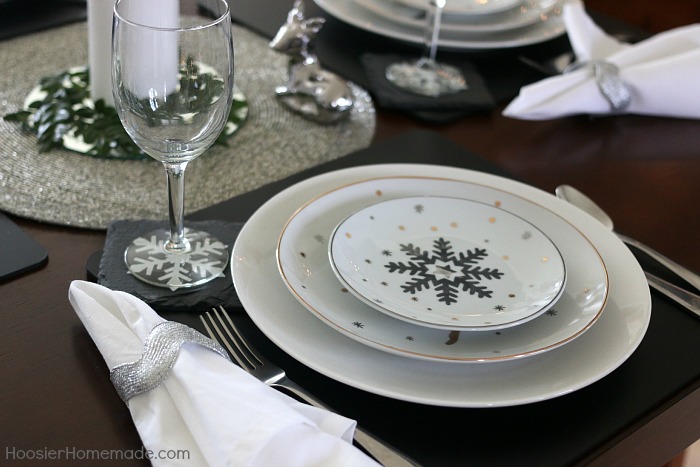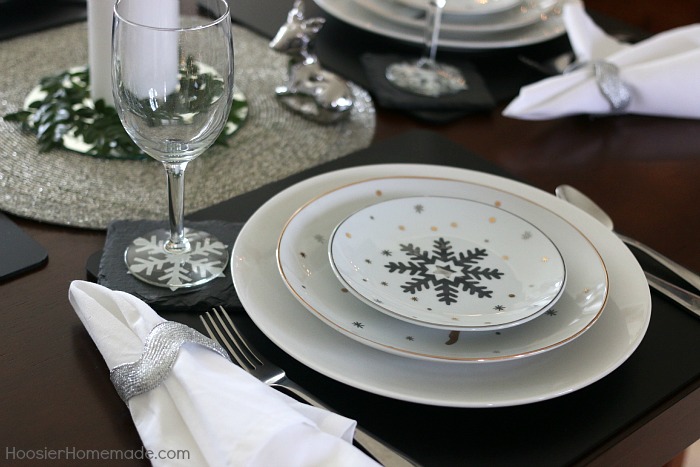 The dishes are all from Walmart. We started with a solid white plate, which can be used for everyday and also special occasions. Then the new Better Homes and Gardens holiday dishes. I love the different sizes as well as the different print on them.
The napkins are super easy too. I started with basic white napkins, then added a napkin ring made with ribbon that I found in the craft department.
Cut a piece of ribbon about 7 inches, then secure it together on the ends. You can sew the ends together, or use a safety pin like I did. Then grab the napkin in the center, pinch it together a bit and slip the ring over, it's that easy.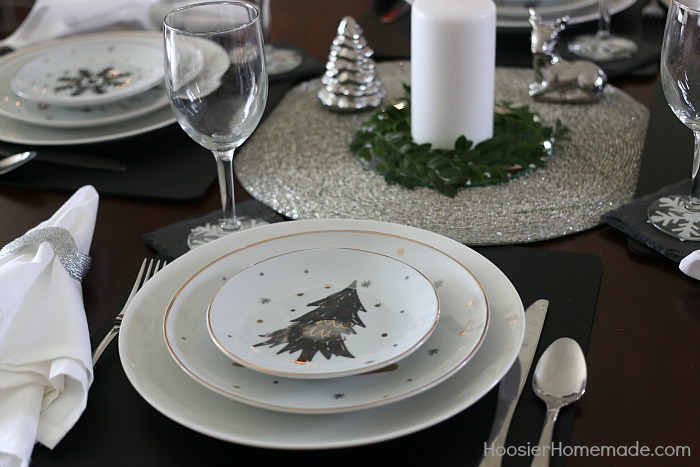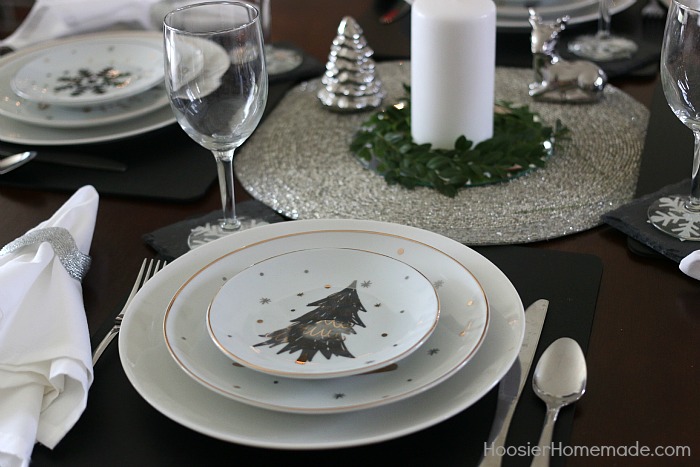 The centerpiece starts with a round silver placemat, you may recognize it from our Girls Night In Party. Then I used a round mirror found in the craft department, and a simple white pillar candle. Then I cut some greenery from our boxwood bush outside.
The silver tree and deer are salt and pepper shakers from BHG product line at Walmart.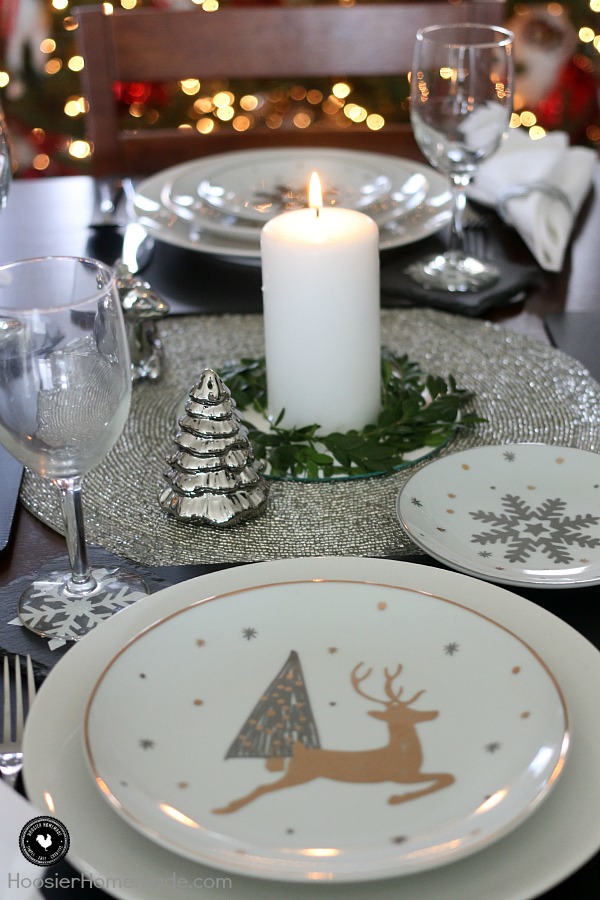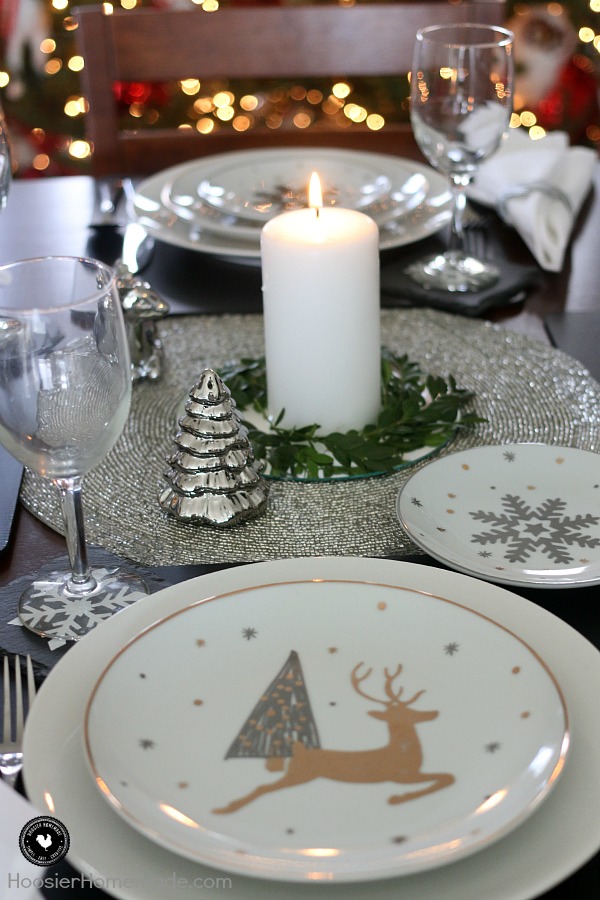 The middle size plate has a deer on them.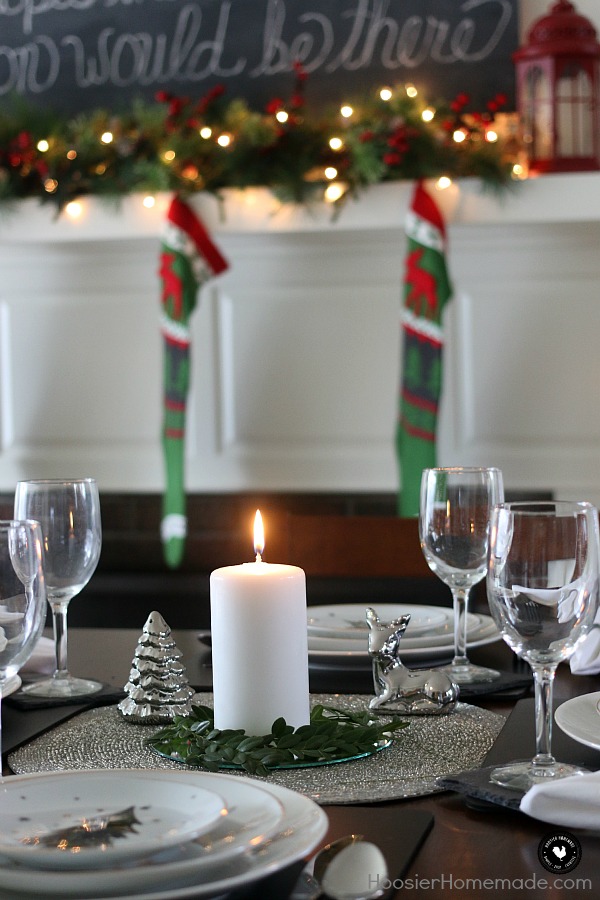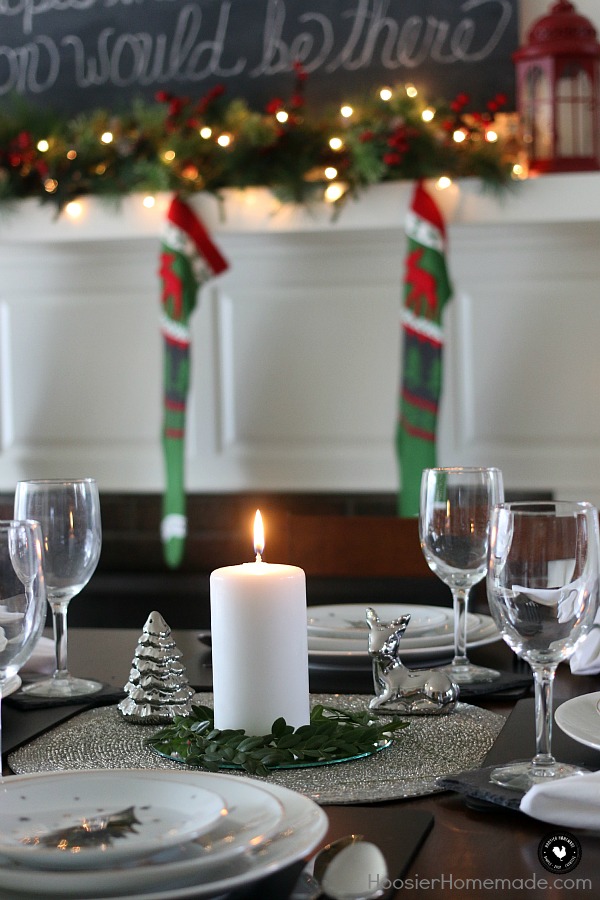 Won't you join us for dinner?