The holidays are only a few days away! And that means some of us are scrambling around trying to make last minute treats and buy last minute gifts. These Last Minute Christmas Treats are great for any parties you may have coming up. We are always invited to a ton of parties and I try to bring something different to each one, so this list is perfect for me.
100 Days of Homemade Holiday Inspiration continues with Day 96! Each day we are inspiring you with  recipes, decorating ideas, crafts, homemade gift ideas and much more!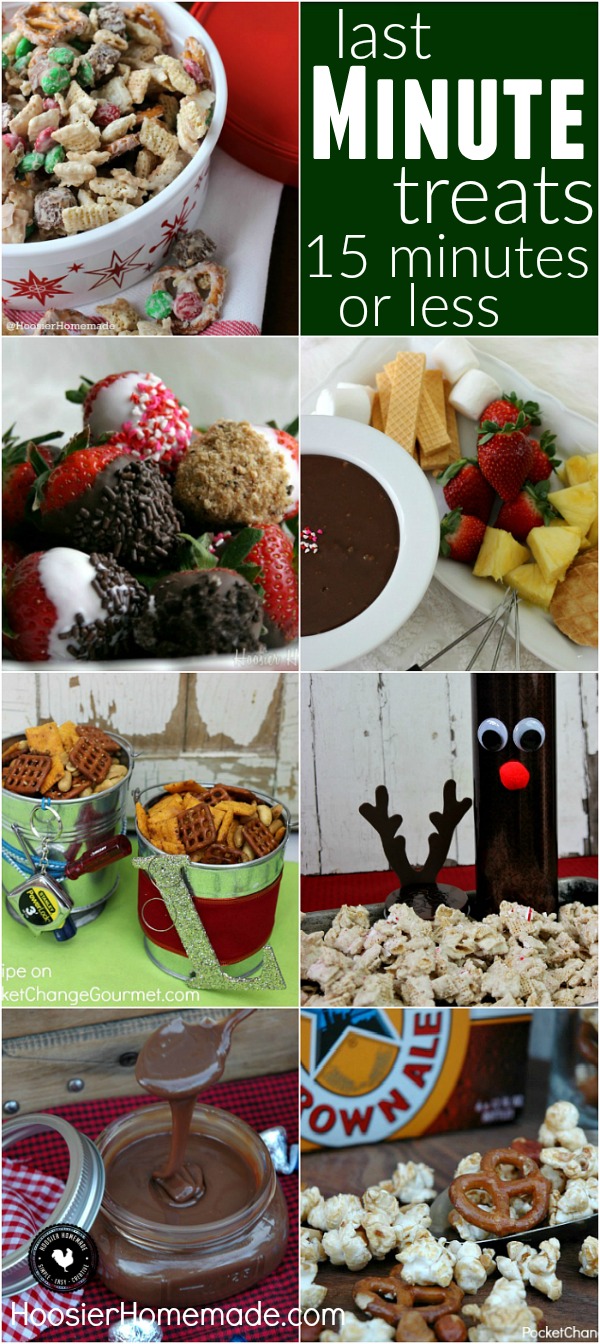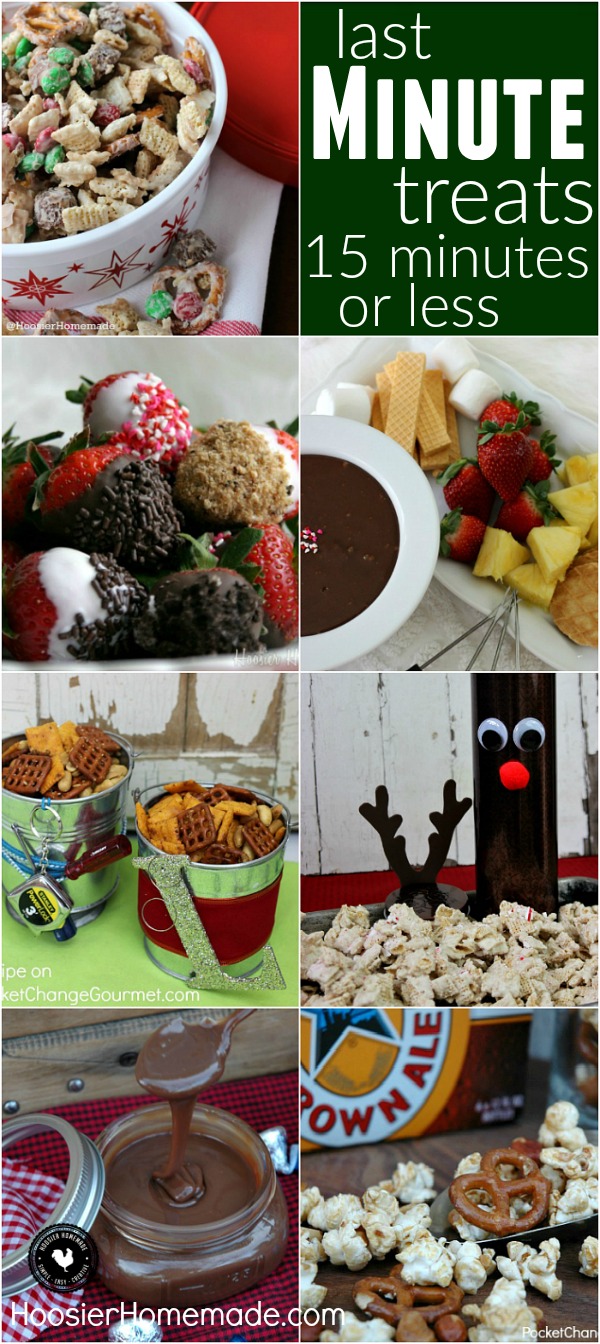 These treats are also VERY simple to make. So if you don't have time to run to the store, you might already have some items in your cabinets. That's the very best type of holiday treat, the ones where you have everything you already need. Even if you're not in a hurry and do not need a last minute treat, these 7 treats are awesome and you'll put them to good use. Not to mention, your guests and other party goers will not have anything bad to say about any of these treats. Whip up one of these Christmas treats in under 15 minutes and you're good to go!
Find this Last Minute Christmas Treats by clicking the link below…
Sign up to receive a daily email full of Holiday Inspiration