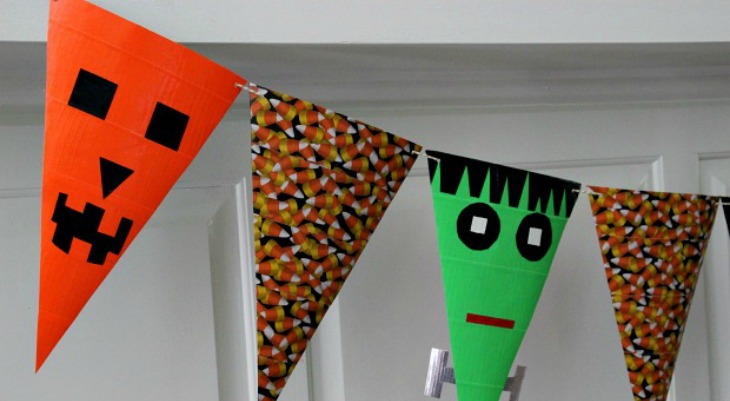 Halloween is one of those holidays that we all love in our house. However, most of the time I like keeping the decorations fun and kid friendly rather than scary and gross, with the exception of Grim – he was pretty cool! This simple Halloween Craft was really fun to make, and with a few supplies, you can make your own too.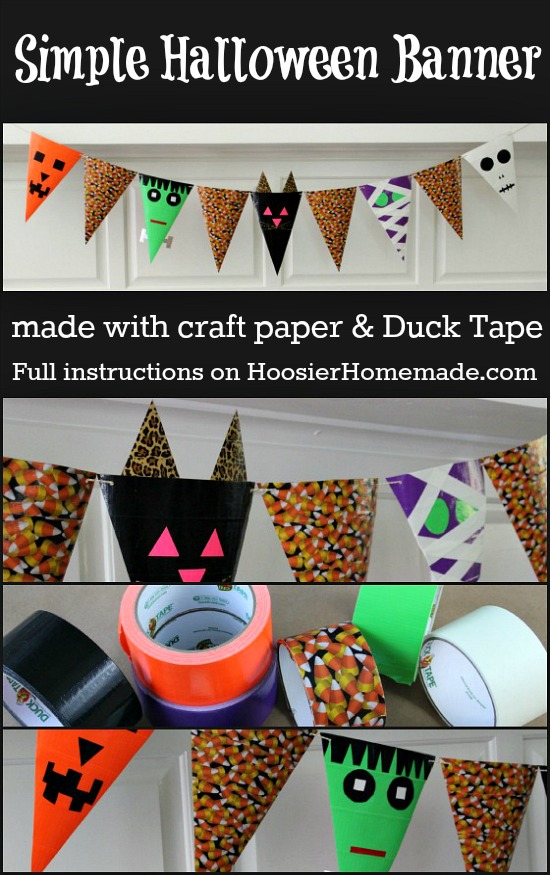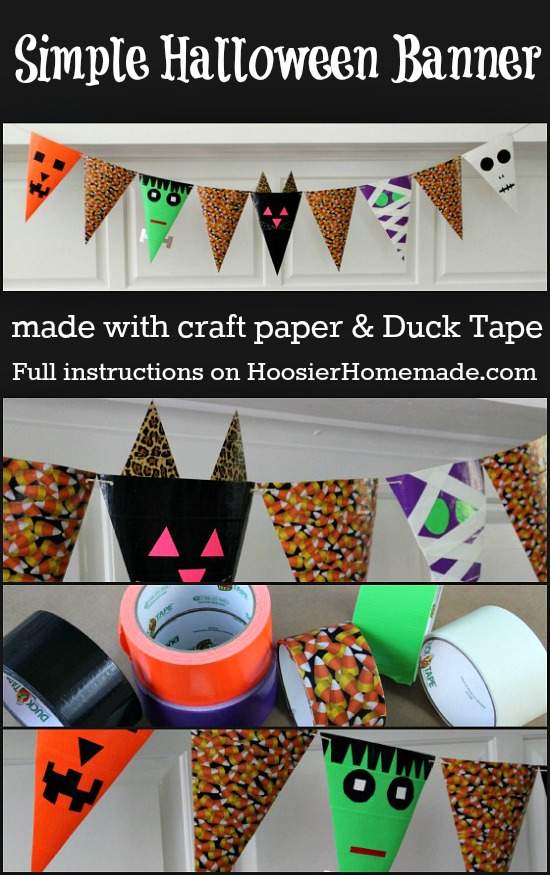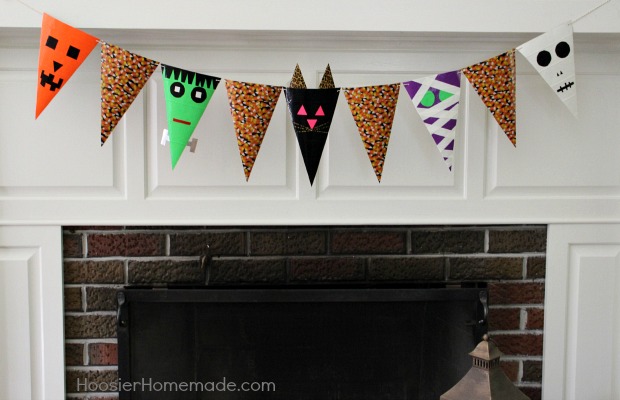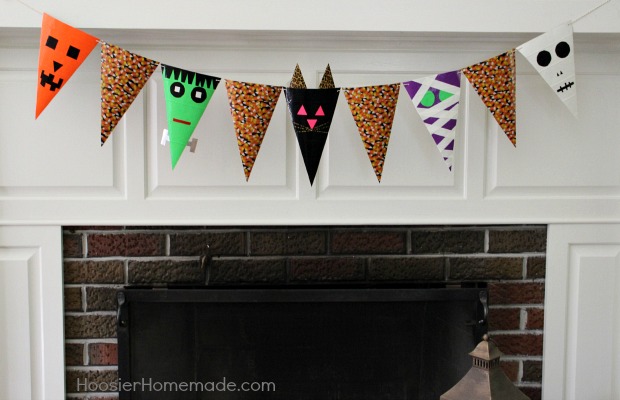 We were inspired by the Spooky Banner over on Organize & Decorate Everything, for the faces, but used craft paper and Duck Tape to create the pendants. The Banner did take a little time, but it was fun to get creative with the faces.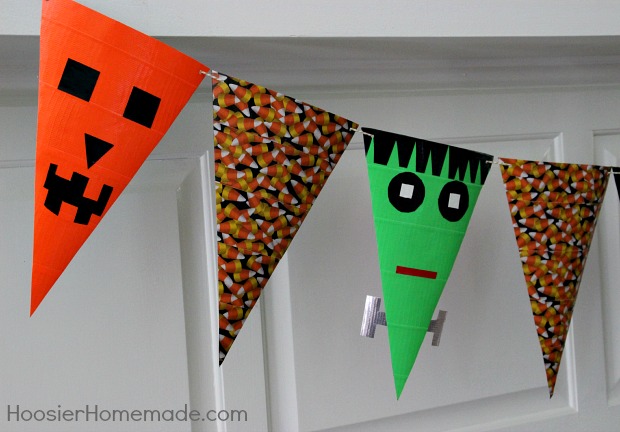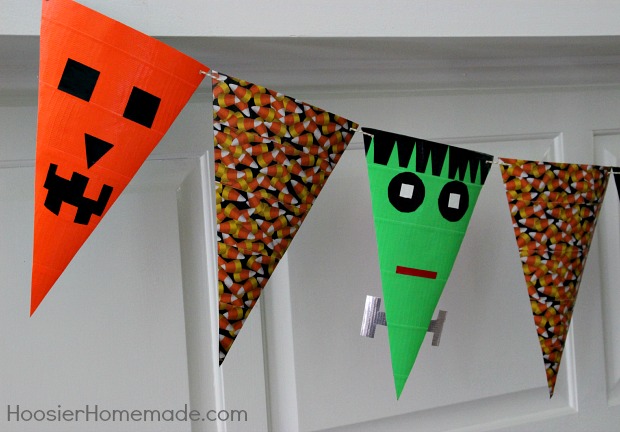 Halloween Banner Supplies
Brown Craft Paper or heavy paper – found in the office supply area at Walmart
Scissors
X-ACTO Knife
Ruler
Cutting Mat
Instructions – these are the general directions, then I will tell you about each face individually
Step 1
Draw out the faces you want to create. We didn't stick exactly to the drawings, but it was good to have them drawn out to use as a guide
Step 2
Add 7 inch strips of Duck Tape to the craft paper vertically – you will need about 7 strips
Step 3
Cut out a triangle from the Duck Tape – I cut 6 inches across the top and 9 inches long
Step 4
Now it's time to add the faces. They are very easy, but I thought you might like to see each one that we created.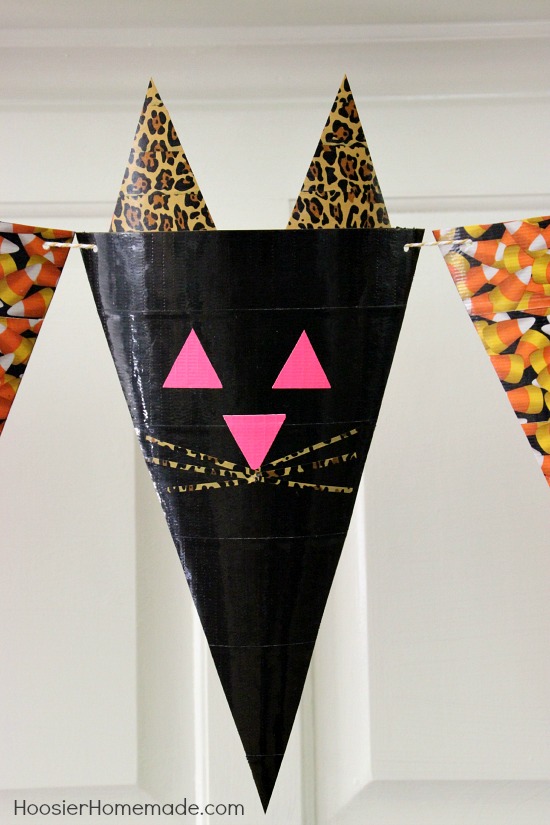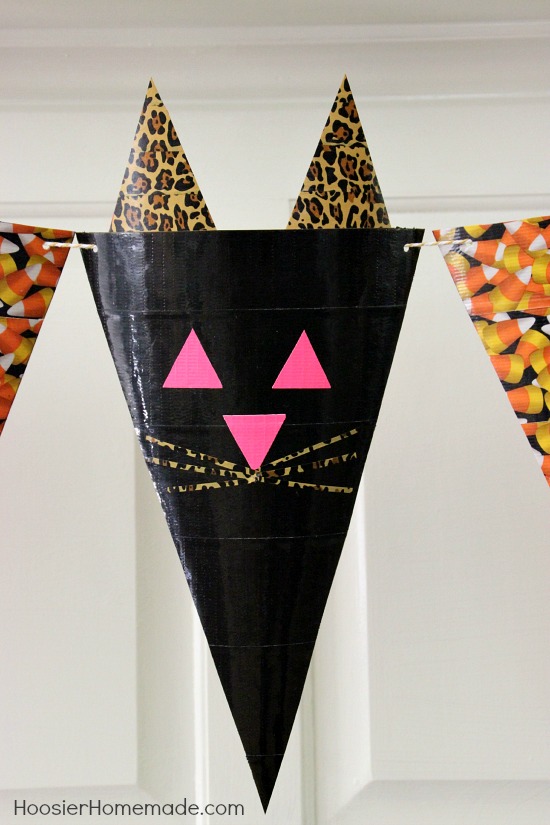 Black Cat
Ears – add several strips of patterned Duck Tape to craft paper and cut out a triangle, attach them to the back of the pendant with Duck Tape
Eyes and Nose – hot pink Duck Tape cut into small triangles
Whiskers – strips of the patterned Duck Tape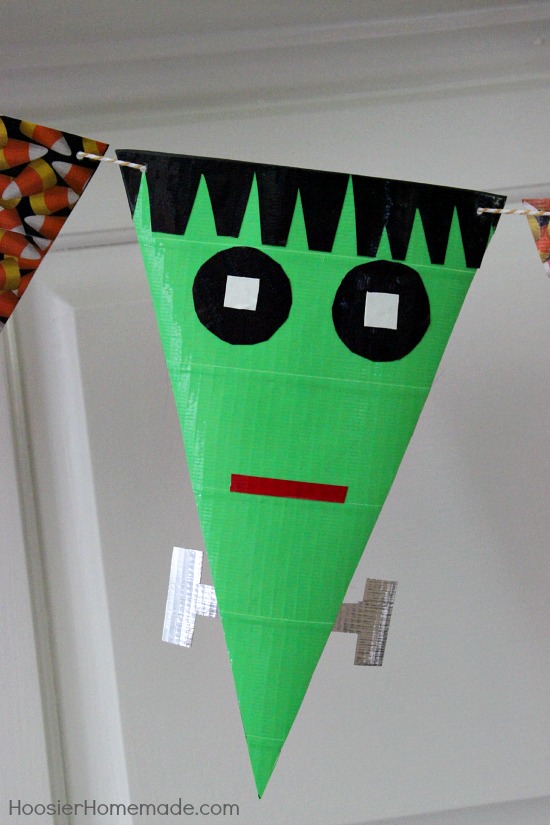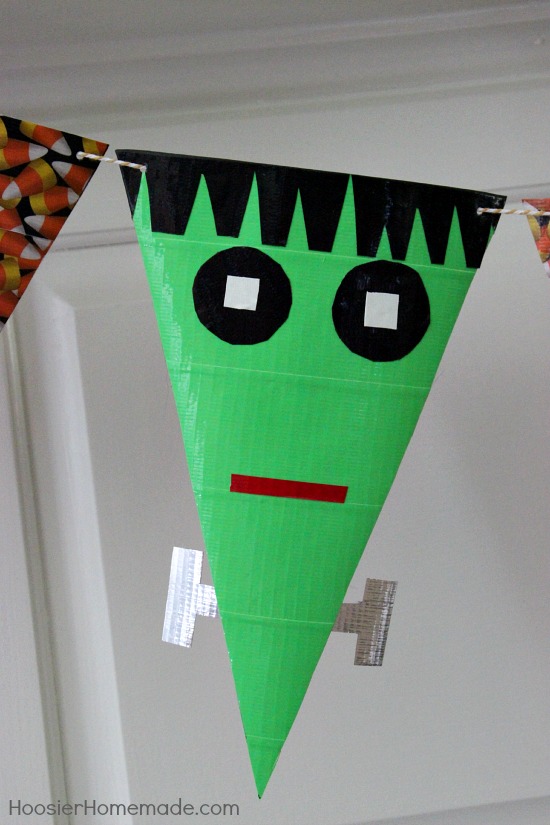 Frankenstein
Eyes – black circles and squares cut from Glow-in-the-Dark Duck Tape
Mouth – red strip
Bolts – cut from silver Duck Tape
Hair – lay a piece of black tape on the cutting mat and randomly cut out triangles, then add to across the top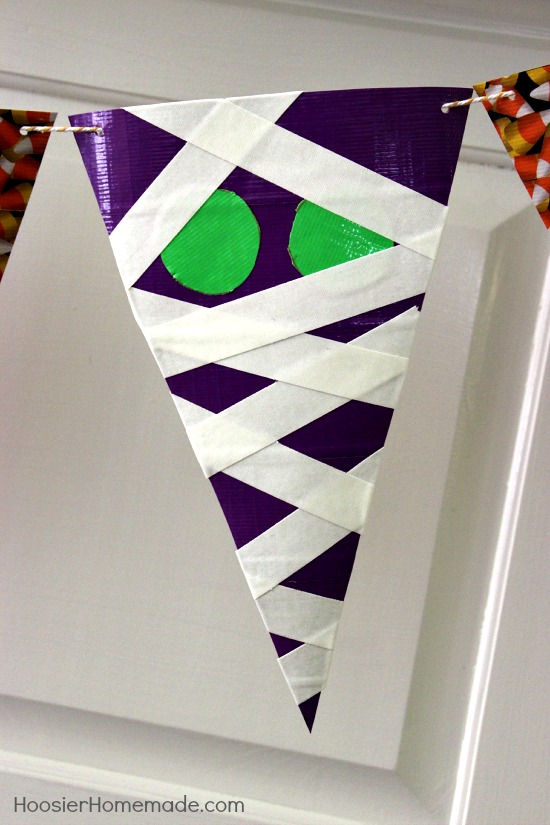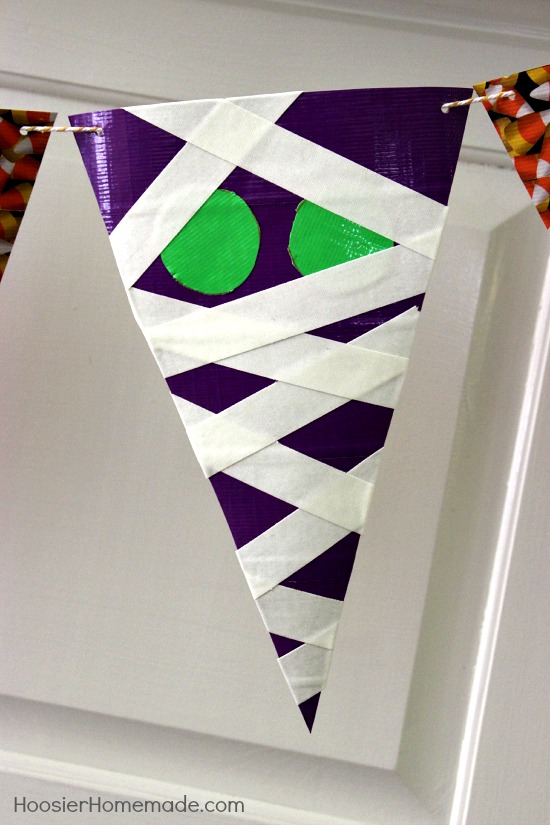 Monster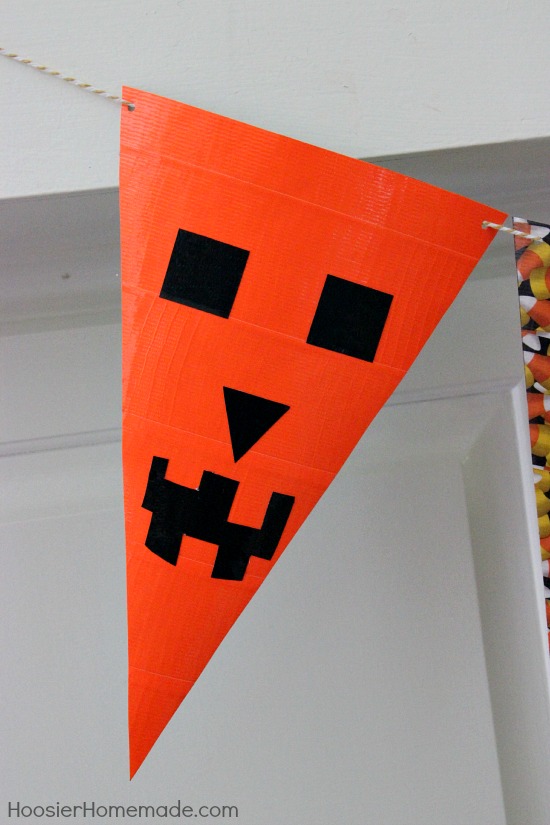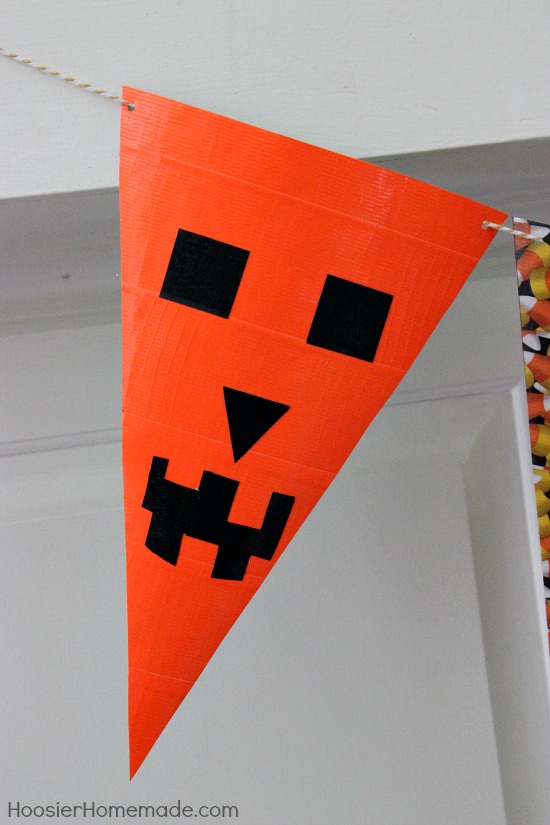 Jack O' Lantern
Face – cut from black Duck Tape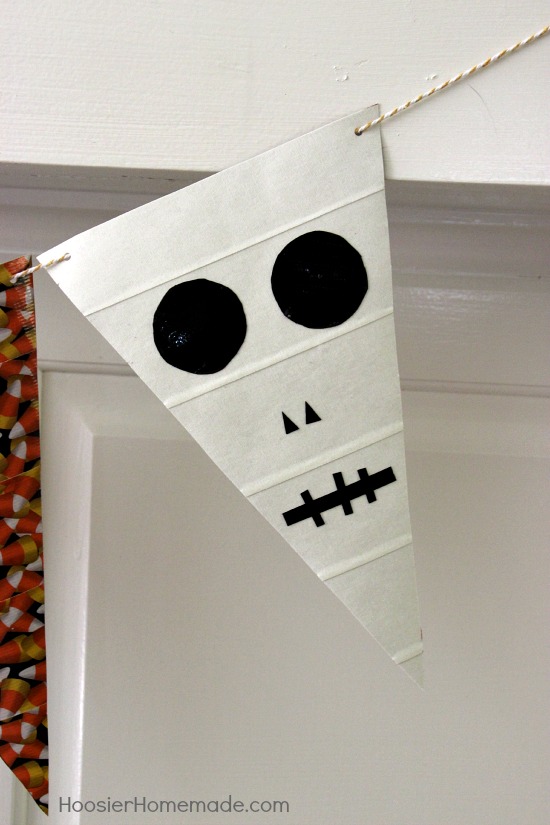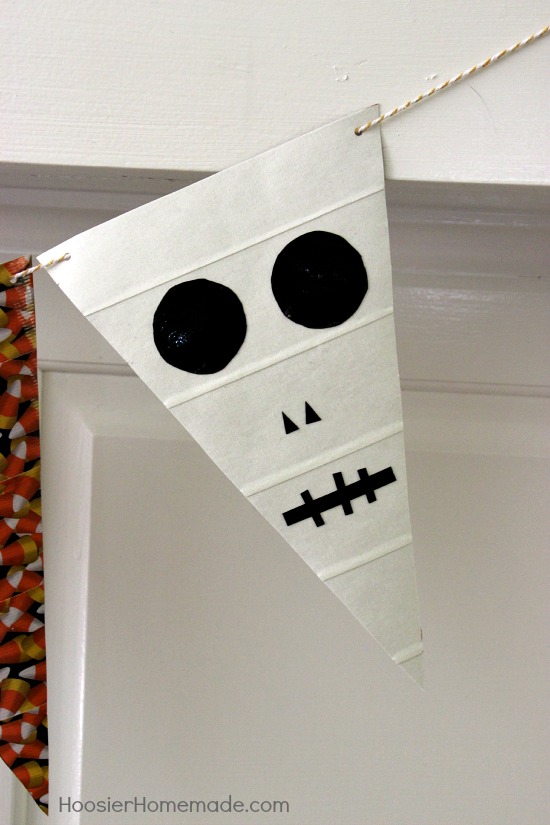 Skeleton
Pendant – we used Glow-in-the-Dark Duck Tape
Face – cut from black Duck Tape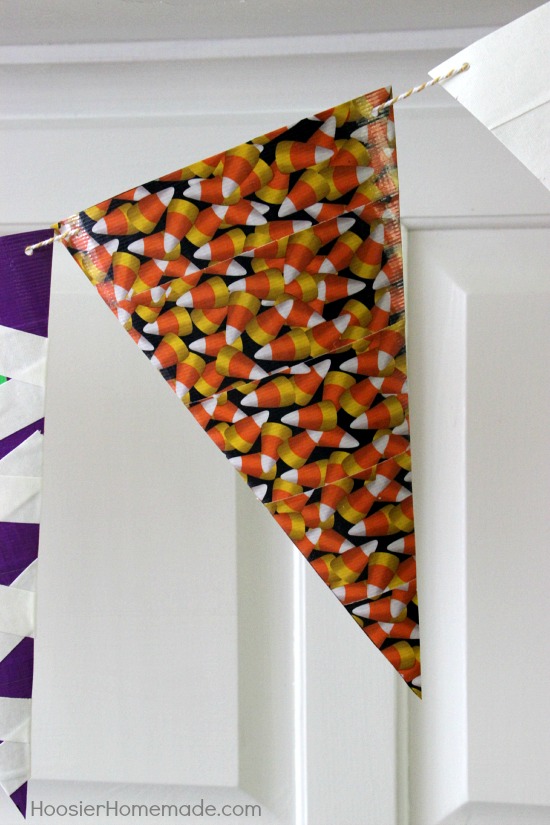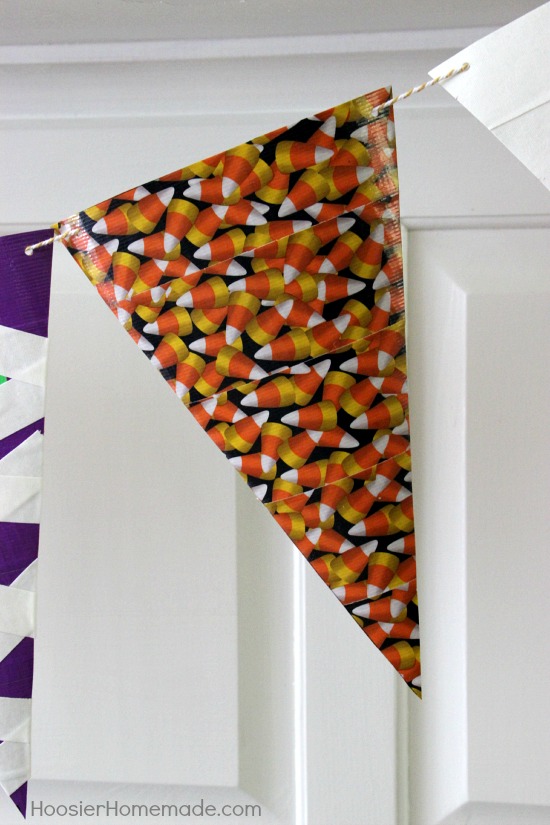 Candy Corn Pendant
Add strips of patterned Duck Tape to craft paper and cut out triangle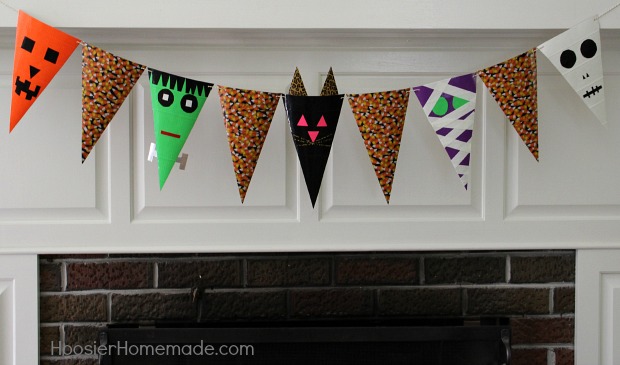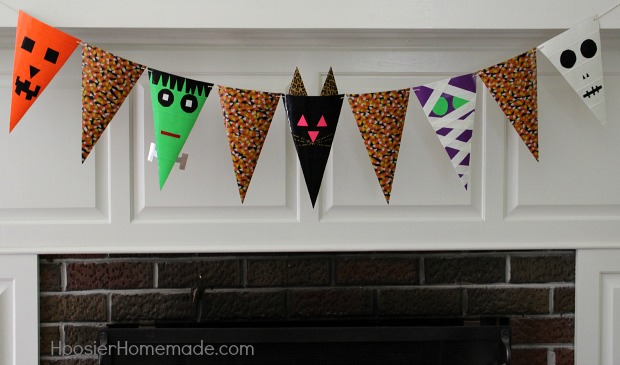 After you are all done with the pendants, punch a hole toward the top on each side, and run a string through to hang it.
Have fun! Happy creating!
You may also like scary Halloween decorating ideas…