Halloween Craft: Eyeball Wreath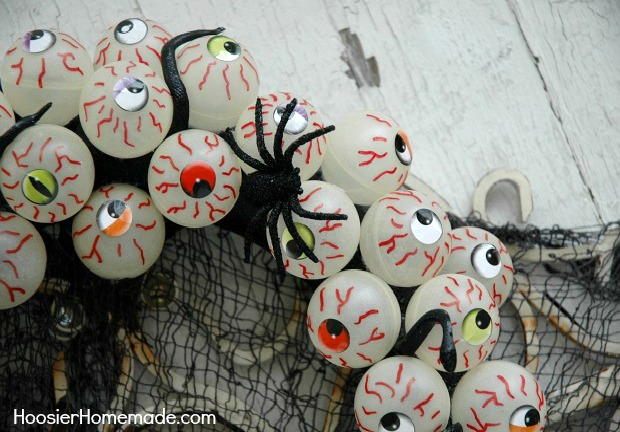 Get your glue guns fired up because it's time to make a fun Halloween Craft! This Eyeball Wreath is easy to make and yes – it glows in the dark!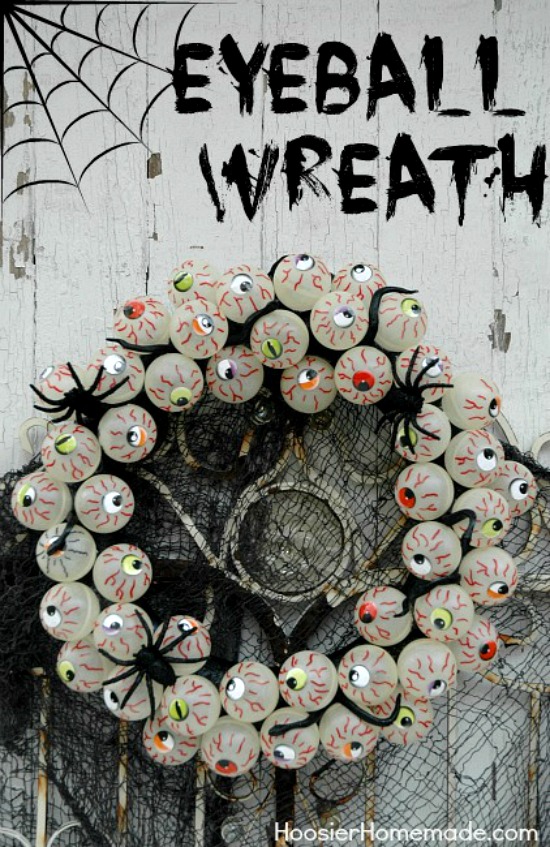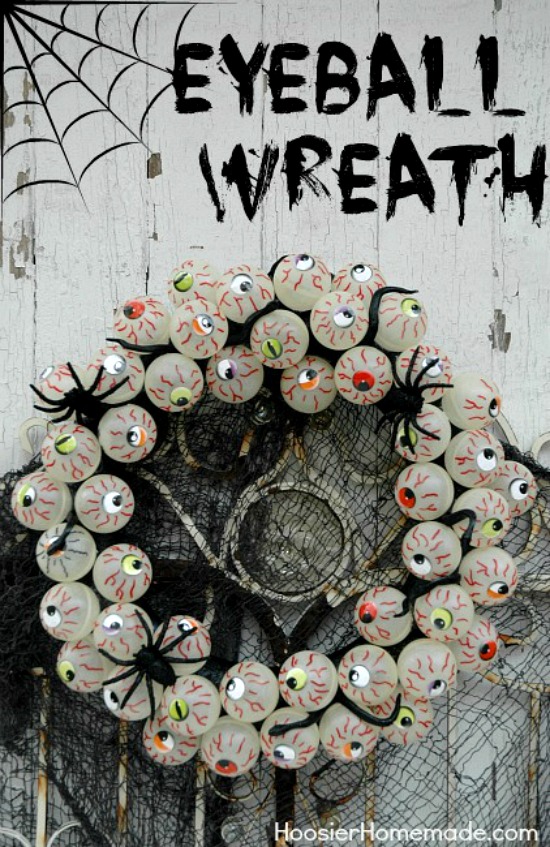 Sometimes when I spot an idea in a magazine or on Pinterest that I love, I can't seem to get it out of my head. This Eyeball Wreath was that way. Last year, I spotted the Eerie Eyeball Wreath in the Country Living Magazine. We had every intention of making the wreath until we started looking around for Glow in the Dark Rubber Eyeballs. They were really expensive and were going to cost around $75 to make.
So we put the idea on the back burner last year, and brought it up again this year. Once again, we searched around for the Rubber Eyeballs, without much luck. Until we happened to be in a local Sporting Goods store and spotted Glow in the Dark Ping Pong Balls for a only $8 per box.
Now, I know you probably may not be able to find the Glow in the Dark Ping Pong Balls, but honestly I think the Eyeball Wreath is pretty cool even when it doesn't glow.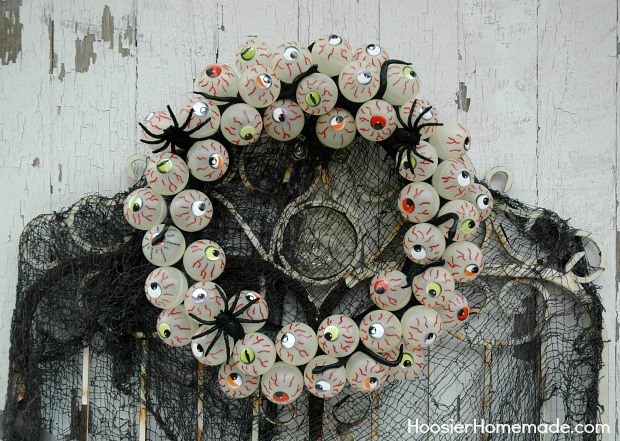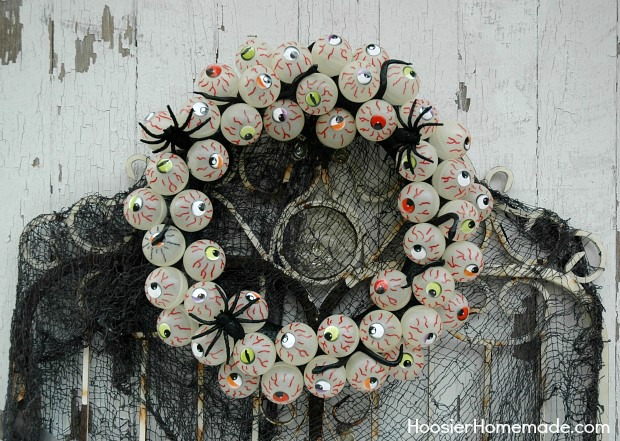 Let me show you how easy this Eyeball Wreath was to make…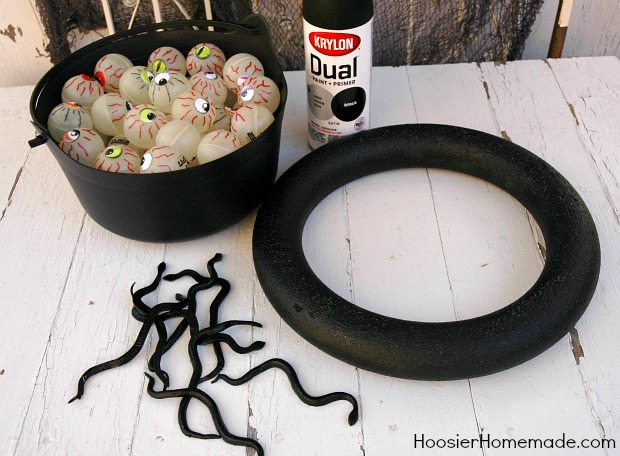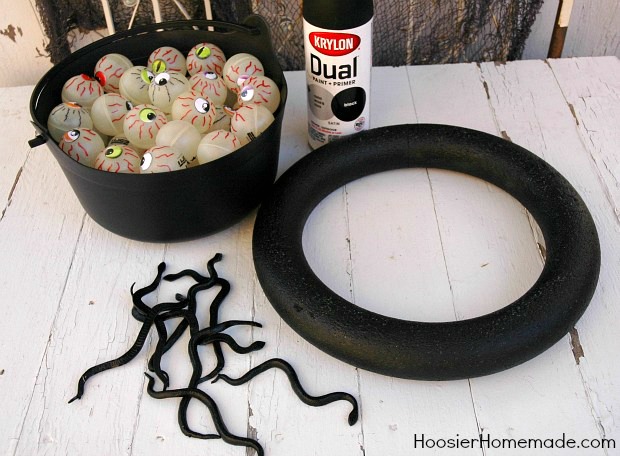 Eyeball Wreath Supplies: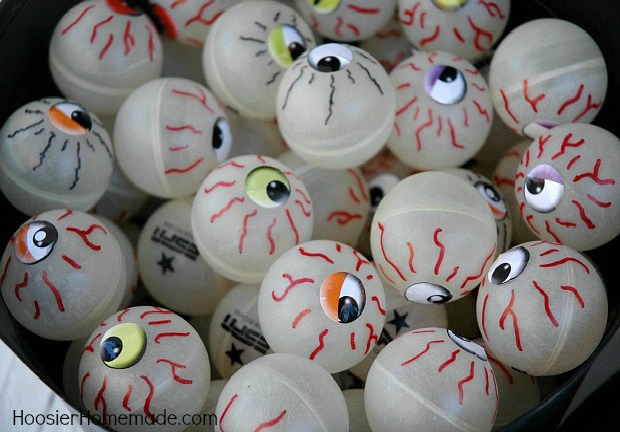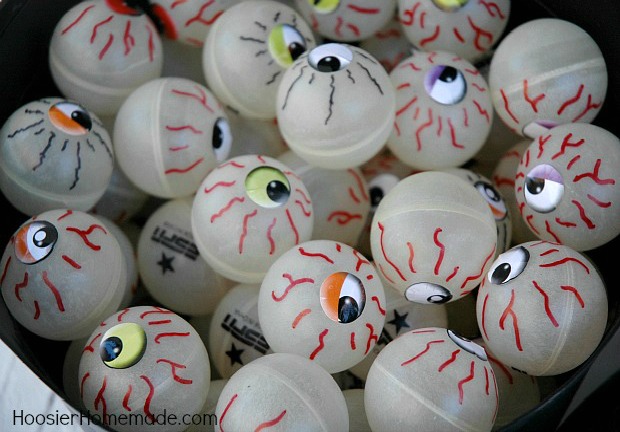 Instructions:
Spray the wreath with black spray paint, making sure it's completely covered
Add eyeball sticker to ping pong balls and using the red Sharpie, make the veins
Carefully glue the eyeballs to the wreath, placing them randomly
After you have added the eyeballs all the way around, fill in on the outside and inside of the wreath if needed
Glue on spiders and snakes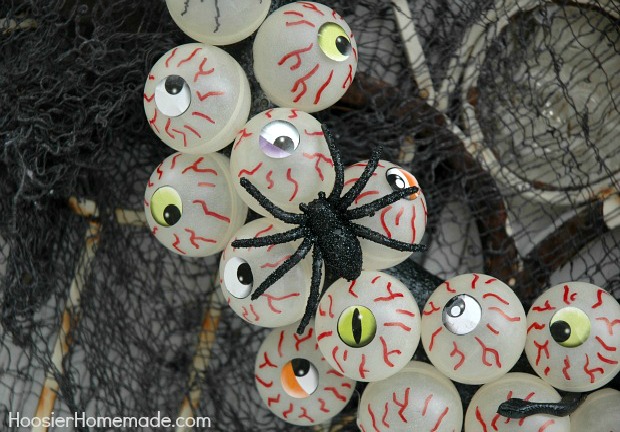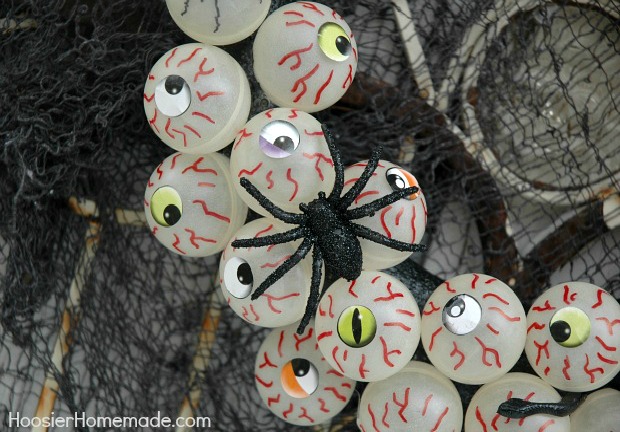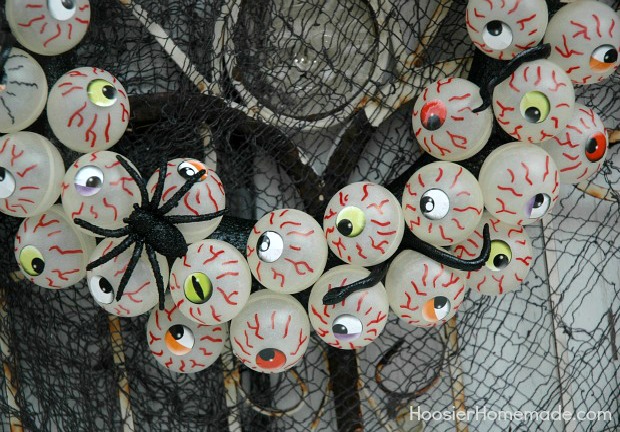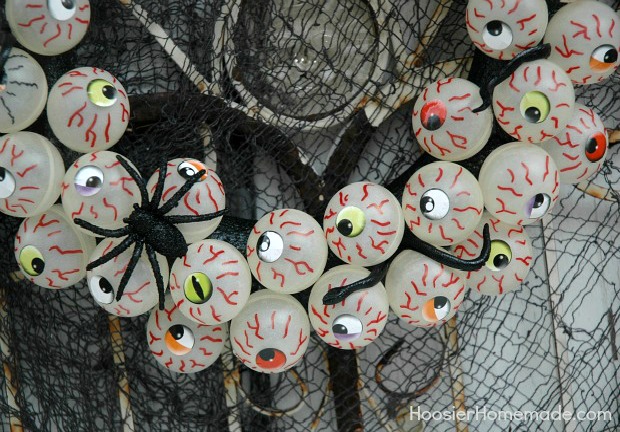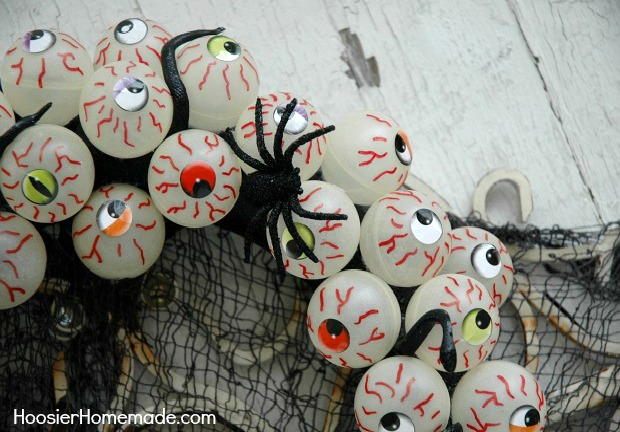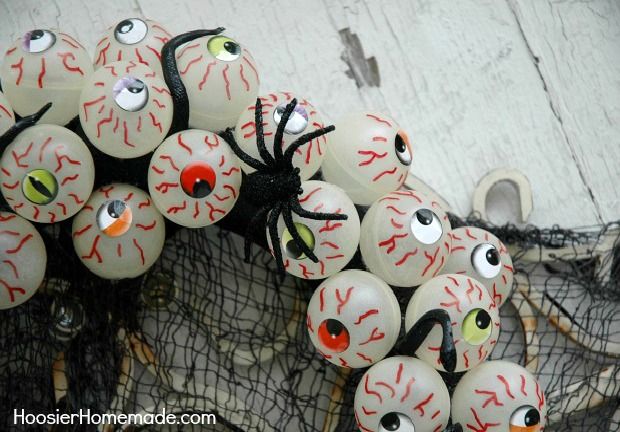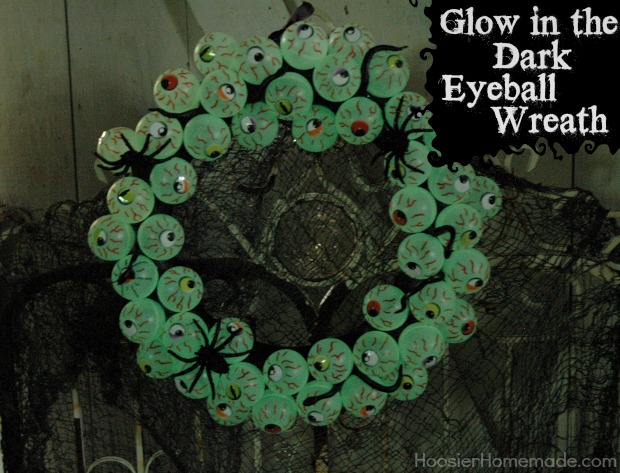 And yes…it really does Glow in the Dark!
Looking for more fun Glow in the Dark ideas? Check these out…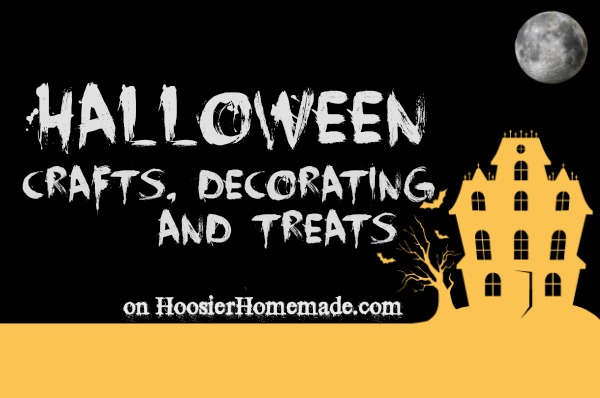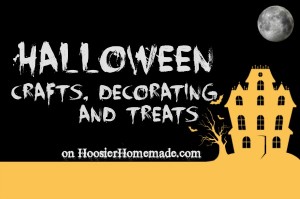 Halloween Crafts, Decorating and Treats on HoosierHomemade.com