Simple Christmas Decorating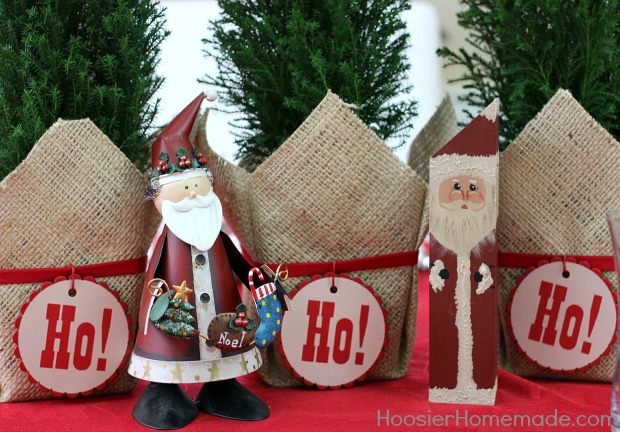 After spending hours decorating the Christmas Tree and Mantel, we often don't have time or energy to focus on other parts of our home. So keeping it simple is key! Since I spend a lot of time in the kitchen, I always try to carve out some time to decorate in there as well.
We have 2 Simple Christmas Decorating ideas for you today – one for the kitchen and the other for your Christmas Table!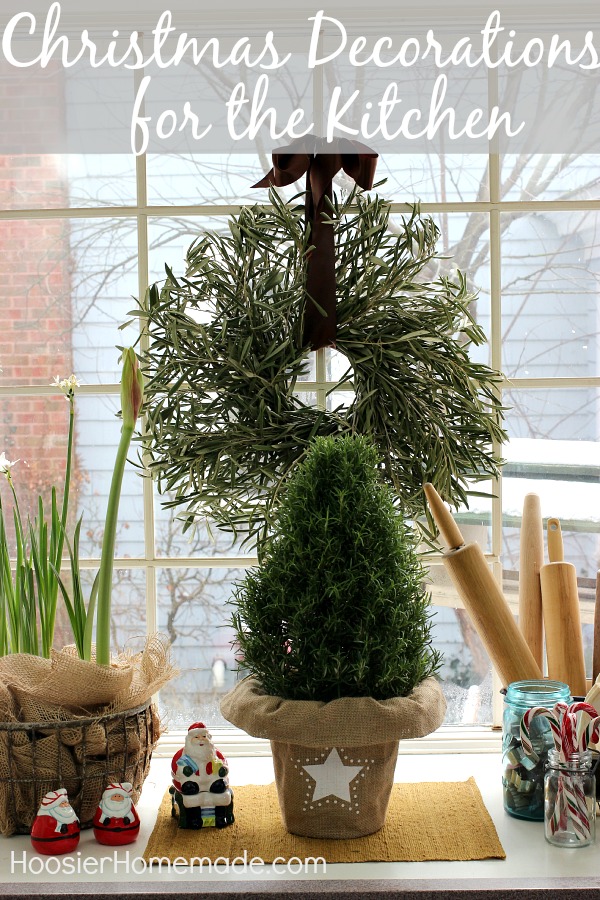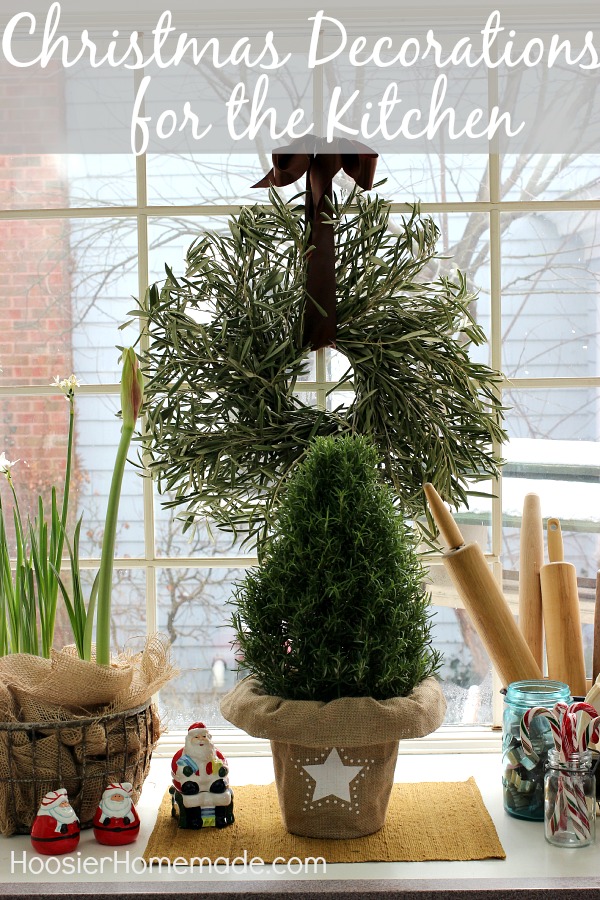 This post is brought to you by ProFlowers and Red Envelope
The Kitchen Decorations don't have to be grand, just a little added touch of the season! In keeping with the kitchen and cooking theme, this year I added a Rosemary Tree and Olive Branch Wreath from our friends at ProFlowers. Both the Rosemary Tree and Olive Branch Wreath fit perfectly in our bay window area. And with everything arriving fresh and ready to use, the decorating only took minutes.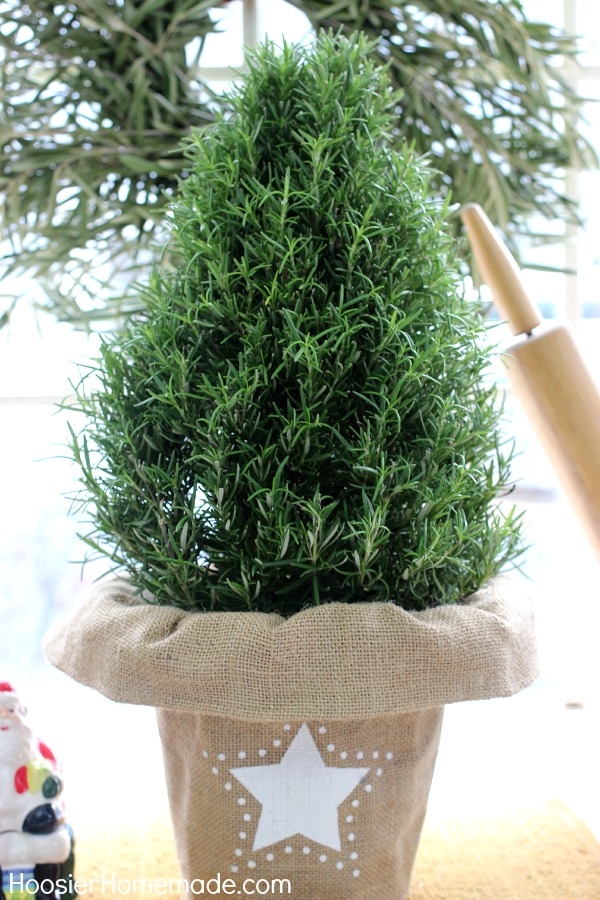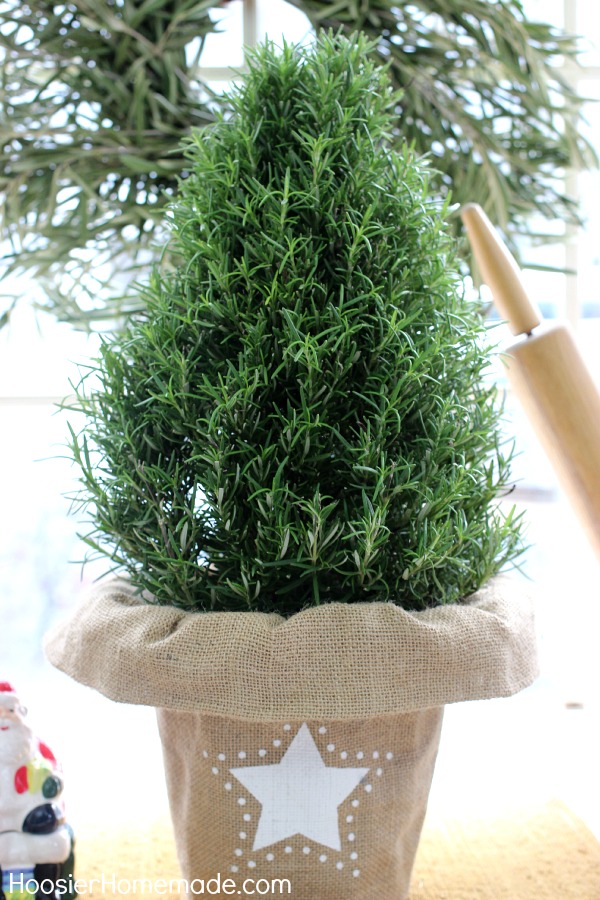 Nestled in a cute burlap bag, this Rosemary Tree serves well as both a Christmas decoration and a personal herb garden! Perfect for enjoying indoors (be sure to keep it moist), or for planting outdoors when the weather turns warm. And I can use it cooking or for garnish too!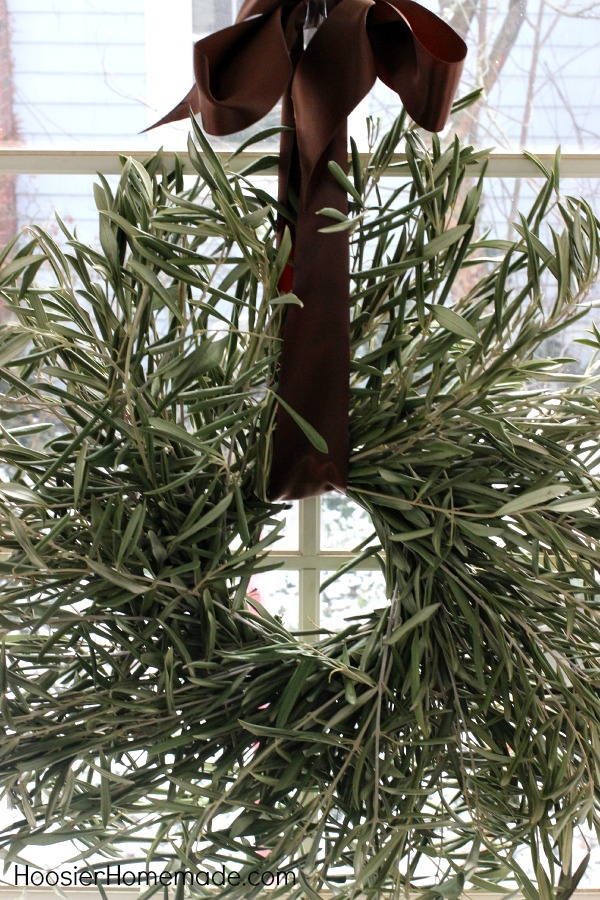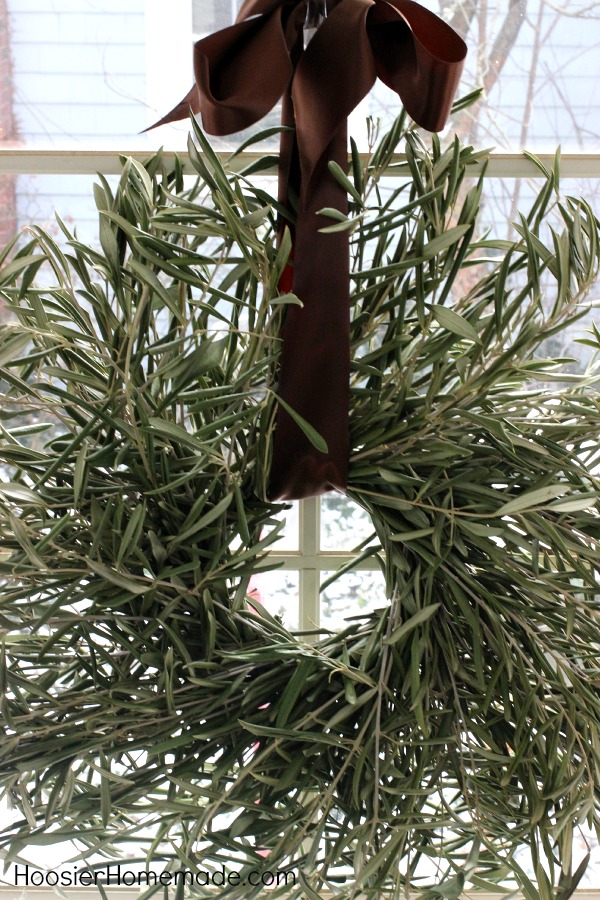 The hand-made Peace on Earth Wreath is the perfect addition to our Christmas Decorating! Olive branches and leaves, the traditional floral symbols of peace are accompanied by eucalyptus to make this beautiful wreath. And a brown satin ribbon to finish it with.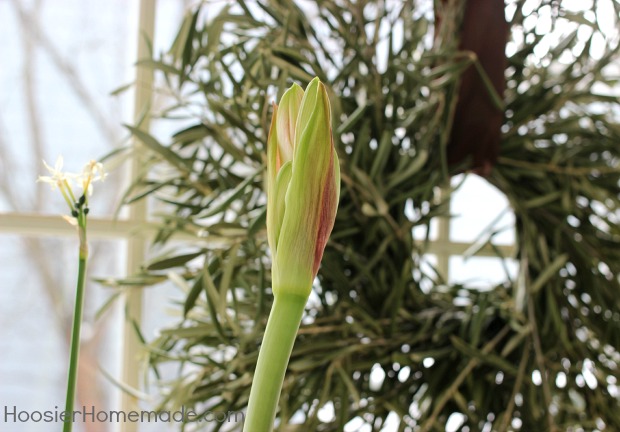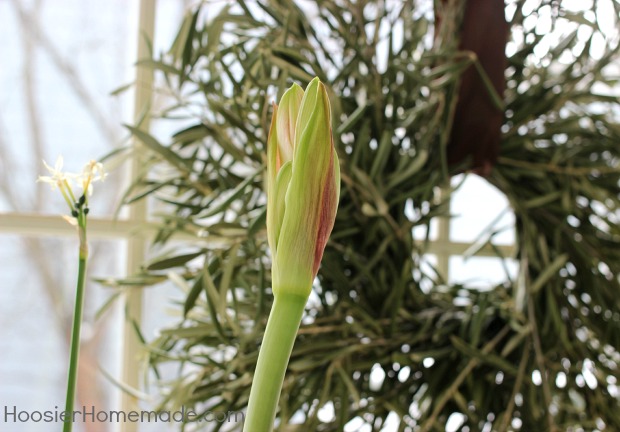 The Amaryllis have always been a favorite of mine. If I remember to buy them around my birthday in early November, they are usually blooming by the Holidays. This year they are a little ahead of schedule, but will be gorgeous throughout the season.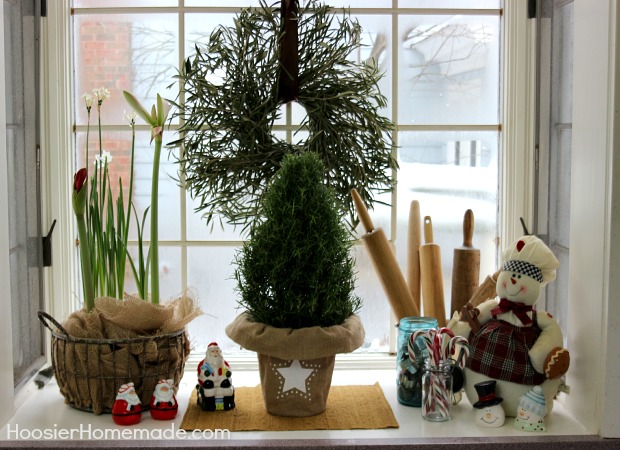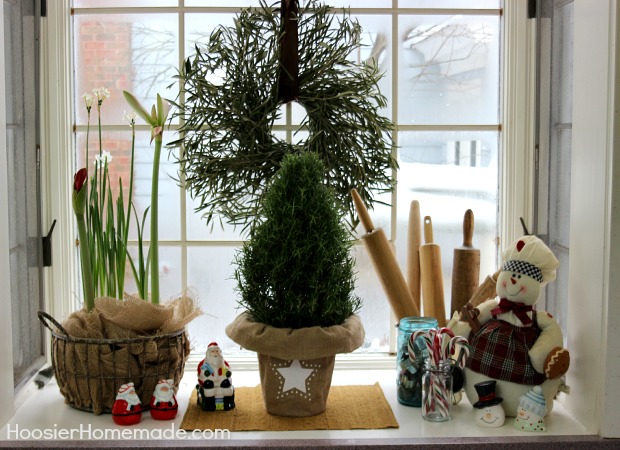 To finish off the Kitchen Decorations, I added a container with rolling pins, an Aqua Mason Jar filled with mini cookie cutter, my baking Snow Lady, some salt and pepper shakers and everyone's favorite – candy canes!
Some favorite Santa salt and pepper shakes, and the basket with Paper Whites and Amaryllis. I can hardly wait to see them blooming!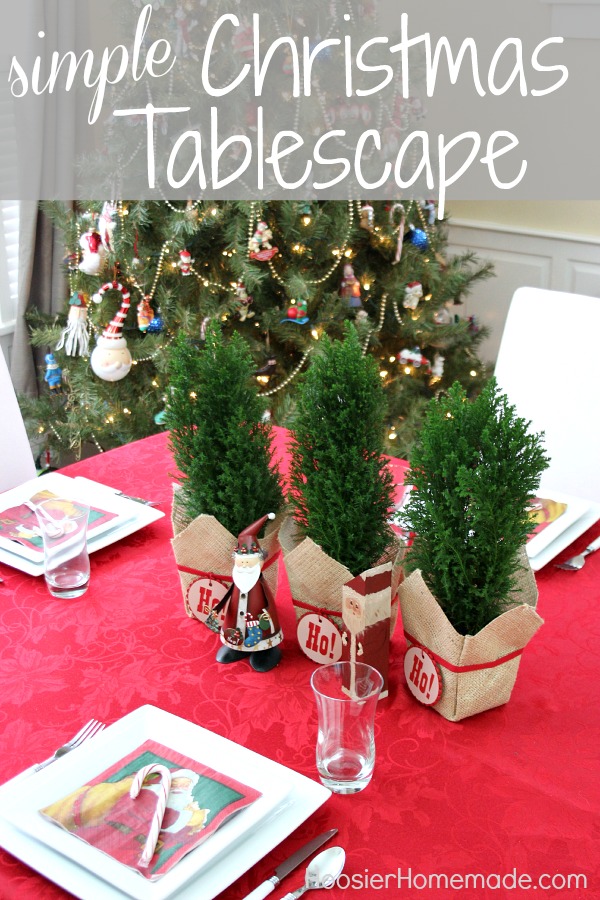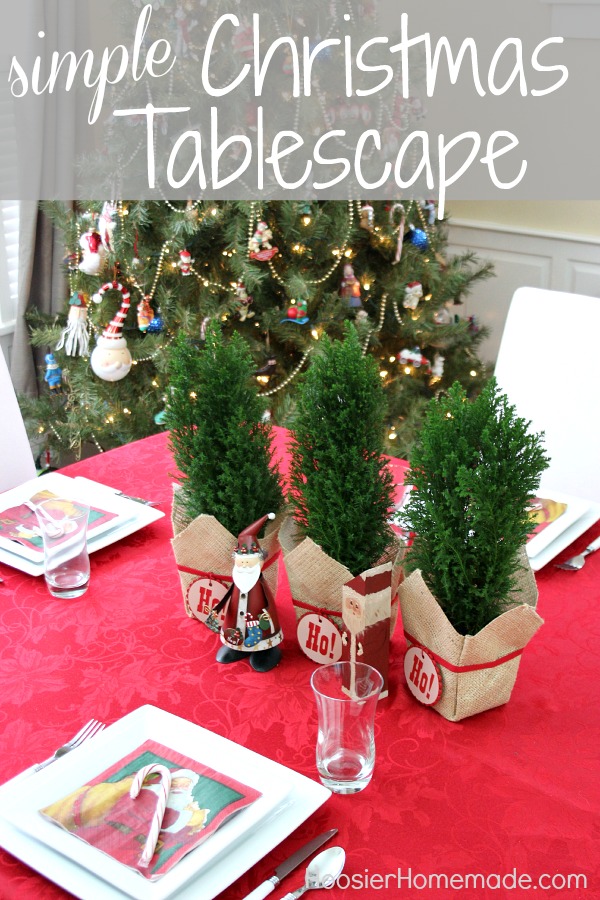 In keeping with our Simple Christmas Decorating theme, we have our Christmas Table ready for Santa!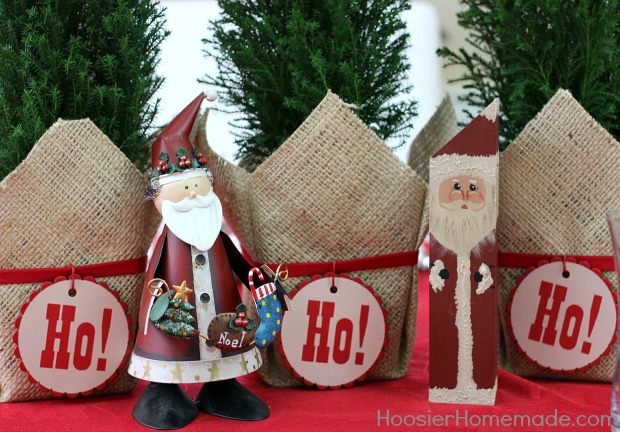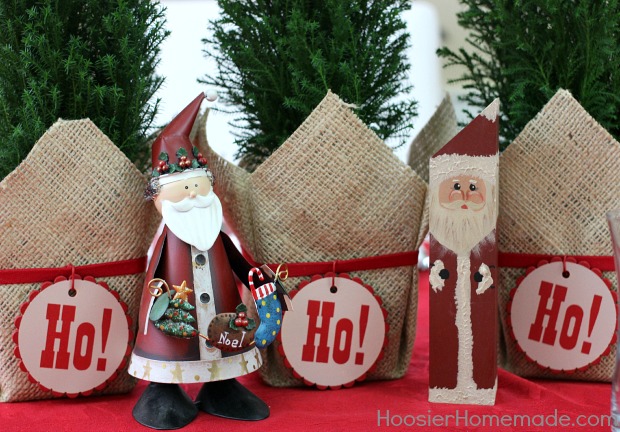 Featured as the Centerpiece are the 15″ tall evergreen Cypress trees from ProFlowers. The trees look so cute on the table and can be planted outdoors when the weather warms up. They have burlap wrap with red ribbon, and wooden tag welcoming Santa's arrival!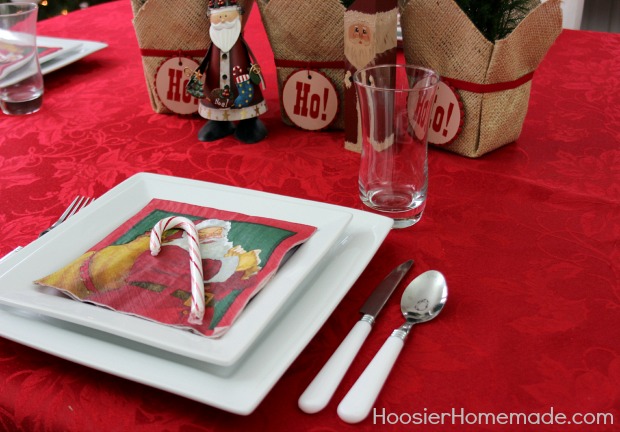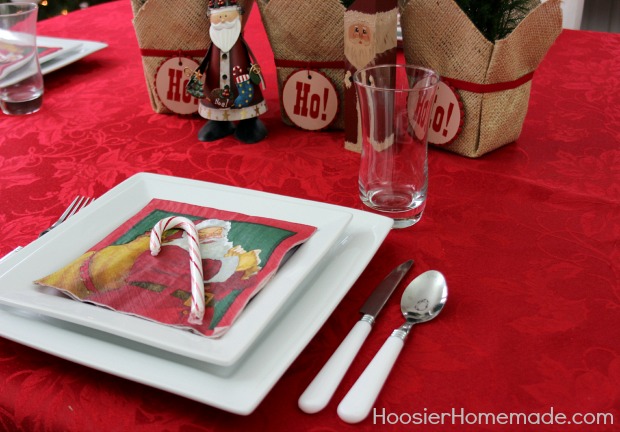 The table is set casually and ready for Christmas Breakfast with white square plates, Santa napkins and a candy cane.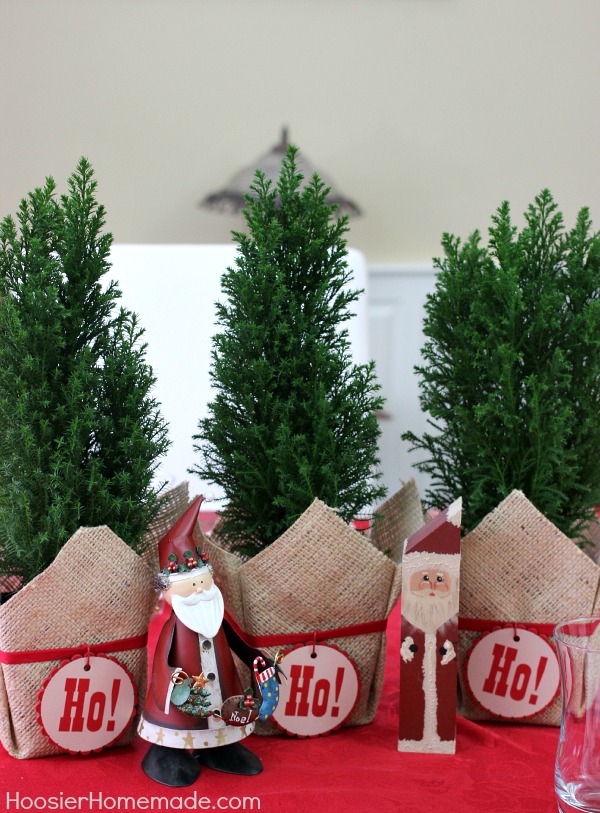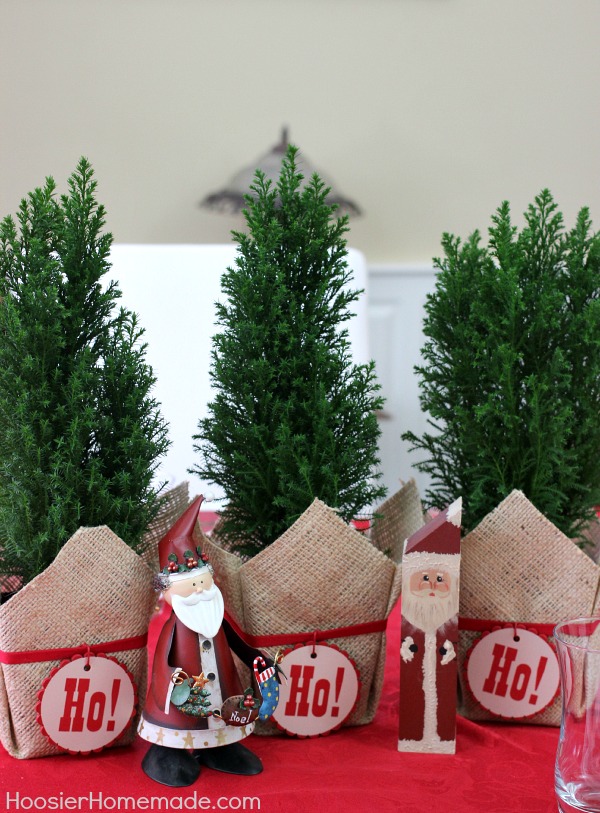 Get 20% off!
Are you ready to bring RedEnvelope and ProFlowers into your home this holiday season? My readers can get an exclusive 20% discount off of all of your RedEnvelope and ProFlowers purchases through the end of December. Start shopping at RedEnvelope HERE or order from ProFlowers HERE. The 20% discount will be applied to your shopping cart once you click the link.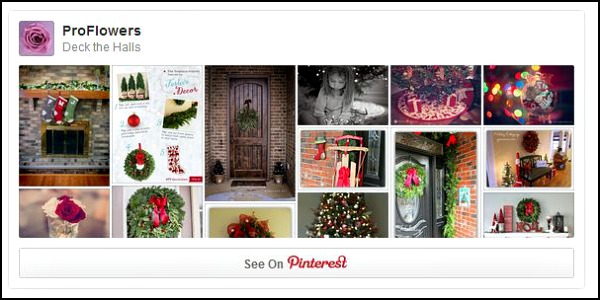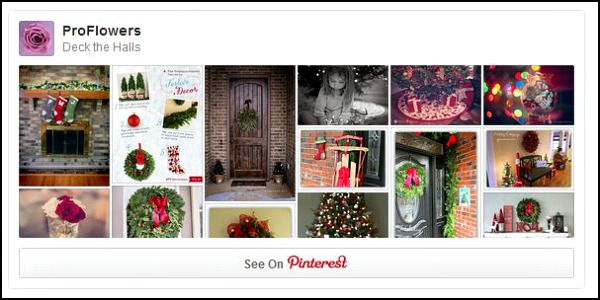 Join us over on Pinterest to be inspired by the other Christmas Decorating Ideas!