Over the years, we have decorated our Mantel for Christmas with several different themes. Each year I strive to create our decorations around a single word that represents where we are in our lives. Last year we needed to be reminded to just Believe, this year has been Magical for us, so we decided to decorate the Mantel with a little whimsy and use red and white decorations.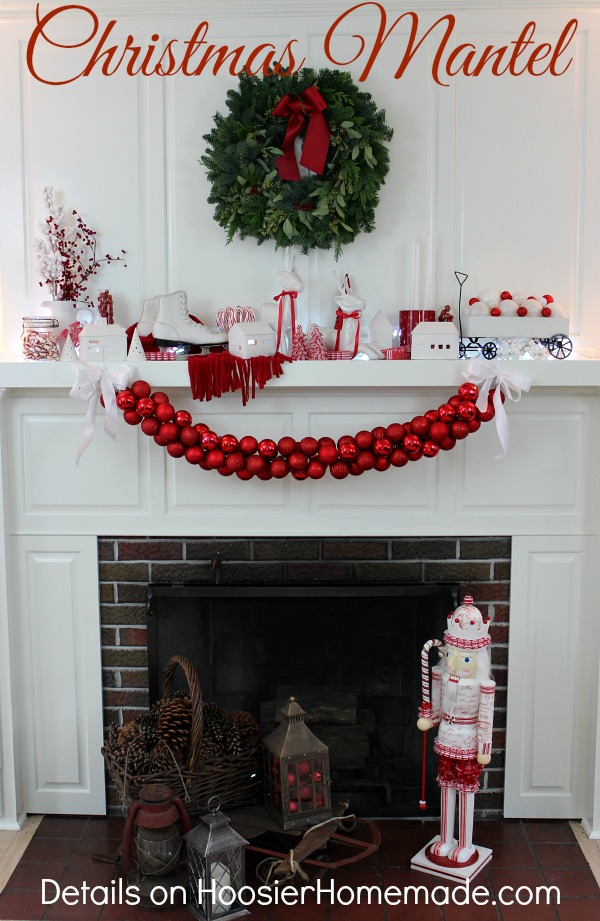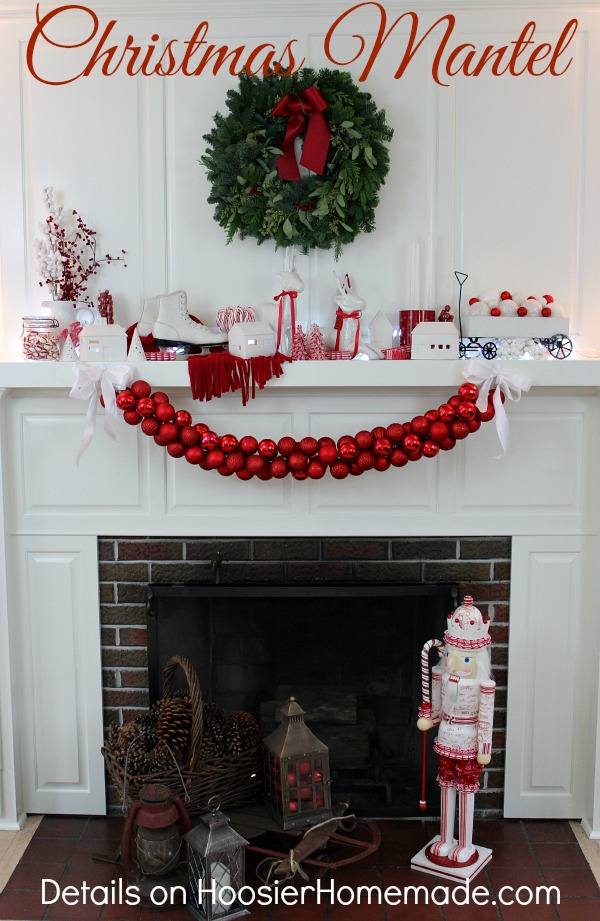 This post is brought to you by ProFlowers and Red Envelope
Our Mantel is one of my favorite spots in our home. It's actually quite massive, taking up one whole wall, which sometimes can be difficult when you are decorating. But I simply love it!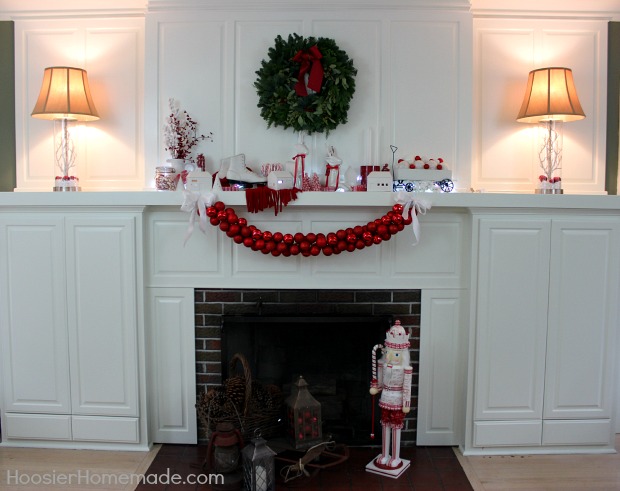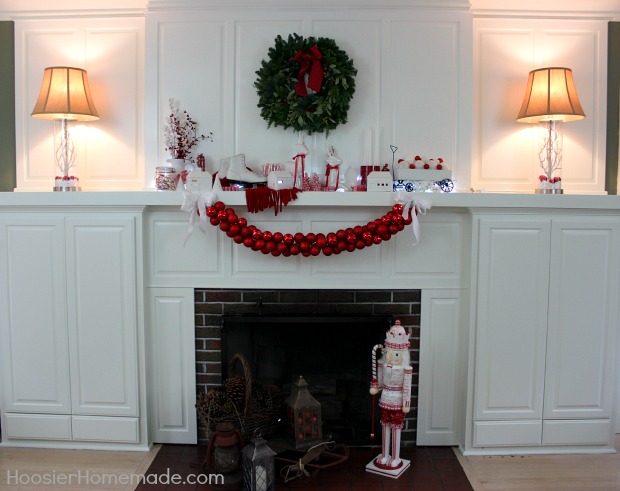 Our Living Room recently got a little facelift with new paint (sneak peek of the green on the sides – details coming soon), but we decided to keep the Mantel and trim white. Besides our "Magical" theme, with the fresh coat of paint, the Mantel was screaming for a fresh look.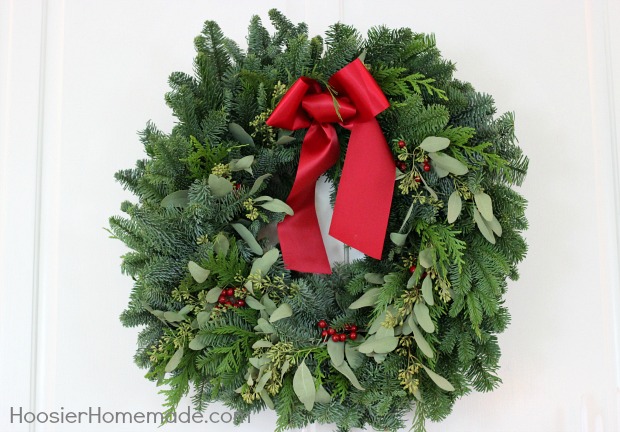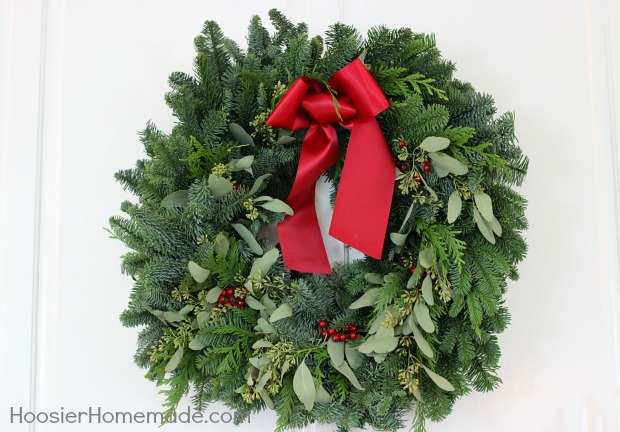 This fresh Noble Fir Wreath from ProFlowers includes fresh seeded eucalyptus, decorative berries. I think the splash of green with the red and white decorations is perfect! And I love the touch of fresh greenery on the Mantel too!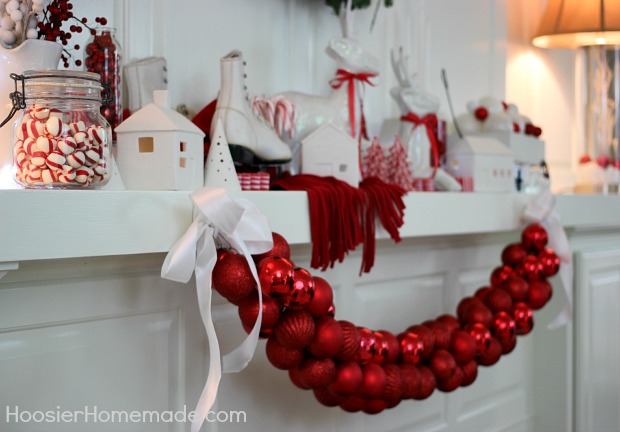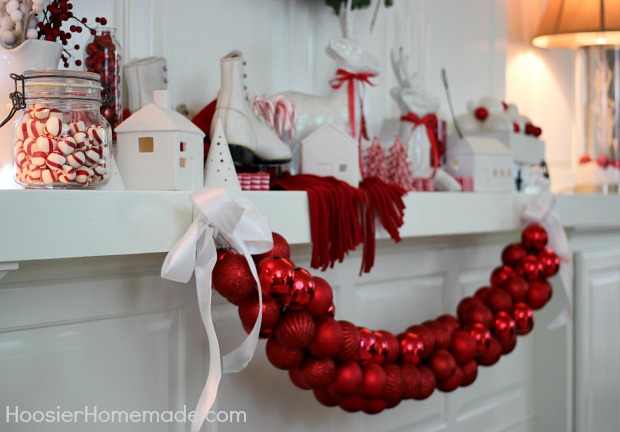 The Red Ornament Garland makes a bold statement.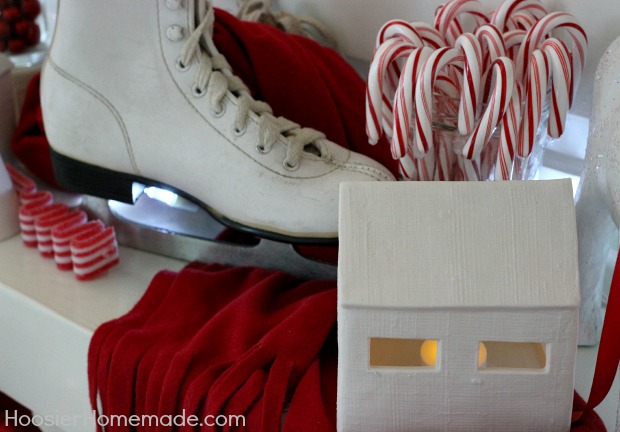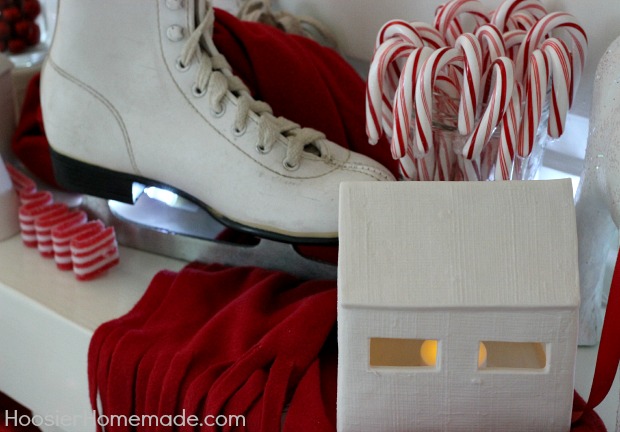 After the wreath and the garland were hung, it was time to begin pulling in all the other decorations. The old ice skates and red scarf are a perfect addition. And the little white houses are porcelain and come with tea lights that add a warm glow, they are from Red Envelope.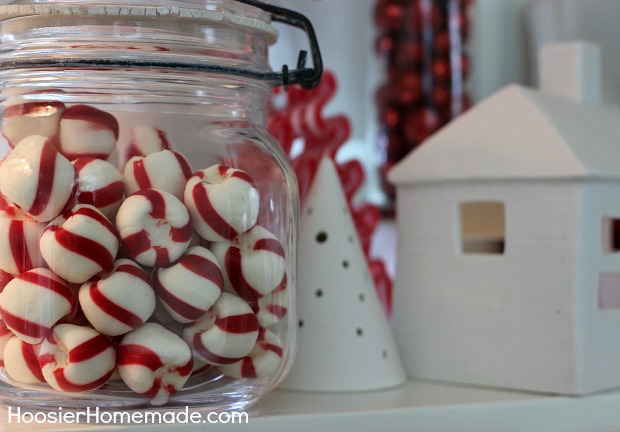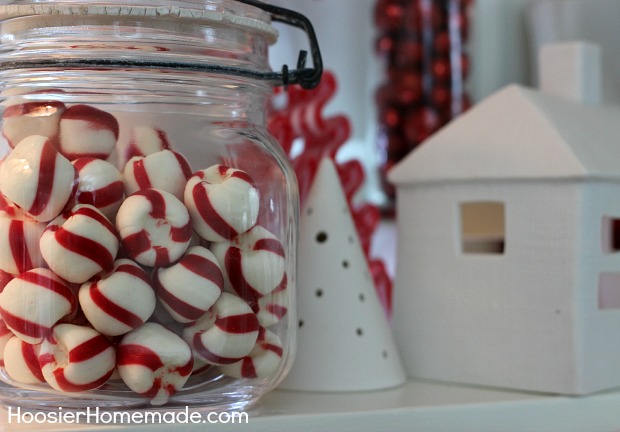 A glass jar filled with peppermint candies, and another white house and tree.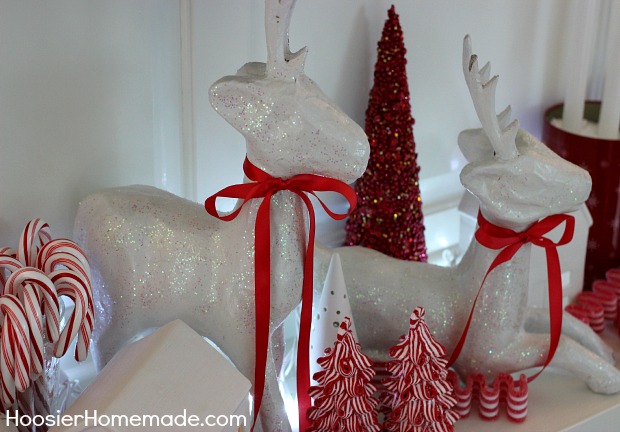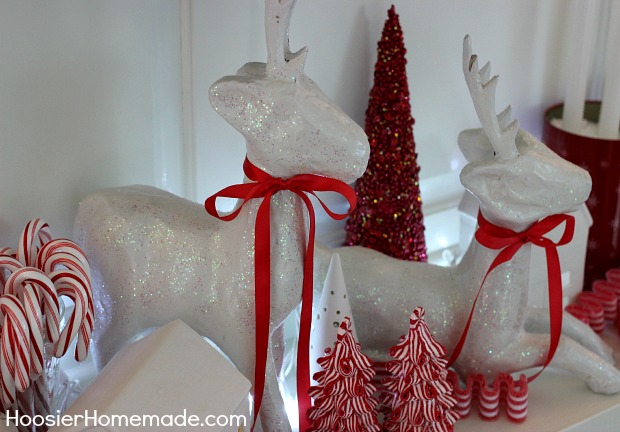 The white deer make an appearance from last year's Christmas Mantel, and I simply tied a red ribbon around their neck to add a little color.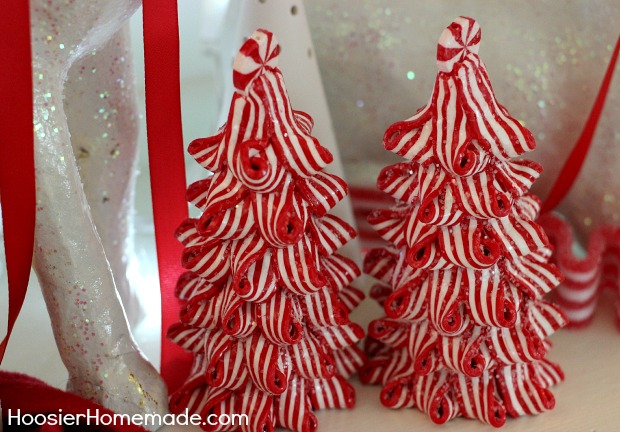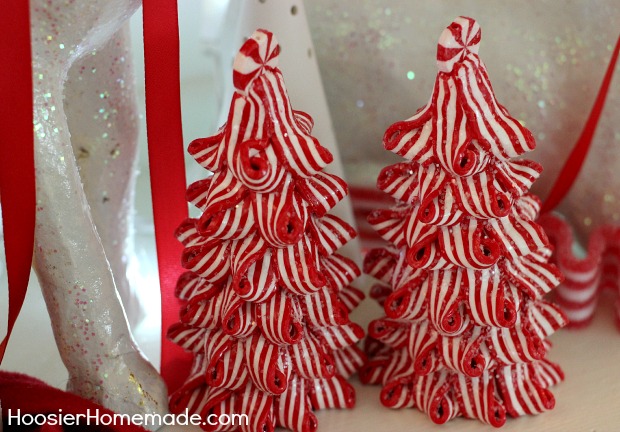 Cute little peppermint tree ornaments add a splash of color.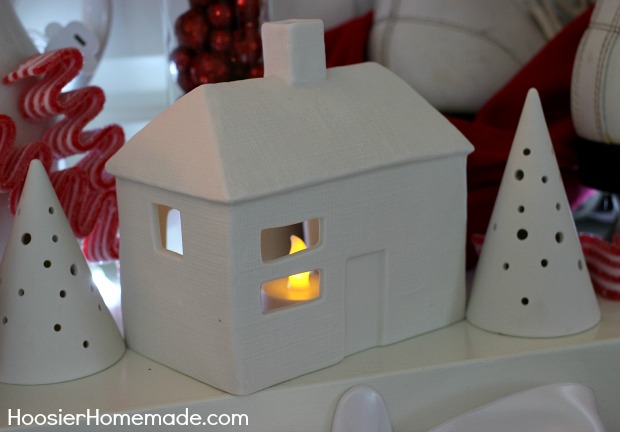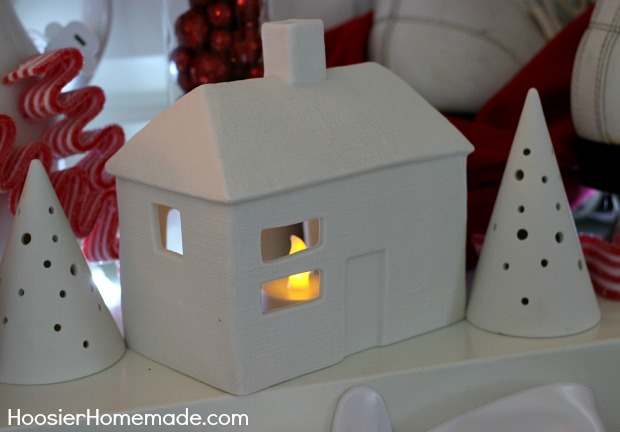 More warm glow from the Porcelain Houses and Trees.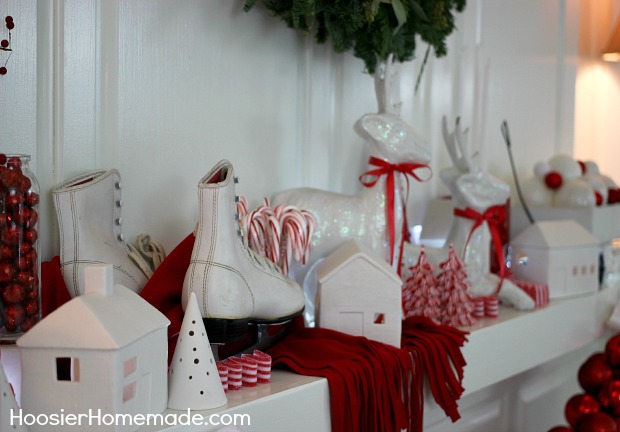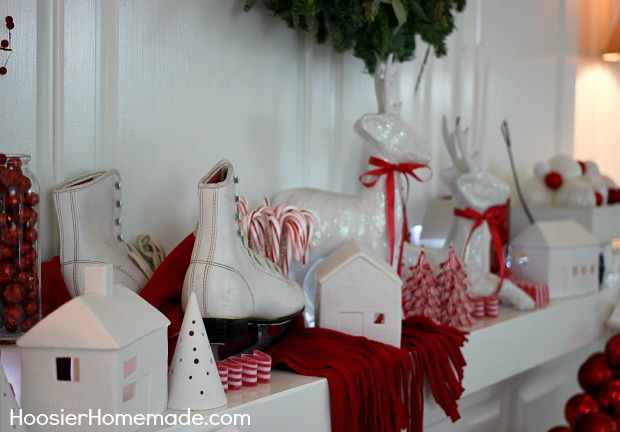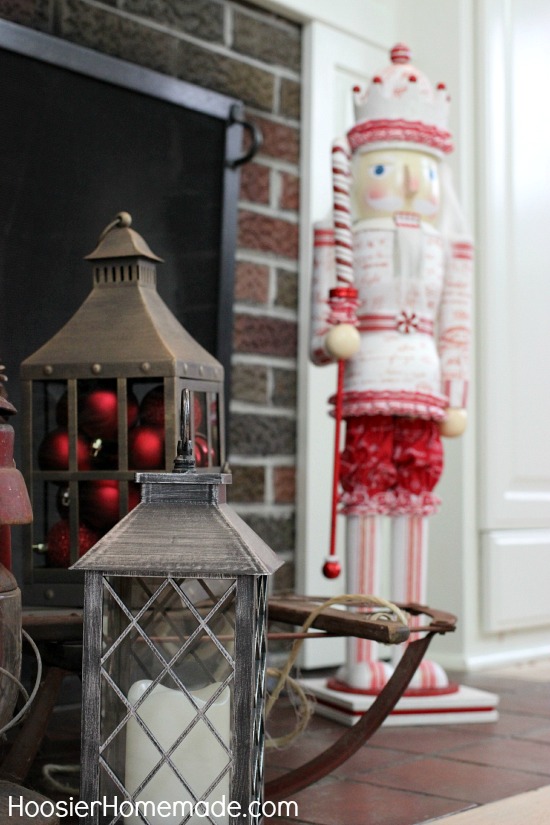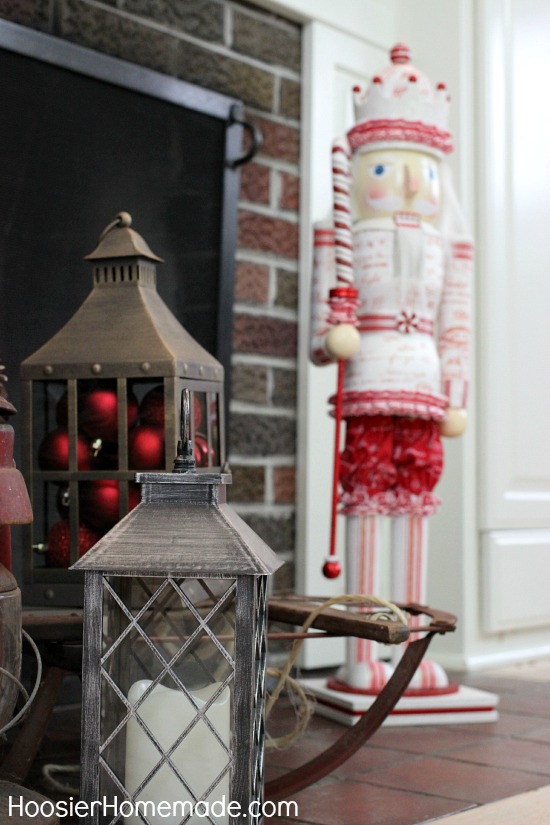 The red and white Nutcracker is standing guard in front of the fire. And the Vintage Sled holds lanterns filled with red ornaments and candles.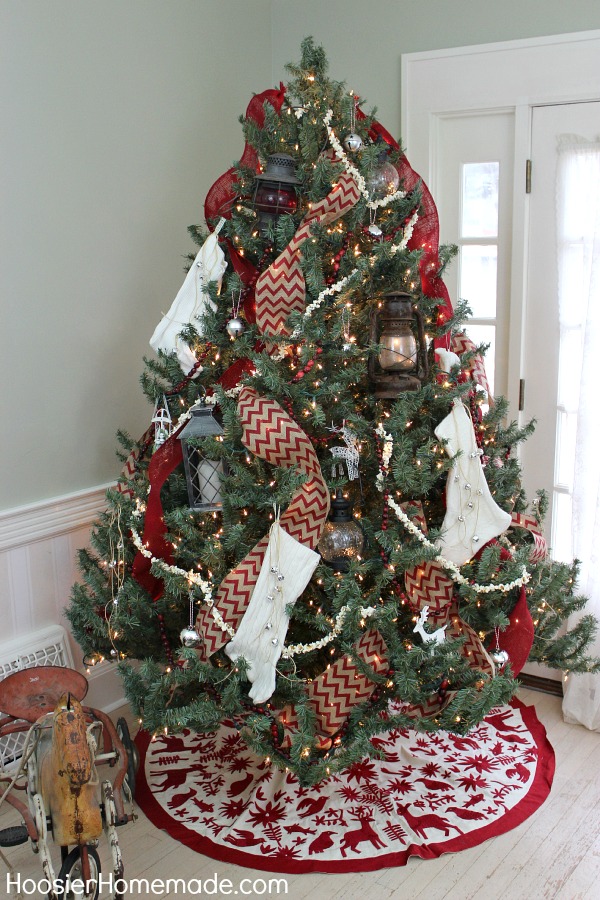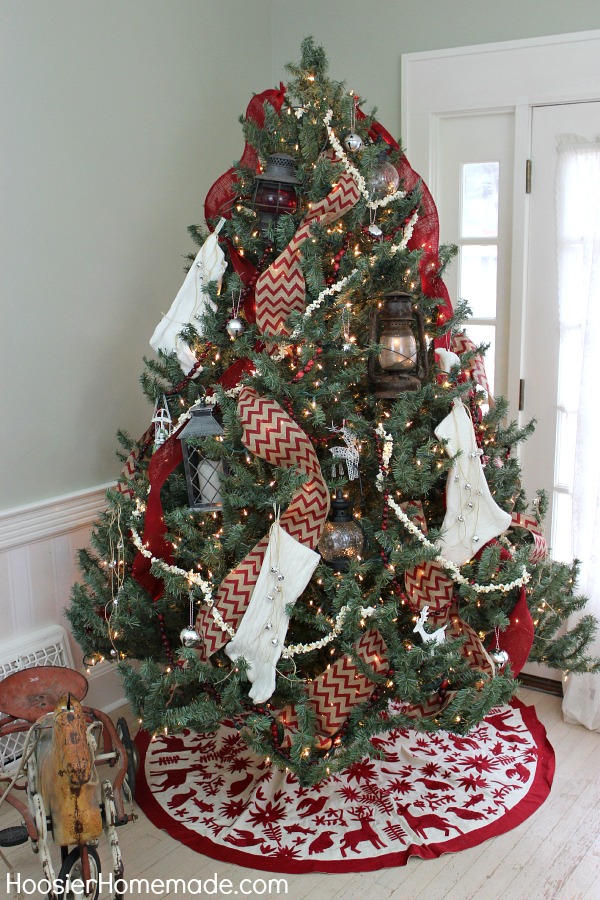 The lanterns in front of the fireplace tie into the theme of our main Christmas Tree. (more details coming soon)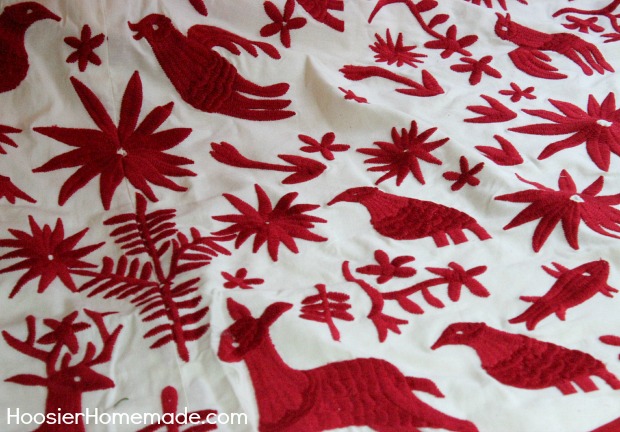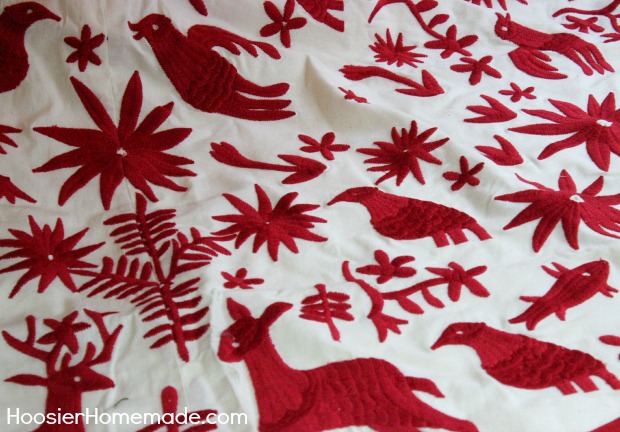 And the embroidered Otomi Christmas Tree Skirt from Red Envelope works perfectly with the red and white theme of our room!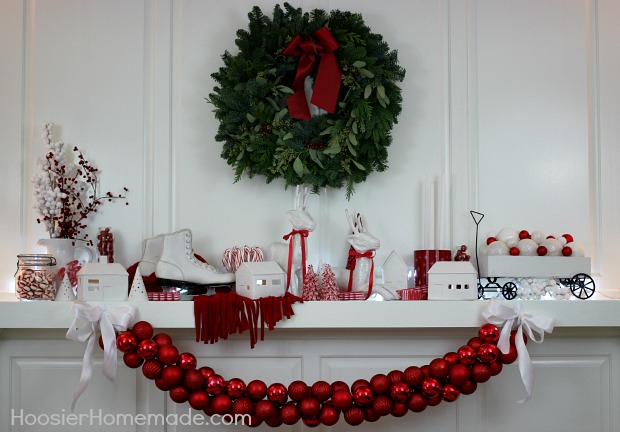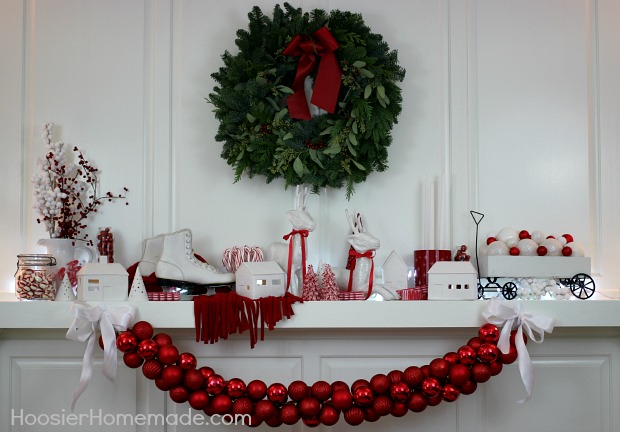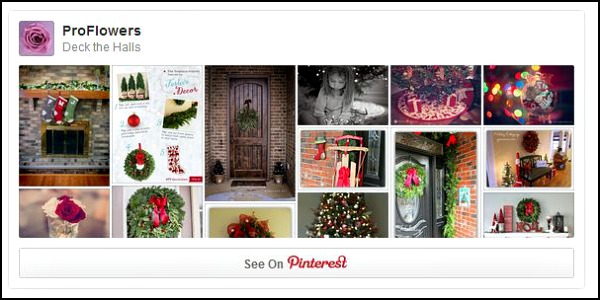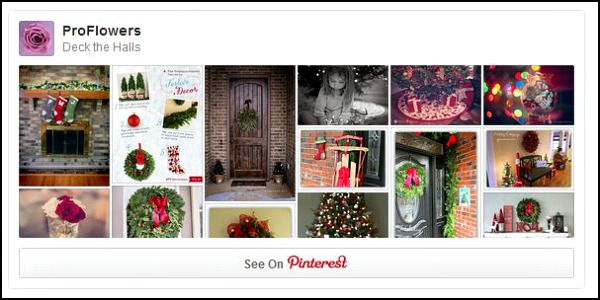 Join us over on Pinterest to be inspired by the other Christmas Decorating Ideas!