Show Me How: DIY Projects Week 3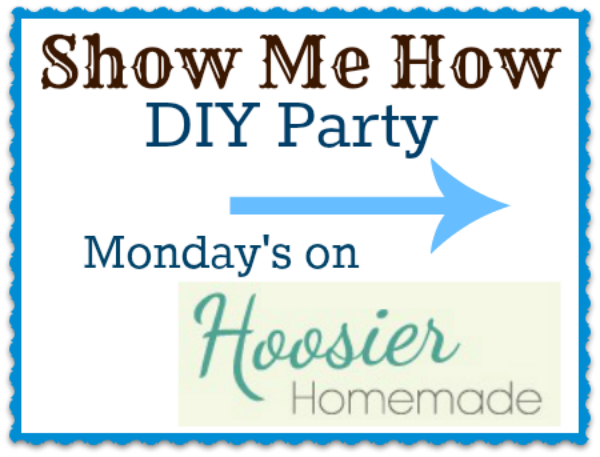 Welcome back! Last week's Show Me How DIY Projects Party was great! Before we get started I have some FUN news for you that I think you will love!
Next Monday, the 28th, myself and 8 other bloggers will be hosting the 2nd Annual Valentine Week Party! Last year's week long event ended in a great party with 275 Valentine's Day projects added!
This is really HUGE my friends! You can add your Valentine's projects on any of the blogs and be seen on ALL 9 of them! That's over 100,000 readers that will see your projects!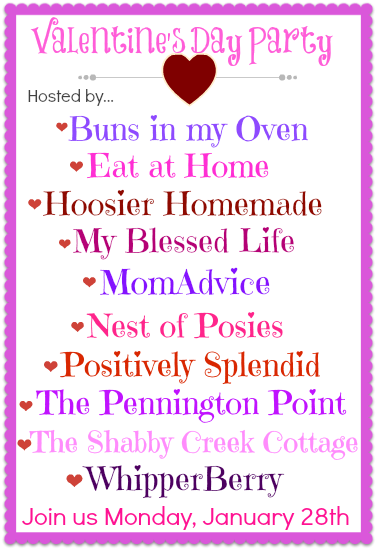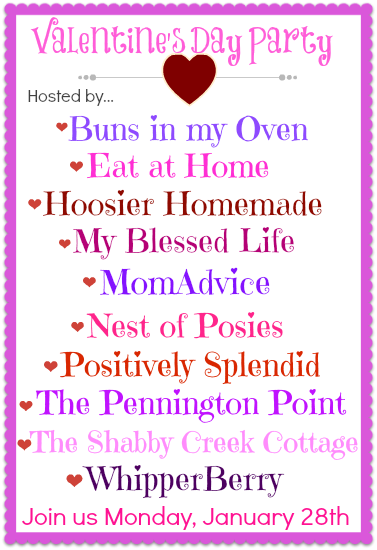 Meet your hostesses…
So…mark your calendars! Monday, January 28th, 8 a.m. CST…see you there!!
Now, on with the Show Me How DIY Project Party! Thanks to everyone for adding their projects! The #1 viewed project was the Homemaker Hand Book shared by 3 Boys and a Dog.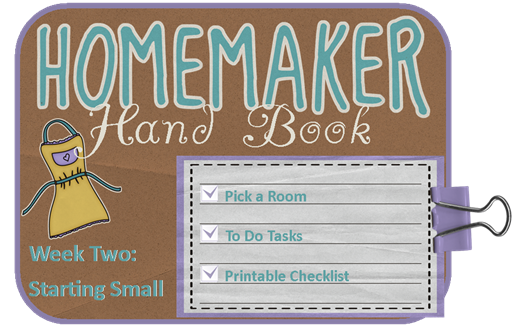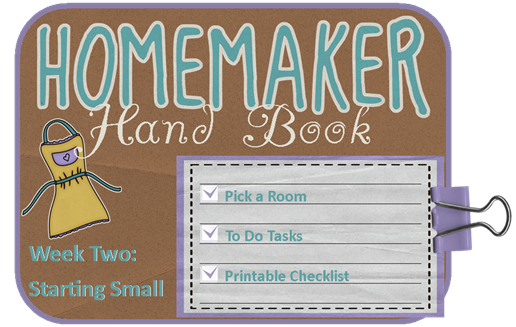 Here are the short and sweet rules for the Show Me How DIY Party…
Link to your post NOT your home page
Add your DIY Projects: crafts, decorating, etc. You can add food, but we would PREFER you save those posts for the Delicious Dishes Party
We would appreciate a link back to Hoosier Homemade – either the Show Me How page or the homepage
Visit others and leave a comment – as bloggers, we LOVE to have visitors and love it even more you let us know what you think of our work
If you are looking for more parties, you can find a great list over on It's A Blog Party!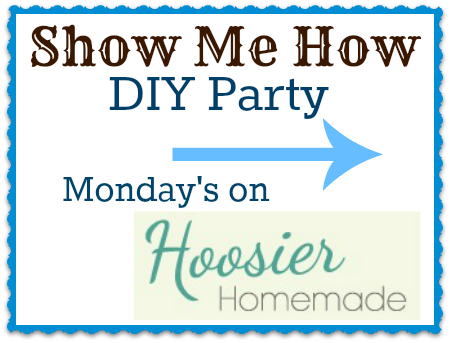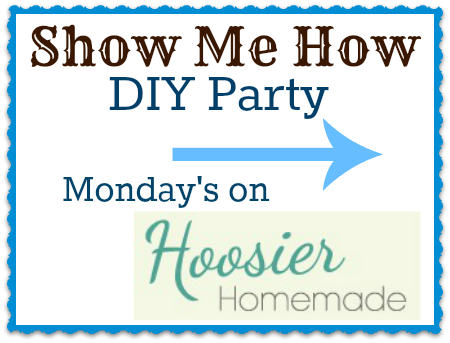 If you are viewing this post in your email or RSS reader, you will need to head on over to see all the great projects!