I'm so excited to share my Rustic Christmas Mantel with you! Although I loved the Mantel we decorated last year, I really love the rustic feel and simplicity of this year's creation.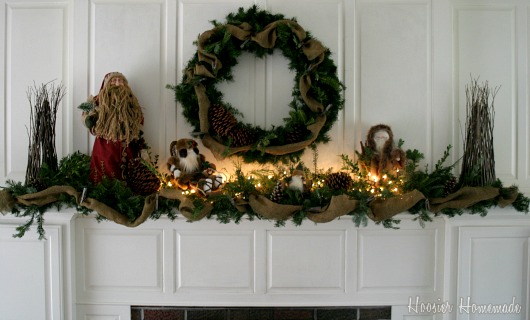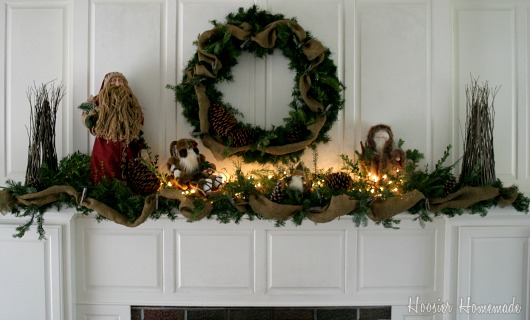 After decorating the Dining Room Chandelier and Table, we loved the burlap mixed with fresh green and the whimsy of the wooden clothes pins so much we decided to carry the theme into the Living Room and add it to the Mantel.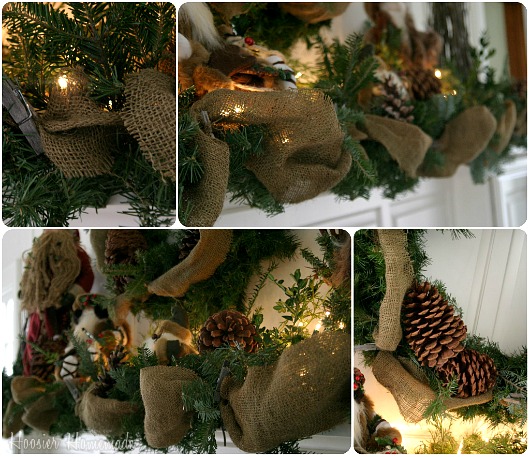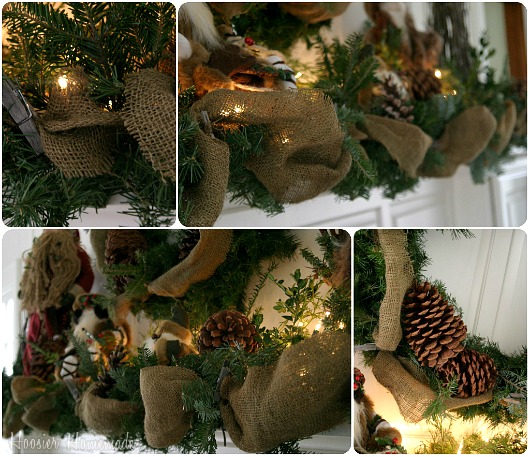 The base of the garland is artificial greenery, then strips of burlap about 6 inches wide were pinned on with clothes pins. The clothes pins were a huge time saver. It usually takes me at least an hour to wire together the garland, but with the clothes pins, it was done in about 10 minutes. The garland was wired onto the Mantel and then I added some fresh green and a few pinecones.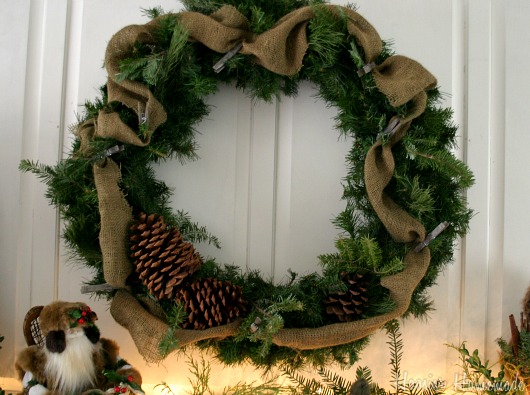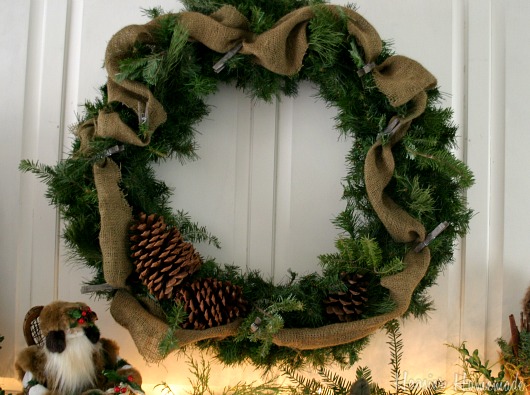 I have been wanting to change the large star that we have had above the Mantel since we first decorated 4 years ago when we moved into our home. Christmas decorating was a perfect opportunity and I'm so glad I did. I love the wreath!
I decorated it the same way I did the garland, starting with an artificial green wreath, added some burlap, fresh green and a few pinecones.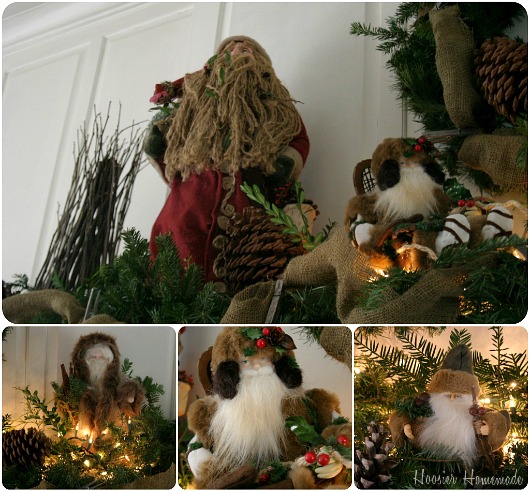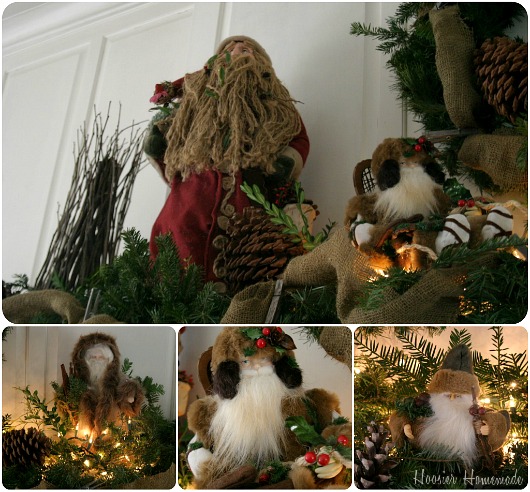 The woodland Santas not only give a rustic Christmas feel but add the warmth of the season to the Mantel.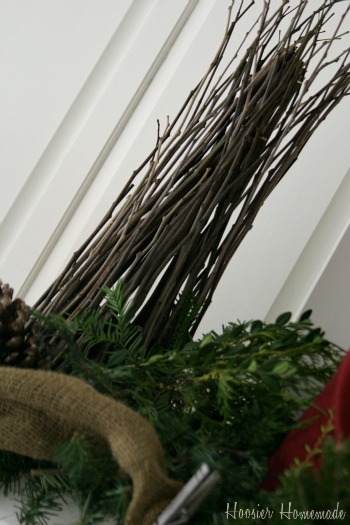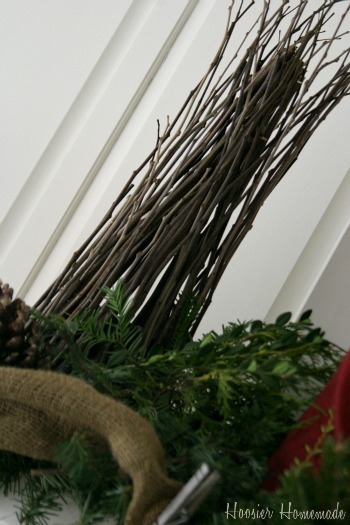 When I first saw the Twig Trees that Gina shared in Splendidly Homemade Magazine, I knew I wanted to add them to our Christmas Mantel. I started with a clay pot, and spray painted it black. Then using LOTS of different size twigs, I just glued and glued. For a complete tutorial, visit Shabby Creek Cottage…she's awesome!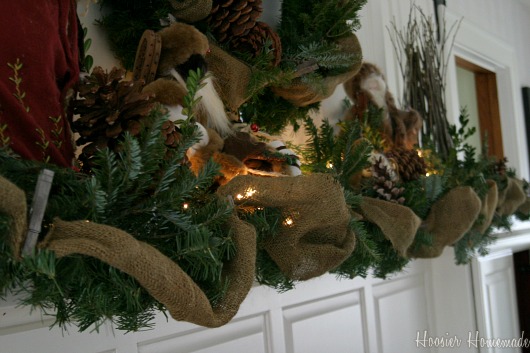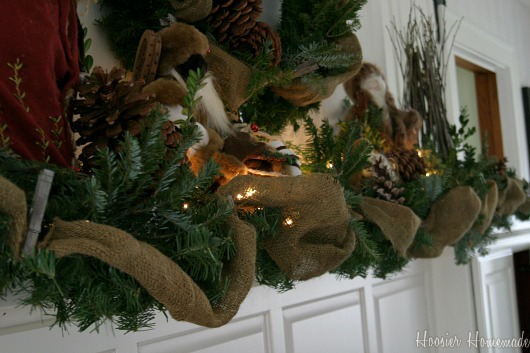 Stay tuned…more Christmas decorating to come!
Linking to…Holiday Home, Transformation Thursday, Show & Tell Friday, Weekend Wrap-up Party, Saturday Night Special