Reindeer Cookies: Homemade Holiday Inspiration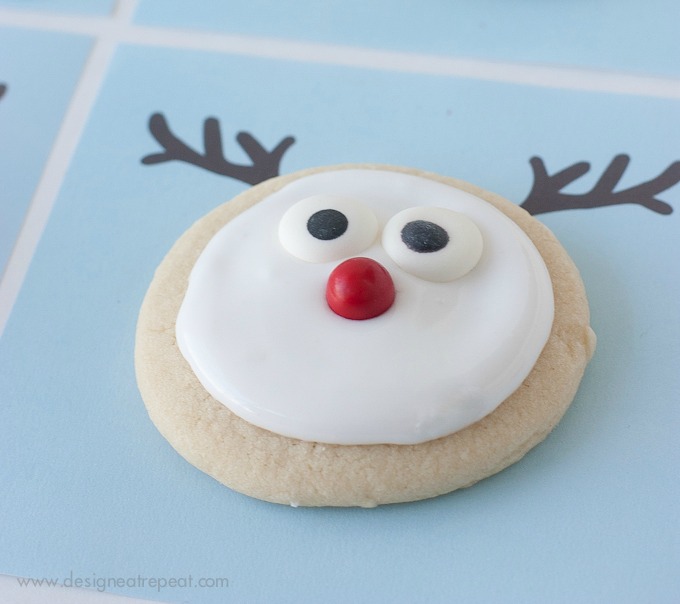 Reindeer cookies that would make Santa want to take them back to the North Pole are today's inspiration. They are so easily decorated that a novice or even your children could create them with success. The free printable makes the difficult-to-create antlers a piece of cake…errr, cookie!
100 Days of Homemade Holiday Inspiration continues with Day 67! Each day we are inspiring you with  recipes, decorating ideas, crafts, homemade gift ideas and much more!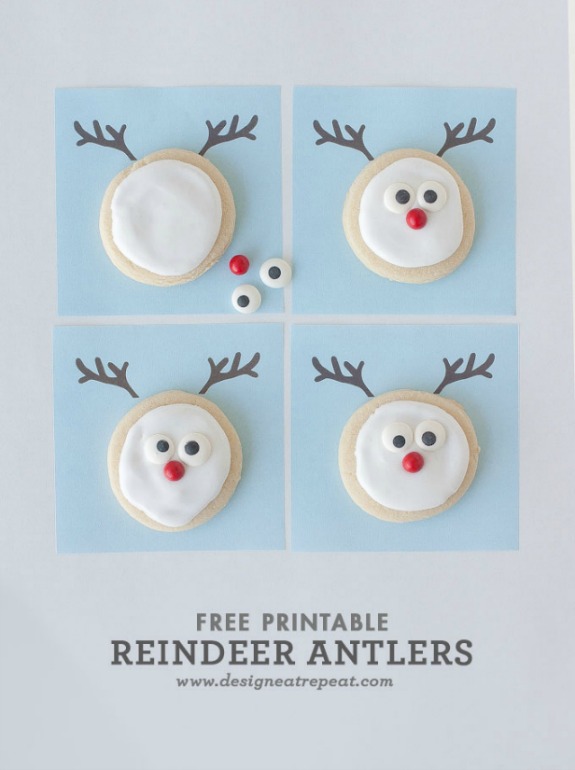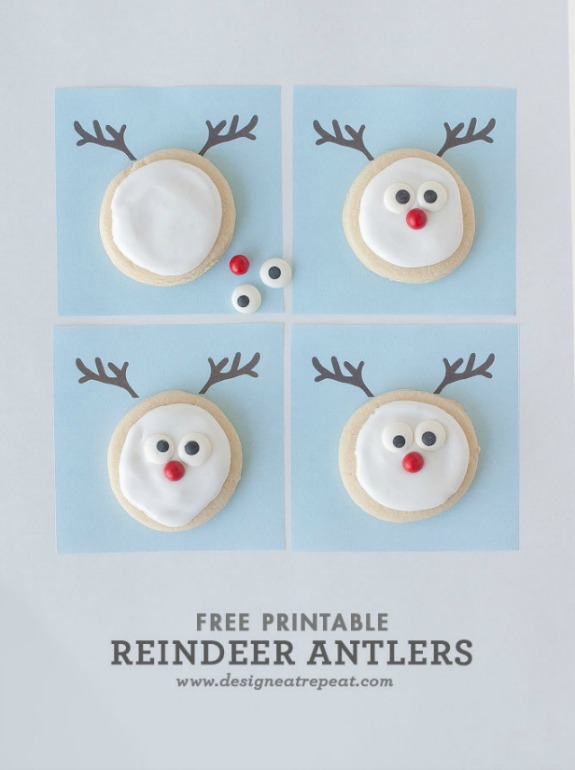 There are cold snowy days in our future. Days where our kids are outside playing for much longer than we would ever spend outside. When they come inside, wouldn't it be great to warm them up with a cup of warm cocoa and one of these cookies? I think so!
Thanks to Melissa from Design Eat Repeat for sharing this fun recipe with us for our 100 Days of Homemade Holiday Inspiration!
Find the recipe and FREE Printable by clicking the link below…