Over the years, some of the best gifts that I have received for Christmas have been homemade, very simple things. The saying goes "it's the thought that counts," and really it couldn't be more true. This best Hot Cocoa Recipe is a bit spicy but when paired with the luscious Homemade Marshmallows Recipe, it's a win-win!
100 Days of Homemade Holiday Inspiration continues with Day 5! Each day we are inspiring you with  recipes, decorating ideas, crafts, homemade gift ideas and much more!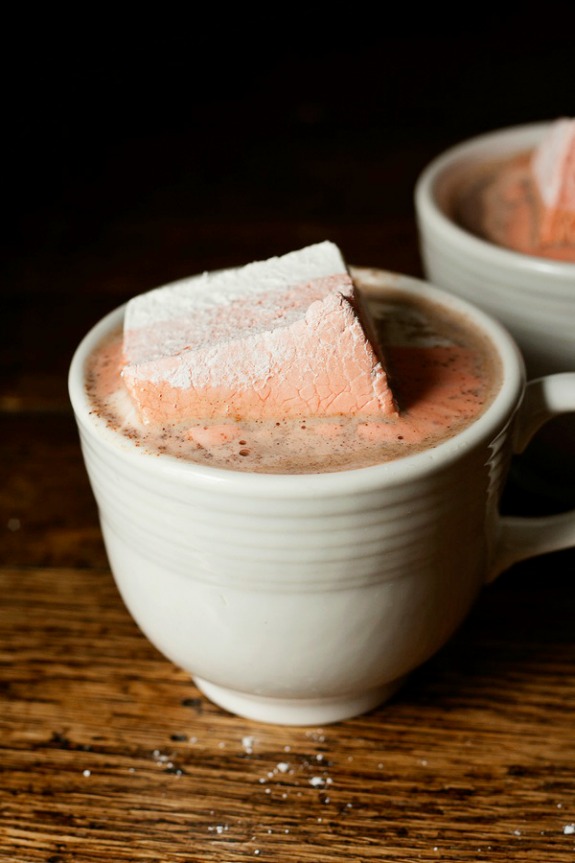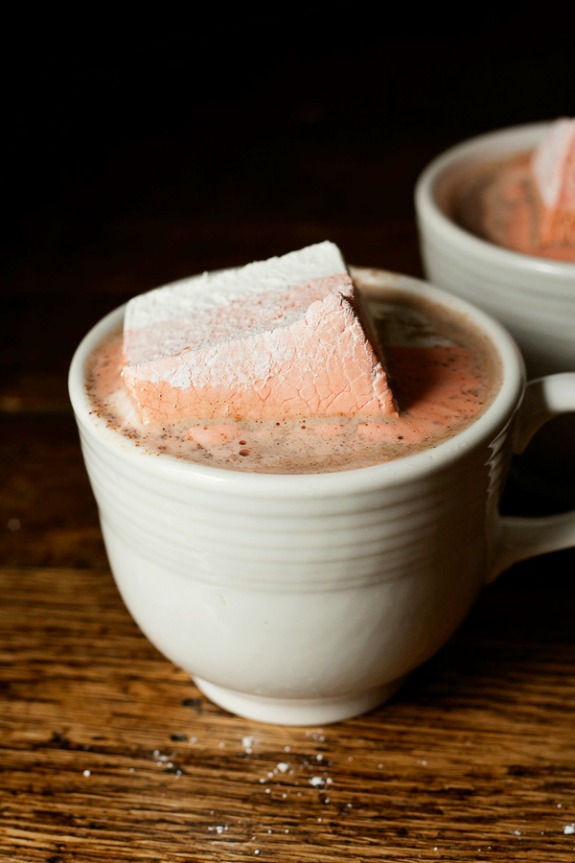 Once upon a time I thought making Homemade Marshmallows was super difficult and only for those that had mad baking skills. But after gaining the courage to try them, I quickly realized they aren't difficult at all. And oh my, they taste SO much better than store bought. I'm dreaming (okay maybe not dreaming) but anticipating the cold winter nights, gathered around the Christmas tree enjoying a cup of this Spicy Hot Cocoa!
There are so many people on our gift list that would enjoy some dry hot cocoa mix and homemade marshmallows – teachers, the mailman, the baby sitter, and so many more!
Thanks to Julie from Savvy Eats for sharing these delicious recipes with us for our 100 Days of Homemade Holiday Inspiration!
Find the recipes by clicking the link below…