Reindeer Cookies: Holiday Inspiration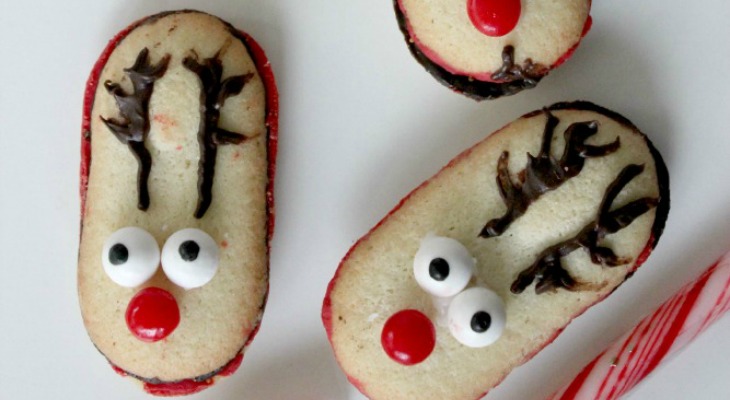 When it comes to the holidays, I'm a huge fan of baking. I especially love making cookies! These Reindeer Cookies are amazing in so many ways. Not only are they easy to make, but they are also delicious. If you're looking for an easy recipe, then this is it.
100 Days of Homemade Holiday Inspiration continues with Day 57! Each day we are inspiring you with  recipes, decorating ideas, crafts, homemade gift ideas and much more!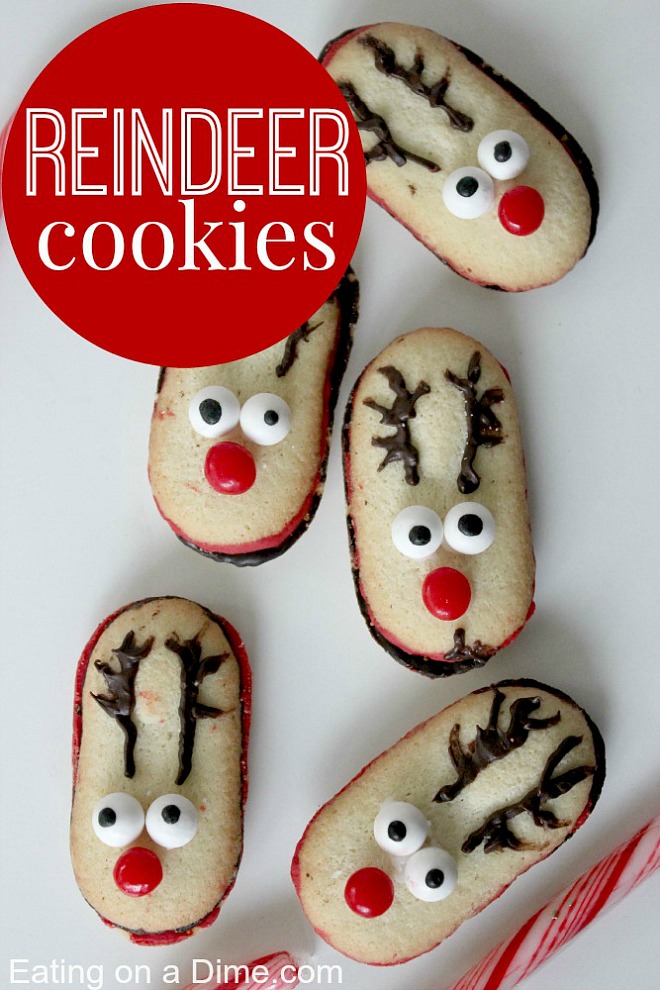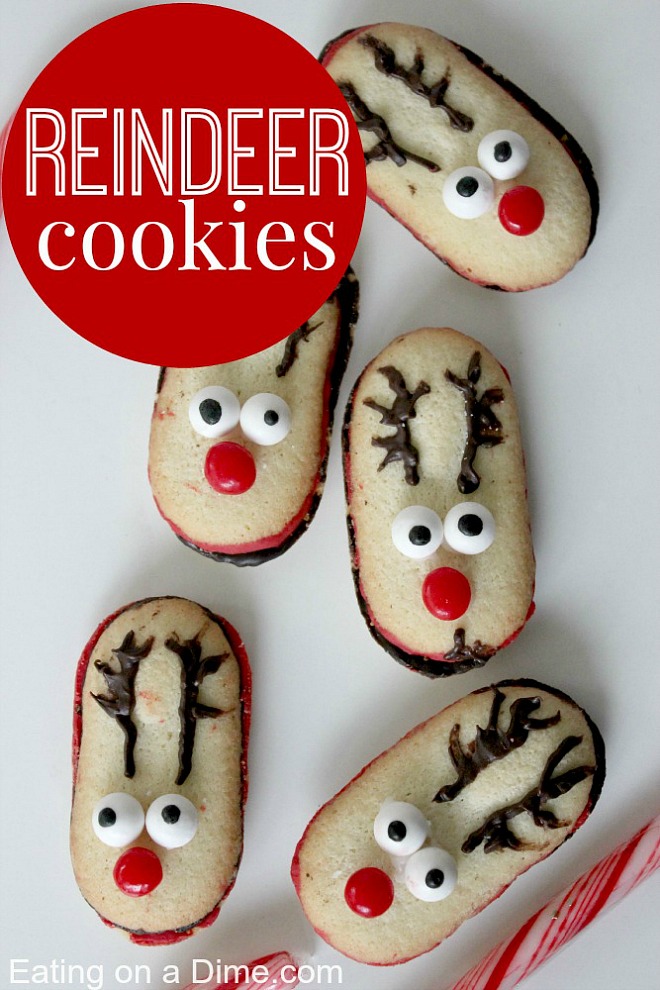 When my kids were little, I lived for stuff like this. I LOVED to make anything during the holidays with my kids. If I would have known about this recipe, it would have been a must for the holidays in our family. I'm not always looking to make holiday things from scratch, so it's super nice when I can make them out of basic ingredients. The Milano cookie used in this Reindeer Cookies recipe are super yummy too. When we make these, I'll definitely be sneaking a few! These cookies are on my must bake list for the holidays. Are they on yours?
Find these Reindeer Cookies from Eating on a Dime by clicking the link below…
Sign up to receive a daily email full of Holiday Inspiration