When I was a kid, I had this obsession with balloons and now I will do anything to get my hands on crafts/decor that deal with balloons! I'm seriously loving how easy these giant ornament balloons are to make. So easy, you probably won't even believe that you made them. You can plan these out or you can use them as a last minute idea for decor this holiday season. DIY Giant Ornament Balloons are truly a ton of fun!
100 Days of Homemade Holiday Inspiration continues with Day 56! Each day we are inspiring you with  recipes, decorating ideas, crafts, homemade gift ideas and much more!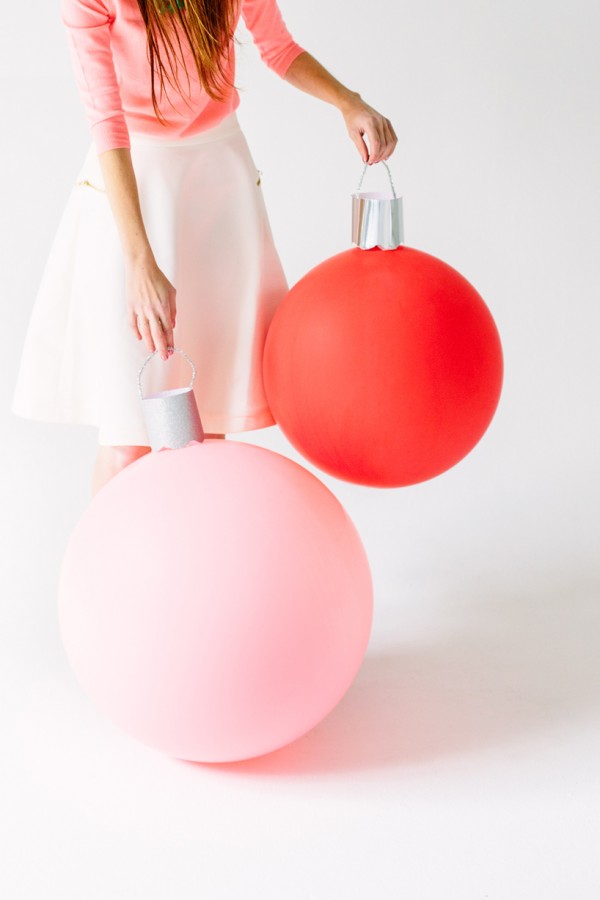 I love to make anything that is super easy but that will also WOW my guests. I really don't think DIY decor can get any easier than this DIY Giant Ornament Balloon. You know what else is awesome? It's not only called a balloon, but it also makes a balloon! I love when decor pieces actually use what they're called. It's the little things in life! Now, let's get started on these DIY Giant Ornament Balloons because they will look fabulous with your holiday decor.
Find this DIY Giant Ornament Balloons from Studio DIY by clicking the link below…
Sign up to receive a daily email full of Holiday Inspiration