Peanut Butter Frosting Recipe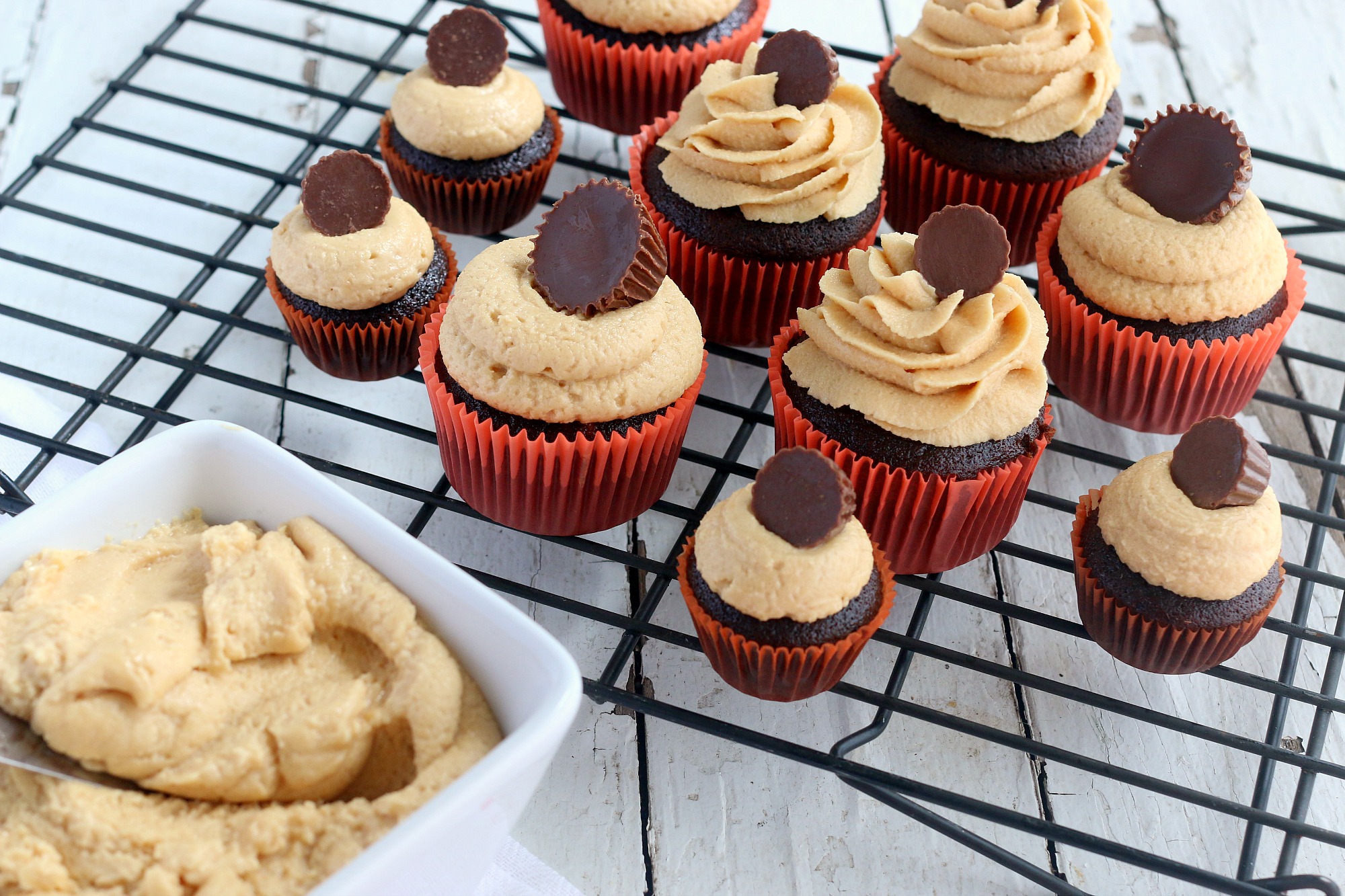 I love peanut butter- and I have finally found the best peanut butter frosting recipe! It took a lot of trial and error, ingredient swapping, and cupcake tasting (thank goodness I have a lot of cupcake tasters!), but I finally perfected this recipe!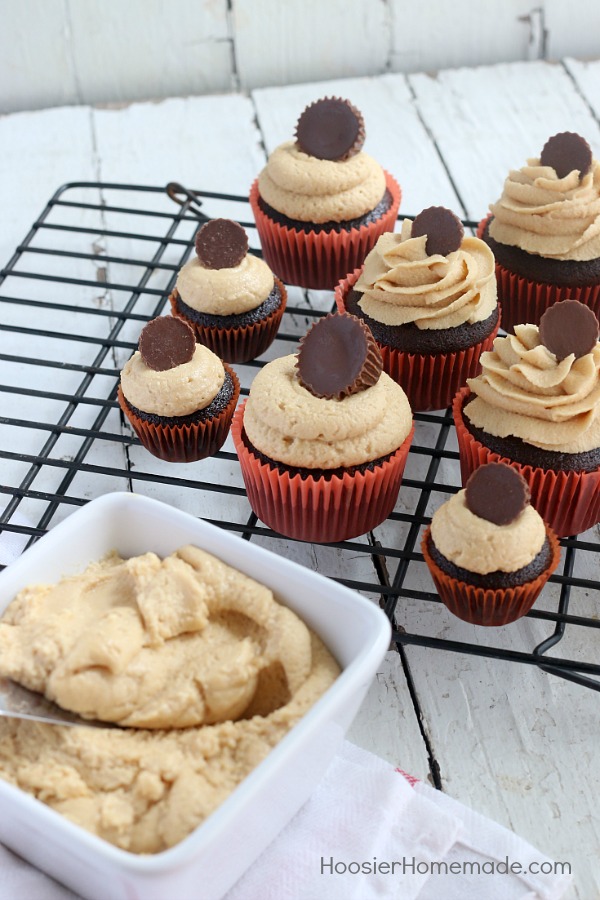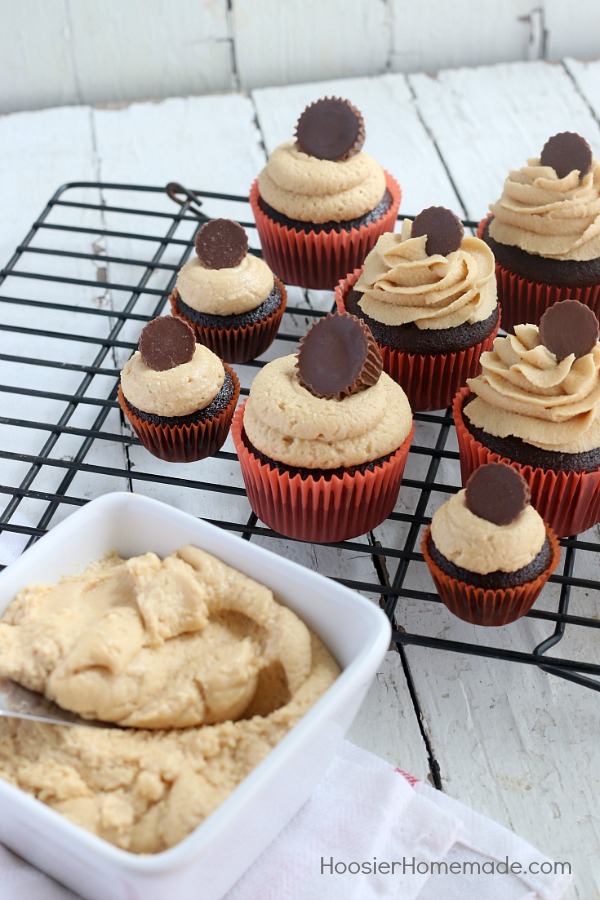 When I think of cupcakes, chocolate and vanilla are the first flavors that come to mind. And chocolate and vanilla are great! But after perfecting a great chocolate icing, vanilla icing, and cream cheese frosting, I was ready to try something new. We love peanut butter around here, so peanut butter frosting it was!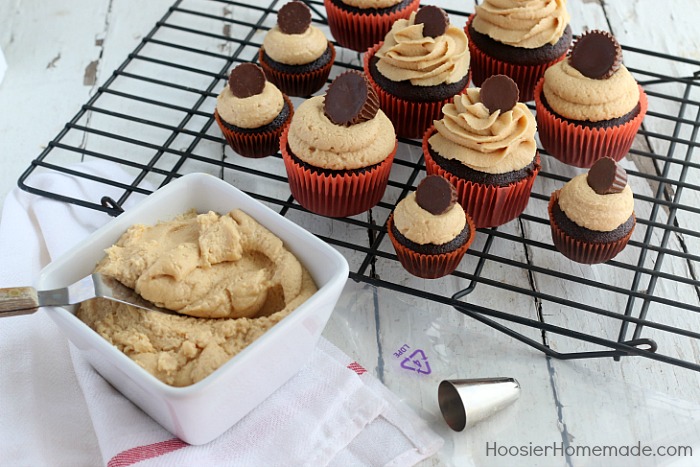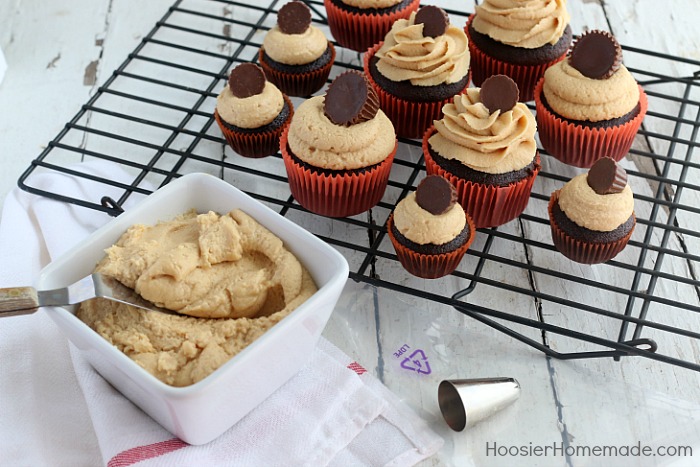 It turns out, it took a lot of tries to get it right- sometimes it was too sweet, sometimes too thick, and sometimes it just didn't have enough peanut butter flavor! But this recipe, literally, takes the cake. The frosting has a great consistency as well- making it easy to pipe (I use these decorator bags and these tips).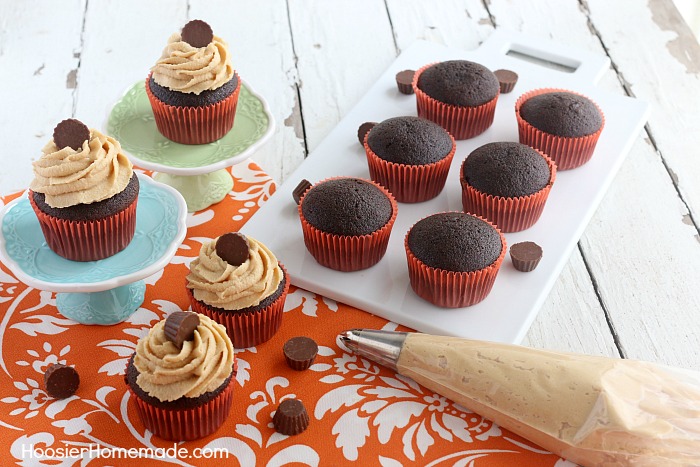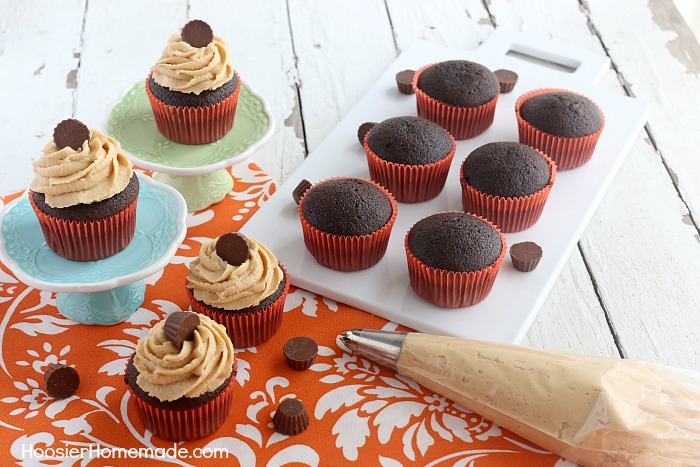 The recipe is so versatile too- use it on cupcakes, cakes, brownies, or cookies- it always tastes good! I used it on these Mini Chocolate Peanut Butter Cup Cupcakes last weekend and they were definitely a hit! Do you have a favorite frosting recipe?  You can see all of our flavored cupcake and frosting recipes here– there are more than 50!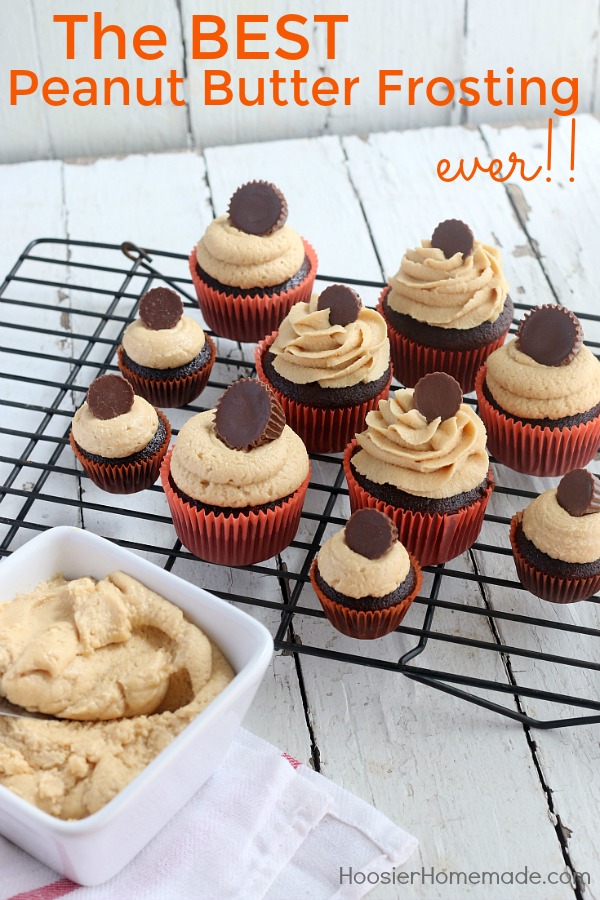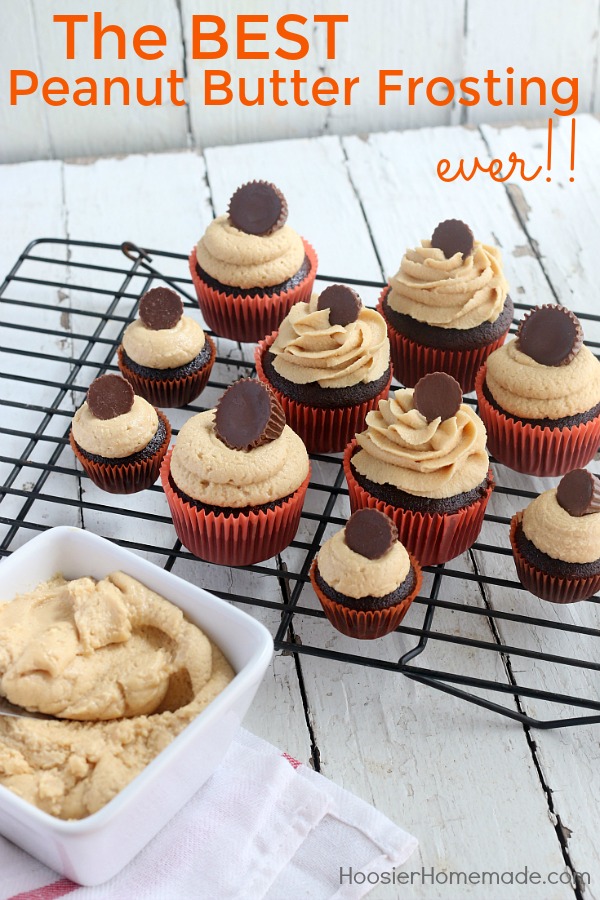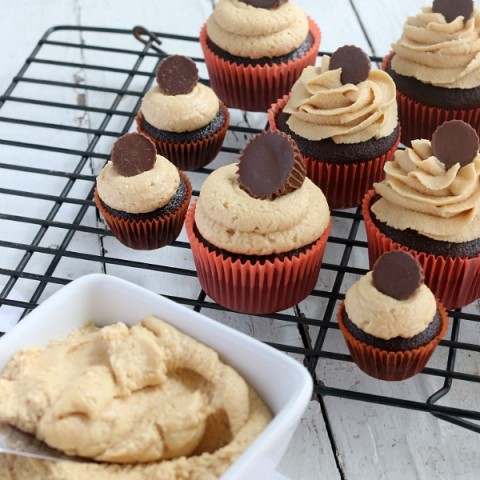 Peanut Butter Frosting Recipe
The BEST peanut butter frosting you will ever taste! Perfect for cupcakes, cakes, brownies and more!
Ingredients
1/2 cup butter, softened
1 cup smooth Peanut Butter
3 tablespoons milk, or as needed
2 - 21/2 cups Powdered Sugar
Instructions
Cream butter and Peanut Butter until fluffy.
Gradually add powdered sugar, alternating with a little milk at a time.
Beat well, until desired consistency.
Frost cupcakes, cakes, brownies, cookies and more