Happy Thanksgiving! I hope you enjoy your day with friends and family! After today, everyone else will be on board with Christmas as we have been for the past 74 days! It's time to get organized- so grab a friend and start the 12 days to an organized Christmas challenge!
100 Days of Homemade Holiday Inspiration continues today with day 74! Each day we will be inspiring you with  recipes, decorating ideas, crafts, homemade gift ideas and much more!  
As soon as the turkey is put away, we are full force in Christmas mode. It seems like everything is crazy- cards, baking, gift giving, parties, decorating- ah! But we have the perfect way to keep you organized!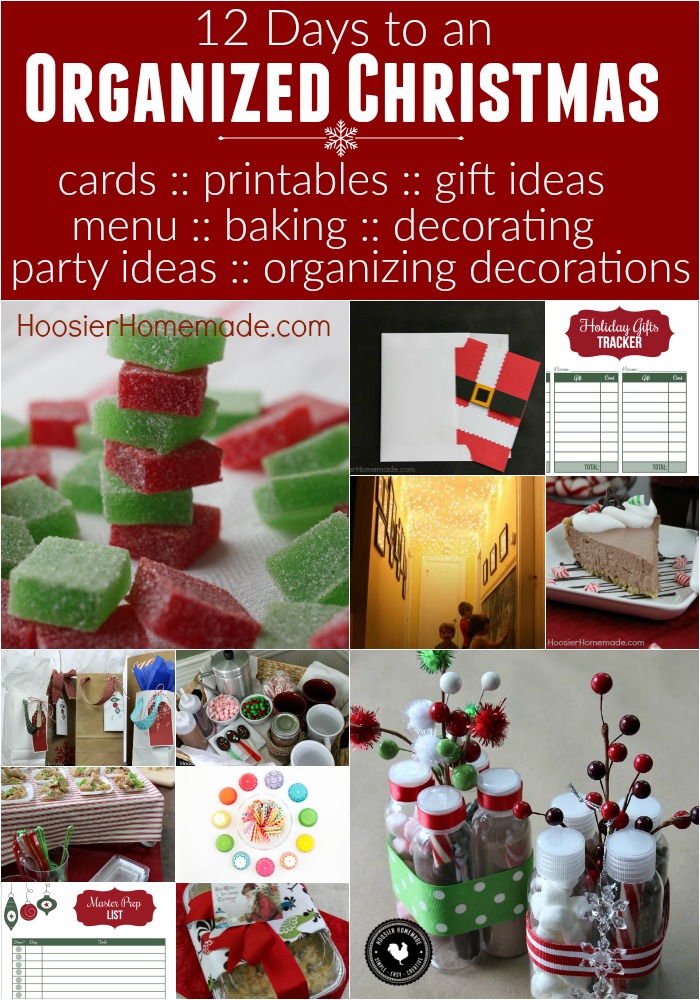 Enjoy your Christmas a little more this year by being organized- no last minute gift buying or wondering what you are going to bake! Get organized in 12 days and spend the rest of the holiday season enjoying!
Find 12 Days to an Organized Christmas right here on Hoosier Homemade by clicking the link below…
---
Please join us every day as we spread the Holiday spirit!
Sign up to receive a daily email full of Holiday Inspiration, beginning September 10, 2018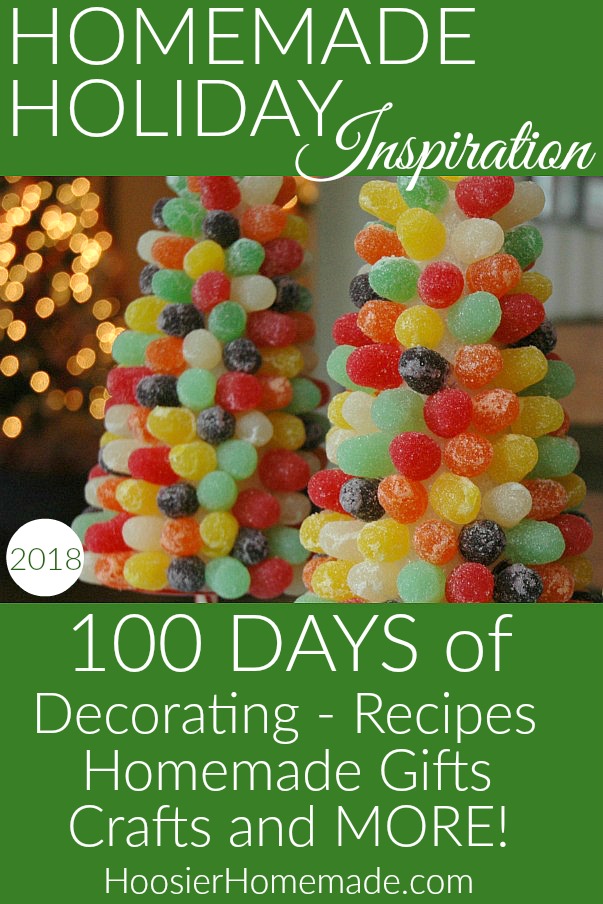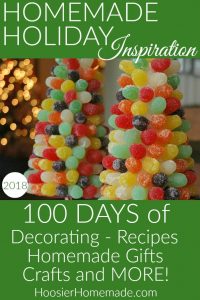 Click on the photos below to see more inspiration from the previous years