Are you a Black Friday shopper? If you are, good luck! I am more of a Cyber Monday girl- the crowds get me every time! Since we are hanging out at home on the first day of the official Christmas season, I wanted to do something fun- printable gingerbread man puppets!
100 Days of Homemade Holiday Inspiration continues today with day 75! Each day we will be inspiring you with  recipes, decorating ideas, crafts, homemade gift ideas and much more!  
I love Christmas crafts that keep on giving! These cute puppets promote imaginative play all winter long! The kids love to cut them out, make up stories, and even put on performances!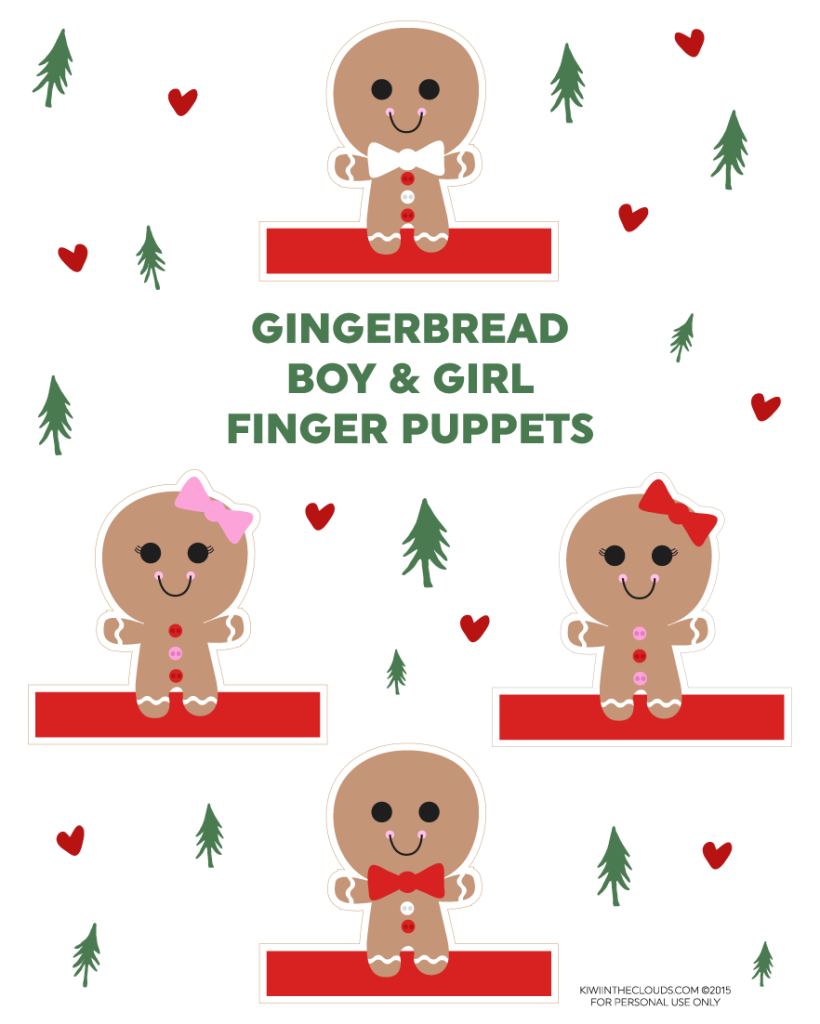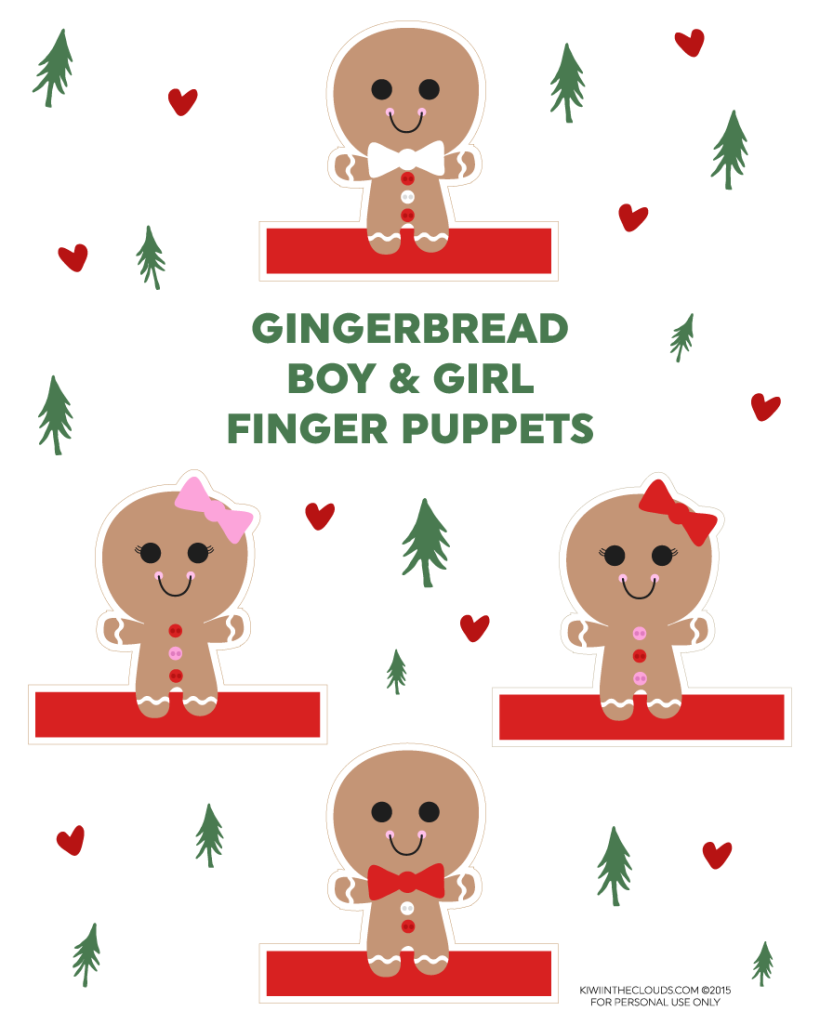 These puppets are so adorable- and so easy! Get your kids in the Christmas spirit by making your own set. Act out a Christmas movie you know or even the Christmas story! What would you do with these adorable puppets?
Find these Printable Gingerbread Puppets at The Kiwi in the Clouds by clicking the link below…
---
Please join us every day as we spread the Holiday spirit!
Sign up to receive a daily email full of Holiday Inspiration, beginning September 10, 2018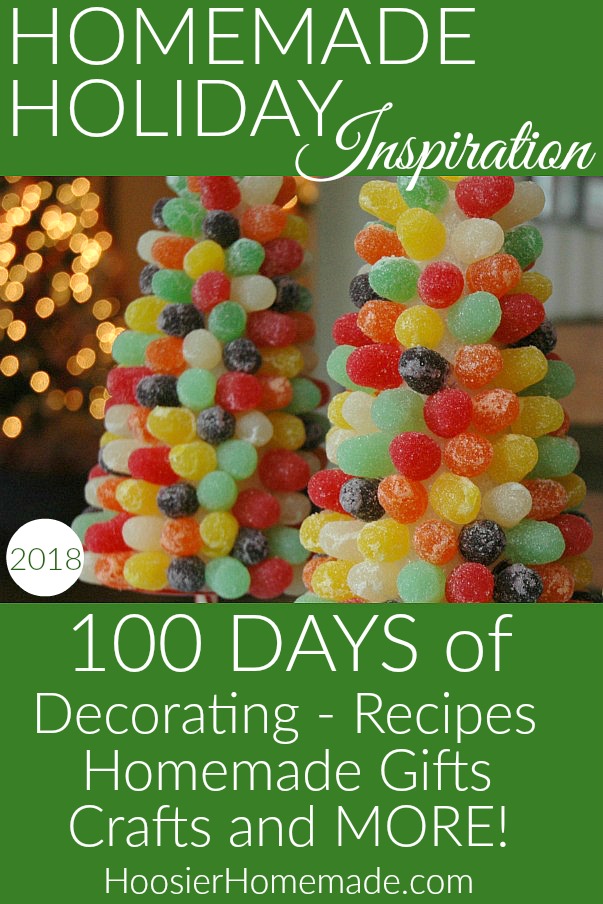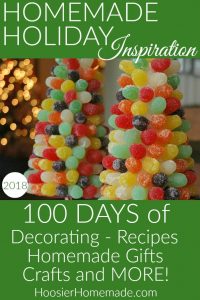 Click on the photos below to see more inspiration from the previous years