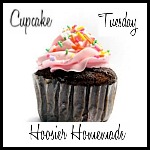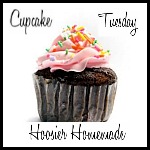 Welcome to Cupcake Tuesday! I'm so glad to have you! I have updated the Cupcake Heaven page, there are over 100 designs and recipes! Check it out!!
Mother's Day is this Sunday, which you probably already know. How will you be celebrating? Dinner out? Maybe Breakfast in Bed? Or how about these easy and fun Flower Cupcakes?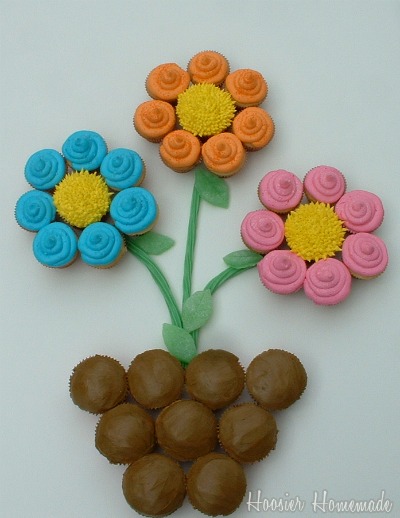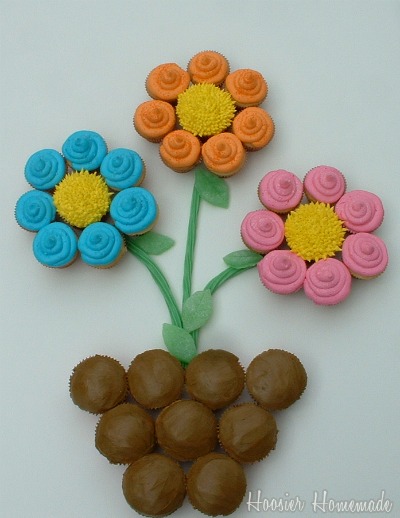 I think your kiddos will have a blast decorating them for you. First, let's whip up some frosting…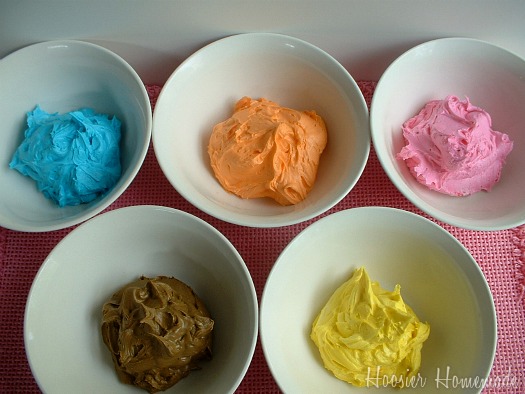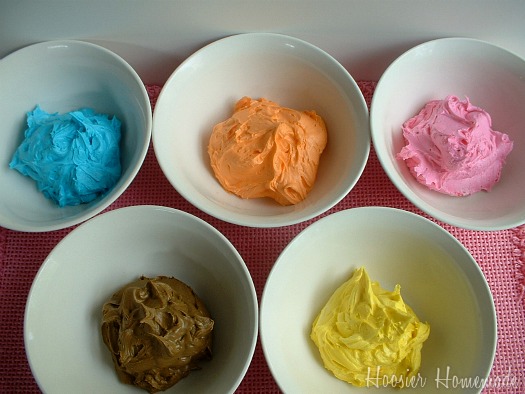 You will need brown or chocolate frosting for the flower pot, yellow for the centers of the flowers and different colors, depending on how many flowers you make.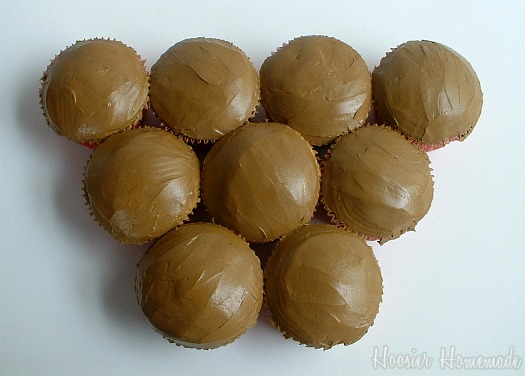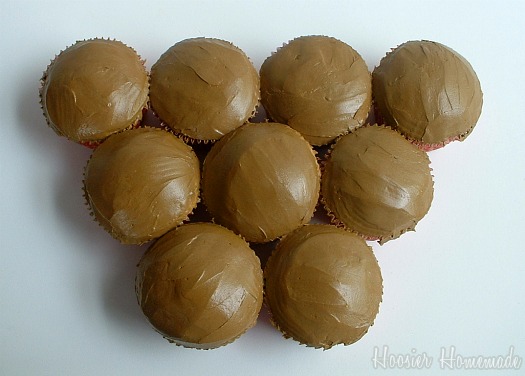 Start with the flower pot. Frost 9 regular size cupcakes with brown or chocolate. I smoothed the frosting with a spatula dipped in hot water.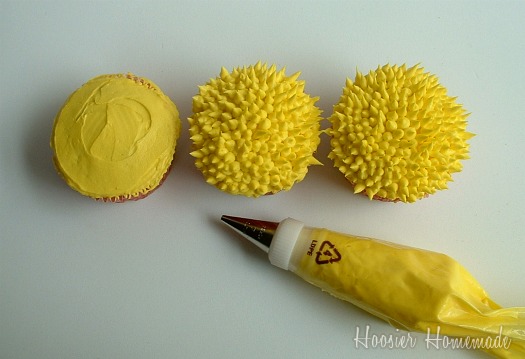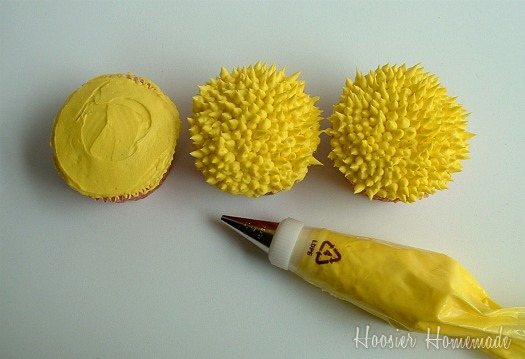 Then for the center of the flowers. Add a thin layer of frosting. Then fit a decorator bag with a #4 round tip. Pipe on little "spikes" of frosting. This does take a little time, but it's very easy.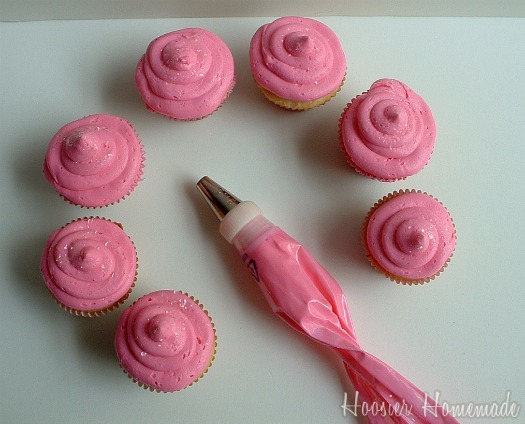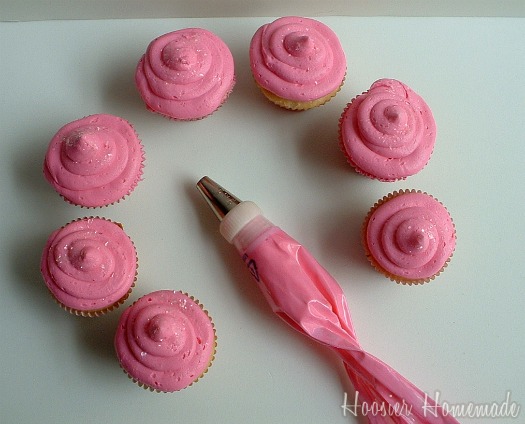 Now let's decorate the outer rim of the flower or the petals. Fit a decorator bag with a #12 round tip. Pipe on frosting and add a little colored sugar or sprinkles if you want.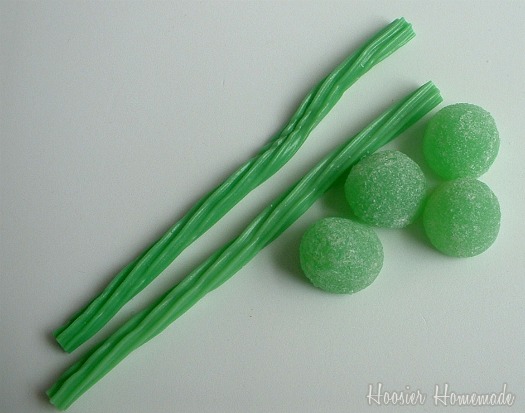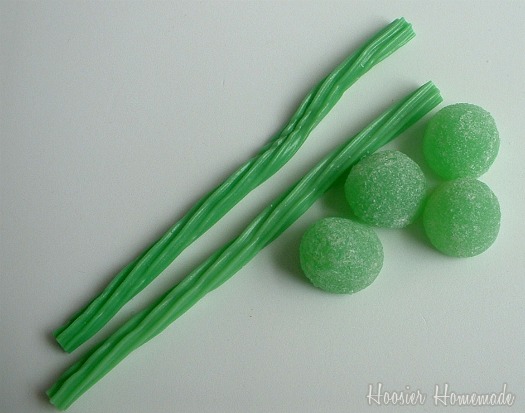 For the stems I used lime green Twizzlers and the leaves were rolled out and cut from large green gumdrops. See how I do that in this video.
Then it's time to find a large tray or board that you can serve on. Place the pot at the bottom of the board, then add your flowers. For each flower you will need 1 regular size cupcake and 7 minis.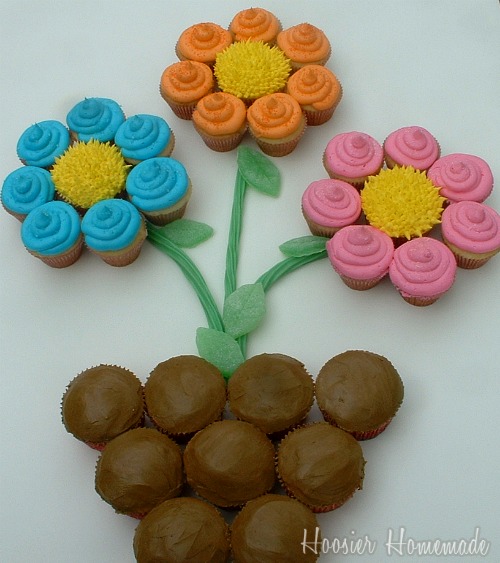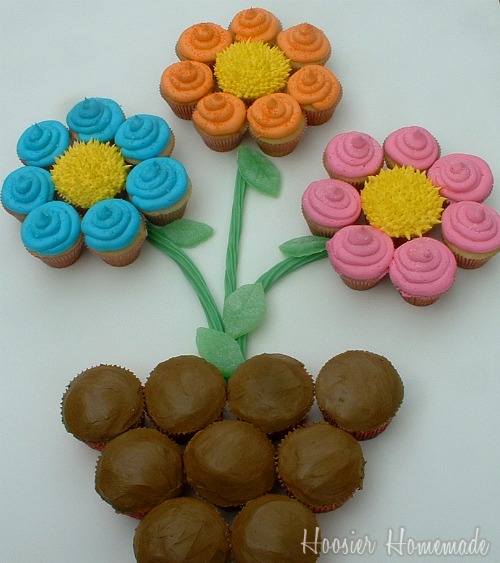 And in case you missed them…these Stiletto and Ring Cupcakes would be perfect for Mother's Day too!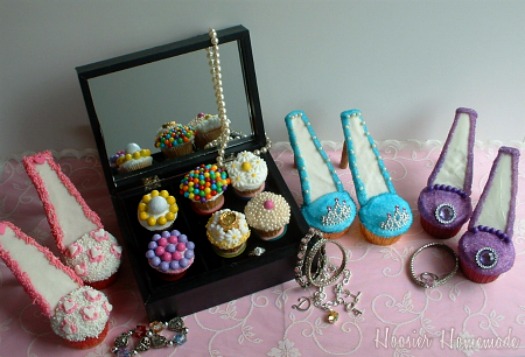 Now it's your turn…show off your cupcake creations! I'd appreciate a link back and be sure to check out the other cupcakes!