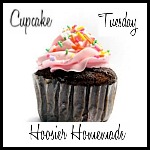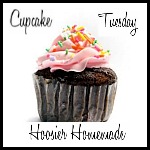 Welcome to Cupcake Tuesday! I'm so glad to have you! I have updated the Cupcake Heaven page, there are over 100 designs and recipes! Check it out!!
Wow! Did you see all the awesome cupcakes from last week? I was thrilled to see all of you link up! Easter was so late this year, now Mother's Day is quickly approaching.  I'm so excited to share the first of my Mother's Day Cupcakes with you! This week, it's all about making Mom feel special. Maybe some special make-up, high heel shoes, and these darling little Ring Cupcakes!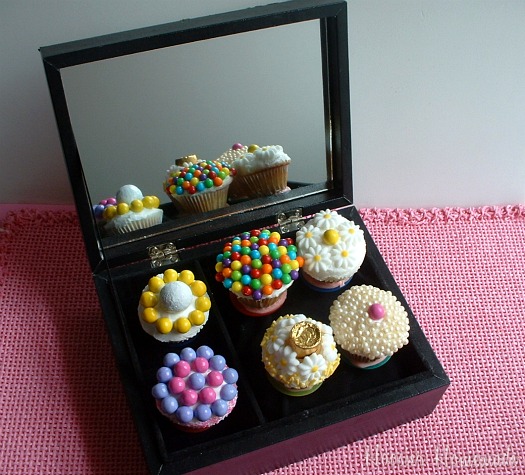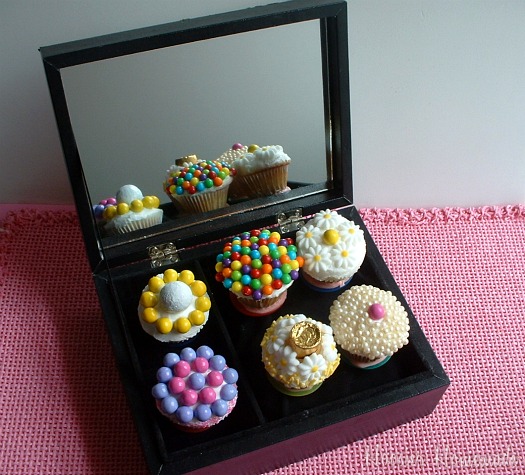 When I first saw Karen from What's New, Cupcake? share her fun Ring Cupcakes on The Today Show, I knew I wanted to give them a try. After a couple tries, I figured out how to make them, and decided to do a video to show you how just how easy they are.
I think any Mom would love the Ring Cupcakes! They would also be a cute idea for a little girls birthday party. Don't miss Cupcake Chronicles Newsletter this Friday…I'll be sharing how to make High Heel Shoe Cupcakes!!
Mother's Day Ring Cupcake Supplies:
Mini Cupcakes
Ring Pops
Buttercream Frosting or Decorators Icing
Various candy and sprinkles for decorating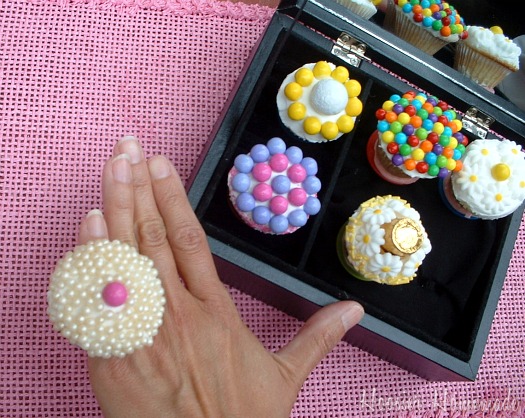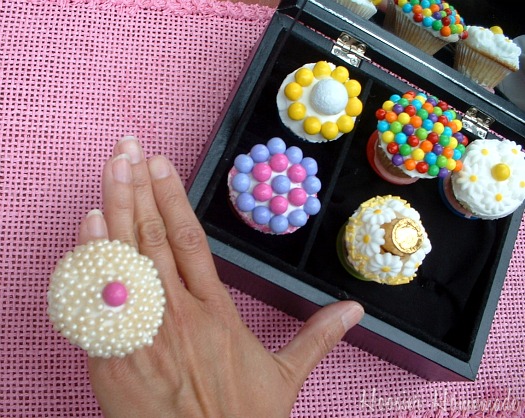 You may also like the Purse Cupcakes…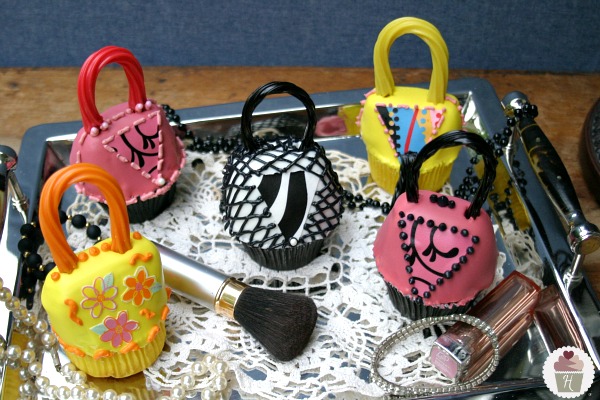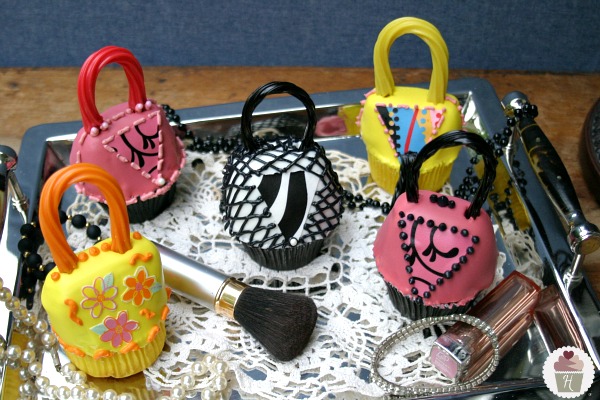 Now for some exciting news…
Duncan Hines has teamed up with the Great American Bake Sale to help America bake and sell 1 million cupcakes to end childhood hunger.
"The Duncan Hines 1 MILLION Cupcake Challenge is an inspirational and fun way for bakers across the country to join together to make a huge difference – one cupcake at a time," said Greg Greene, director of marketing for Duncan Hines. "And as a reward, Duncan Hines is giving bakers who help us put an end to childhood hunger a chance to enter and win the Duncan Hines 1 MILLION Cupcake Challenge Sweepstakes.  We will send five passionate bakers and a guest to Los Angeles where they will see primetime television's most celebrated stars from seats on the Red Carpet of the 63rd Primetime Emmy® Awards."
Consumers can join the Duncan Hines 1 MILLION Cupcake Challenge to help end childhood hunger in three easy steps outlined on the Duncan Hines Cupcake Challenge Website.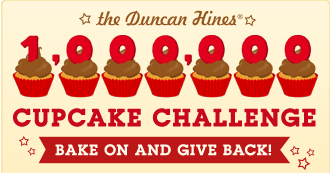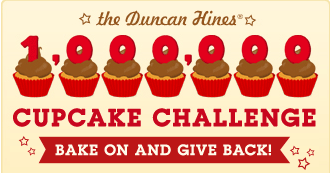 Duncan Hines will help make hosting a Great American Bake Sale easy and delicious. Receive exclusive access to recipes, baking tips and coupons by joining the Duncan Hines Bakers Club. Get baking today and join the Duncan Hines 1 MILLION Cupcake Challenge!
Now it's your turn…show off your cupcake creations! I'd appreciate a link back and be sure to check out the other cupcakes!