Meal Planning 101 ~ Shopping
We are wrapping up the Meal Planning 101 series over at  The Happy Housewife with shopping, sales and stockpiling.
Planning ~ In the first week, we made a list of 40 meals, then we added 5 meals and some sides. Earlier this week I shared my September Menu Plan, if you haven't seen it, please go take a peek. Most of my meals are pretty normal, but it may give you some different ideas. I started planning my menu for the month quite a few years ago. After you get several months done, and especially if your family doesn't really like "new" meals, then you can just recycle the menu plan. I found it easiest to print a calendar and my list of meals and just plug in a meal on the calendar. I also write in any games that we may have so that I can plan a crockpot or quick & easy meal for that night.
Shopping ~ I rarely shop without a list, the only time I do is when I'm just picking up a few things.  There are several printable list that are helpful, A Feathered Nest has one that has the menu and the shopping list, Organizing Junkie offers hers from the Menu Plan Monday series, and MomAdvice has a plan for all three meals.
Now, you have your plan and your list. You are off to the store. But which stores have the best deals?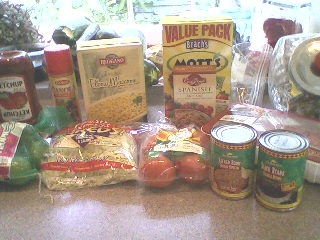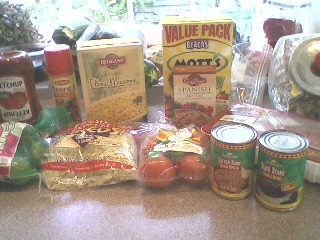 I do 90% of my grocery shopping at Aldi's. I am currently preparing a new page that will have an Aldi's Meal plan, grocery list, prices to compare and recipes. I can't tell you enough, if you have an Aldi's anywhere near you, you need to be checking it out.
I coupon clip also, but have found that even with a coupon, I can still get it at Aldi's cheaper.
I usually save my coupons to get the "real" deals when the items go on sale. I have learned about this great strategy over the last 6 months or so. You simply match the coupon with what is on sale to maximize your savings. Often I get free and next to nothing items.
I also have a Price Book page in the Household Organizer, that way I can do a quick price comparison to the sale ads.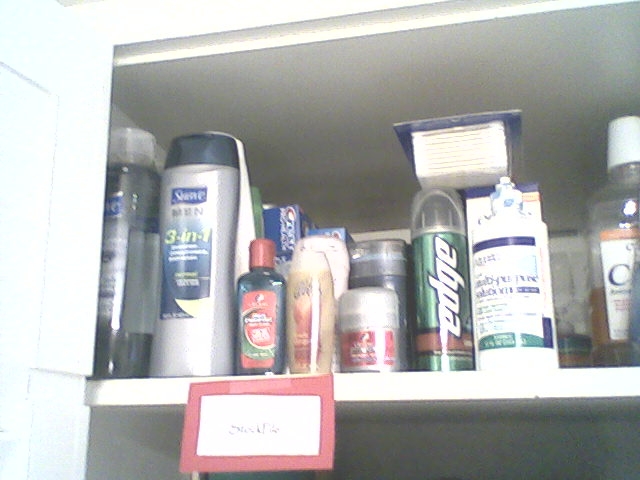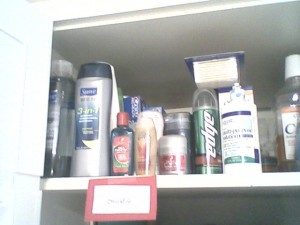 Stockpiling ~ I have only just begun to stockpile, probably in the last 4-6 months. I mostly stockpile our personal care products, shampoo, shaving lotion, etc. When you shop at CVS or Walgreens, you can often get these items for free or next to nothing also.
I do stockpile food when it's on sale. Like recently Kroger had their Mega Event and I got 6 boxes of Hamburger Helper. I'm not a huge fan of it, but for some reason, my boys love it. Like last night, I came home from helping to feed 100 football players (I made 8 loaves of garlic bread as my share) at 6:30p.m., my oldest was at his girlfriends, my middle son had just eaten with the other football players and my husband was at a meeting. So, that only left my youngest and myself to eat. I made him some Hamburger Helper and had leftover Mostacolli myself. So, it does come in handy in a pinch.
For more great ideas on frugal living, saving and stockpiling , please visit:
~Meal Planning 101 hosted by The Happy Housewife