Marshmallow Christmas Tree Pops: Holiday Inspiration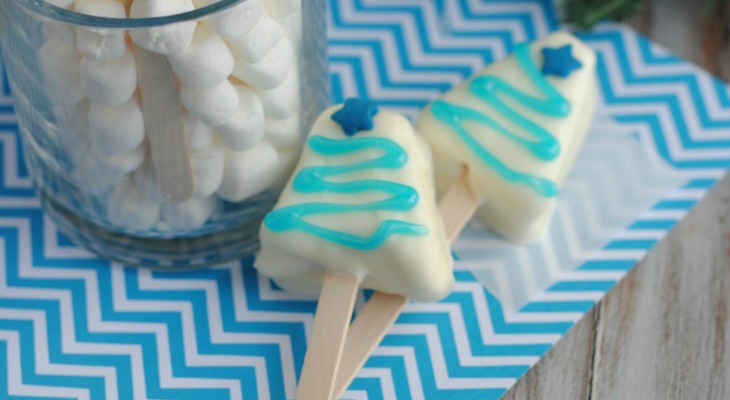 If there is one thing in this whole world that brings me to my knees food wise, it would be marshmallows. I love the taste and I also love how versatile they are. You can use them for cooking and crafts. I can't wait to show you what's next up for Holiday Inspiration. These Marshmallow Christmas Tree Pops are great in so many ways and I think we'll both agree that you'll love them.
100 Days of Homemade Holiday Inspiration continues with Day 70! Each day we are inspiring you with  recipes, decorating ideas, crafts, homemade gift ideas and much more!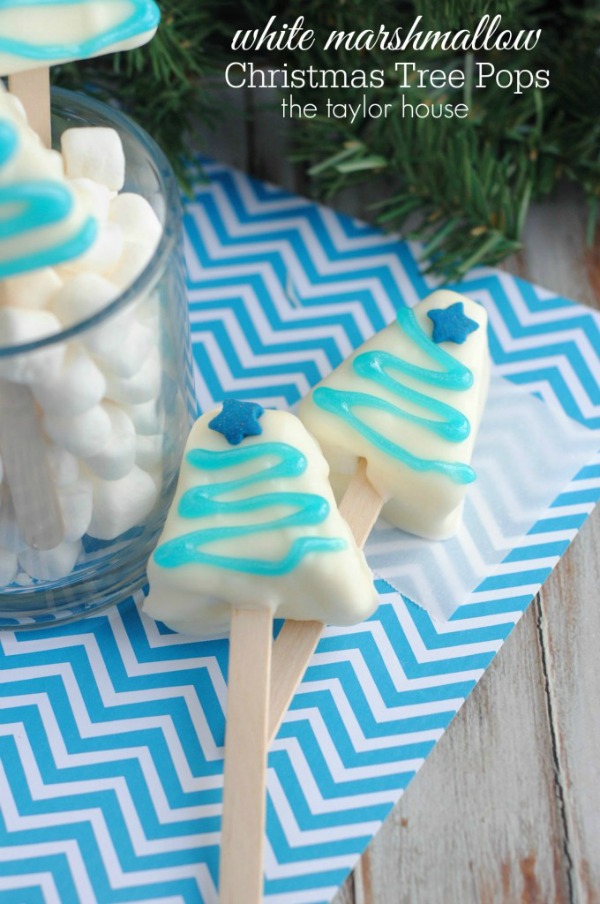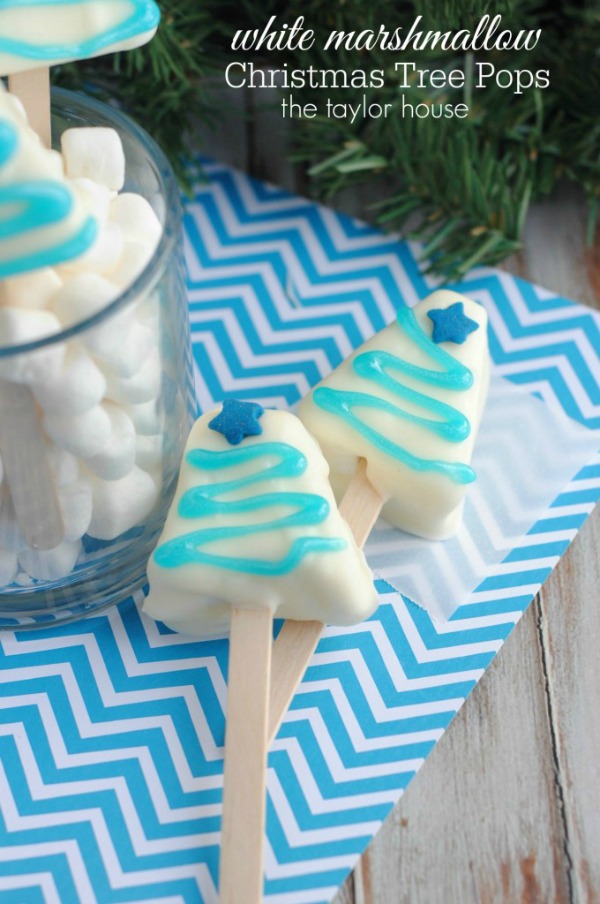 The large square marshmallows this recipe uses are brilliant. Most stores carry them, so you should have no problem finding them. I'm also sure this would be an ideal recipe or craft to do with the whole family. It's inexpensive, fun, and doesn't require too many steps. If you're looking for a simple, yet creative way to bring the family together this holiday season, then these White Marshmallow Christmas Tree Pops are for you!
Find this White Marshmallow Christmas Tree Pops from The Taylor House by clicking the link below…
Sign up to receive a daily email full of Holiday Inspiration