Recycled Carton Gingerbread House: Holiday Inspiration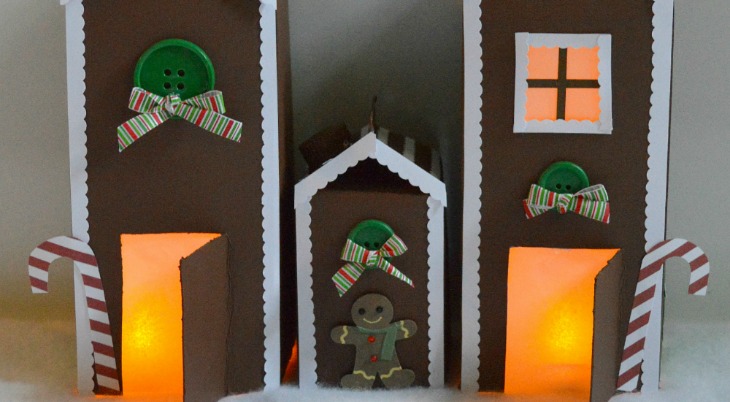 I am always looking for fun things to do with our recycled products. I feel horrible just throwing it in the trash, so if I can find a way to reuse it, I'm all in. This Recycled Carton Gingerbread House will get you excited about recycling and the holidays. While this project won't allow you to eat anything yummy, your gingerbread house will still look awesome.
100 Days of Homemade Holiday Inspiration continues with Day 69! Each day we are inspiring you with  recipes, decorating ideas, crafts, homemade gift ideas and much more!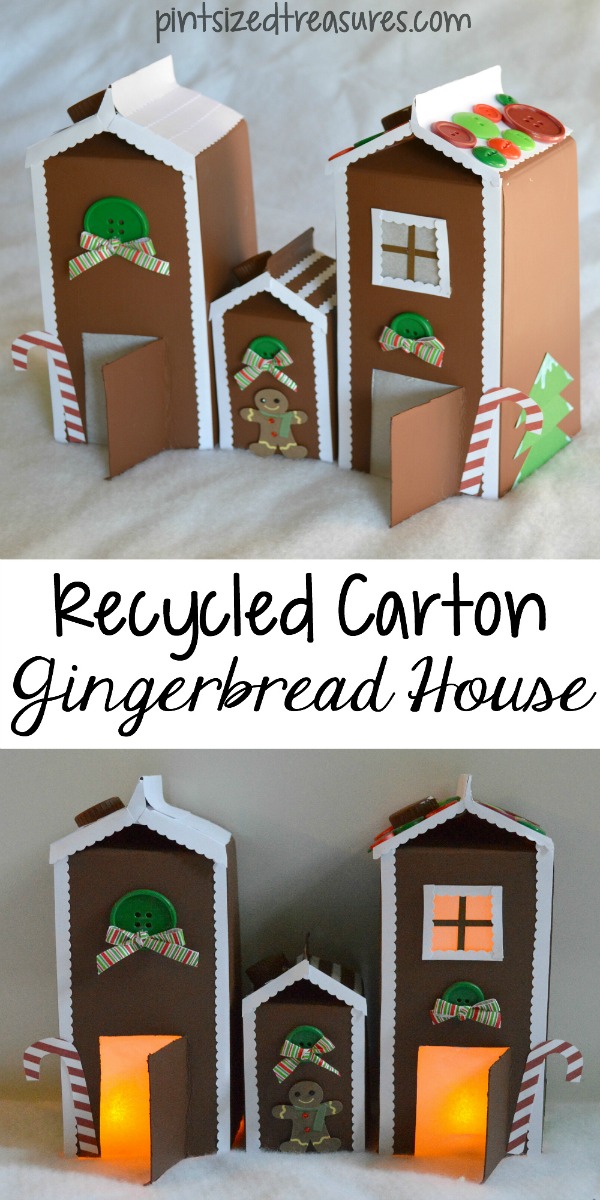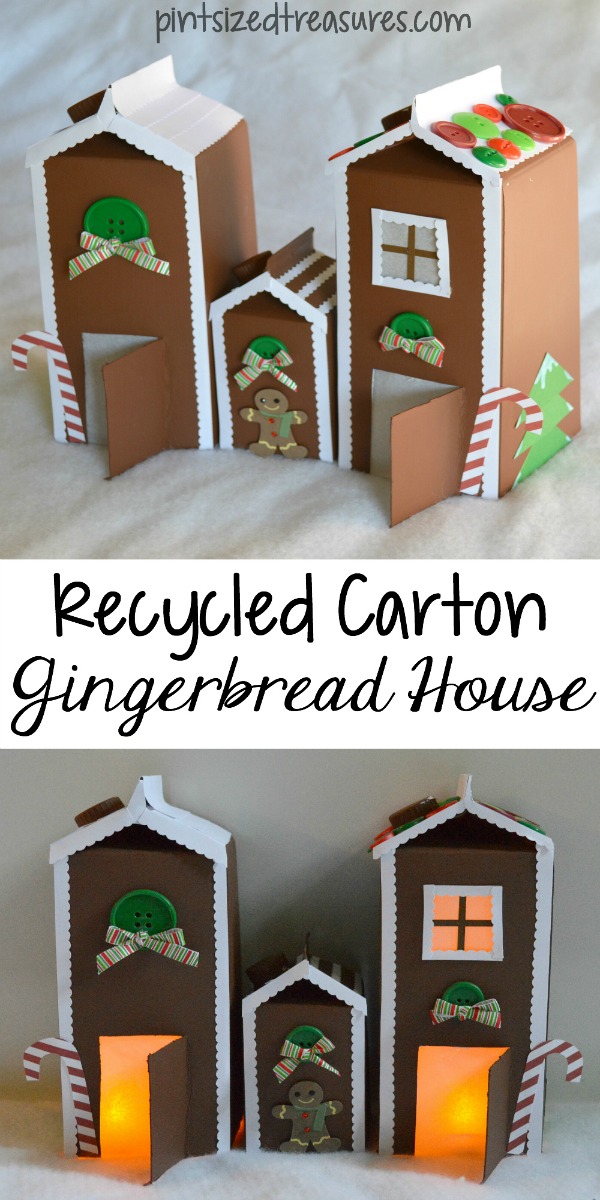 Honestly, I love the idea of this Recycled Carton Gingerbread House because there are some people who are allergic to traditional ingredients in a gingerbread house. Anyone can build this Recycled Carton Gingerbread House and enjoy it. There's also so much creativity involved in making this. I can't wait to do this and get creative in building my own gingerbread house out of recycled materials. The materials used in this gingerbread house are probably in your home already. What a great way to start the holiday crafting and décor season.
Find this Recycled Carton Gingerbread House from Pint Sized Treasures by clicking the link below…
Sign up to receive a daily email full of Holiday Inspiration