Man Cave: Garage Slob Comes Clean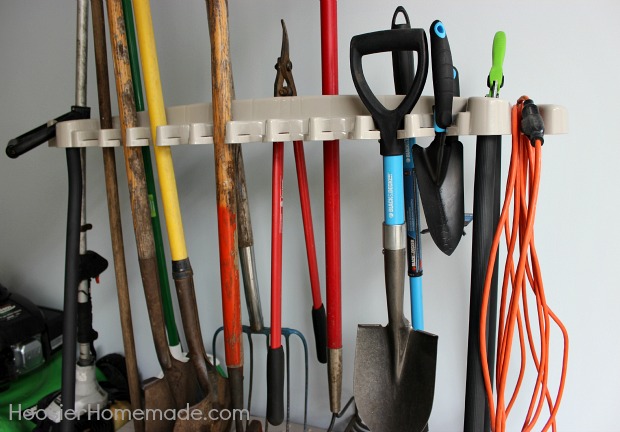 Do you have a Garage Slob in your home? I do! And it's time for him to come clean!
With Father's Day coming up, I decided it would be a great time to work with the boys and get the garage organized and fixed up a bit in preparation for turning it into a Man Cave.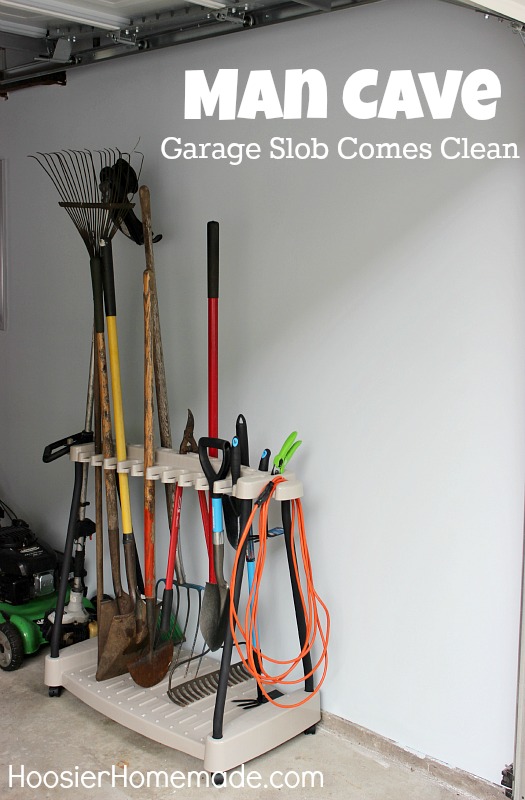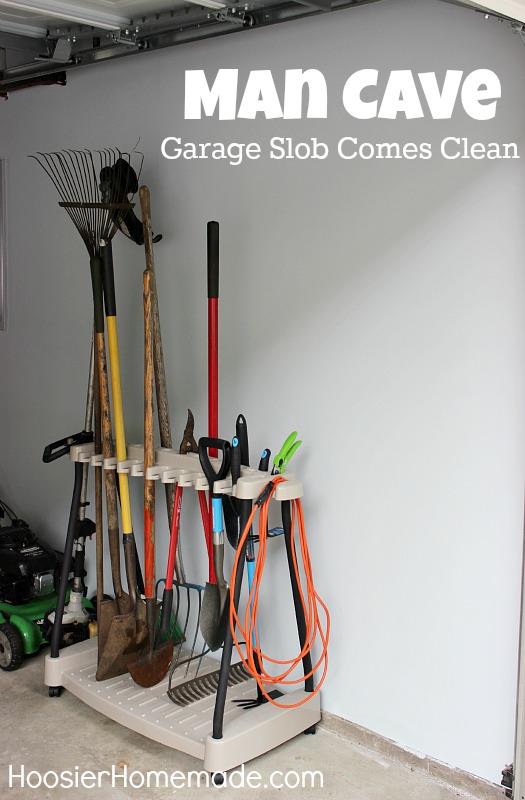 Let me give you a little peak into this Garage Slob's domain…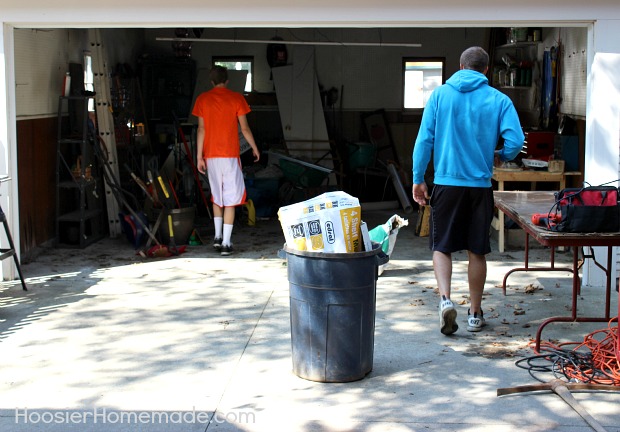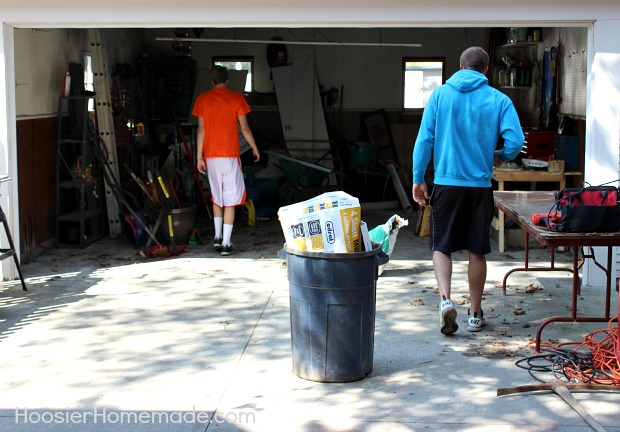 Oh yes…not pretty, I know! So I rounded up some helpers and we went straight to work.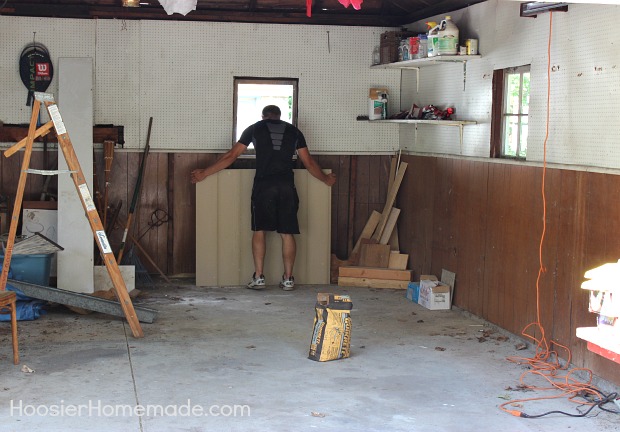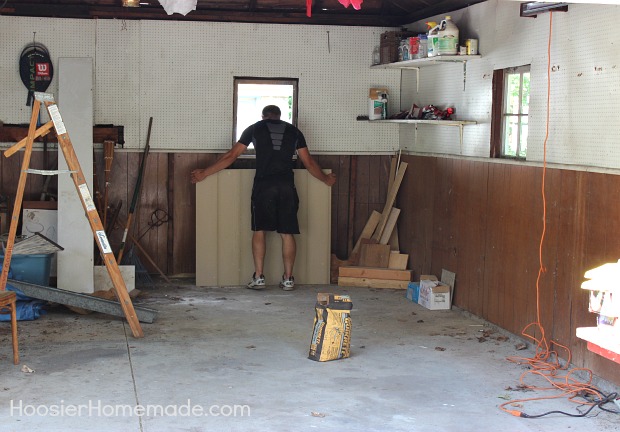 There was lots to clear out before we could begin the job of painting and organizing. So like most projects around here, once we get started, we end up making it a huge project, but in the end it turns out amazing. We had purchased paint for the walls, and the peg board, but when we took a close look at them after everything was cleared away, we decided it could really use some new dry wall.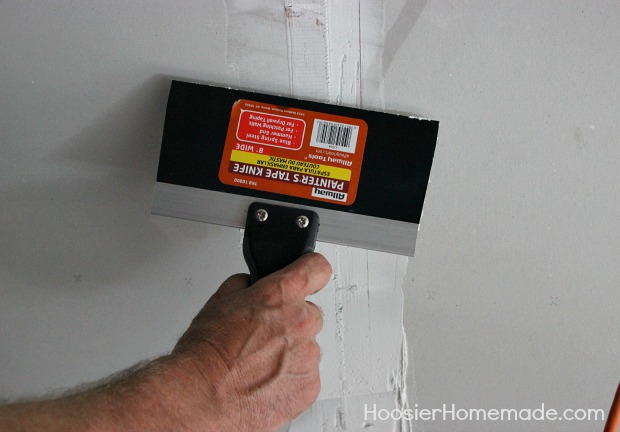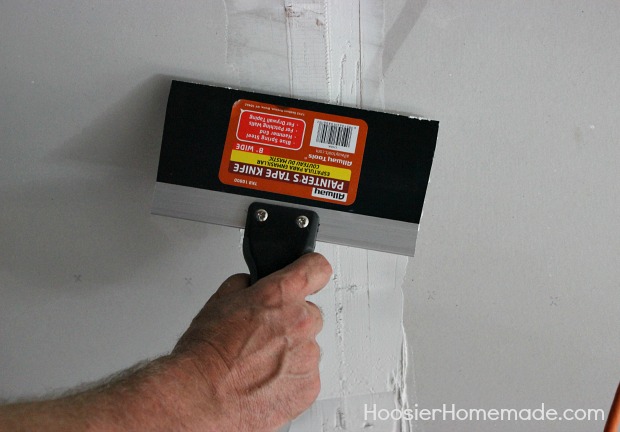 And well…dry wall isn't something that the boys or I had experience with, so we brought Doug on board to help. After all, it will be his Man Cave so he probably should have some say into how it turns out. Doug used his Allway Taping Knife he purchased at Walmart to apply the ProForm All Purpose joint Compound over the Duck Brand Drywall Joint Tape. Did you know they have a nice selection of DIY tools and supplies to get the job done!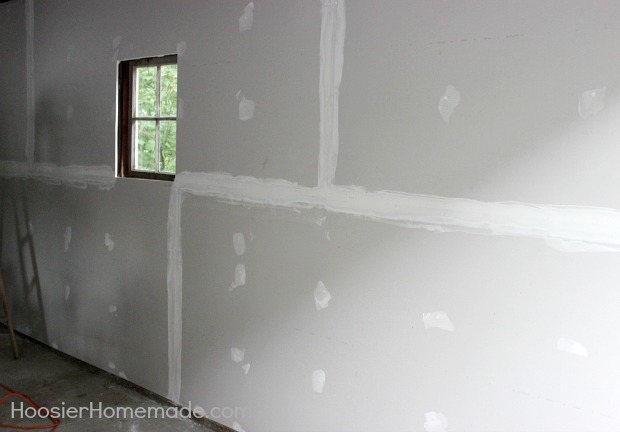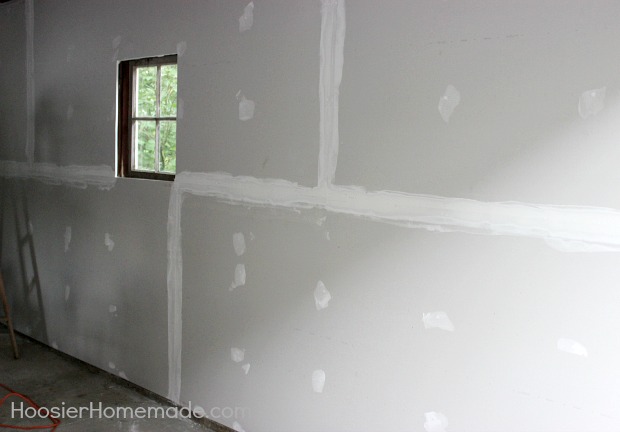 The whole wall was taped and mudded twice, with drying time in between. The experienced diy-ers out there will probably notice that instead of hanging the drywall vertically like you normally would, Doug hung the drywall horizontally.
When you're dealing with remodeling an old building you can run into the problem we had, 21″ and 24″ centered studs, which makes hanging the drywall a real pain. Luckily Doug spent some time working with my father before he passed away and one of the things he learned was when you come across this problem there are two possible solutions. Add in new studs every 16 inches or hang the drywall sheets horizontally. Just realize the vertical joints are going to be more difficult to get smooth. (Maybe I can get him to share how he does this)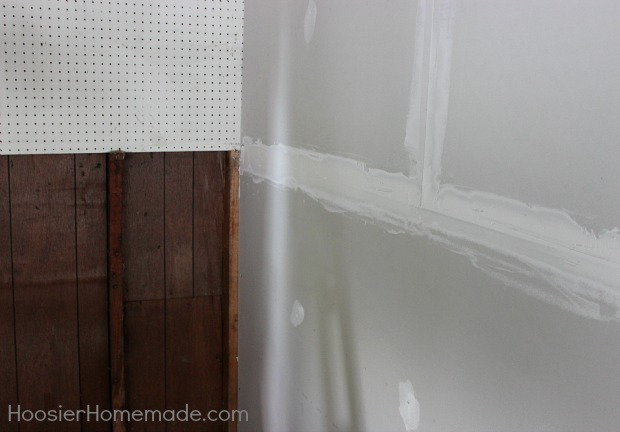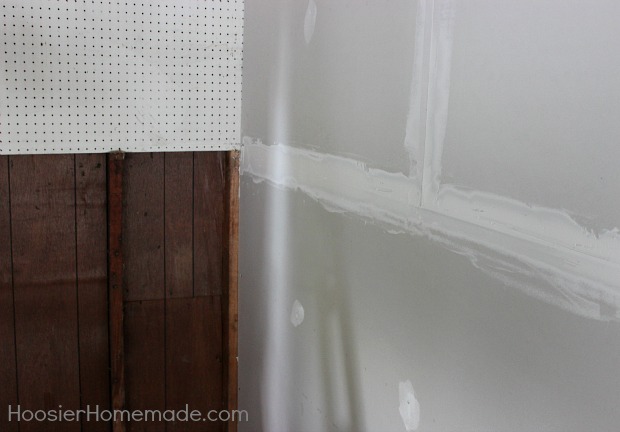 This photo shows you the before wall on the left, which will soon be covered as well.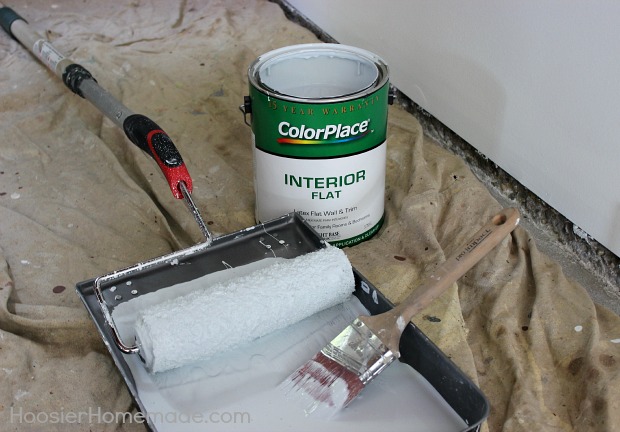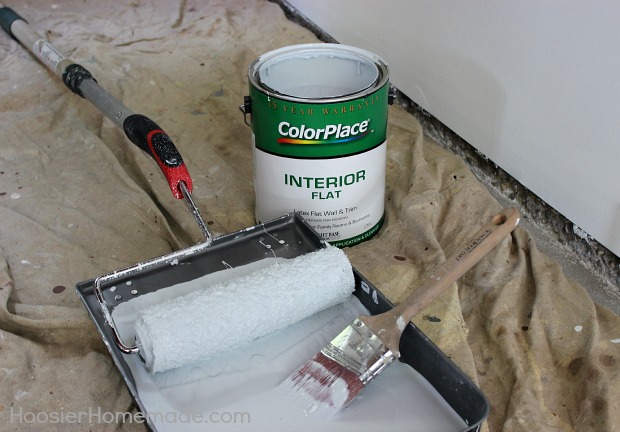 Now it was time to start painting. We bought just everyday paint at Walmart, nothing fancy since it was going in the garage. It was less than $10 per gallon but Color Place Interior Paint still has a 15 year warranty. And let's face it the walls are going to get dirty and marked up so we'll probably be painting again long before the warranty expires.We used only one gallon to cover an 8′ by 20′ wall.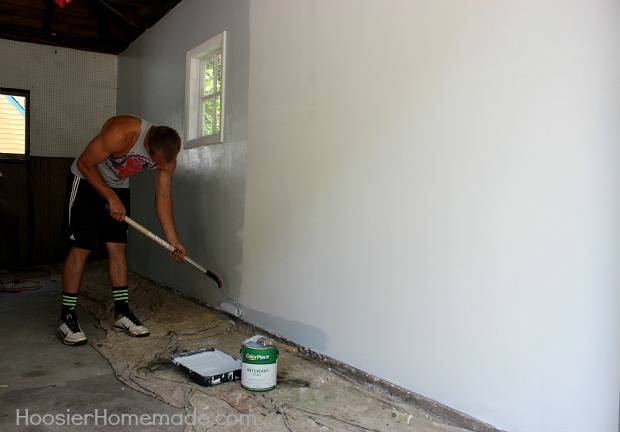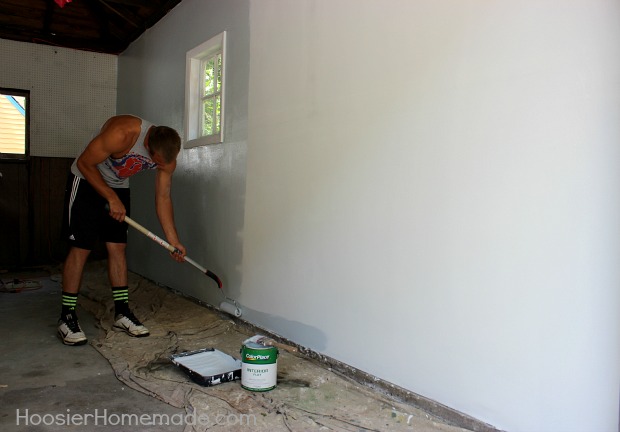 Time for the boys to start helping again, the paint was rolled on…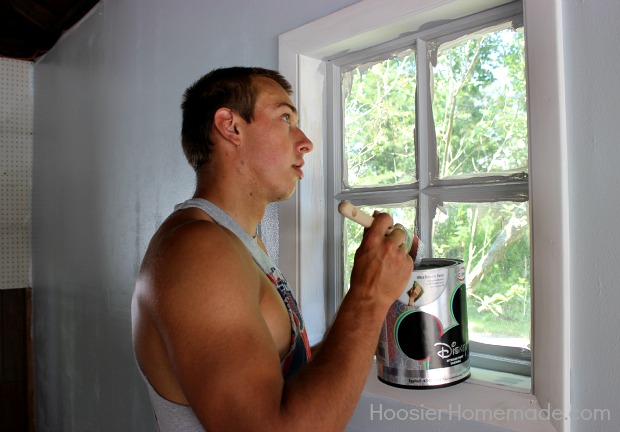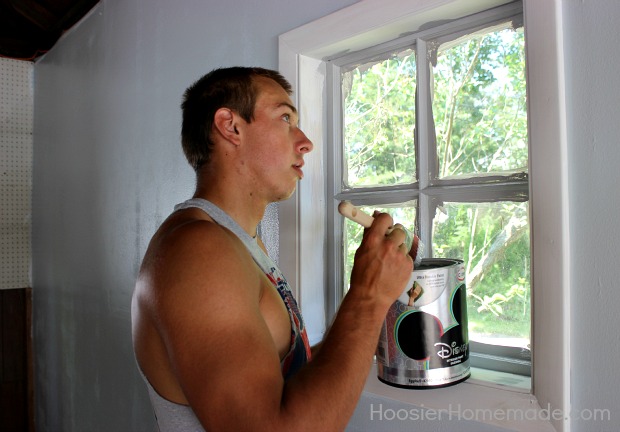 And the window frame that Doug trimmed with some molding from the local molding outlet, was painted with leftover Disney paint from when we painted our son's bedroom a couple months ago.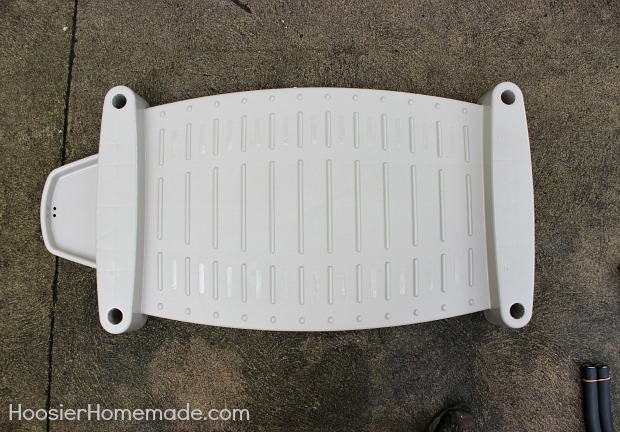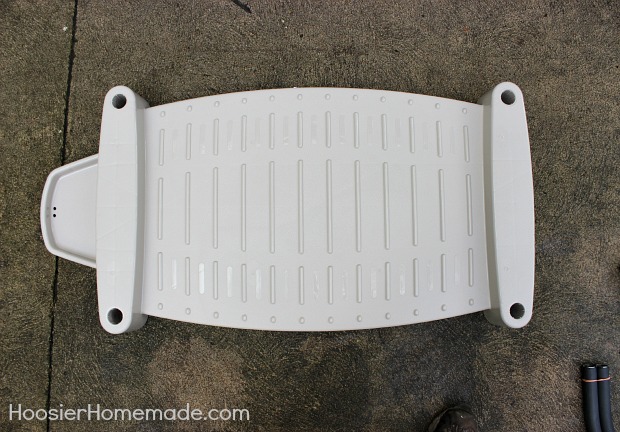 While the paint was drying, we put together the Garden Tool Organizer. Let me tell you my friends, this is a great product!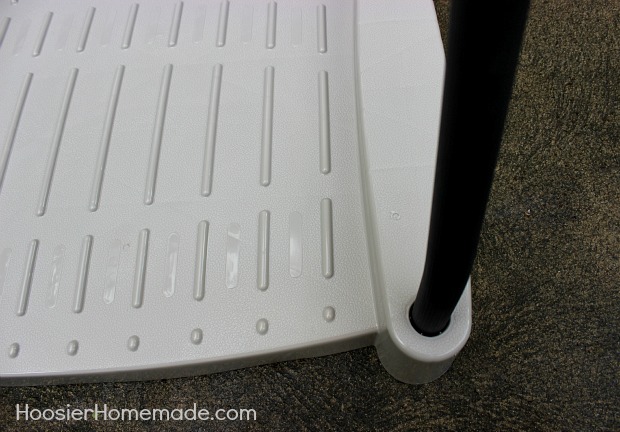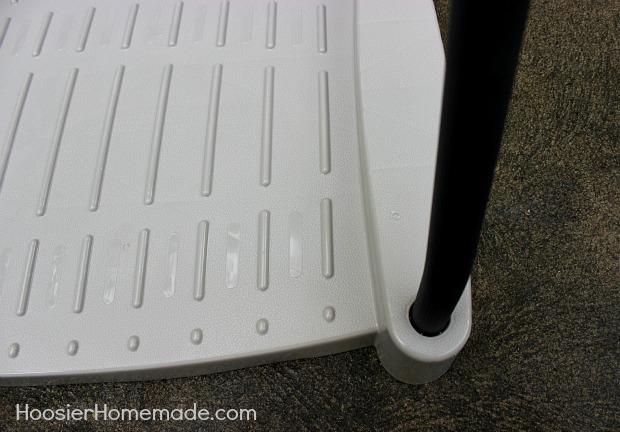 It went together in snap, in fact it took longer to get everything out of the package and read the directions than it did to put it together. I'm guessing that there's a reason the yellow sticker is here.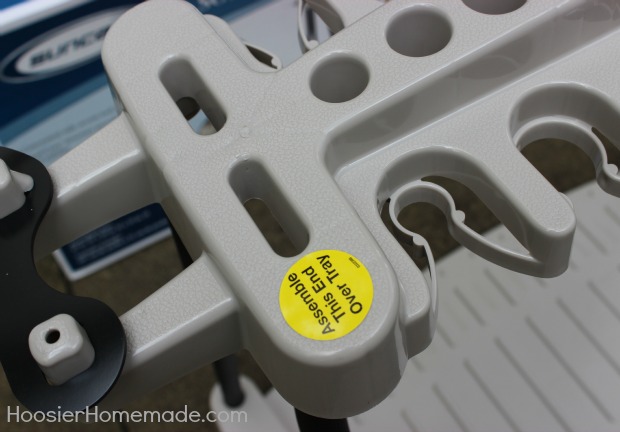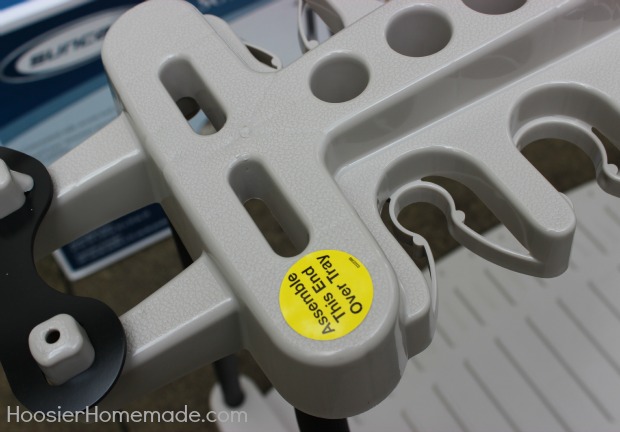 The top holds all of the tools nicely and it doesn't feel like they are overcrowded. All your gardening tools fit, long handled, short handle, there's even a spot to store your weed wacker.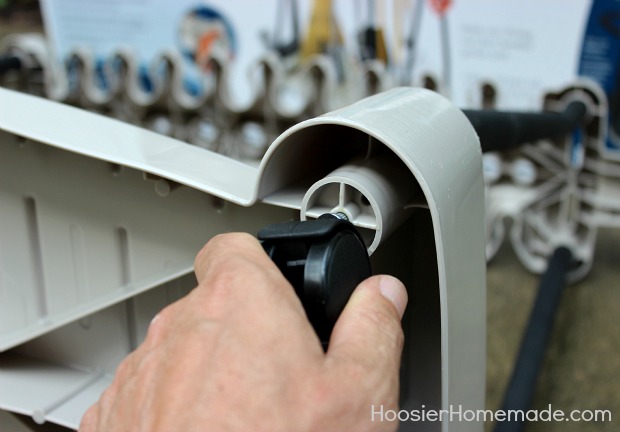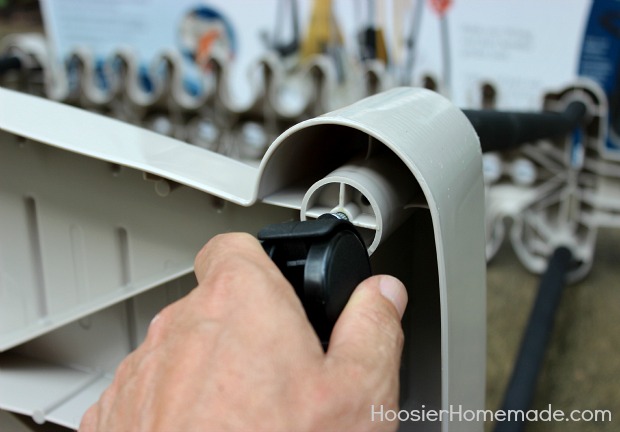 And the wheels are a genius idea! Doug used to have one of those Garden Tool Organizers that fit into the corner, it was difficult to move around and even get the tools out when you needed something.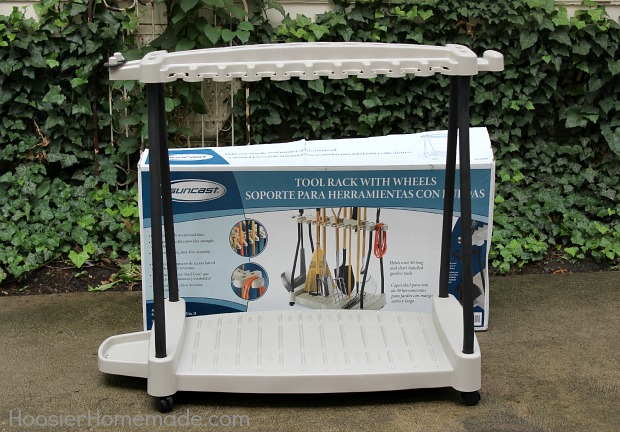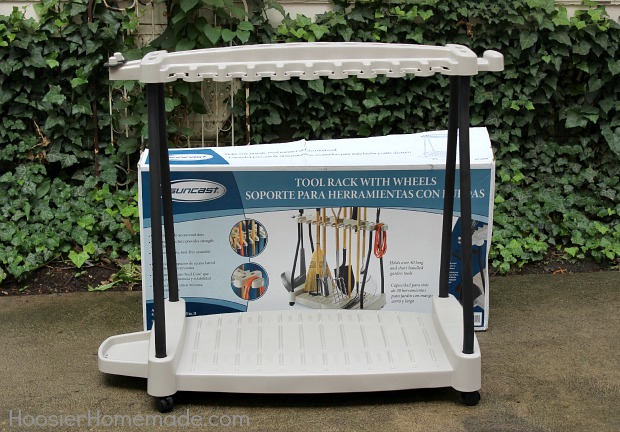 In about 5 minutes the Tool Rack was together and ready to organize the tools.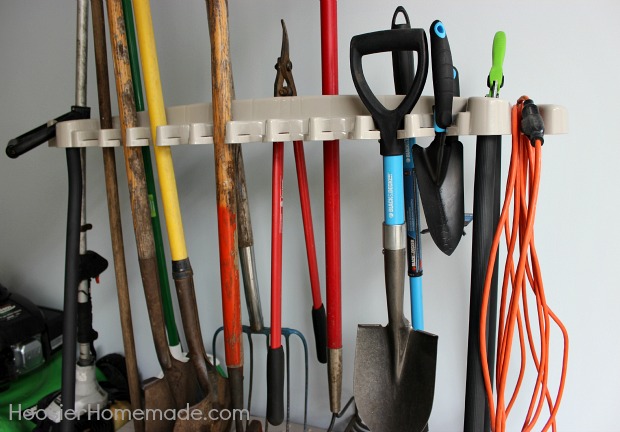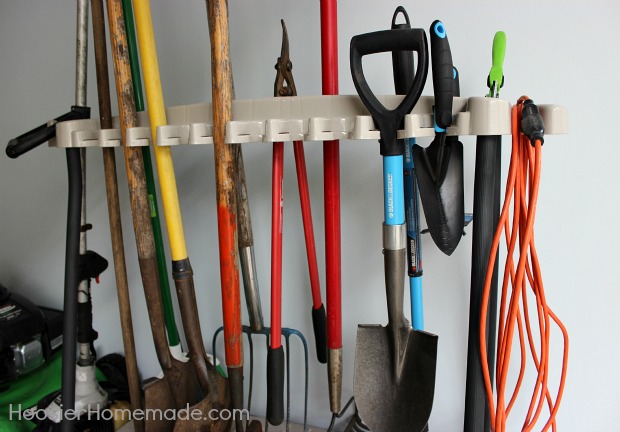 Organization makes my heart sing…how about you?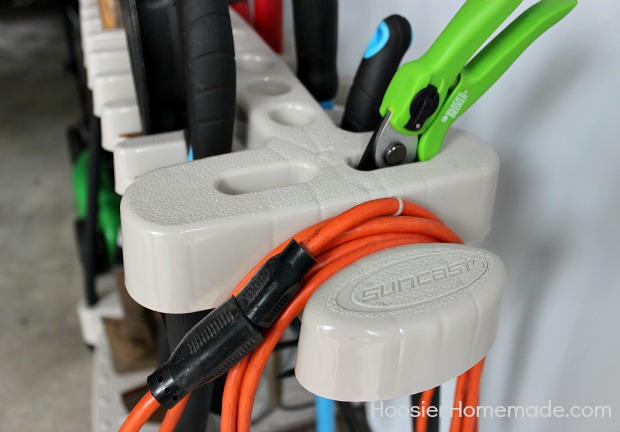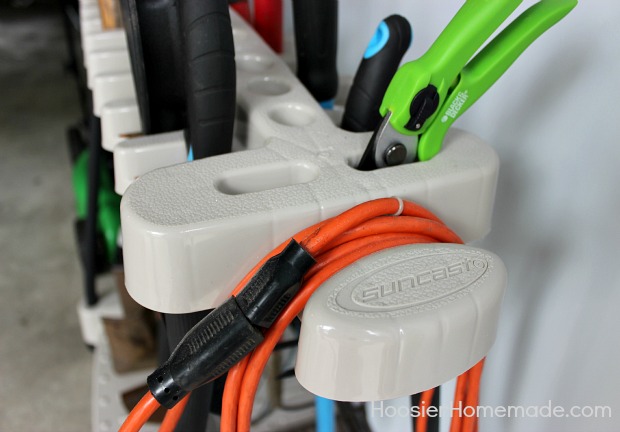 There was even room for the Small Garden Tools and an extension cord.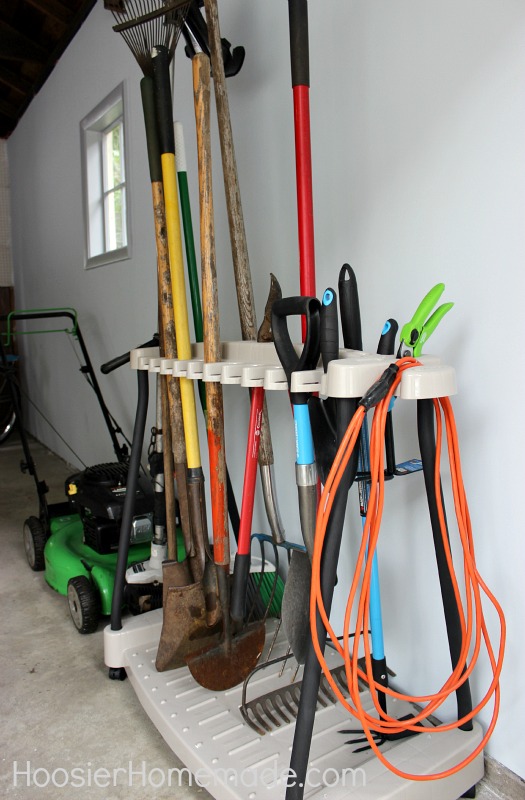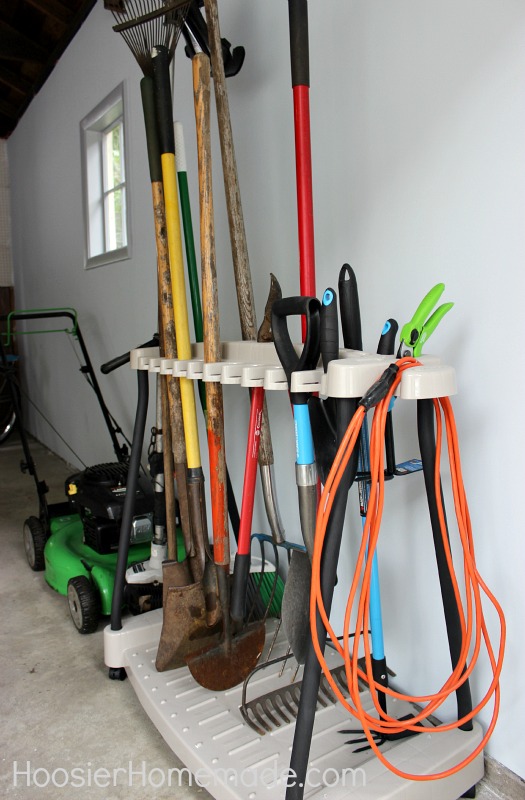 I think it all turned out fabulous and Doug couldn't be more happy! Now…onto the rest of the garage! I have turned my Garage Slob into a Garage Organizer and he is ready to tackle the rest. It will be so beautiful and organized when we are done, I might even get a corner to turn into a studio for shooting photos. Wouldn't that be fun?