Krylon Spraydown: Spruce Up Your Space
Earlier this month, I told you about my trip to Ohio where I helped to transform some outdated furniture and make a boring screened in porch look fabulous. Well, the time has come for the big reveal of the porch, and I couldn't be more excited to share it with you. You also have a chance to win great Krylon products, so be sure to vote for #teamMamboPink!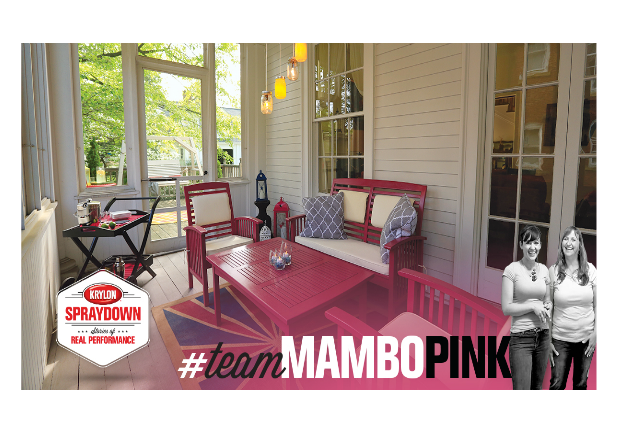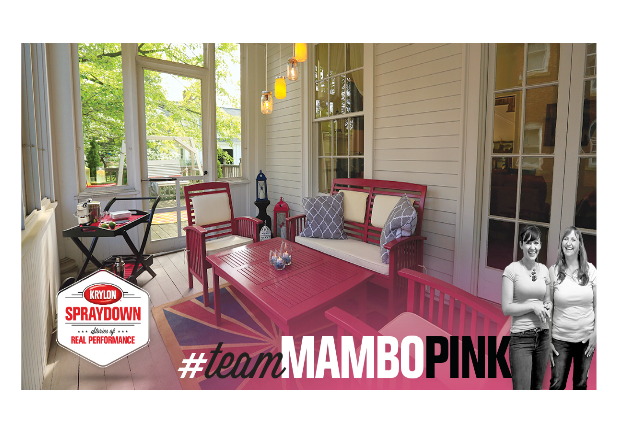 Theresa from My Fix It Up Life and I teamed up to turn a boring screened in porch into a fun and vibrant space. We were given $100 to spend at a local Garage Sale and given a challenge to create an Outdoor Space. We used fun colors of Krylon ColorMaster, like Mambo Pink and Raspberry Gloss, to bring this space to life. Check it out…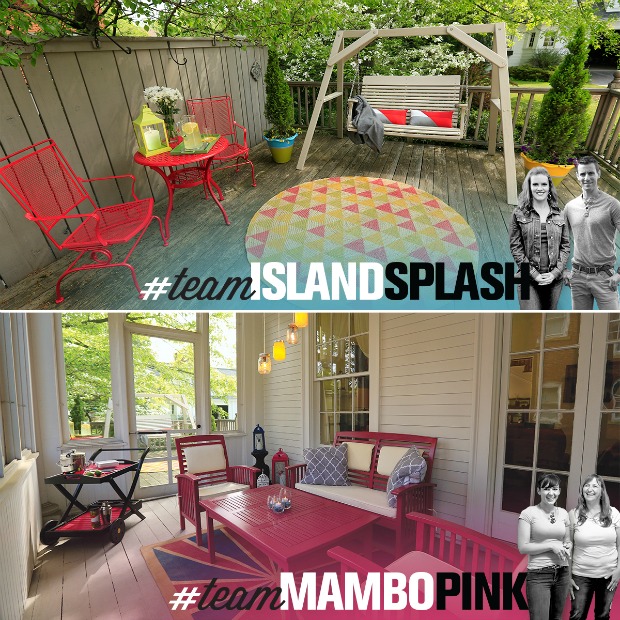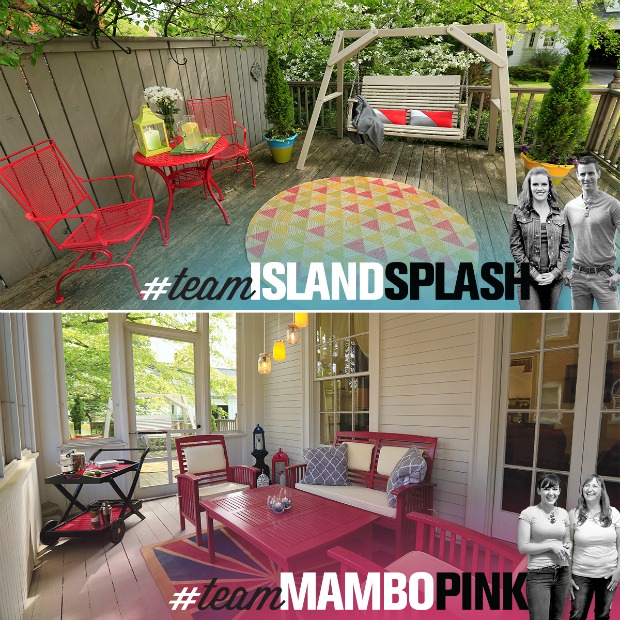 I think both spaces turned out fabulous! I'm on the hunt now to find a beverage cart to add some new life to for my own home. But my favorite is the Mason Jar Light Fixture, so cool! You can download all the instructions for these projects and give your space a whole new look!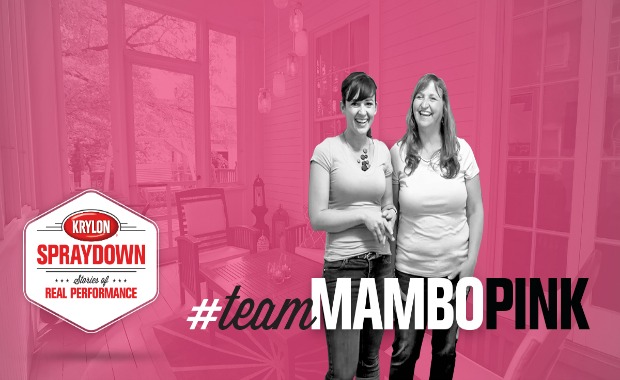 Now it's time for YOU to Vote and WIN! There are 2 ways to vote!


1.  Head on over to the Krylon Facebook Page, each day you can vote for a chance to win Krylon Products. Be sure to use #teamMamboPink
2.  Tweet by clicking on the picture below. #teamMamboPink
Note: Winners are only chosen on the Krylon Facebook Page