Krylon has done it again! This time they are inspiring you with webisodes of the Krylon Spraydown. So grab those projects you have been meaning to get done and let's get creating! Your Outdoor Space on a Budget awaits you! The whole concept of the Krylon Spraydown is to inspire you to take something you have on hand, give it a whole new look with a coat of Krylon ColorMaster- while saving you money and having fun.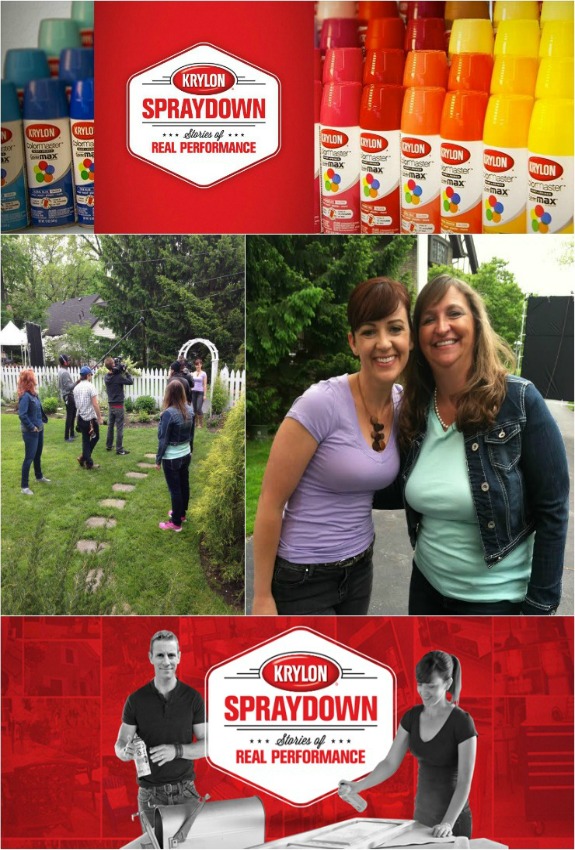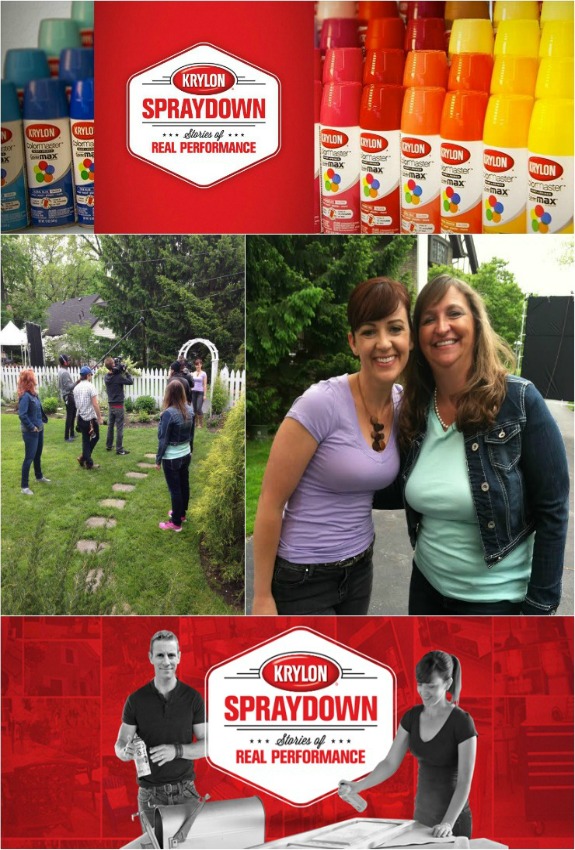 Recently I teamed up with TV stars, Theresa and Mark from My Fix It Up Life and we put Krylon ColorMaster to the test. We were given $100 to spend at a local Garage Sale and given a challenge to create an Outdoor Space. Mark teamed up with Beckie from Infarrantly Creative and Theresa and I teamed up – together we went head-to-head to come up with the best Outdoor Space. We will share all of the projects in an upcoming webisode (online video episode).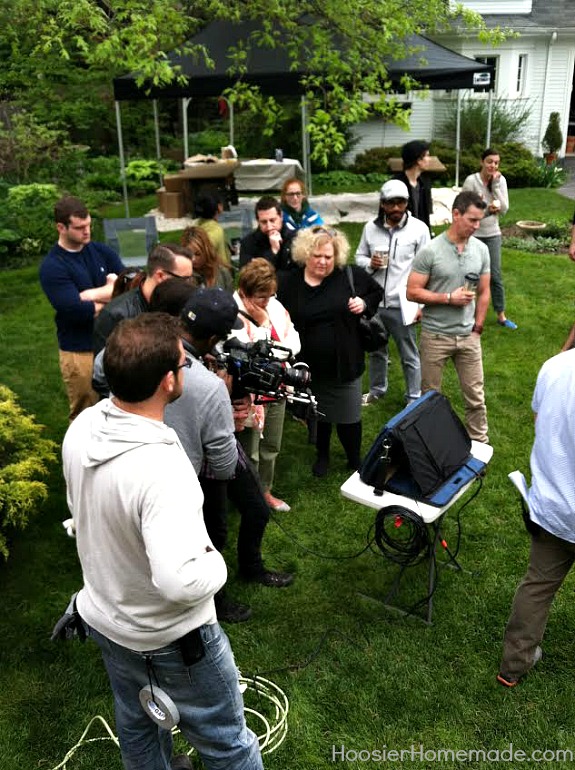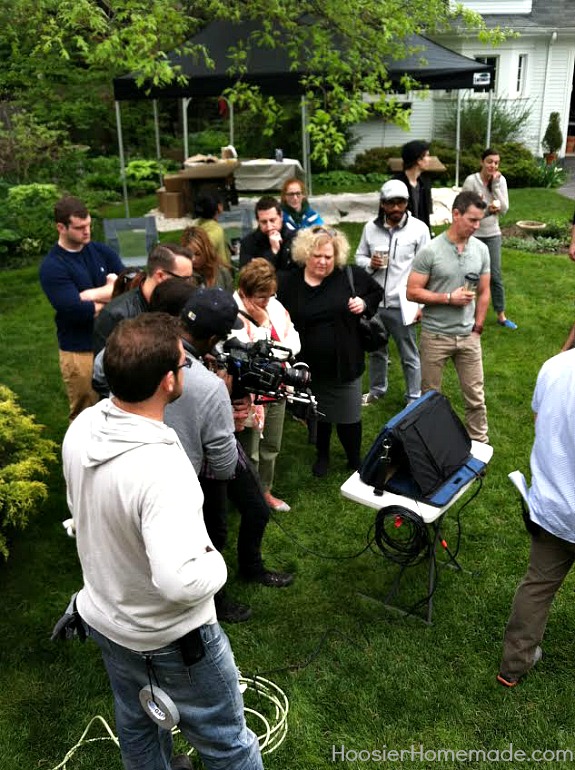 We had a fun filled day filming with a large staff of helpers that ran the cameras, sound and even those that provided lunch and dinner. This picture is a cool way for you to see the behind-the-scenes. The monitor on the table is showing the folks from Krylon the video that was just shot.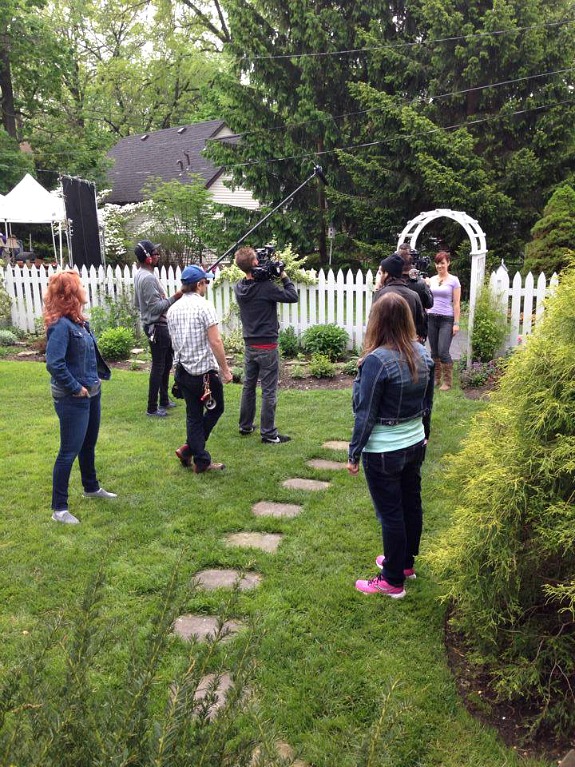 And here's another fun shot. I'm on the right with the green shirt and pink shoes, it was really chilly there in the morning, rain had come through and cooled everything down in Cleveland. The home and garden where we were working was simply gorgeous.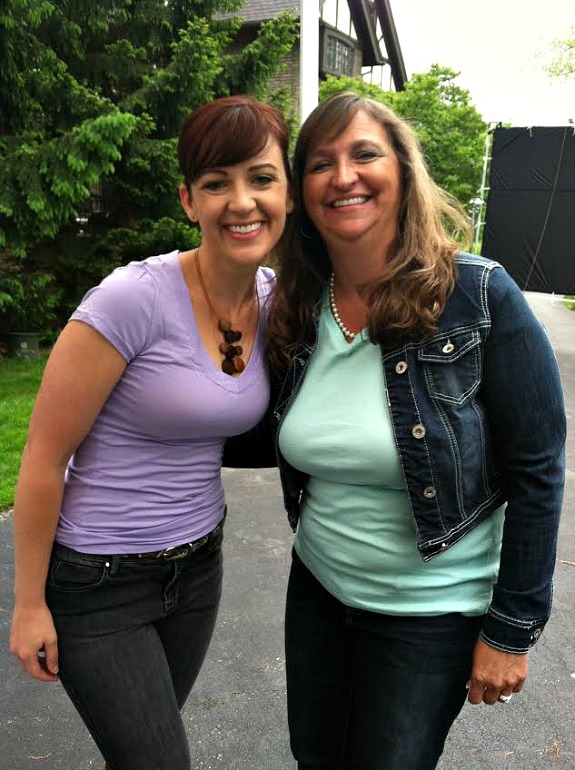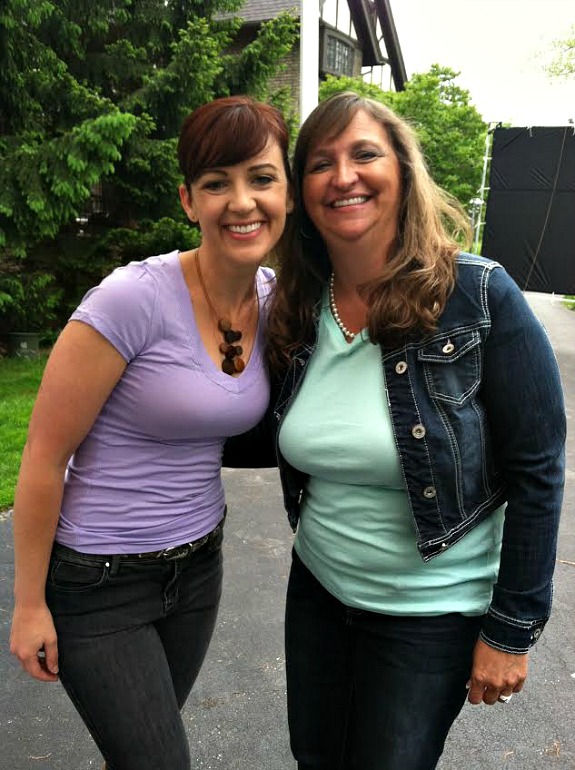 Theresa and I made a great team as we updated our Garage Sale finds with Krylon ColorMaster.  You can see the first webisode over on the Krylon Facebook page, and when our video is ready, I will be sure to share it.
In the meantime, here are a few of the projects that we have used Krylon ColorMaster on, honestly my friends – I love this product. One of the best features is that the paint dries in 10 minutes, so that if you need to add another coat (which we usually don't) then you can get your projects done in a hurry. Oh and the EZ Touch Dial prevents you from getting "claw finger" – you know, when you have been spraying and your finger kind of stays in one spot.