Among many things, I collect cookie cutters. Last week I helped a friend get ready for a Garage Sale, and she gave me some really cool cookie cutters. Some of them were antique, which I really love. I display them in an old pie tin.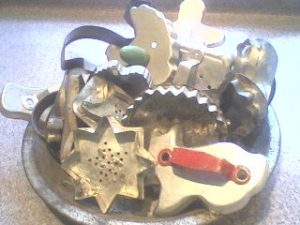 I put the red cookie cutters in a glass jar.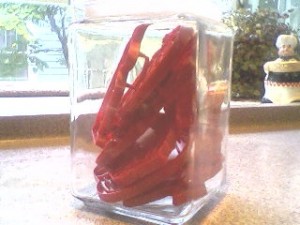 And display them like this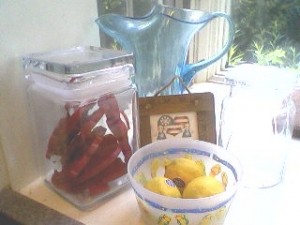 I also have a large basket full of cutters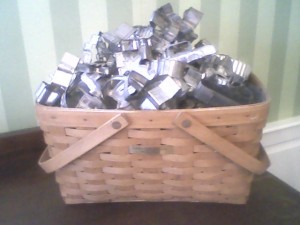 I don't get a chance to use my cookie cutters as much as I would like to, but they make great decoration too.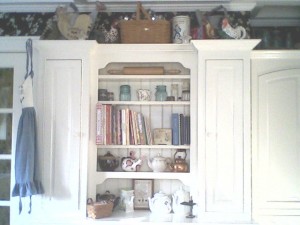 For more great ideas, please visit:
~Things I Love Thursday hosted by The Diaper Diaries