Our son, Casey, turned 12, at the end of June. When I saw the  Father's Day gift bottles that Amy over at MomAdvice made for her Notebook Experiment, I knew he would love some like it.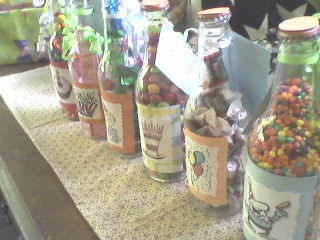 My middle son, Nick and his girlfriend helped me with them. We started with a 6 pack of Orange Crush bottles.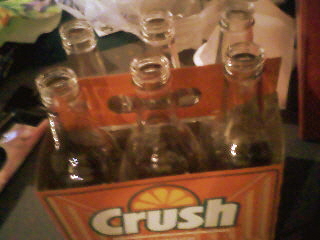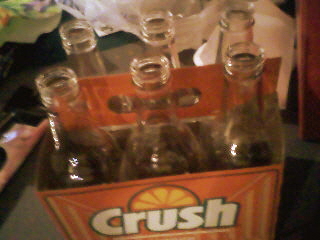 Wrapped the box with birthday wrapping paper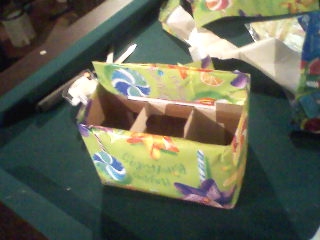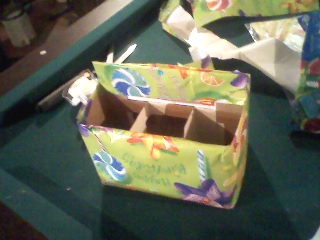 I printed some clip art birthday designs like this one, and the kids glued them onto a piece of scrapbook paper and then glued them onto the bottle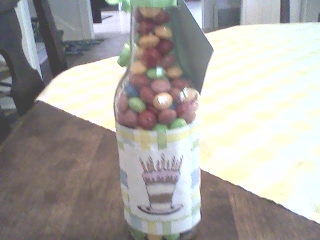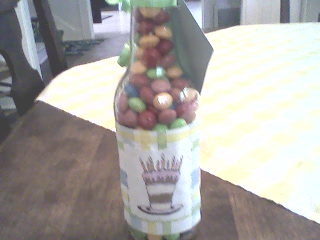 We filled each bottle with some of Casey's favorite candy and gum.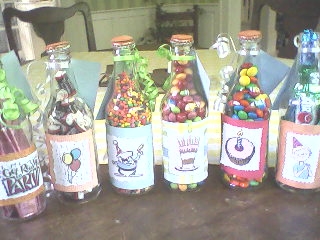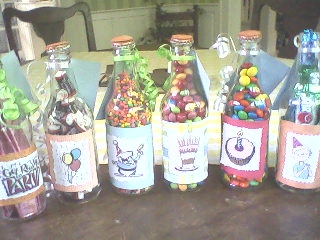 Then tied a coupon with a curling ribbon to each bottle. Some of them had a trip to the beach, video store, dinner out etc.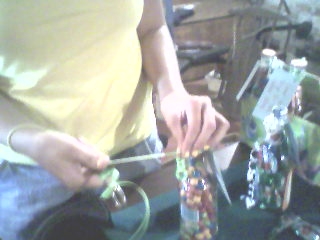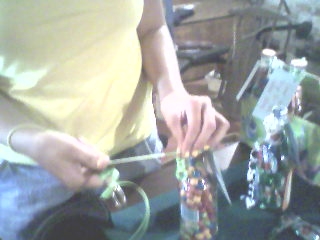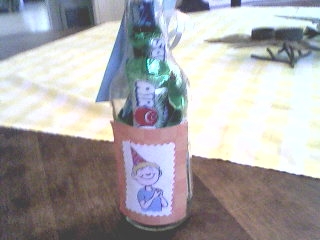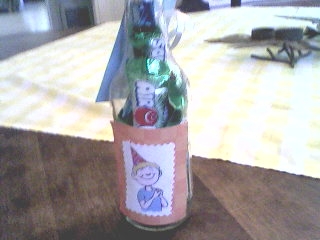 We put Air Heads in this bottle, we had to fold them a bit to make them fit. We also had to do the same for the gum. But, they turned out fine.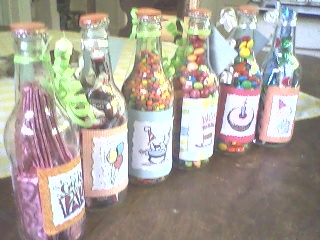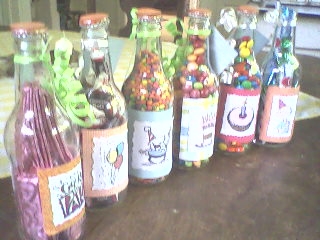 This is by far the best birthday present I have given in a long time.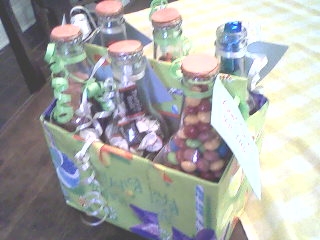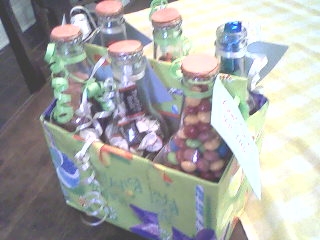 For more great blog carnivals, please visit:
~Frugal Friday hosted by Life As Mom