Are you looking to decorate your house and make it look fabulous for the holidays? I am head over heels with this Outside Joy Wreath. The holidays are supposed to bring nothing but joy, so why not have a huge reminder right outside your home on the front porch?  I can definitely see myself making this in the years to come. I love that it's something I can reuse every year too.
100 Days of Homemade Holiday Inspiration continues with Day 81! Each day we are inspiring you with  recipes, decorating ideas, crafts, homemade gift ideas and much more!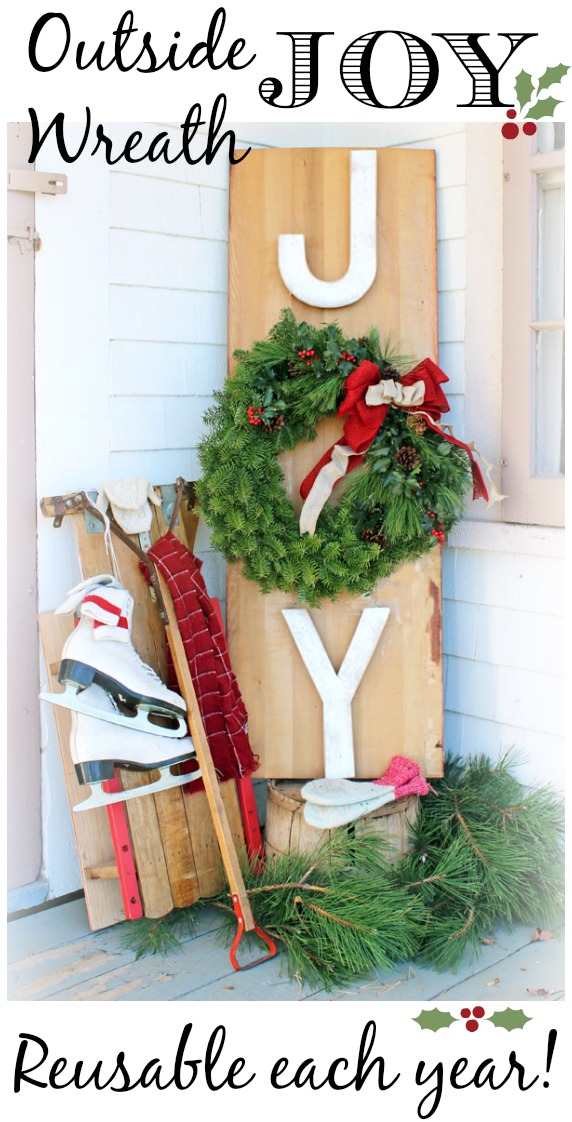 If you head on over to where this wreath is featured, you will also see several other fabulous wreaths. Growing up, we always had a DIY wreath on our front door. My mom always did a great job and I'm certain I want to pass on that tradition. Just look at these beautiful wreaths and tell me you don't want to make one of them. Wreaths are a simple way to decorate your home and spread holiday joy without paying an arm and a leg for décor.
Find this JOY Outdoor Wreath Sign from Fynes Designs by clicking the link below…
Sign up to receive a daily email full of Holiday Inspiration