If there's any candy that reminds me of the holiday season, after candy canes of course, it would be gumdrops. I can remember bowls full of them around my grandparents house. I would walk by them and grab a couple as I passed. Red was always my favorite (still is today) and I always hoped to get a bag of just red gumdrops. Thanks to this homemade gumdrops recipe, I could make myself a large batch of red gumdrops. Or I could create this same memory for my own children with a healthier version at home!
100 Days of Homemade Holiday Inspiration continues with Day 92! Each day we are inspiring you with  recipes, decorating ideas, crafts, homemade gift ideas and much more!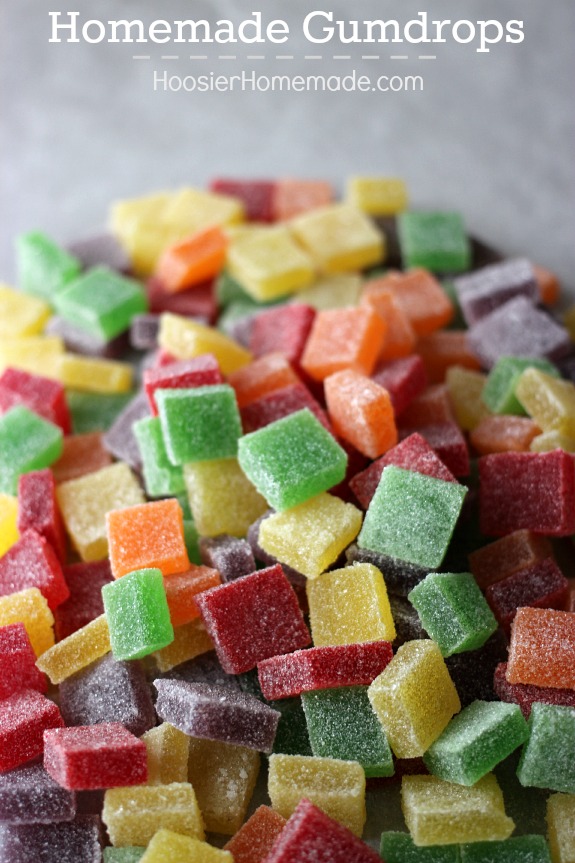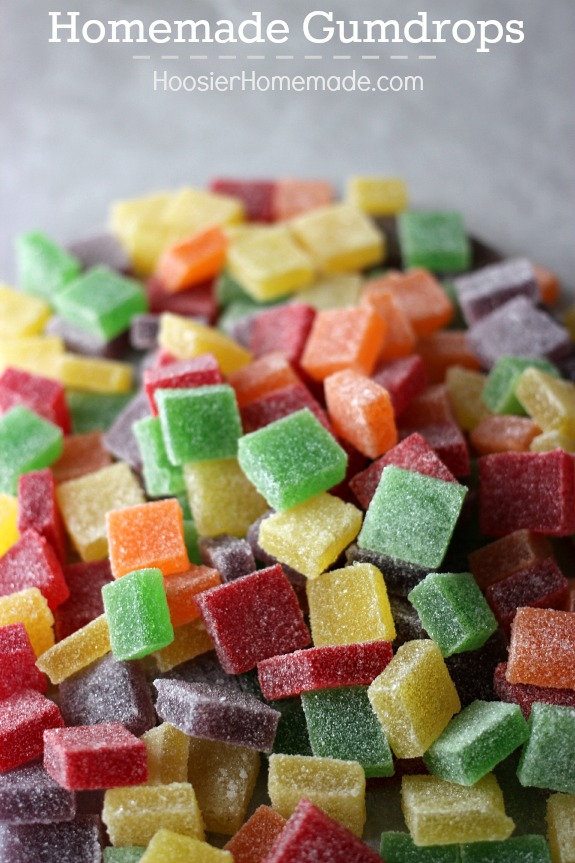 Gumdrops are so yummy! I think these would be great as a gift to give, maybe as a decorative ornament like other homemade ornaments we've featured before. No matter what you do with them, they are going to be a sweet addition to your holiday!
Find the Homemade Gumdrops Recipe by clicking the link below…