Christmas Yard Decorations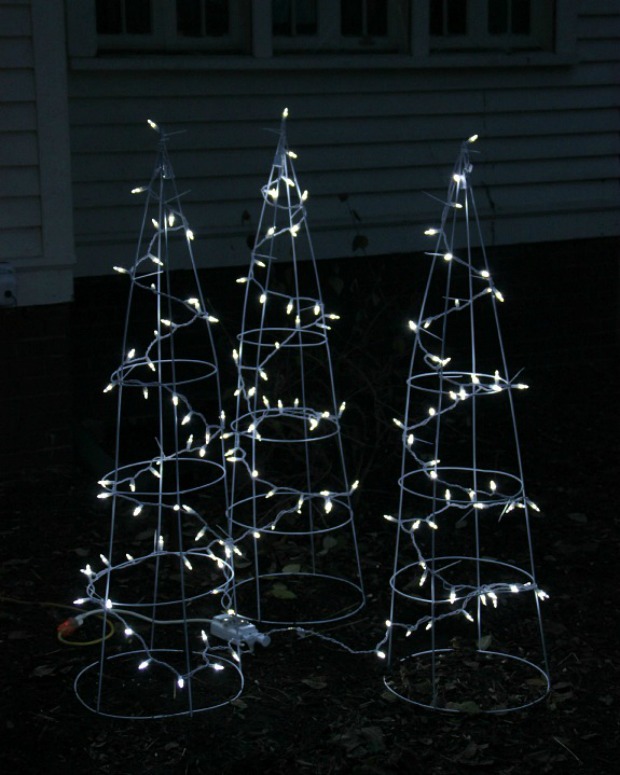 Looking for a fun and super easy project? Looking for a simple way to decorate your yard for Christmas? Well I have the solution! These Christmas Yard Decorations go together in minutes and use only 3 supplies!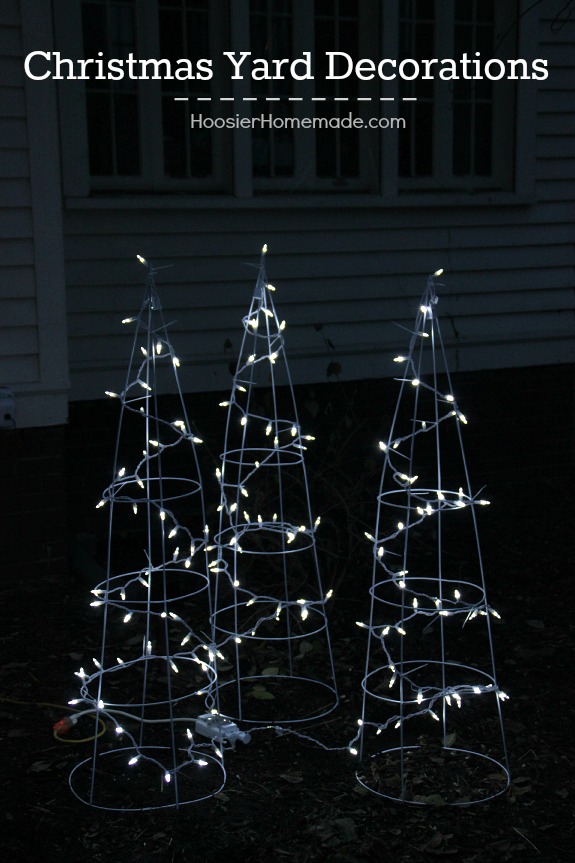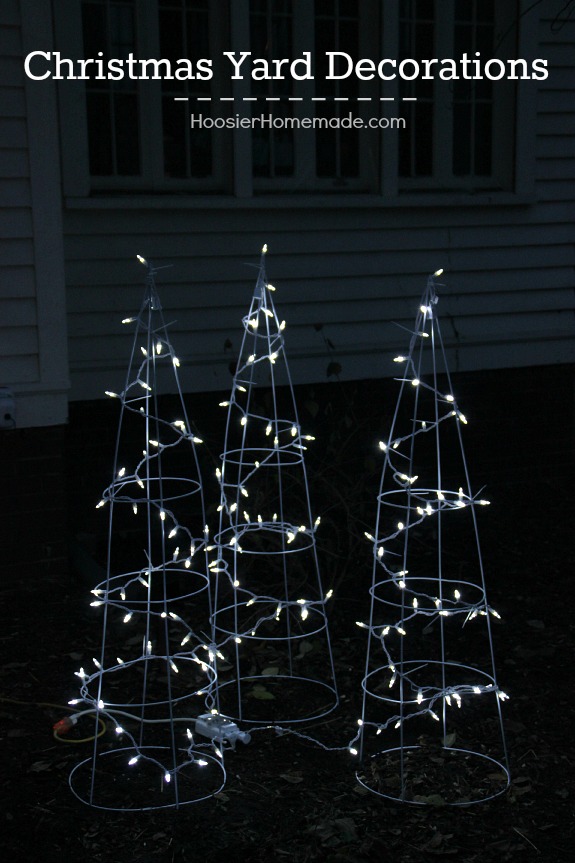 Simple – easy – just how I like it! These lighted Christmas trees are – you guessed it – tomato cages. Not only are these Christmas yard decorations easy to make, they are also inexpensive, and I bet you might just have everything you need at home to make them.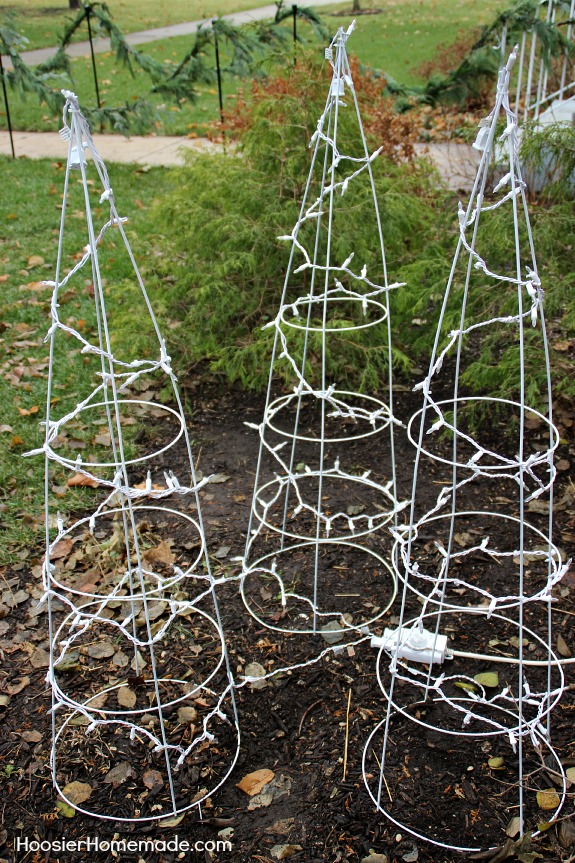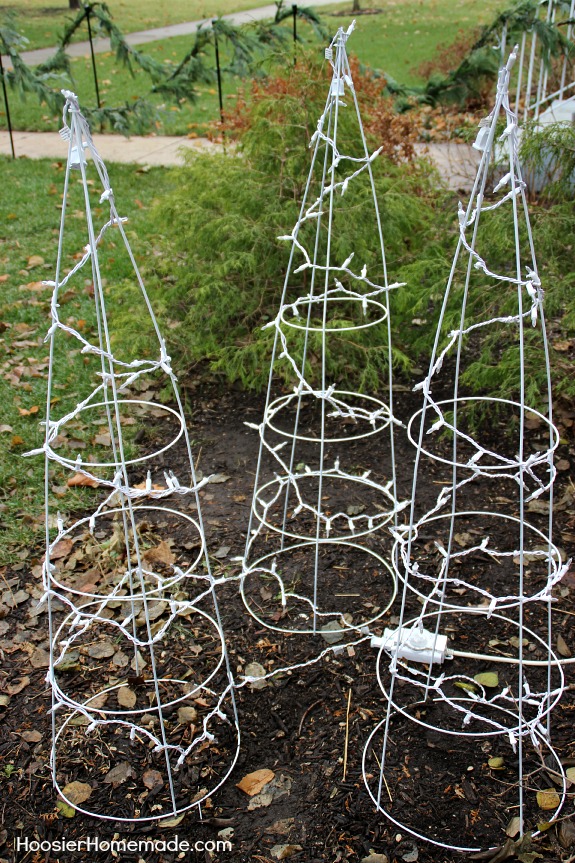 Christmas Yard Decorations Supplies
Tomato Cages – we bought ours at Walmart for under $4
Christmas lights – we used the ones that we bought for the DIY Photo Booth, they are 50 on a strand, but you can certainly use a larger strand if you want
Cable Ties – used to hold the top of the cage together and also to attach the lights
Sidecut Pliers – to cut the cable ties
White Spray Paint – optional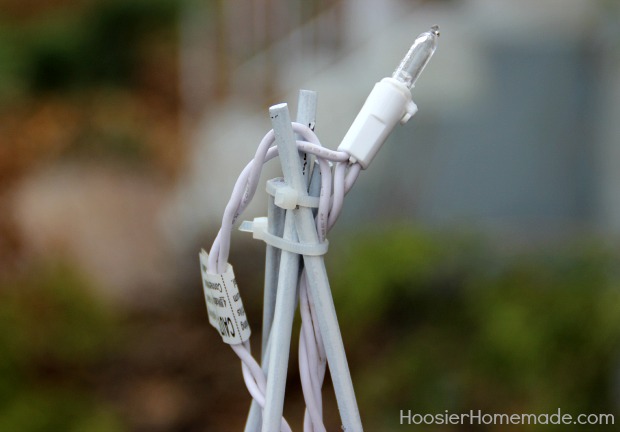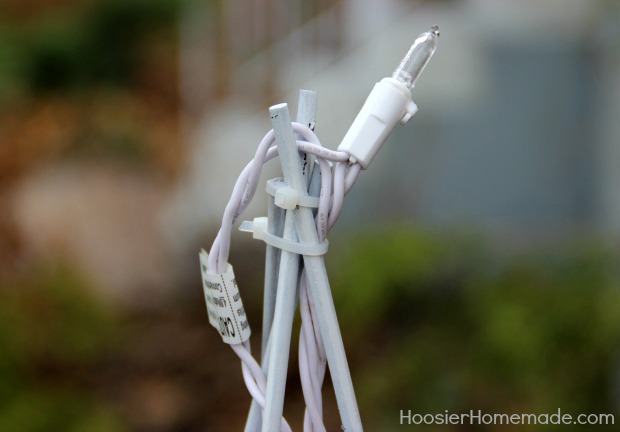 Directions
If you choose to paint the cages, you will need to do this first. And let them dry over night.
Turn the cage upside down, and bring the posts together to form a tree, secure with cable ties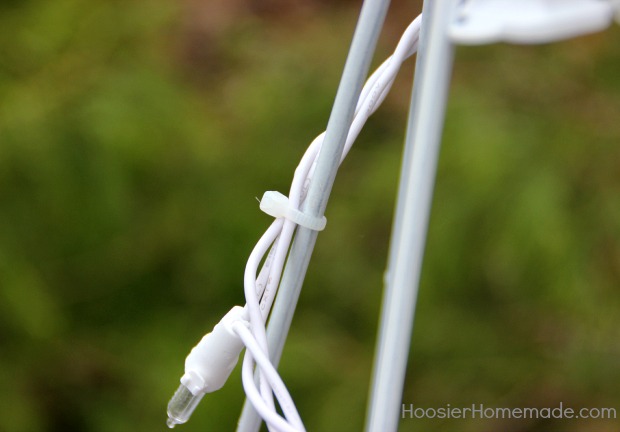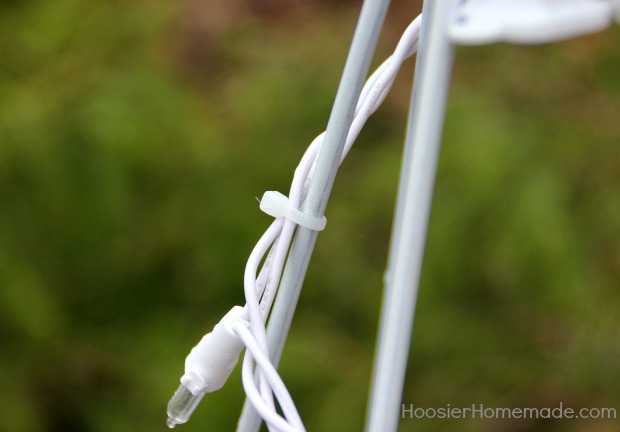 Wrap with Christmas lights and secure with cable ties
Snip off cable ties with pliers or wire cutter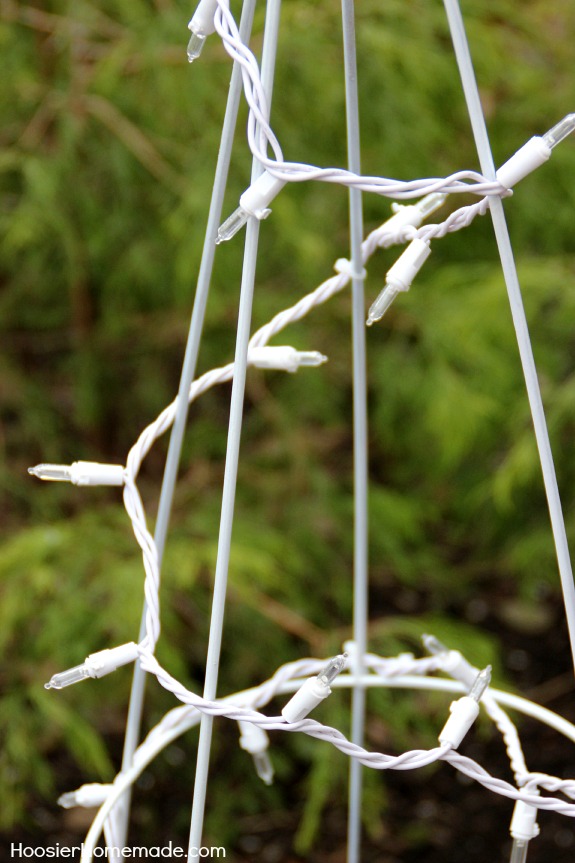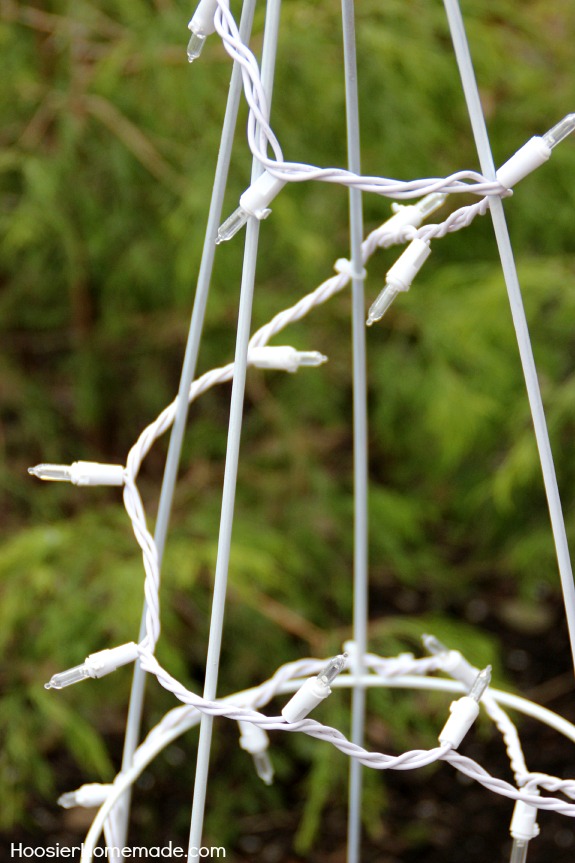 We love decorating the outside of our home, so we chose to set our lighted cage trees near the tree that the birds come to, hoping it would give them a spot to perch. After the holidays we will take the lights off and hang some bird seed ornaments for them.
There are a ton of options on how to decorate with these trees, I think small tomato cages would look great in a planter setting on your front porch, like 17 Apart did.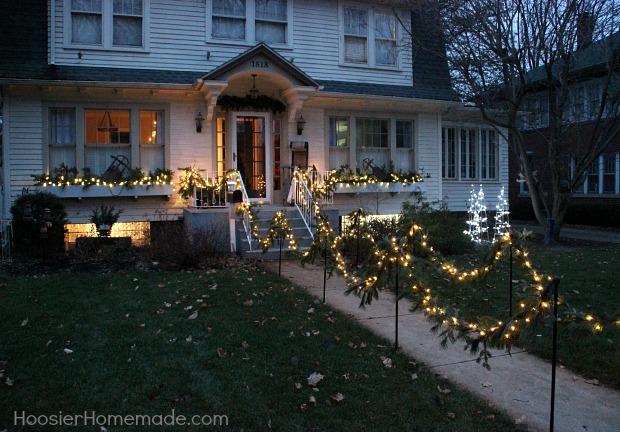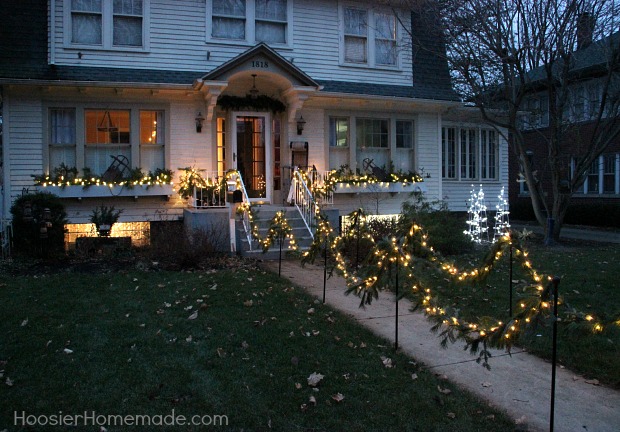 I think this is the first year, at least that I can remember, that we put up the outdoor Christmas decorations and it wasn't cold and we weren't trudging through snow. More to come on our outdoor Christmas decorations.