Homemade Gifts in a Jar: Holiday Inspiration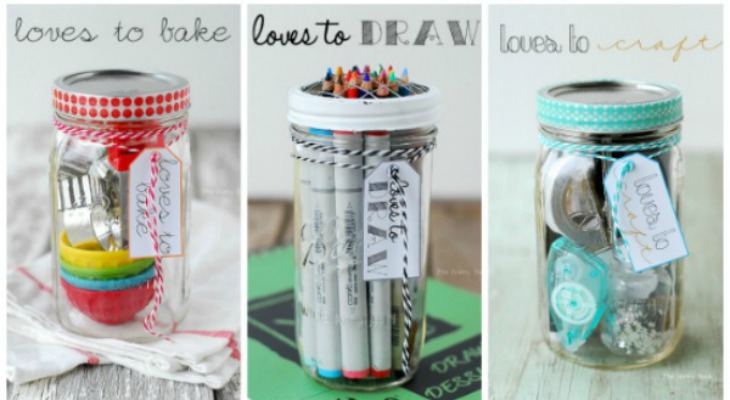 I love jars! I use them for food storage with my homemade broth, my morning smoothie and my overnight oats. I use them for storage in both my kitchen for dry goods and my bathroom for beauty products like cotton swabs and bars of soap. I love to decorate with them. I have sand in jars from our travels to the beach, as well as to hold candles on the mantel and our patio. And I love to give gifts with them. Creating Homemade Gifts in a Jar started many years ago with homemade hot chocolate mix and laundry detergent.
100 Days of Homemade Holiday Inspiration continues with 48 Day! Each day we are inspiring you with  recipes, decorating ideas, crafts, homemade gift ideas and much more!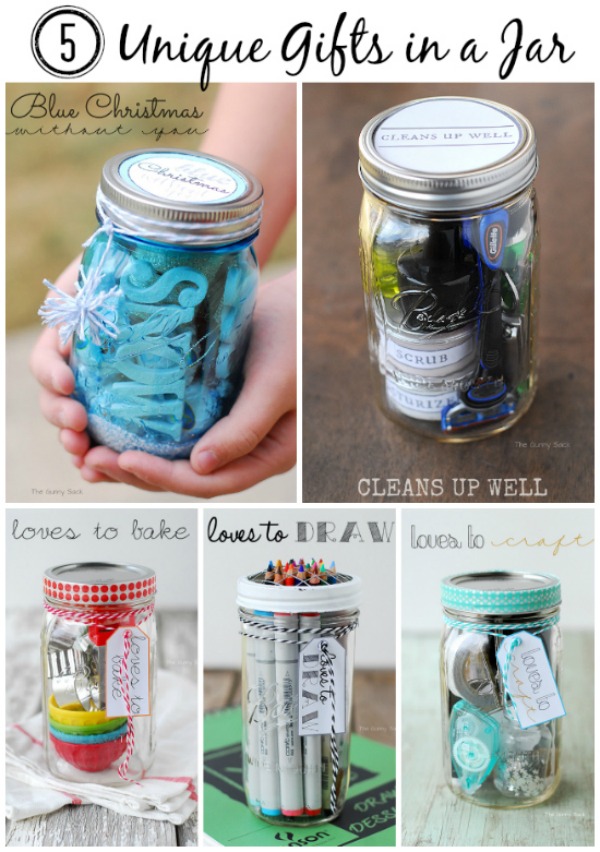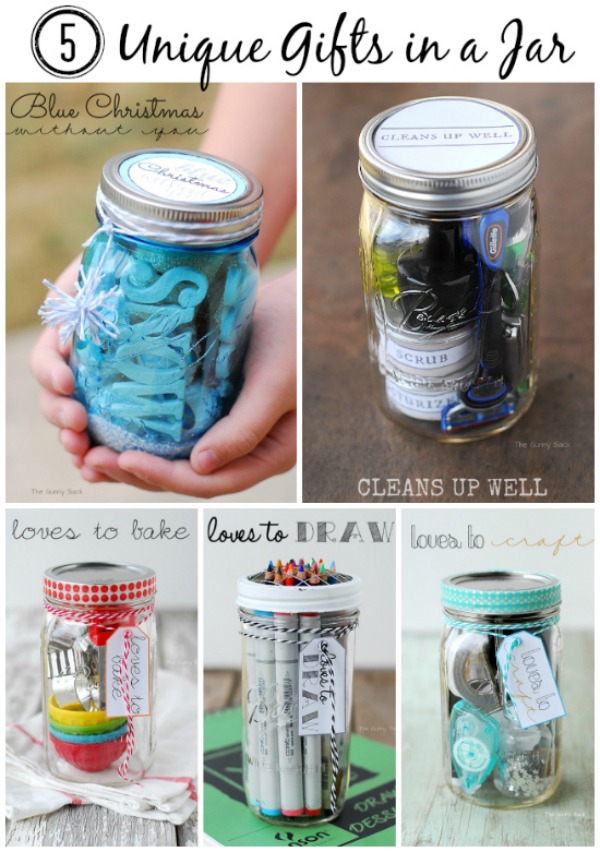 Love giving gifts in jars, too? We have more ideas for your holiday inspiration. Peppermint Pampering Gifts in a Jar, DIY Handsoap Gift, and Food Gifts in a Jar are a few of our other ideas for gift giving with jars. Do you have other ways to give gifts with jars? We'd love to hear about them.
Find this Homemade Gifts in a Jar from The Gunny Sack by clicking the link below…
Sign up to receive a daily email full of Holiday Inspiration