String Craft Miniature Christmas Tree Ornaments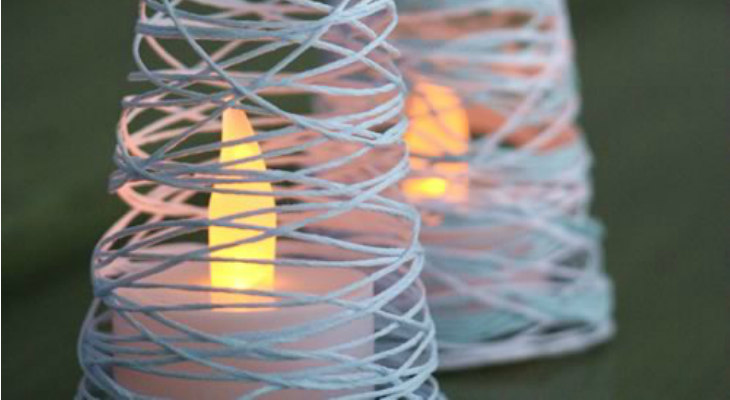 Are you looking for a fun new craft to make this holiday season? I have the perfect one for you! String Craft Miniature Christmas Tree Ornaments are the perfect way to brighten up your holiday season this year. Making this craft is super easy, anyone can do it. I also like the idea of this craft being on budget. The holidays are always full of things you need to buy, so a craft on a budget is always a YES!
100 Days of Homemade Holiday Inspiration continues with Day 49! Each day we are inspiring you with  recipes, decorating ideas, crafts, homemade gift ideas and much more!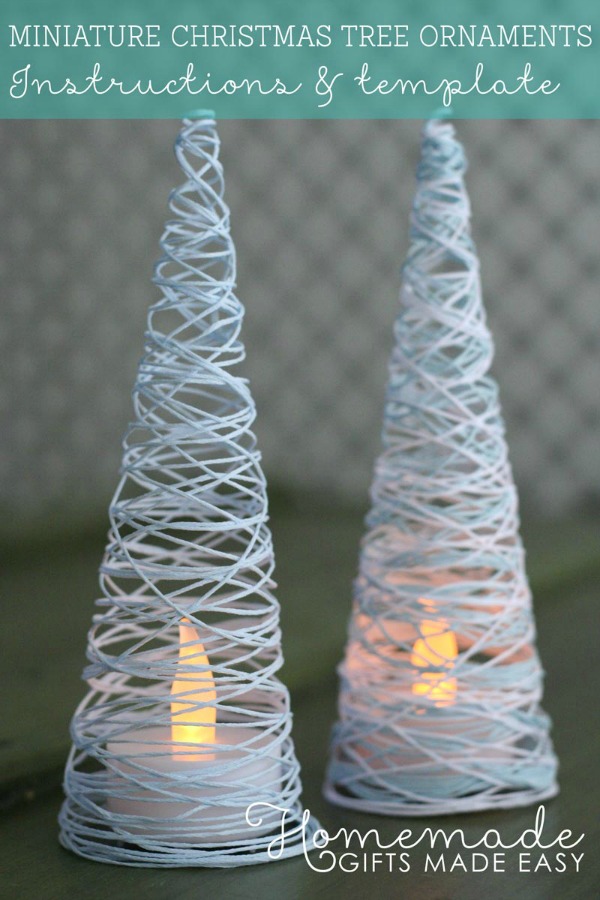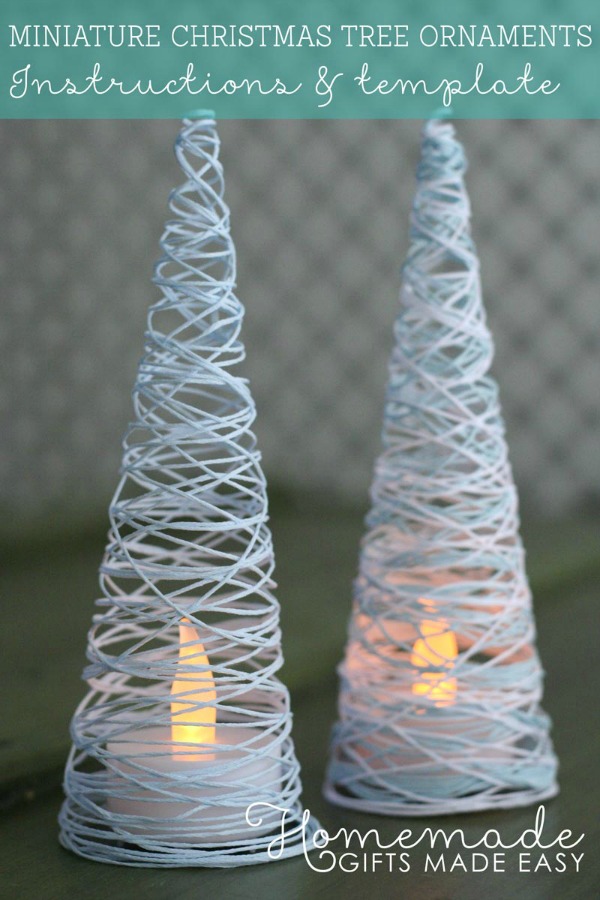 If you're looking for a way to keep the kids busy for a few hours over Christmas break, this is also a good idea. It promotes fun, but keeps them busy! Who couldn't use a ton of mini Christmas trees floating around their house anyways. I also love the versatility behind this craft. You can dress it up anyway you'd like. How fun is that? Plus, you can use multiple colored threads like white and green to dress up the trees a bit.
Find this String Craft Miniature Christmas Tree Ornaments from Homemade Gifts Made Easy by clicking the link below…