If there was a holiday for cookies, it would be Christmas. Everyone I know makes mulitple varieties of cookies and shares them with their friends and family. I love trying all the different cookies that are family favorites for everyone I know. One cookie that I haven't seen before but play on making myself this year is Blackberry Linzer Cookies. 
100 Days of Homemade Holiday Inspiration continues with Day 47! Each day we are inspiring you with  recipes, decorating ideas, crafts, homemade gift ideas and much more!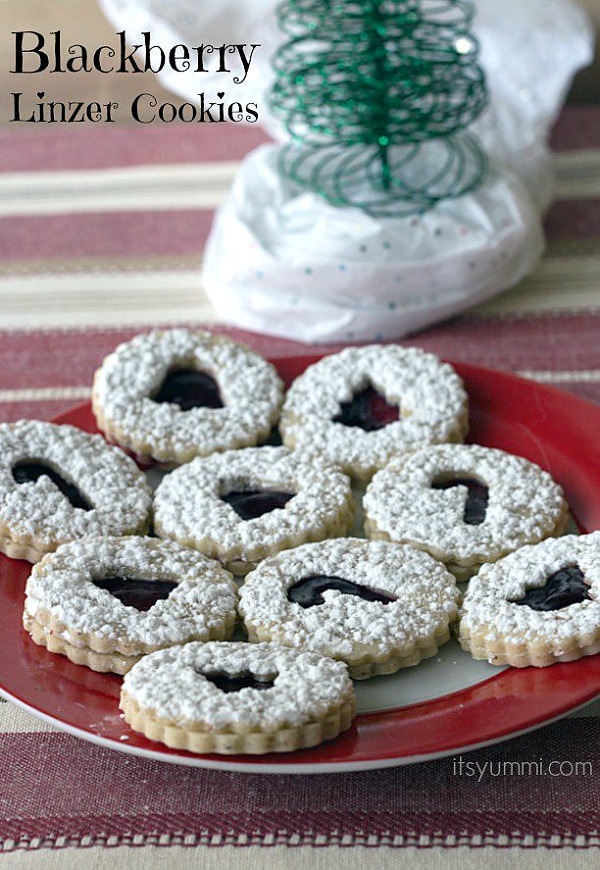 I can't wait to try these out. I already have a delicious blackberry preserve waiting for me in my pantry. It's going to taste great on a sweet cookie like these. I can already picture a cold winter afternoon, curled up with a good book, a cup of tea and a few of these cookies!
Find this Blackberry Linzer Cookies from It's Yummi by clicking the link below…
Sign up to receive a daily email full of Holiday Inspiration