Homemade Chocolate Bark: Homemade Holiday Inspiration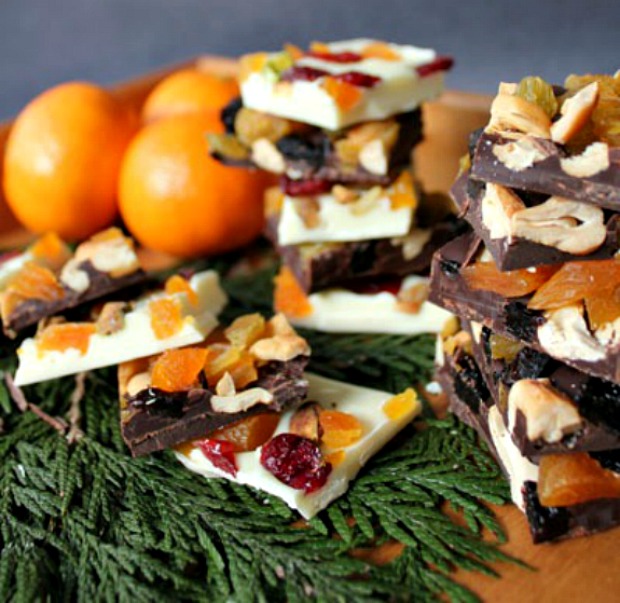 I don't remember chocolate bark being a big deal as a child back then, I think it was always the fudge our neighbor brought us. Now, however, it seems no holiday season is complete without some homemade chocolate bark. My favorites always have white chocolate and peppermint but this year, I'm definitely trying a dark chocolate with nuts and dried fruit. This recipe is sure to be a hit for all us this year!
100 Days of Homemade Holiday Inspiration continues with Day 82! Each day we are inspiring you with  recipes, decorating ideas, crafts, homemade gift ideas and much more!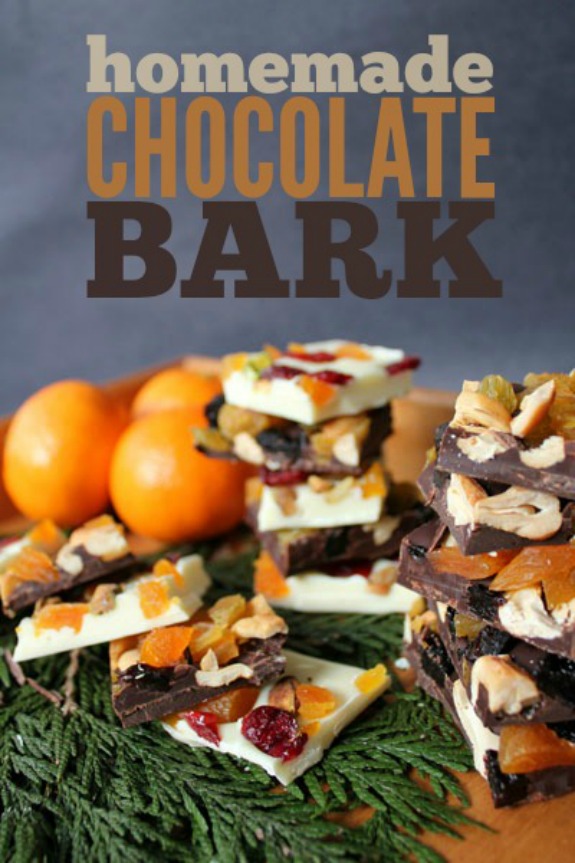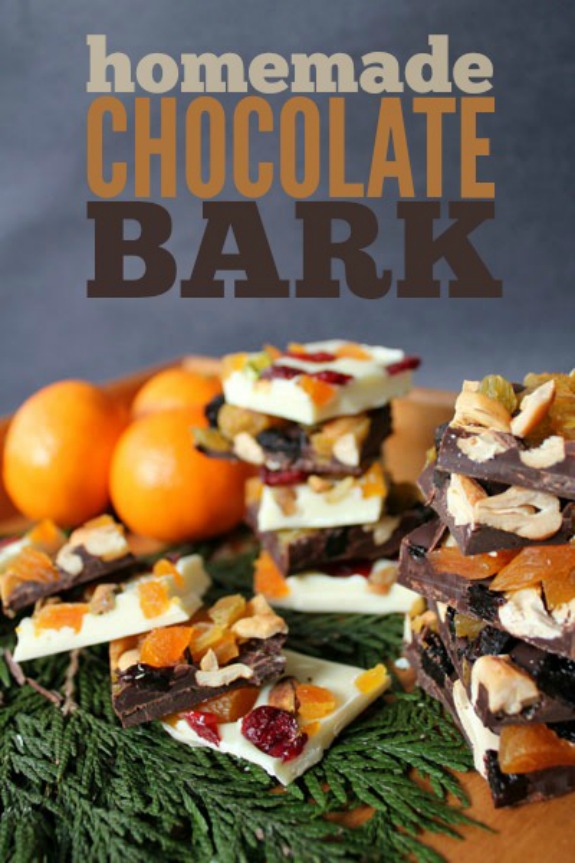 Chocolate bark is great for gift giving, serving to guests when entertaining or if you add the fruit and nuts, convincing yourself that you aren't indulging too much! I think this will definitely be wrapped up and given out as gifts this year.
Thanks to Emily from Frugal Living NW for sharing this delicious recipe for Homemade Chocolate Bark with us for our 100 Days of Homemade Holiday Inspiration!
Find the recipe by clicking the link below…