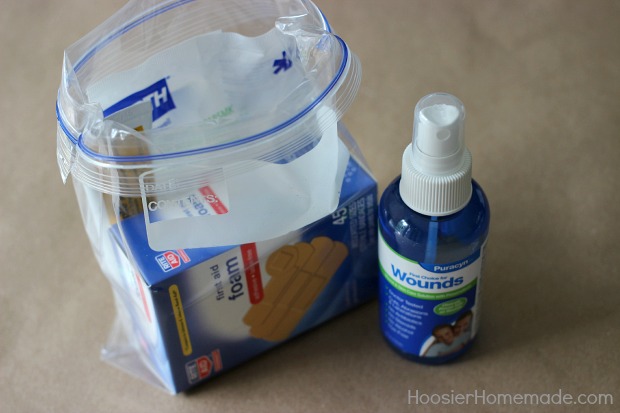 Summer is in full swing, and you know what that means – trips to the park, beach, hiking, picnics and for us, lots and lots of baseball games! Are you ready in the event you need a First Aid Kit? What if one of the kids or yourself fell? Would you be ready? Let's take one more thing off your to-do list today and get our First Aid Kit ready for when you are on the go!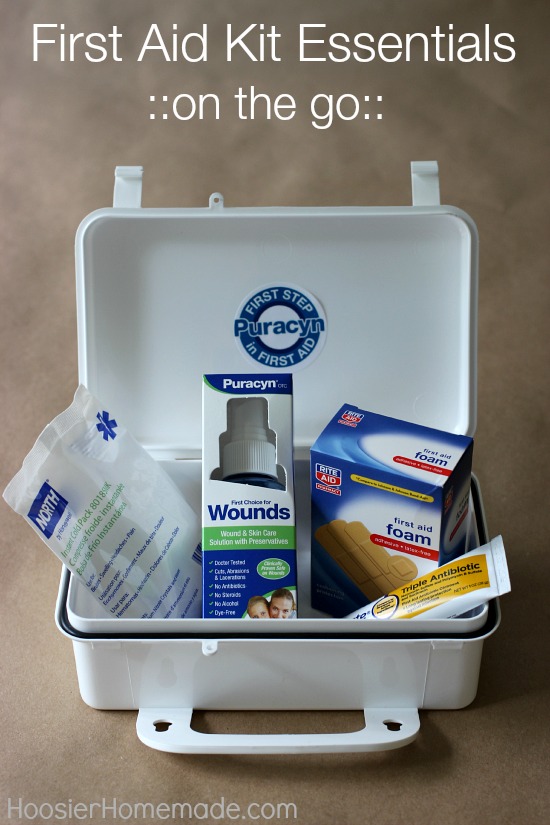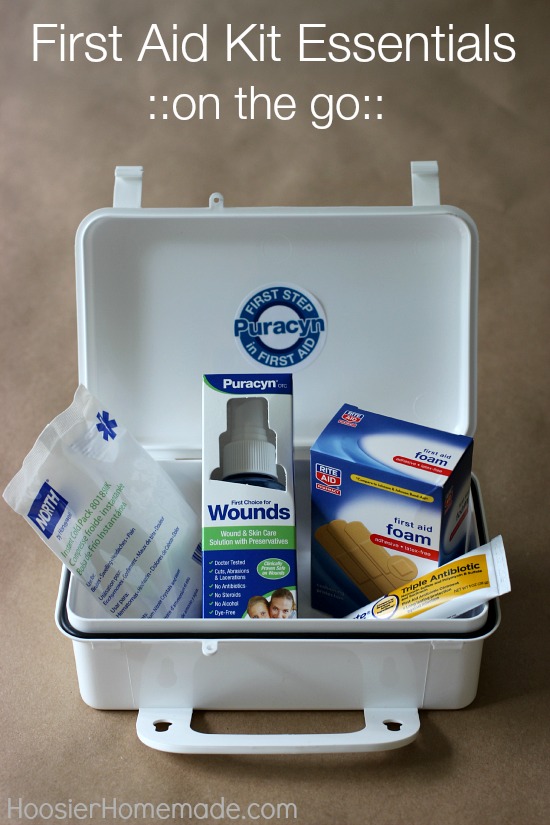 Our middle son, who is 20 years old now, has played Baseball since he was 4. We have been to hundreds and hundreds of games. And while you would think that a coach would be ready for injuries, it often doesn't occur to them. So over the years, I have always been prepared with a First Aid Kit in the car.
Packing your First Aid Kit with essentials like Puracyn OTC Wound & Skin Care is important, the kit doesn't need to be large, you just need a few items to help when those accidents happen. If you happen to be packing a backpack to go hiking, or a cooler for the beach, having enough room can be difficult. So keep the First Aid Kit small and lightweight for your adventures.
While I love the Summer Survival Kit for the car, when you are on the go, you just need something smaller. Even a resealable bag works just fine.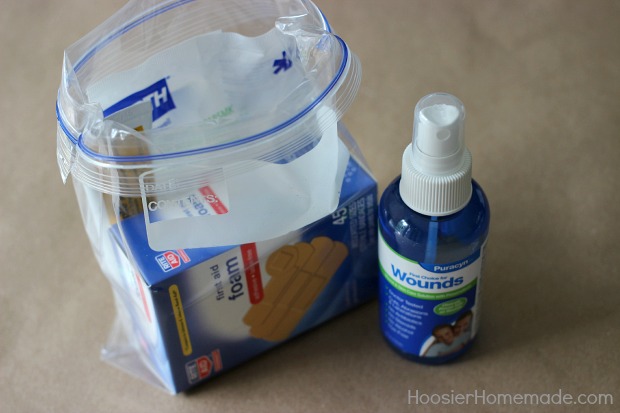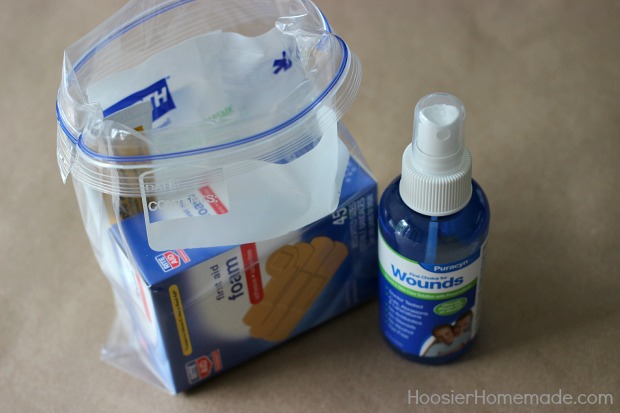 First Aid Kit Essentials
Puracyn OTC Wound & Skin Care is an unique, patented solution of electrochemically treated saline for cleaning and healing wounds, including cuts, abrasions, irritations and lacerations. The solution mimics compounds naturally produced by the body, making it an ideal aid in wound cleaning and healing. Doctor-tested OTC Wound & Skin Care is non-irritating, non-toxic and non-sensitizing as well as safe, effective and easy to apply in first aid situations. It does not contain antibiotics, steroids or alcohol and no prescription is required.
Ice Pack – an instant cold pack is perfect
Bandages – multiple sizes are best
Anti-Itch Ointment or Spray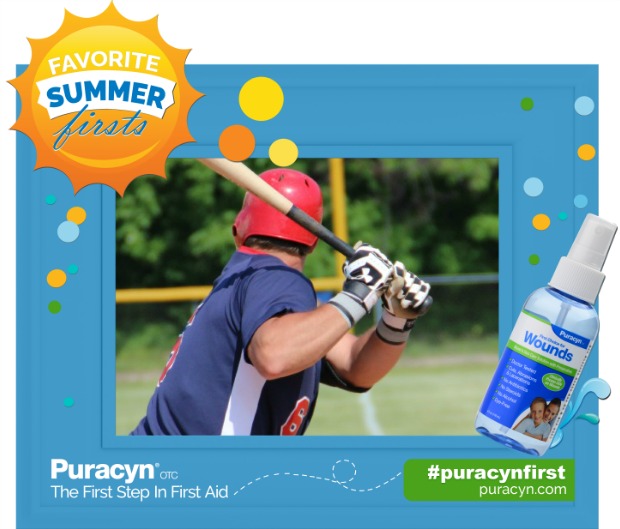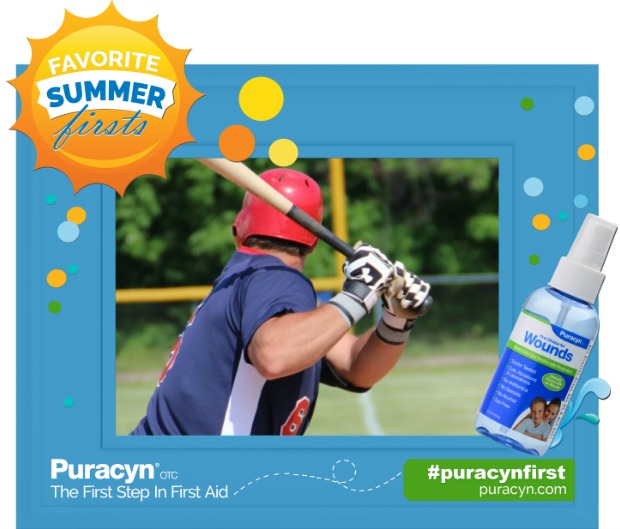 We are ready now when we head to the Baseball field. And it's funny, even though the team that Nick plays on is all college age men and older, they still seem to forget First Aid items.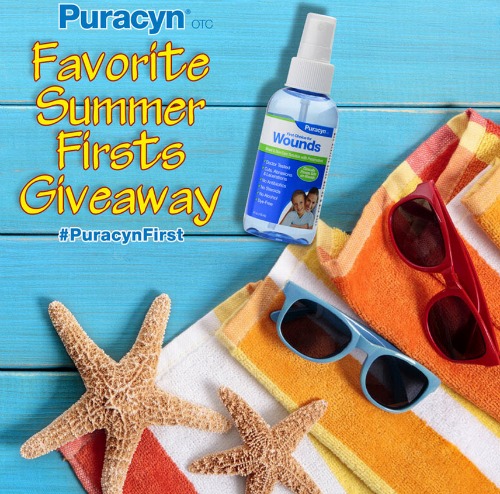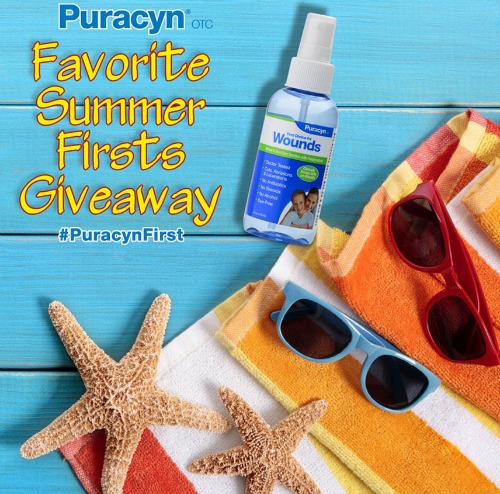 Head on over to the Puracyn Facebook page and enter to WIN a $400 summer themed prize package for fun at the beach, on a camping trip, at a backyard BBQ and more! Enter until 7/24/14 
This is a product-provided, sponsored conversation that contains affiliate links. I received one 4 oz. spray bottle of Puracyn® OTC Wound & Skin Care and a branded first aid kit. All opinions, text and experiences are my own.