4th of July Front Porch Decorating Ideas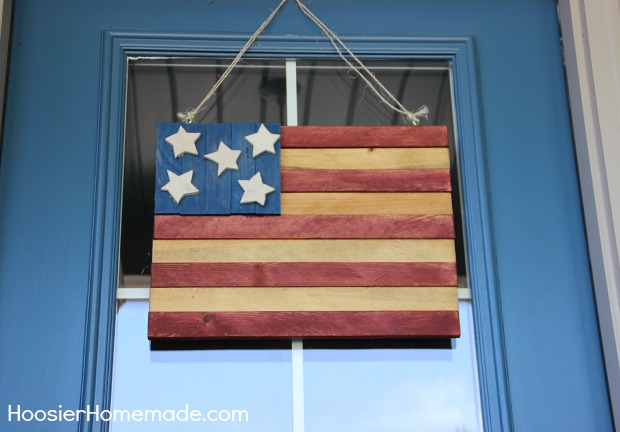 It's that time again! Time to gather up some Front Porch Decorating Ideas! Earlier this month we had the honor of working with Dave and Mary from Front Porch Ideas and More to decorate their Porch for Fourth of July. We are sharing our easy Porch Decorating Ideas with you and hopefully you will be inspired to make some 4th of July Decorations yourself.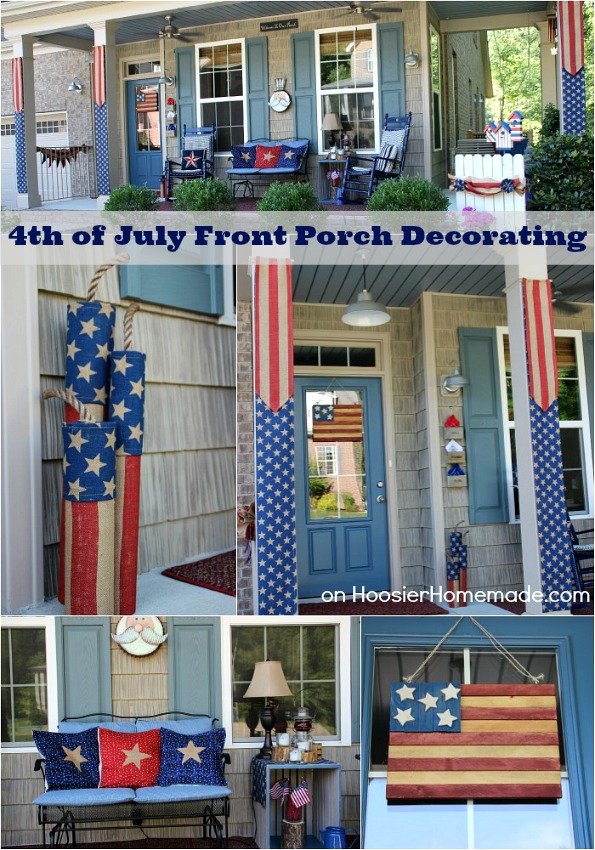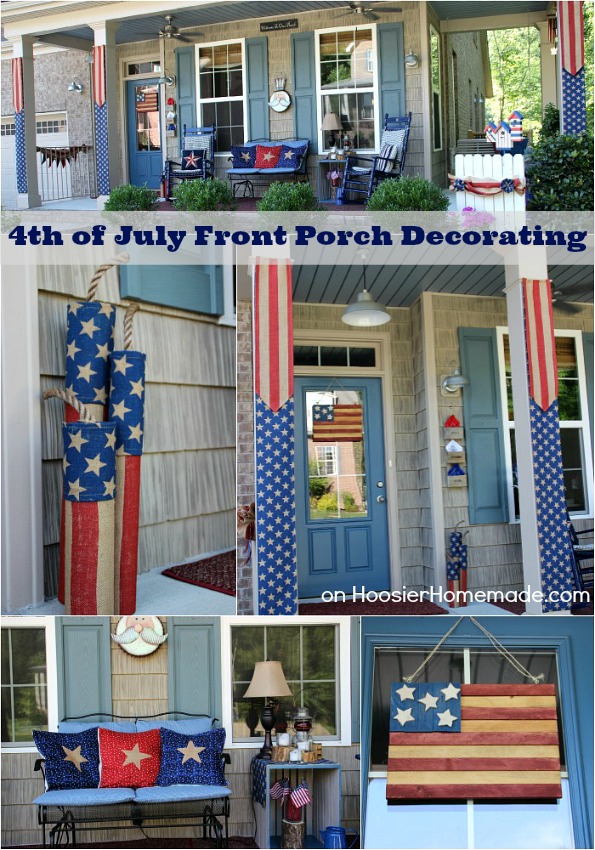 There were several projects that we completed, but all of them were easy to do and didn't take long. Our inspiration was the Americana Burlap Fabric that Mary used for the Banners on the Porch columns, and the projects grew from there.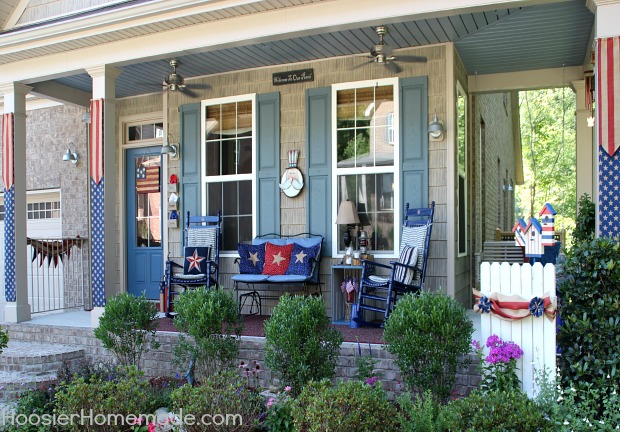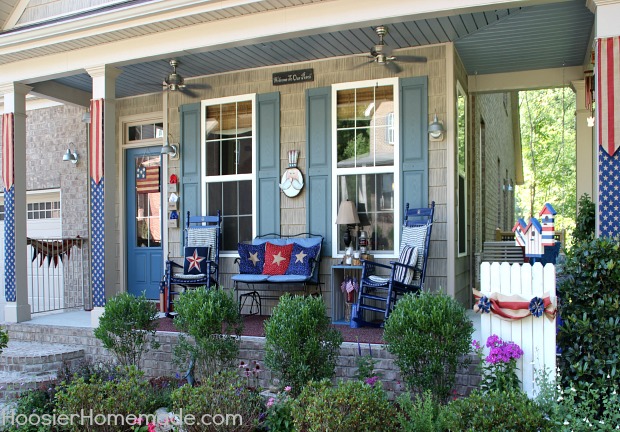 Dave and Mary live in a beautiful, cottage style home in Nashville, so the Americana theme worked perfectly.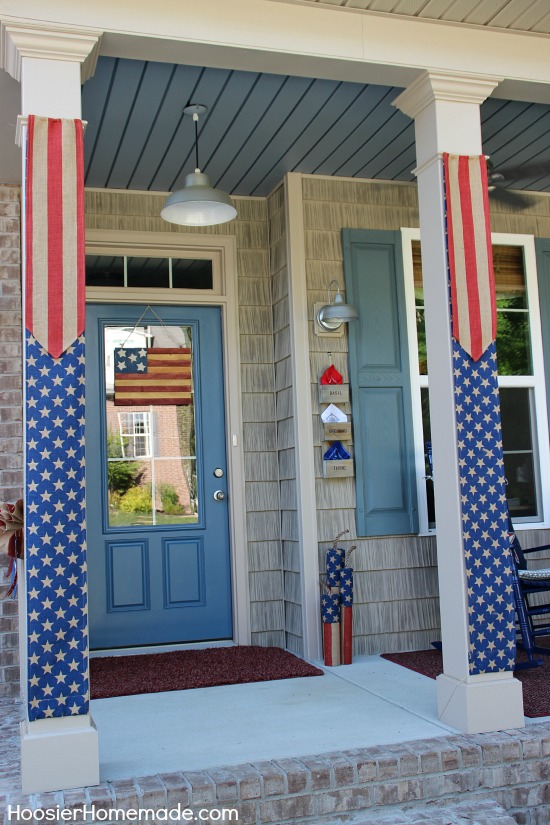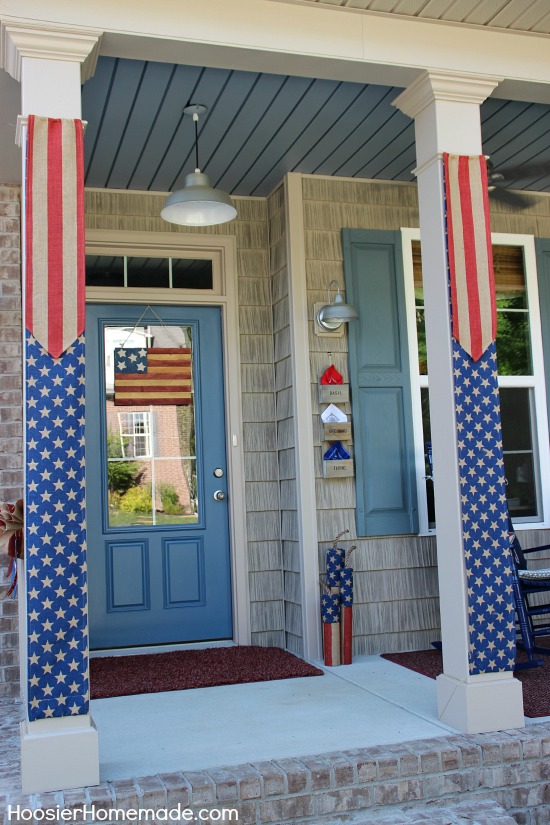 The banners that cover the columns frame the doorway. We sewed the banners with a simple hem on all sides, leaving enough room on the top and bottom to attach them to the columns with twine.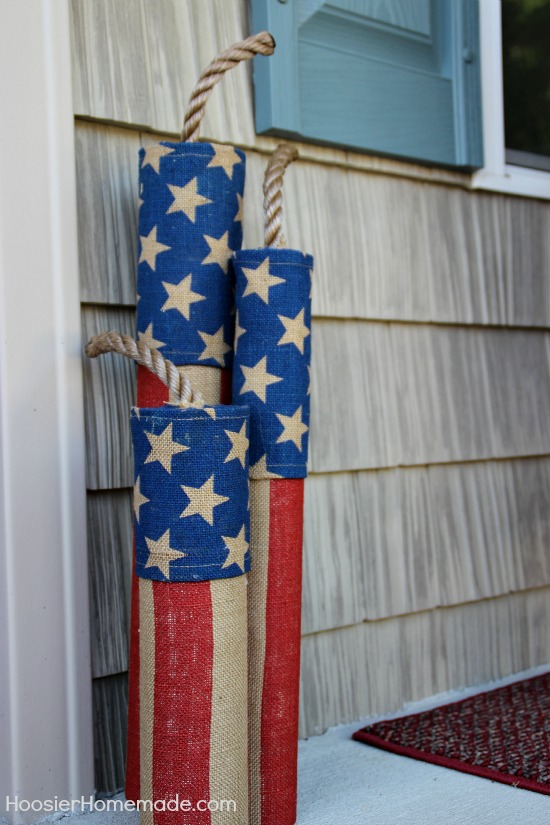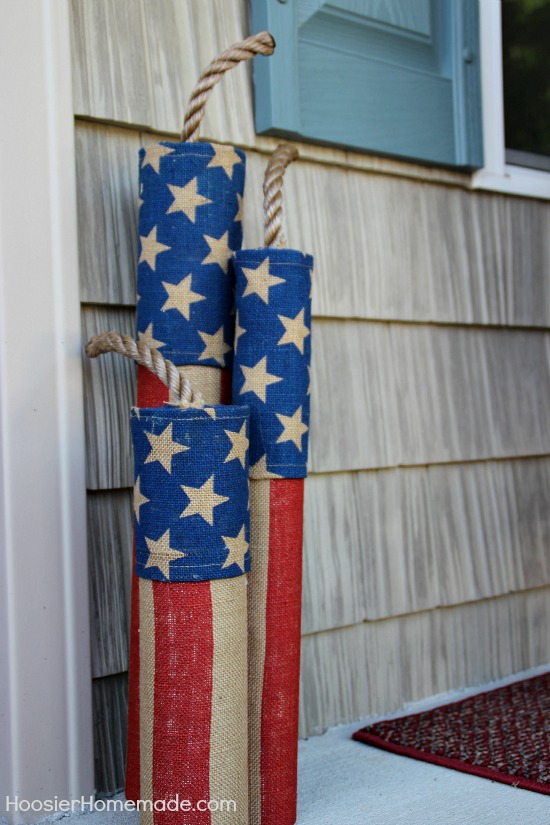 The Firecrackers are styled after the Wooden Firecrackers that Doug painted. But this set is made with PVC Pipe and covered in leftover Burlap fabric. I have to say, they are my favorite decoration on the Porch.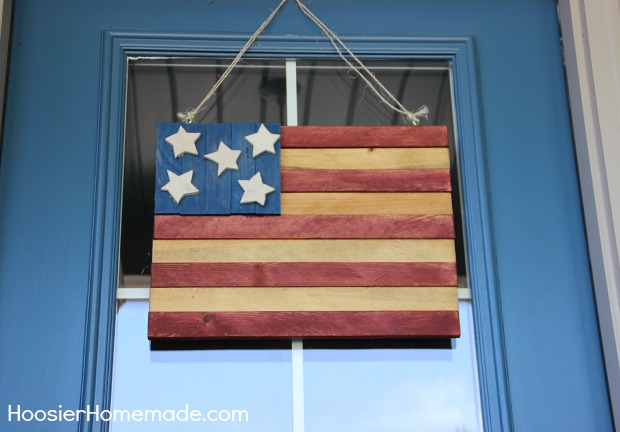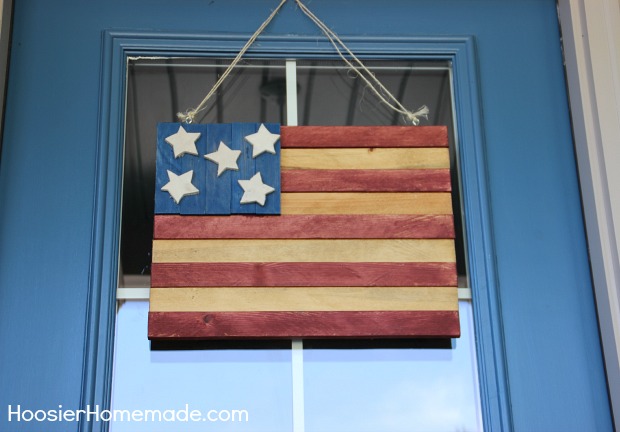 While Mary and I were inside sewing the banners and pillow toppers, Doug and Dave were creating great projects like this Wooden Americana Flag, made from scrap lumber. Dave has a wood shop that Doug was drooling over.
We also put together these Pillow Toppers. Mary reuses her outdoor pillows and just adds the toppers for different seasons. I love this idea! They were quick, easy and match perfectly with the Americana theme.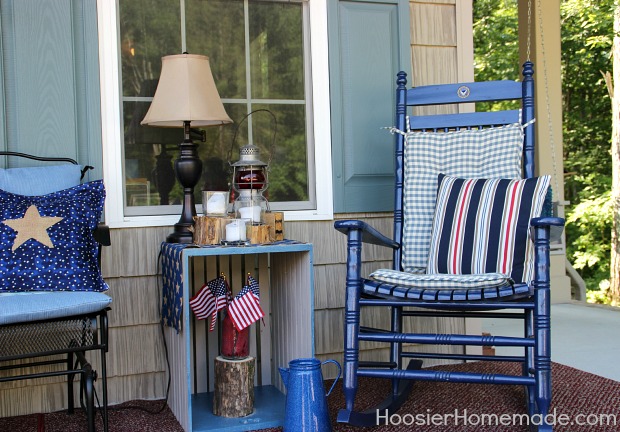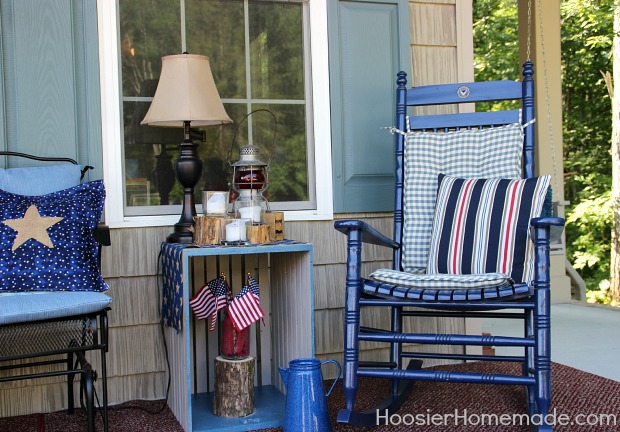 In between the Glider and Rocking Chair, is a Wooden Crate used for a side Table. We covered the table with a scrap piece of Burlap and then shopped the house for decorations.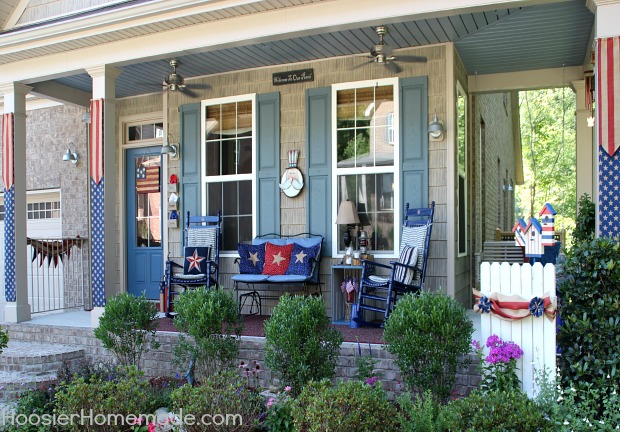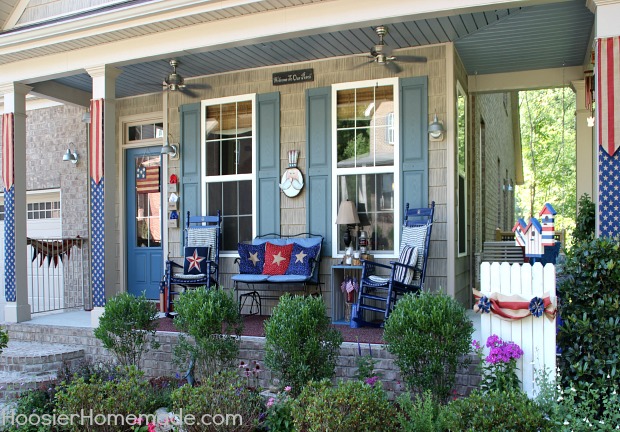 We were all thrilled with how the 4th of July Porch Decorations turned out.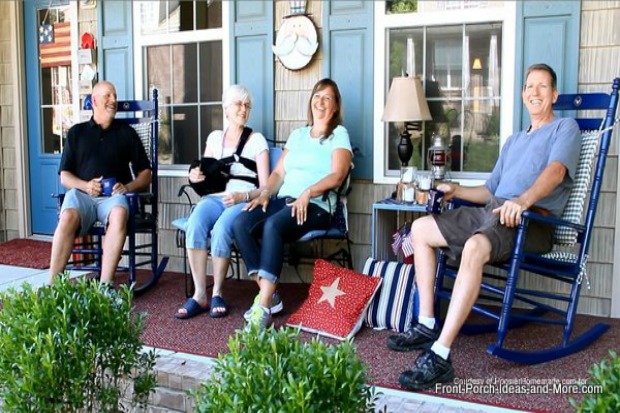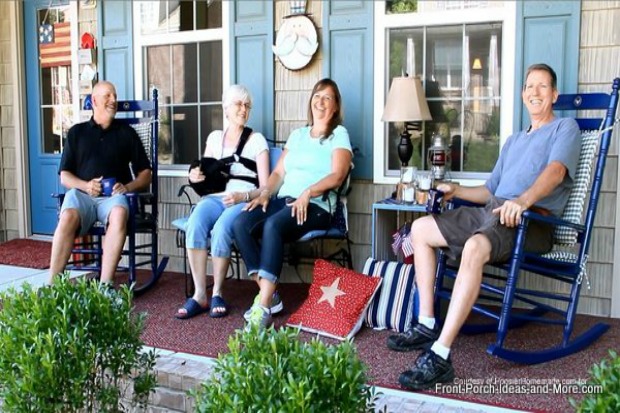 After all the work was done, it was time to visit with our dear friends, Dave and Mary. We are blessed by their friendship!