Farmhouse Christmas Mantel: Holiday Inspiration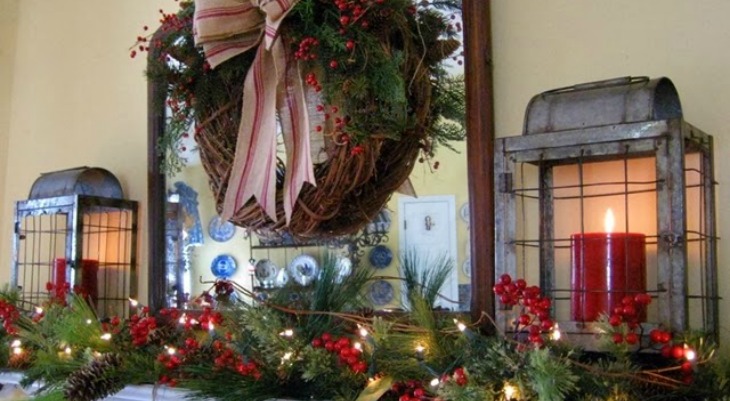 One of my favorite times of the year is decorating for Christmas! I love the way our home looks after the holiday decorations are put up. Sometimes I'll even put the decorations up early because I love the feel of it. I look forward to using this Farmhouse Christmas Mantel as inspiration for my own holiday decorating this year. The burlap, greenery, and berries make for an amazing looking mantel.
100 Days of Homemade Holiday Inspiration continues with Day 51! Each day we are inspiring you with  recipes, decorating ideas, crafts, homemade gift ideas and much more!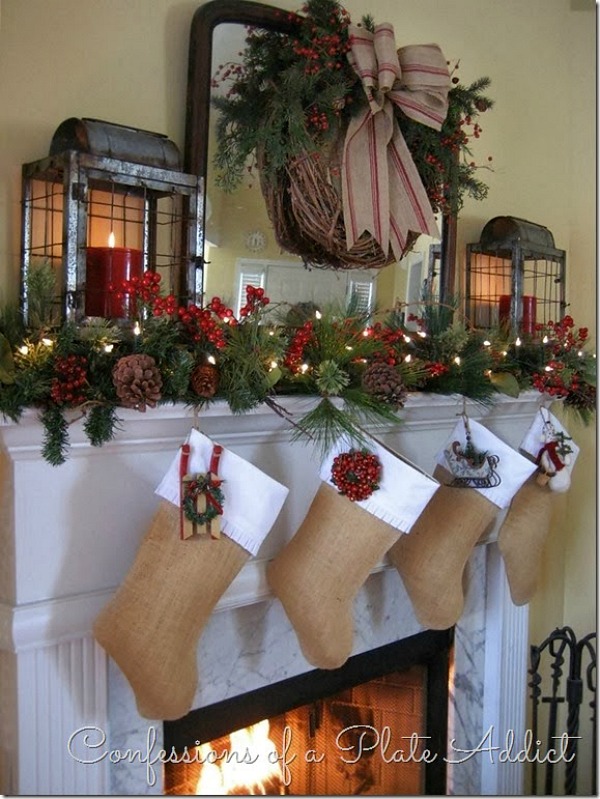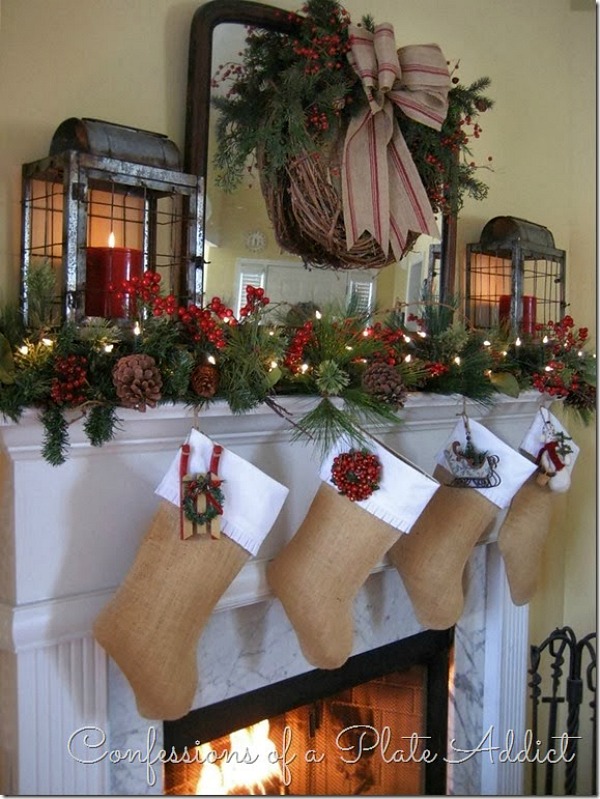 I think I love this mantel most because it just has such a Christmas-y feel and it's something the average person can do. Trust me, if I can get inspiration from this Farmhouse Christmas Mantel, so can you. How will you dress up your mantel this year? I can't wait to hear how. In the meantime, I hope you can get the inspiration you need from this Farmhouse Christmas Mantel tutorial.
Find this Farmhouse Christmas Mantel from Confessions of a Plate Addict by clicking the link below…
Sign up to receive a daily email full of Holiday Inspiration