You can use different colors of ornaments to make this DIY Ornament Garland or keep them all the same for a big statement!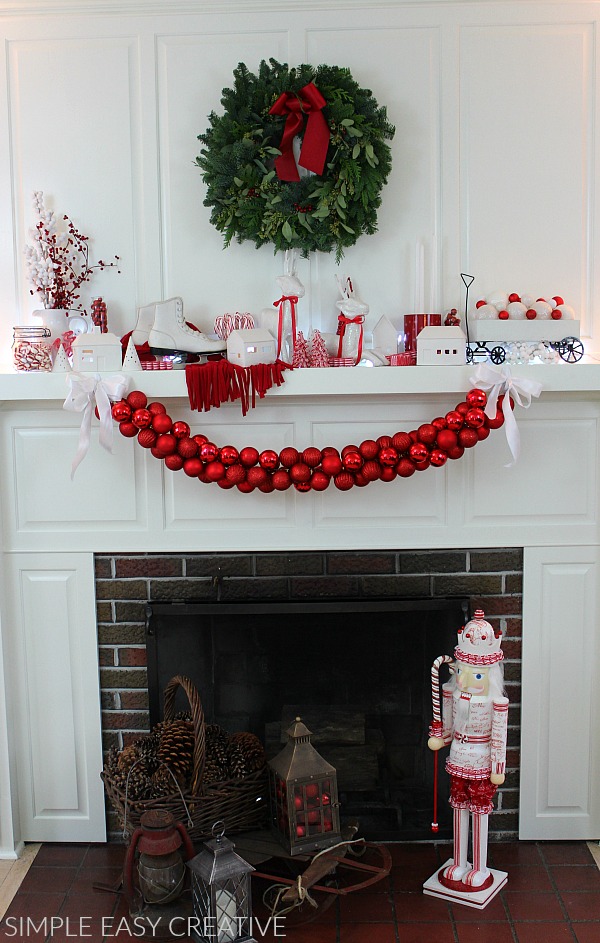 Decorating for Christmas is something I look forward to each year. And while I enjoy bringing out the decorations that I have had for a long while, I also enjoy creating new decorations.
As with all projects, there is a learning curve, and this Ornament Garland was no different. Our original plan was to make an Ornament Wreath on a coat hanger, but after discovering that the hanger wire was too heavy and simply would not bend, even with pliers, we decided to head back to the store for some wire.
We then discovered that the wire worked beautifully but was not strong enough to keep the shape of the wreath. So back to the drawing board to figure out what we could do with what was now an Ornament Garland.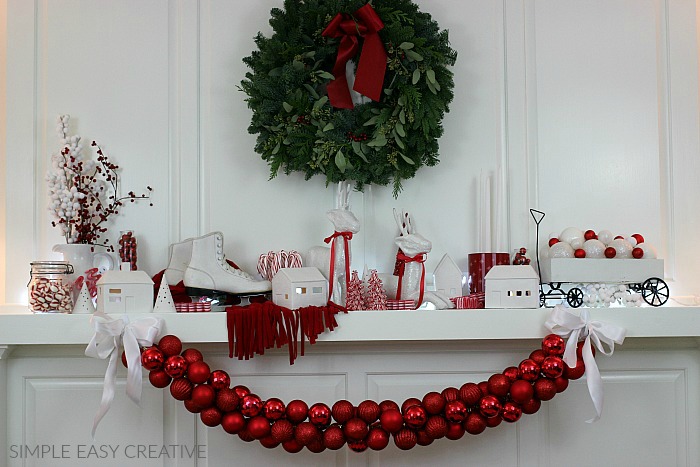 Over to the Mantel we went with the garland, and decided it would be a perfect addition as a garland. We were still struggling with the idea of making another garland to add even more color to the Christmas Mantel, but ended up deciding to go with just the single. Perhaps next year, I will add another.
Let me show you how to make an ornament garland –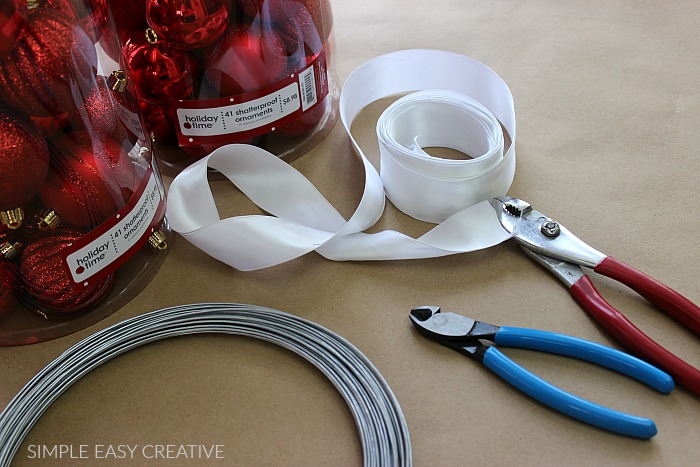 DIY Ornament Garland Supplies
Ornaments – we used 2 full containers for this garland, it's best to buy Shatterproof Ornaments
Wire – found in the hardware department
Ribbon – to tie on the ends of the garland, if desired
Pliers and Wire Cutters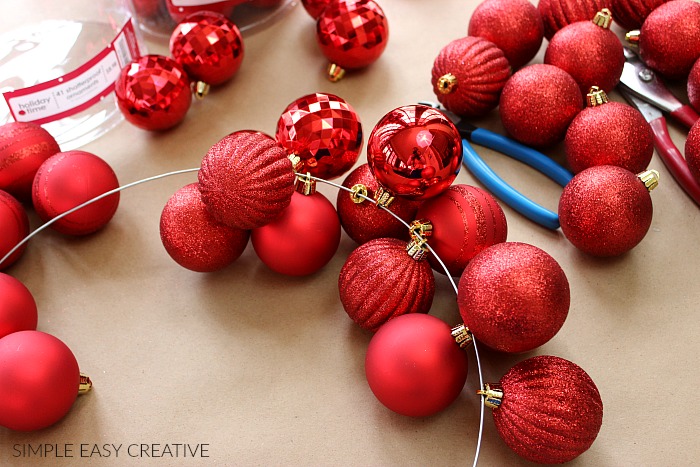 Directions
If the hangers on your ornaments remove easily, you should glue them on with a hot glue gun. The Ornaments that we used were very tight and would not come off.
String your ornament onto the wire, alternating directions so that ornaments are on each side of the wire
After you have all the ornaments strung, use the pliers to create a hook with the wire to hang the garland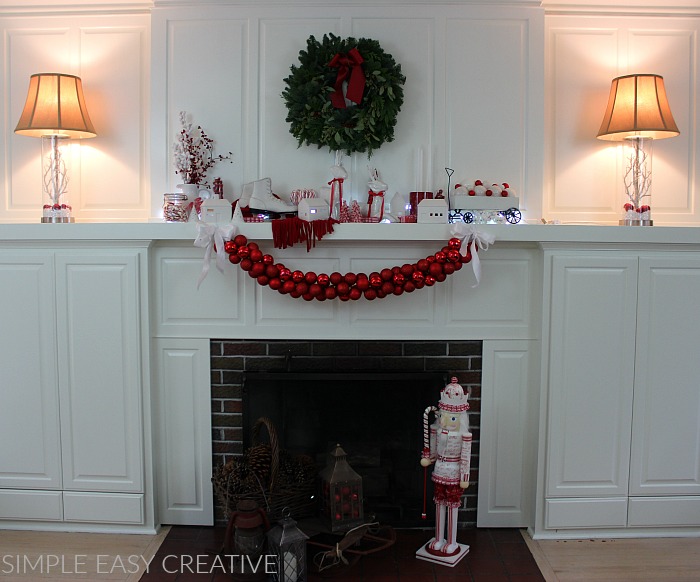 Helpful Tips:
Using the same size ornaments is easiest
When you string on the ornaments, don't worry if they look all jumbled up, they will all come together when you are finished
If you are making a wreath, be sure to use strong wire that will hold the shape
You can also use ribbon to string the ornaments onto
The ornaments are heavier than you think. Be sure to hang them using a nail or very strong Command hook.
The color options for this Ornament Garland are endless – Have fun!
You can see all the details and learn how we decorated the Christmas Mantel.