My favorite part of the holiday season is giving gifts to people. I try to remember as many people in my life as possible-from teachers, to our postal carrier, the UPS delivery driver who makes many stops at my home during the season and, of course friends and family. Giving a gift card seems so impersonal but when attached to a cute gift like this elf mason jar Christmas gift, it becomes an amazing gift.
100 Days of Homemade Holiday Inspiration continues with Day 3! Each day we are inspiring you with  recipes, decorating ideas, crafts, homemade gift ideas and much more!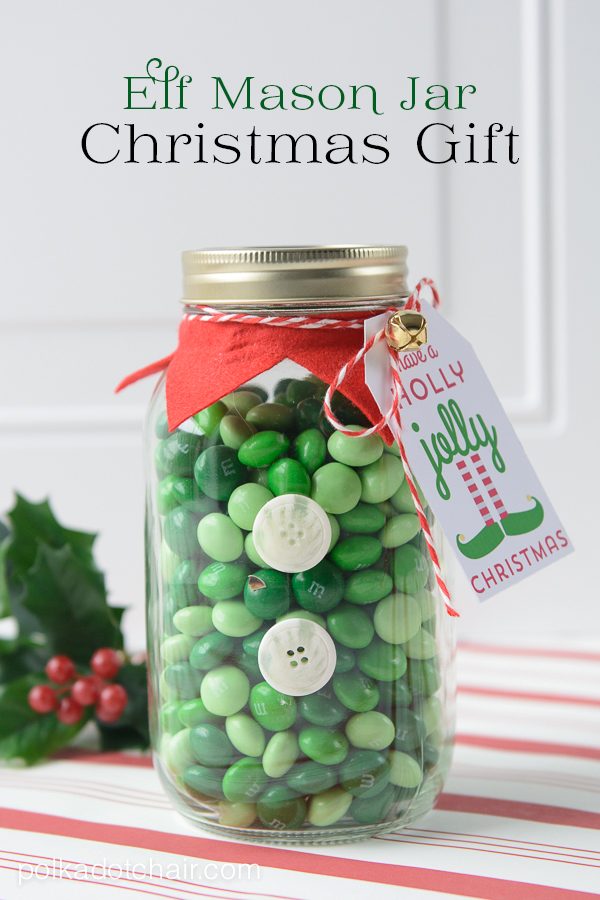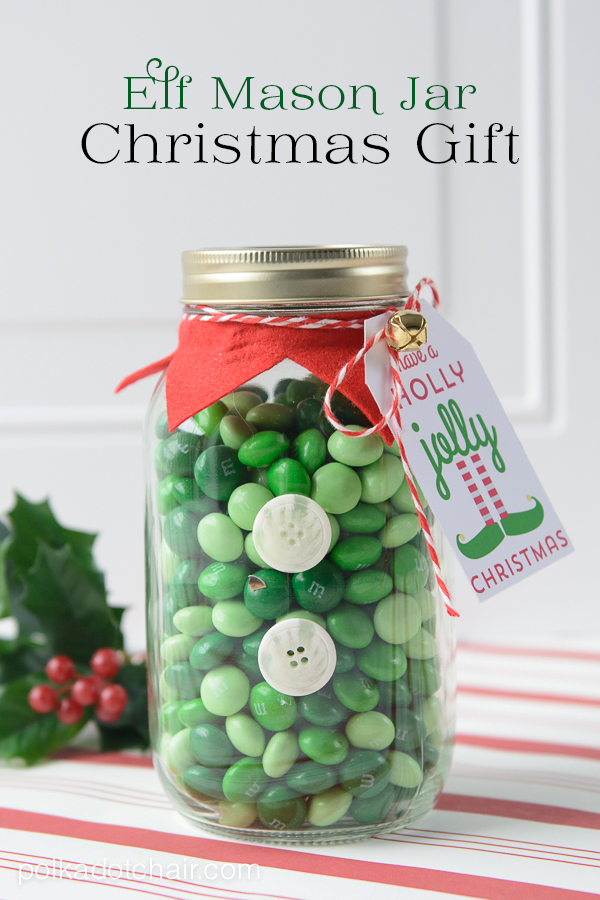 These are so easy to make. They would make excellent teacher gifts or party favors if you are having a holiday party. They could be cute sitting on a table in the house if you like having candy out during the holidays for times when people stop by.
Find this Elf Mason Jar Christmas Gift from Polka Dot Chair by clicking the link below…