This holiday season, you are sure to find yourself in a situation where a cupcake will be the perfect addition to your meal (Let's be honest, when isn't a cupcake the perfect addition?). These Mini Chocolate Peppermint Truffle Cupcakes bring together the amazing combination of chocolate and peppermint. It's not the holidays without a little peppermint…or chocolate!
100 Days of Homemade Holiday Inspiration continues with Day 2! Each day we are inspiring you with  recipes, decorating ideas, crafts, homemade gift ideas and much more!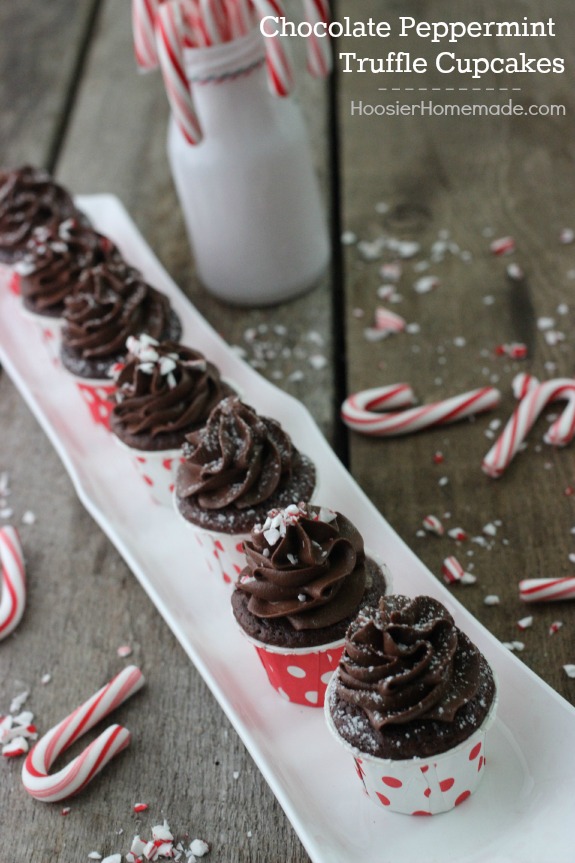 Using flavored creamers in your baking is a great way to create some amazing flavors. The peppermint and chocolate flavors in these cupcakes will definitely wow your guests! These are great for giving as gifts, serving for dessert or taking to potlucks!
Find this Mini Chocolate Peppermint Truffle Cupcakes by clicking the link below…