This holiday season giving gifts can be as simple as looking in your kitchen cupboards. Creating this DIY Mint Sugar Scrub takes just four ingredients and comes together in just moments. This will be a great budget-friendly gift giving option for you to give to your friends and family.
100 Days of Homemade Holiday Inspiration continues with Day 4! Each day we are inspiring you with  recipes, decorating ideas, crafts, homemade gift ideas and much more!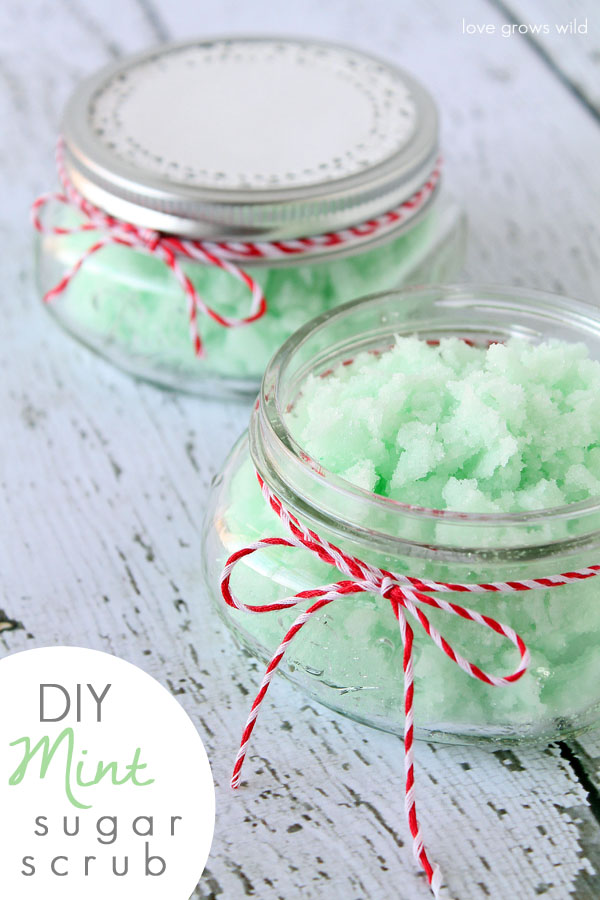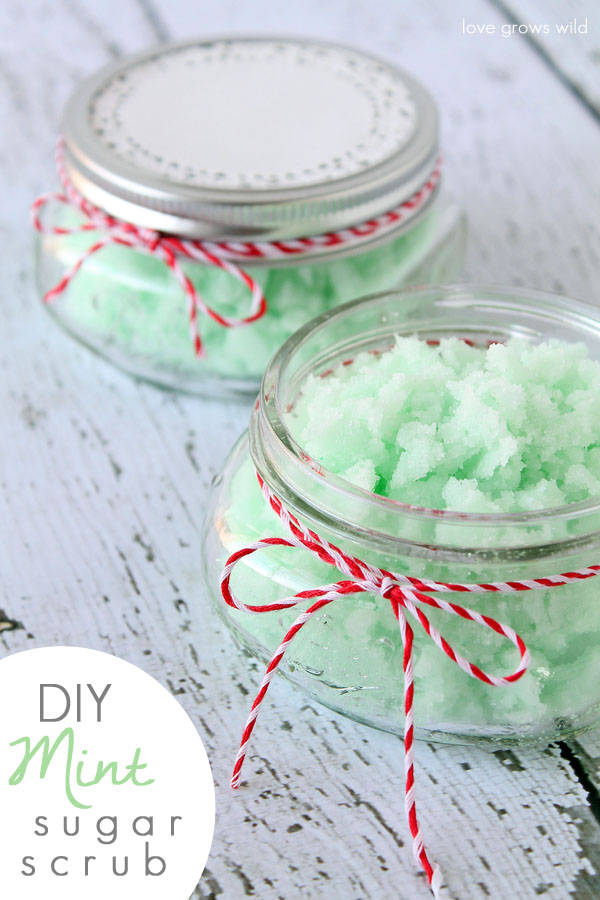 I love mason jar gifts! They are easy to find at yard sales, in the thrift shop and in your home (my favorite brand of salsa comes in mason jars). When my budget was tight, I used mason jars gifts to stretch my budget. Now, I use them because they are so much fun!
Find this DIY Mint Sugar Scrub from Love Grows Wild by clicking the link below…