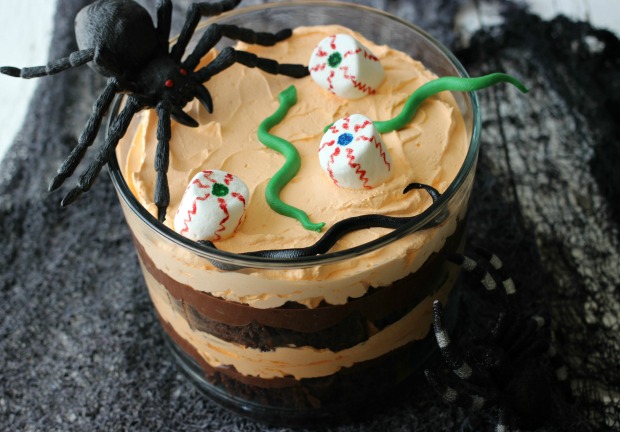 Halloween is one of my favorite holidays – the costumes, trick-or-treating, parties and of course the food! This Halloween Party Dessert is sure to please the kids and adults alike.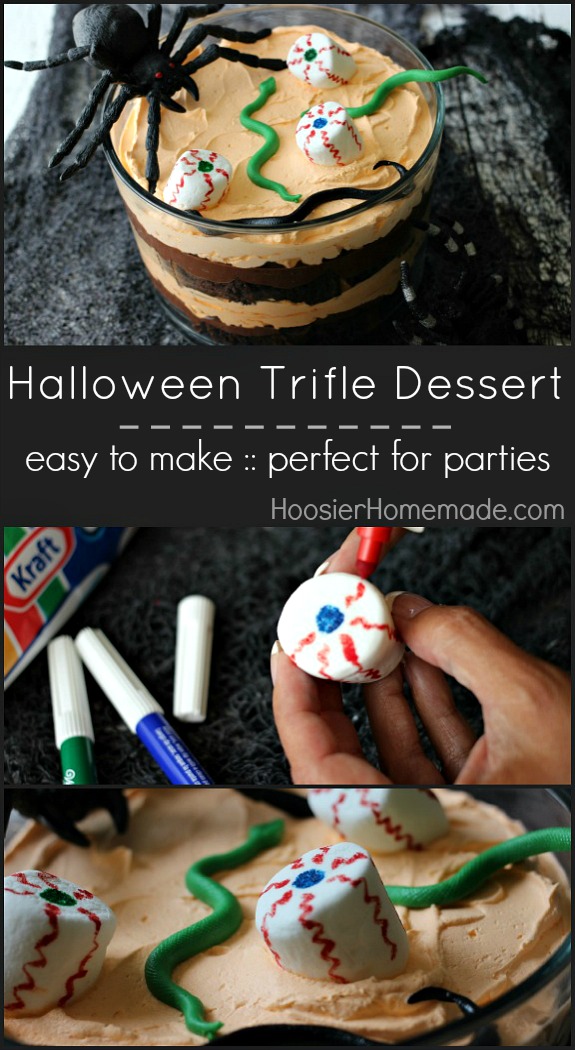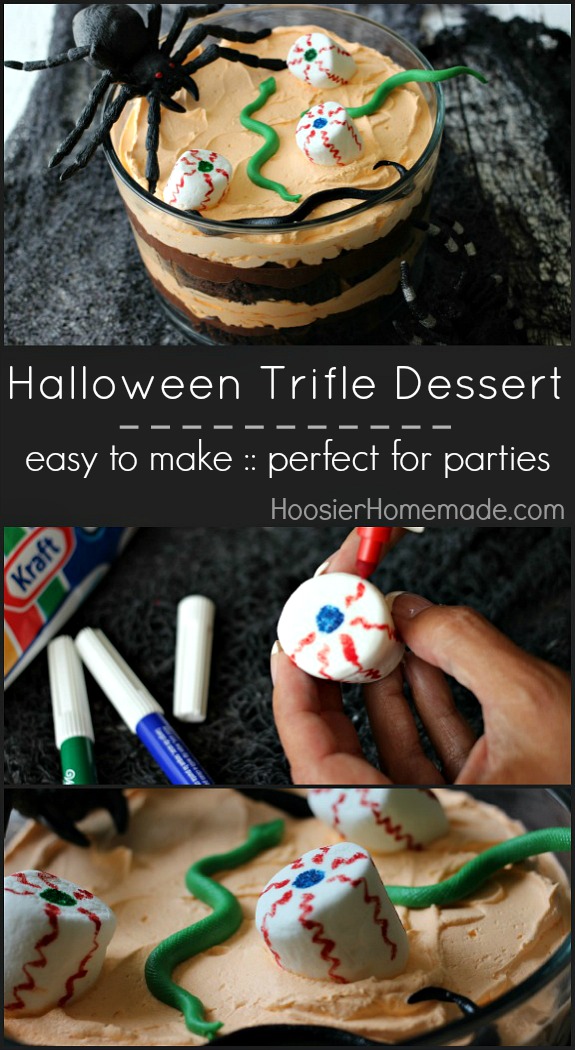 Halloween Treats are so fun to make, whether you are whipping up Halloween Cupcakes or getting ready for a Halloween Party, the ideas are endless. As a Mom of three boys, I have made lots and lots of fun Halloween food. But I always try to keep the food kid-friendly, not scary.
This Halloween Trifle Dessert starts with a Chocolate Fudge Cake cut into 1 inch squares placed on the bottom of a large clear bowl, next comes Chocolate JELL-O Pudding, and topped with COOL WHIP Whipped Topping tinted with orange coloring for a festive touch. To add a little Halloween fun, use JET PUFFED Marshmallows to make eyes. The kids can help you by using an edible food writer to draw on the pupil and veins.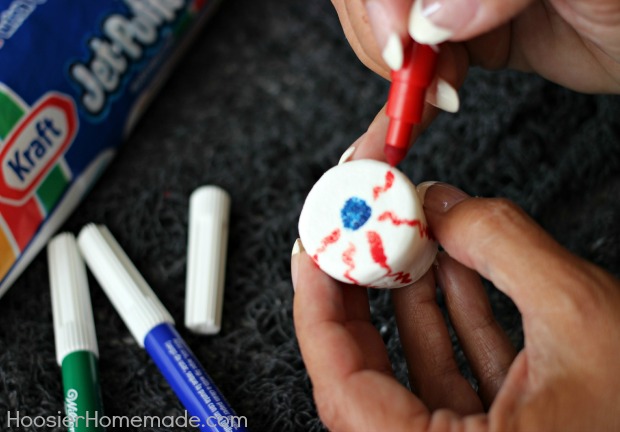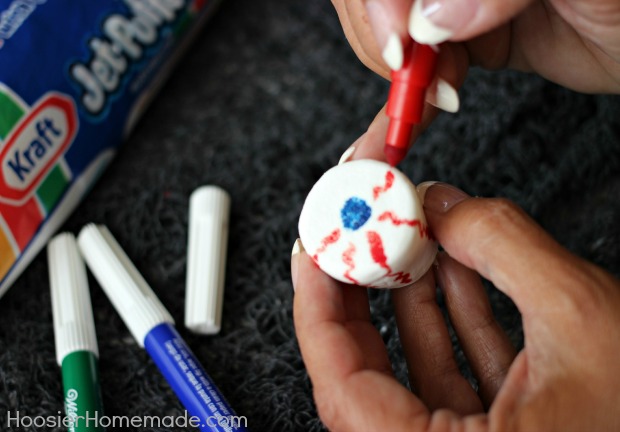 Serving a Trifle Dessert is perfect for parties, they are super easy to put together, yet look impressive and the flavor options are endless. You could also add a chopped candy bar in between the layers of pudding and COOL WHIP Whipped Topping. Another fun idea is to serve the dessert in individual servings, use a small glass container.

Ready to whip up this fun and easy Halloween Trifle Dessert? Head on over to Kraft to grab the recipe!