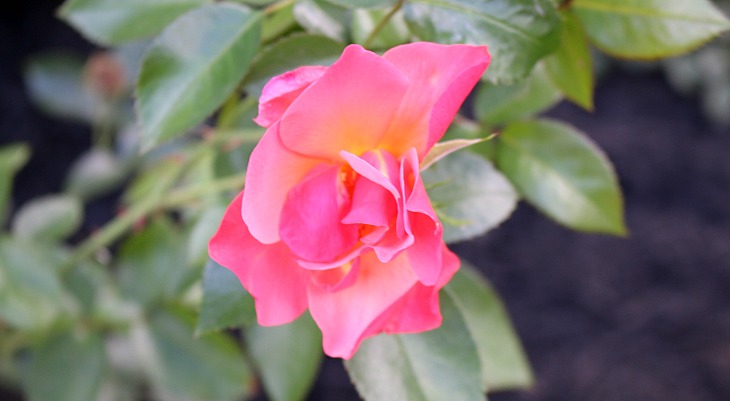 This is a sponsored conversation written by me on behalf of Easy Elegance Roses. The opinions and text are all mine.
To ensure that your roses make it through the winter and come back strong next spring, follow this Easy Rose Care for Fall!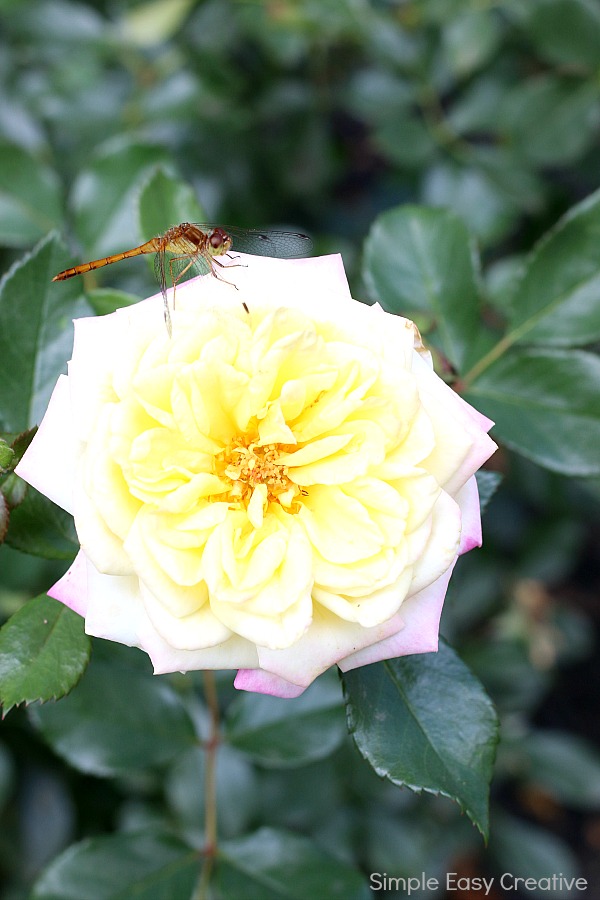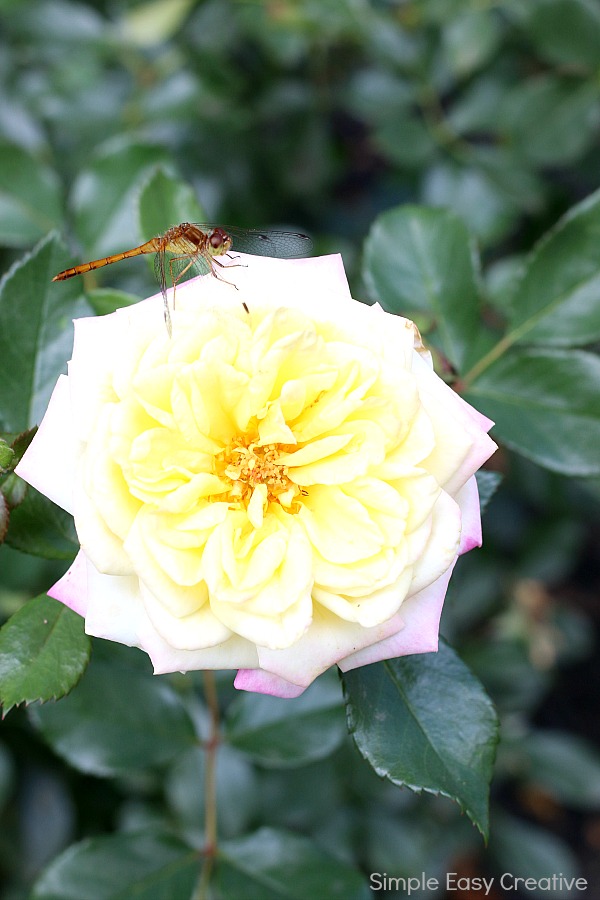 Over the last several months, we have been enjoying our Easy Elegance® Roses. We planted our small rose garden, and have watched them grow and bloom all summer. To keep them strong and ready for winter, it's important that they are taken care of now, in the fall.
Be sure to leave a comment to WIN — One (1) pair of Rose Gloves, one (1) Pocket Pruner, and one (1) pair of Easy Elegance branded gloves
Here are our easy rose care tips for early, mid and late fall:
Rose Care for Early Fall
Stop feeding and pruning your roses to limit new growth that will suffer from winter damage. Leave the last of the flowers on, to turn into hips, the rose's seed pods. By producing seed pods, the rose bush will think it is done for the season and can go into dormancy.
The only pruning that should be done in the fall is to remove dead canes or to trim back any rose canes that have gotten extra tall or spindly. Trim those back to prevent them from flapping in the wind and loosening the soil around the roots and making the roses more susceptible to damage from the cold.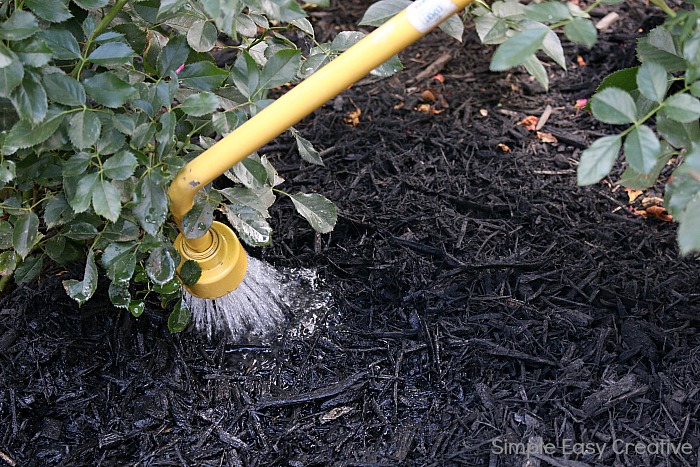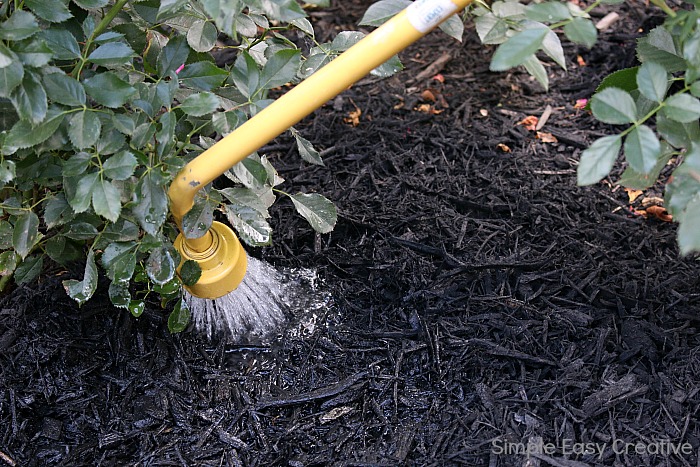 Rose Care for Mid Fall
Keep watering your roses all through the fall. Your final watering should be a good soaking after the first hard frost.
Remove all fallen leaves from around your rose bushes, especially any diseased or dead leaves and dispose of them in the trash. Never add these leaves to your compost pile. There is too much of a risk of spreading unwanted diseases throughout your garden.
Remove any roses that are not healthy.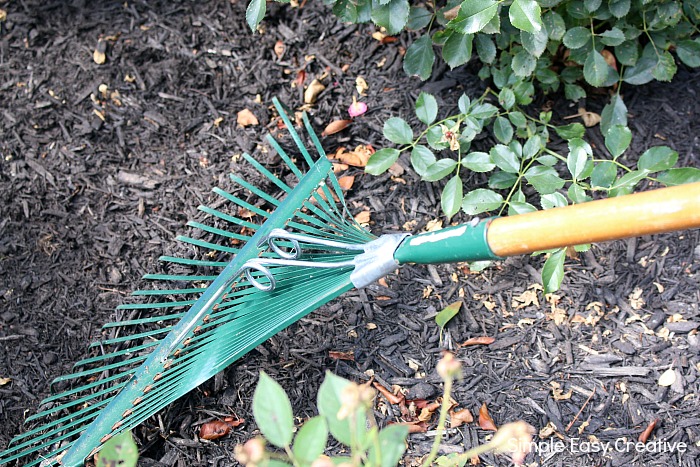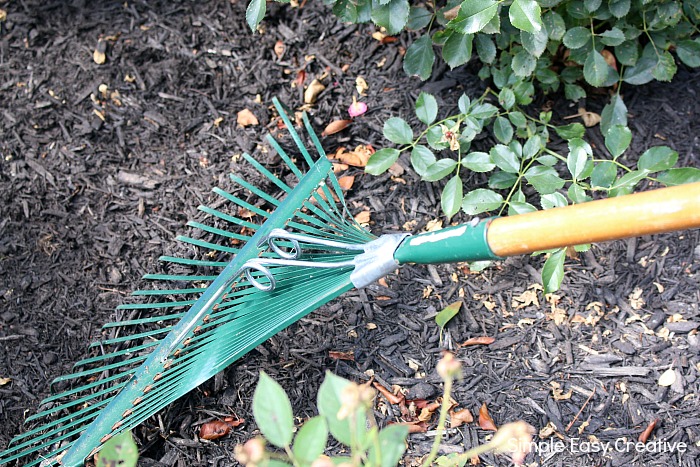 Rose Care for Late Fall
After a couple of hard freezes apply a final layer of compost or mulch around the crown of the plant, to protect the graft union. The graft should be at or just below the soil surface and you want to cover this part of the plant to protect it during the winter.
When the temperature falls below freezing on a regular basis apply a dormant spray like lime sulfur.  It kills fungus on contact so spray it on the ground and on every inch of the shrub.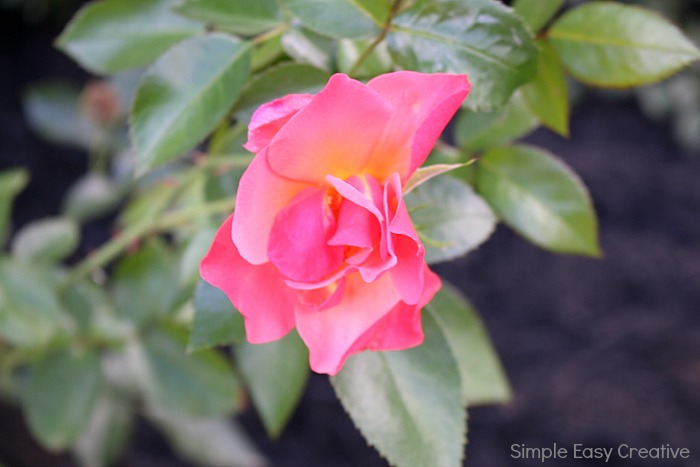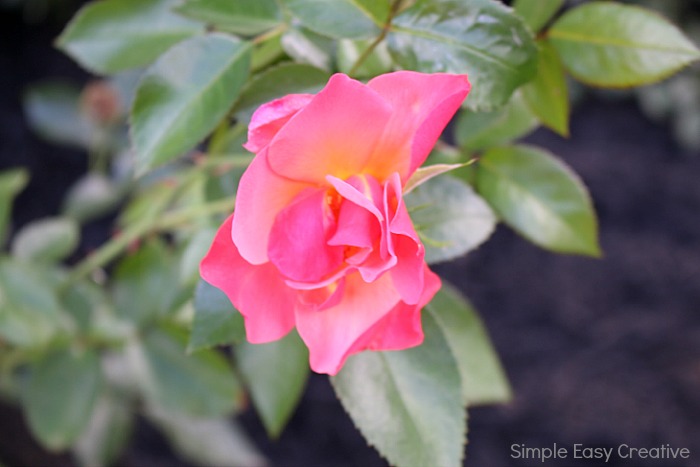 Finally, make a checklist for next spring.
Include removing protective mulch in the spring. It's fine during the winter, but once the ground thaws, soil piled around the stem could cause it to rot and can also harbor insects and voles.
Also, make notes of any particular problems you noticed while getting your roses ready to overwinter.
For more fall rose maintenance, visit Easy Elegance® Roses and Winterizing your Roses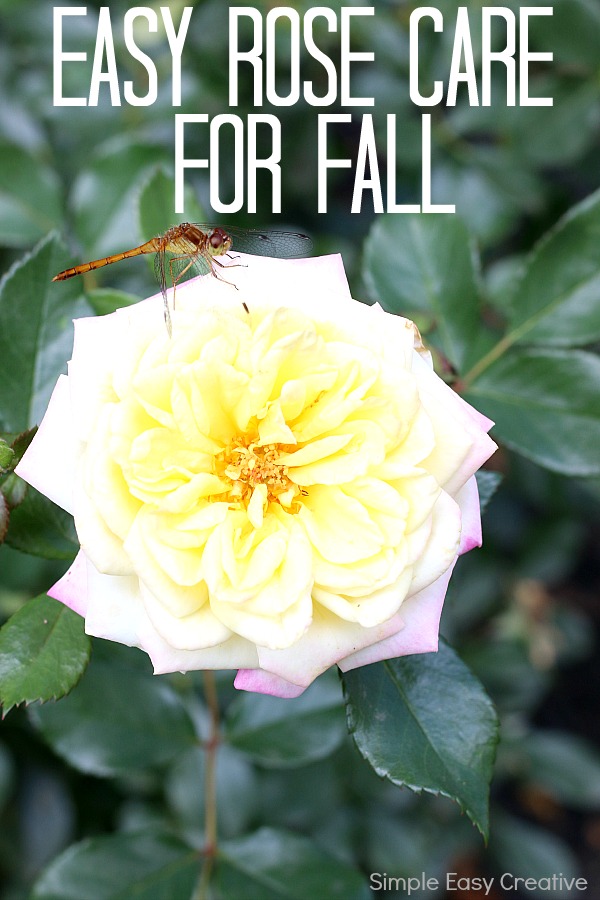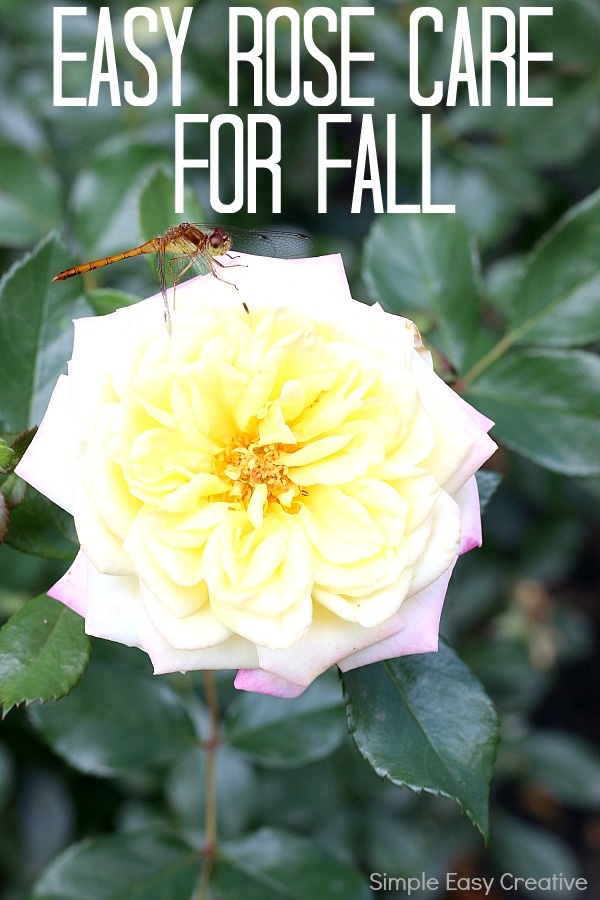 For more planting and care tips, text EASYELEGANCE to 73095.
This is a sponsored conversation written by me on behalf of Easy Elegance Roses. The opinions and text are all mine.