How to Design a Small Rose Garden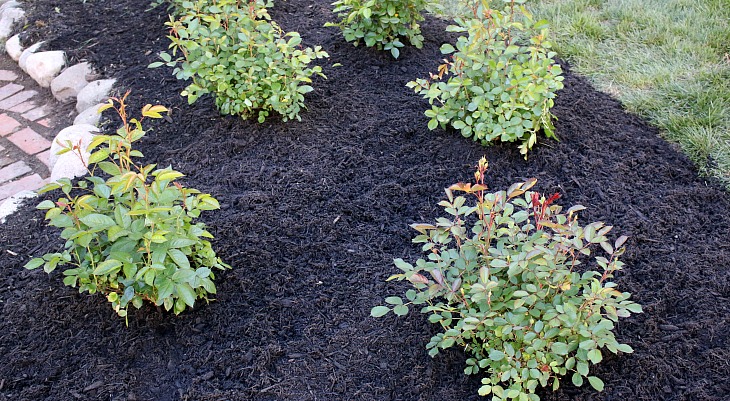 Adding a garden of any kind to your yard can be daunting- where do you start? How do you know what to add? I recently added a new small rose garden to our yard and it turned out great! I thought I would share how to design a small rose garden.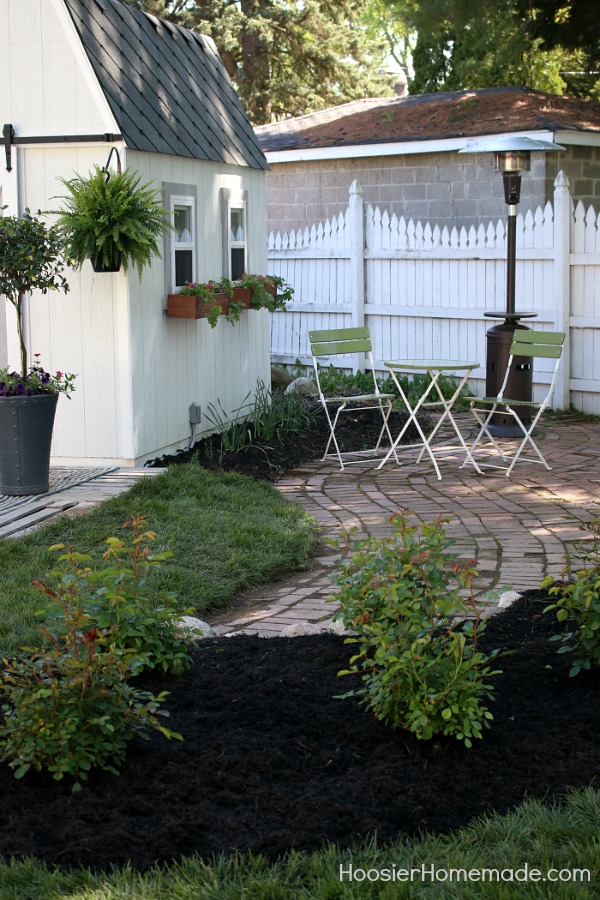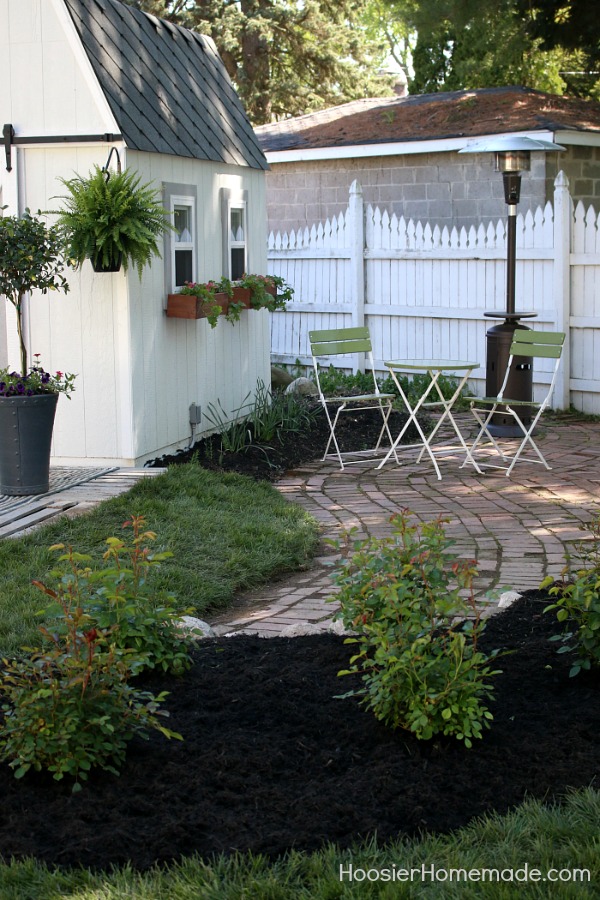 We've been updating our backyard for the past couple of years, last year we built the She Shed and early this Spring, I built an outdoor swing frame. We also covered the yard with new sod. This spring we are focusing on the landscaping, especially flowers that are going to add color to the yard all year. I thought I'd include a small rose garden into the design along with the cut-flower garden that we are planning.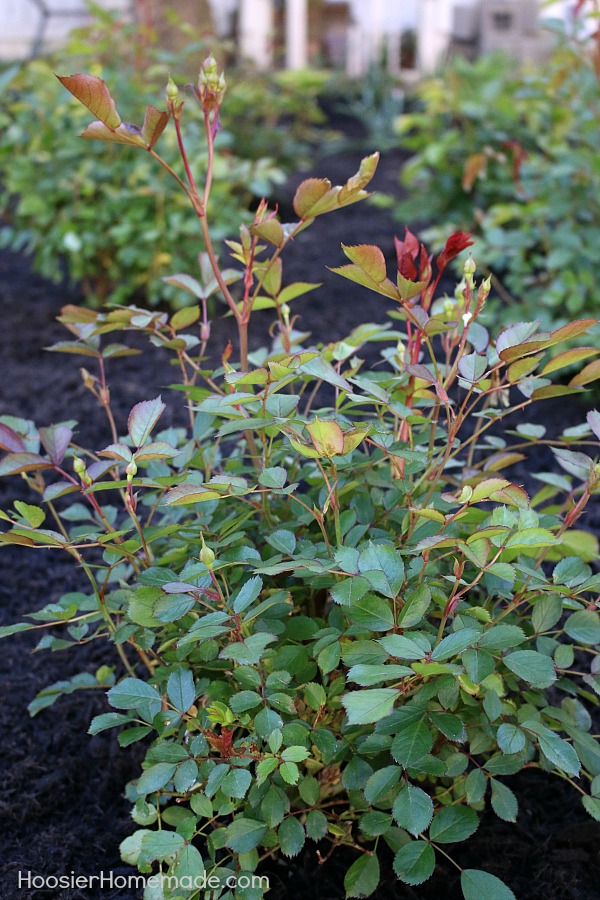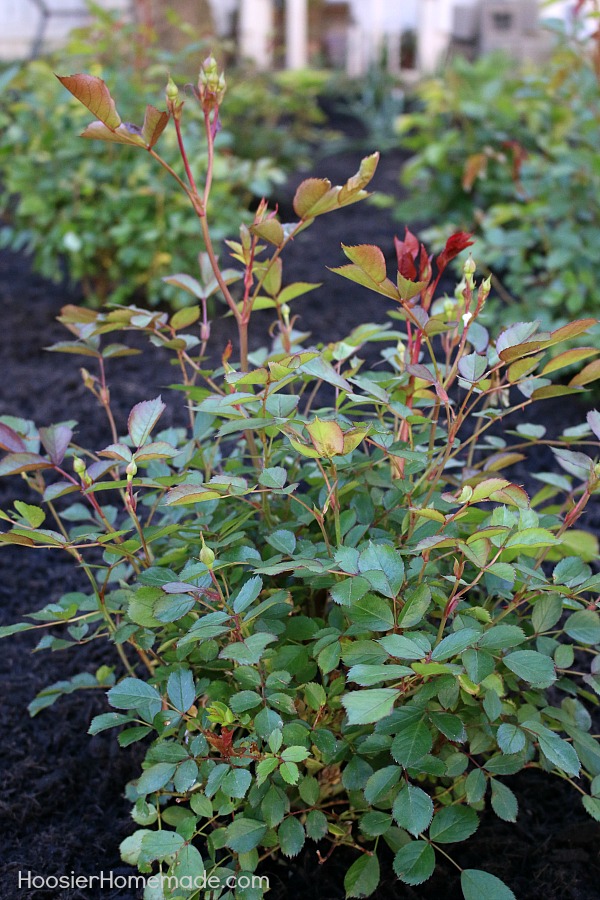 Our backyard isn't that large, we have about 3,000 square feet to work with and once we added the She Shed and the outdoor swing we really are only looking at having around 800 square feet of flower beds.  I knew I wanted to make a big impact using the smallest space I could.
The key to designing a small garden is to give the illusion of space by providing some separation between areas. For our yard, I wanted to separate the swing, which for design purposes I look at as a relaxation area, and the Shed deck, which I consider as an entertaining area.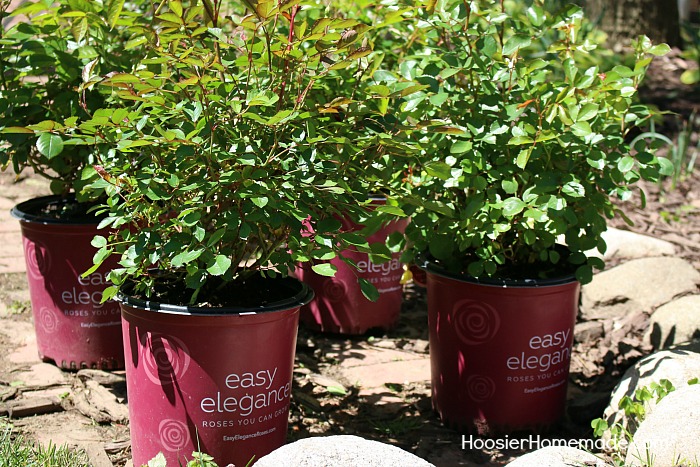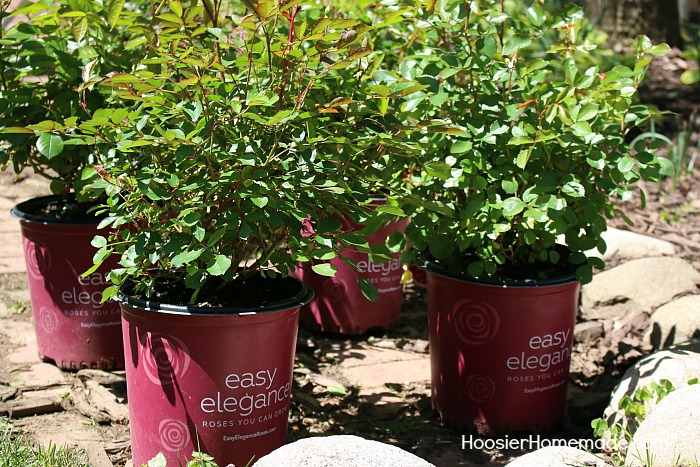 I decided that roses would work perfectly in this design and wanted to use Easy Elegance® Roses. They are easy to care for, disease resistance, heat tolerant and have extreme cold hardiness, which is perfect in our area of the country. To find the roses easily, look for roses in the red pot in your garden center!.
We had started our landscaping last fall, but to divide the areas better, I expanded the flower bed out into the lawn a little more.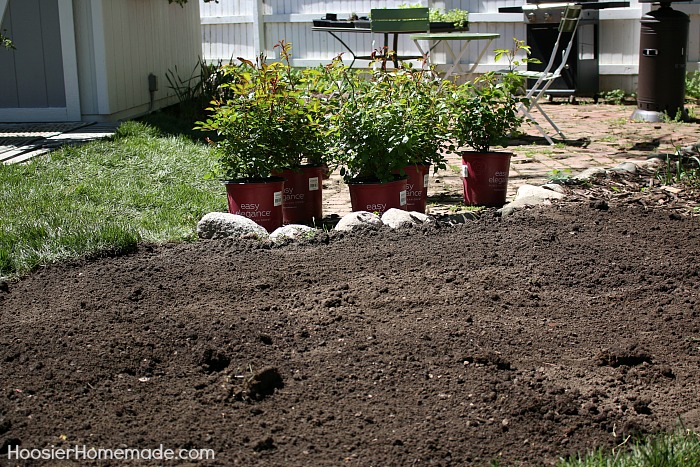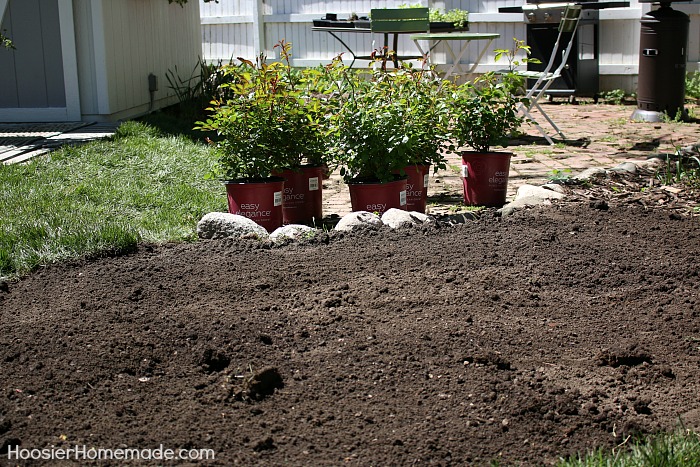 Before planting your roses add any soil amendments such as fertilizer or compost and work them into the soil either by hand or with a tiller.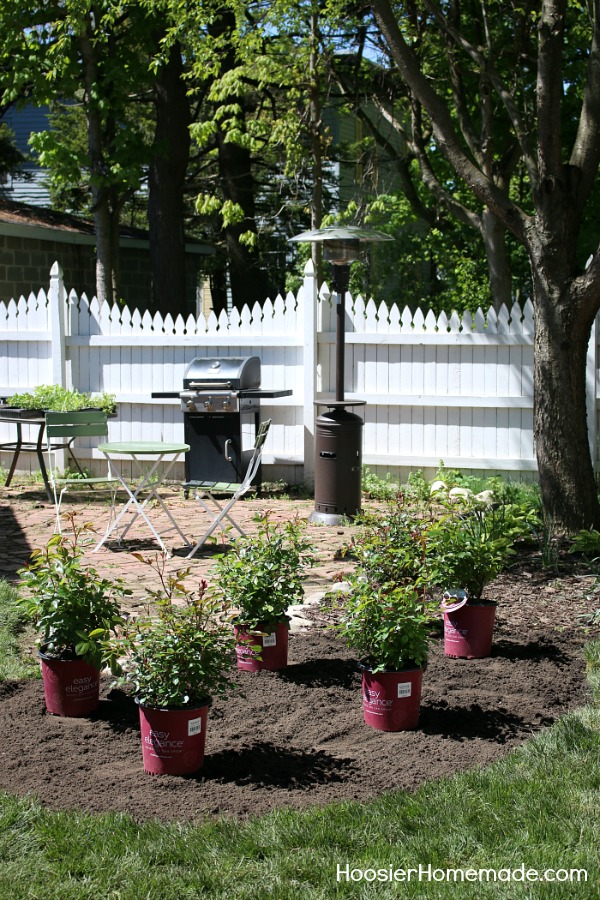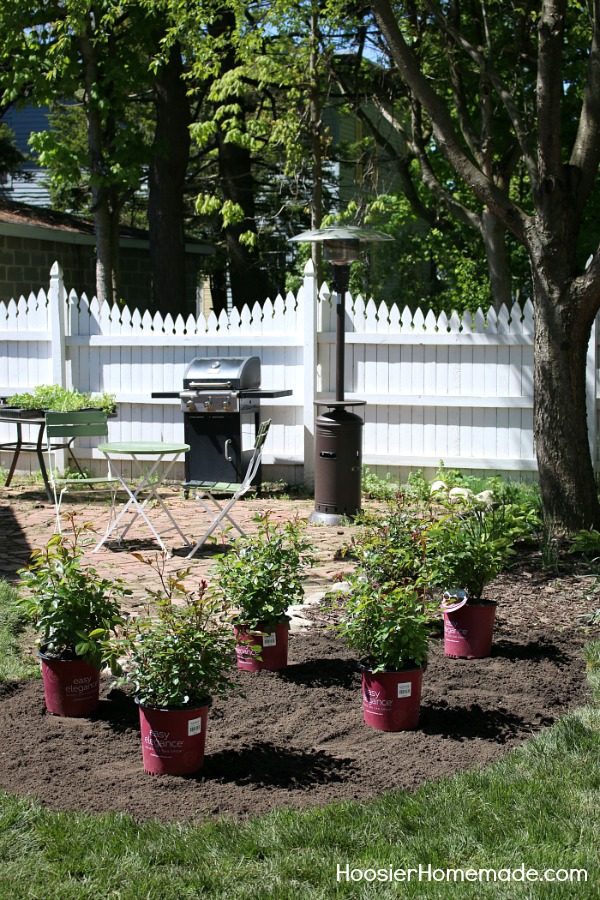 Place the roses how you want them positioned in the small rose garden. Stand back and take a look from all sides to make sure you have them where they look the best. We used three varieties of Easy Elegance® Roses in our small rose garden, two each of Head over Heels that will have fluffy light pink flowers, Music Box which will be a beautiful yellow rose with pink edges, and All the Rage have coral buds that will open to an apricot color with yellow centers. I staggered them so that each plant would be viewed from all directions.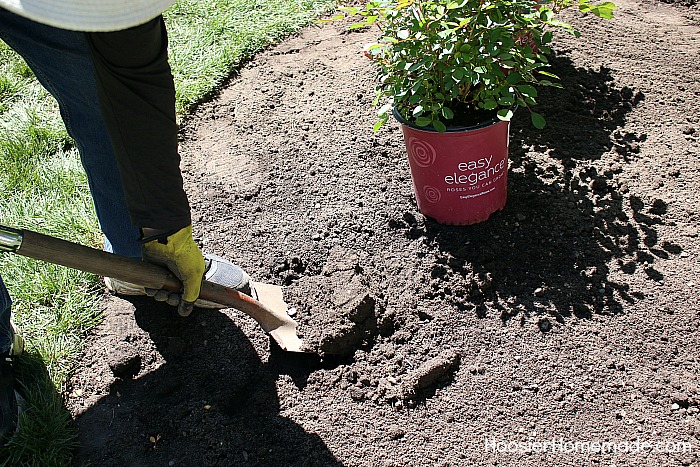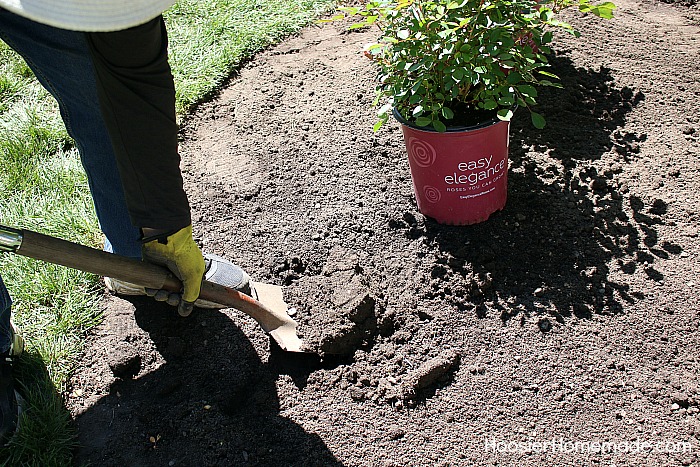 Once the placement is decided planting is simple. Dig your hole 4 to 6 inches wider than the root ball, and only deep enough that the top of the root ball is flush with the soil surface.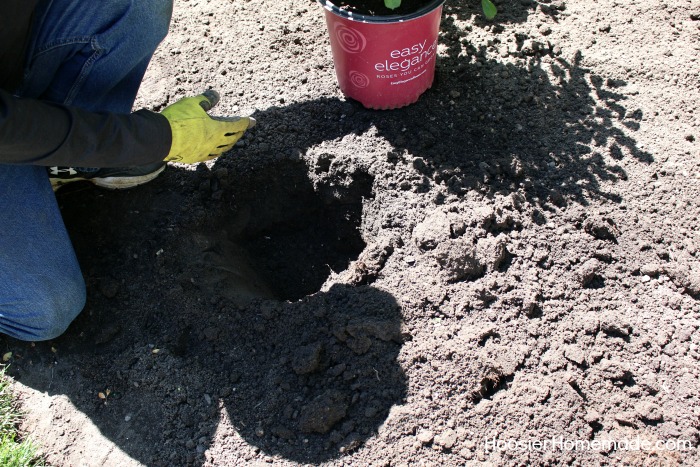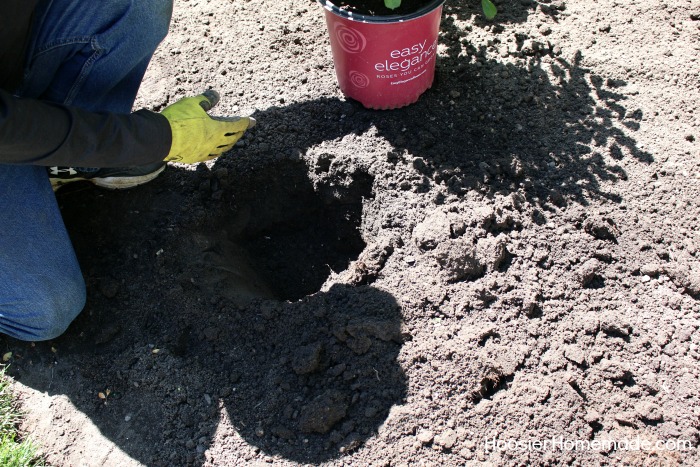 Gently squeeze the container to loosen the root ball. Then lift the plant out of the container and place it in the hole.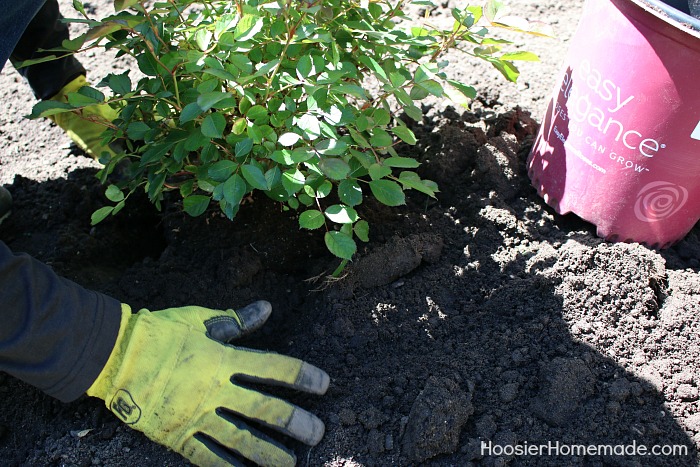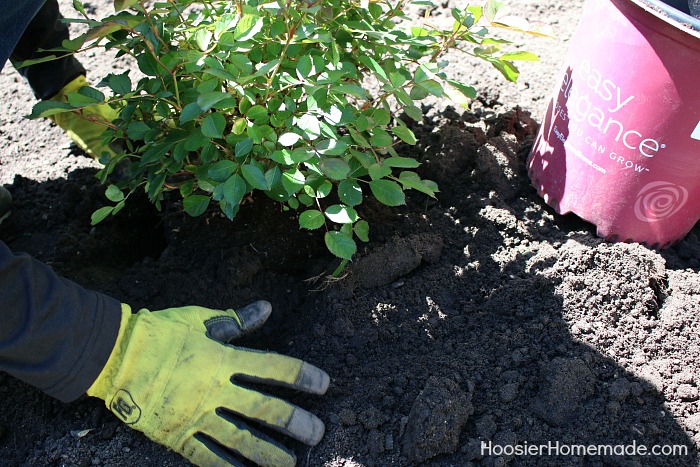 Then backfill with soil or more compost and water well.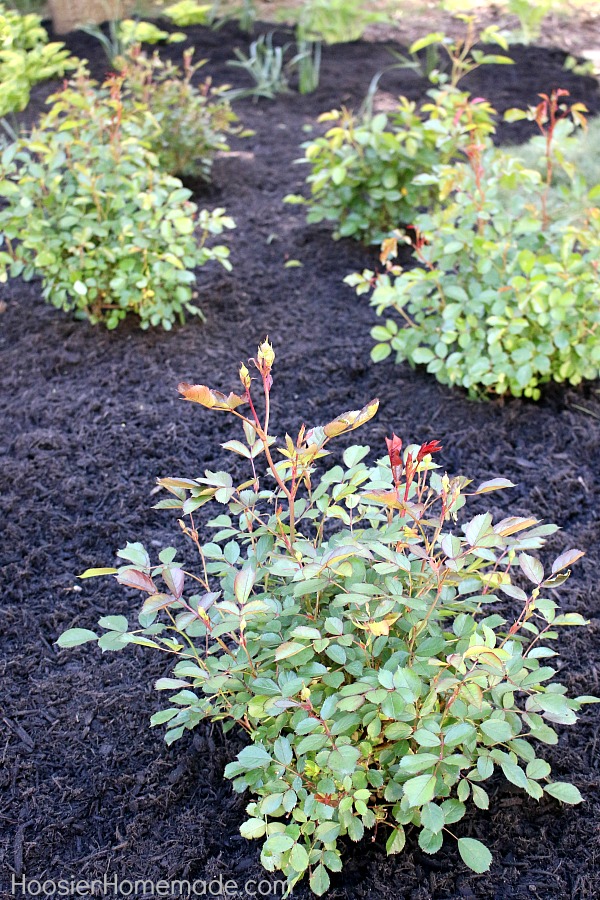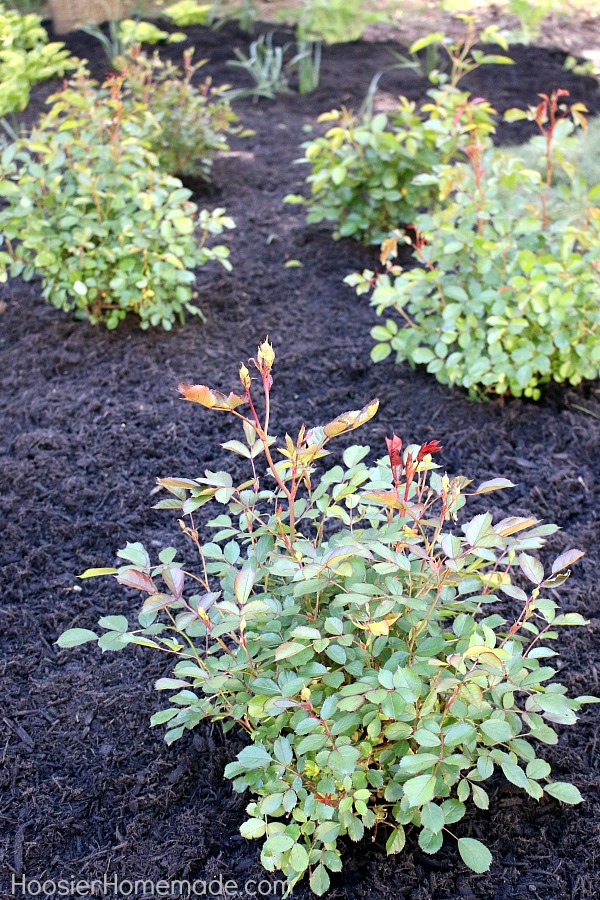 Finish by mulching the small rose garden with your choice of mulch. I recommend that you not use gravel or stone, as the heat reflected off of it stresses the plants. If you do use stone at least mulch with wood or bark mulch around the base of the plant.
Water the roses consistently until they get established.
For more planting and care tips, text EASYELEGANCE to 73095.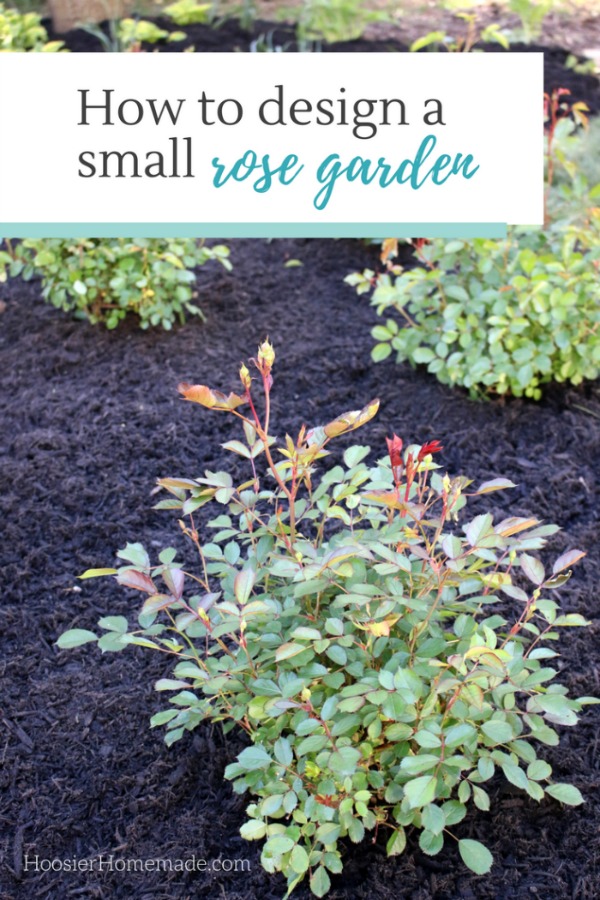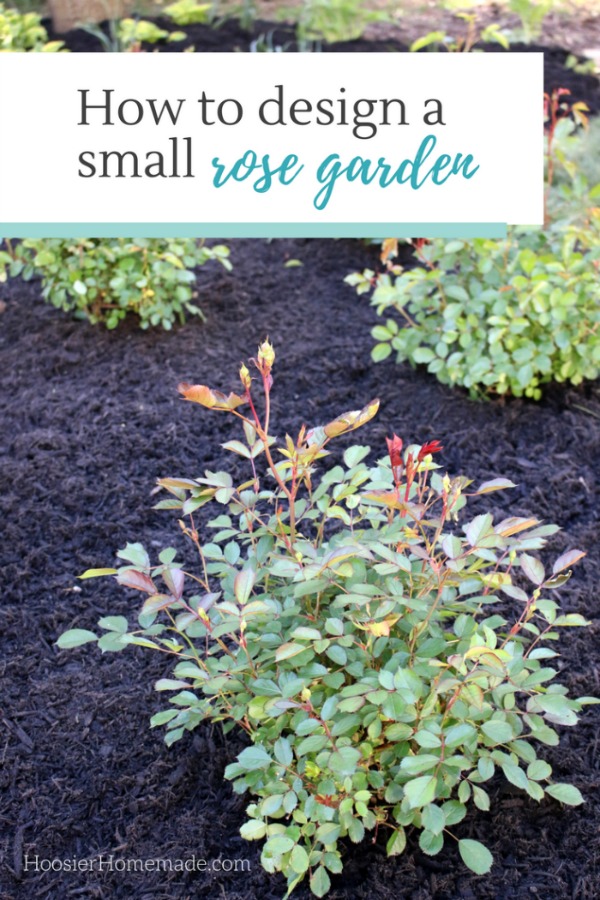 We'll be enjoying these blooms all year and for many years to come.
I'll keep you up to date and share additional rose care advice throughout the summer. What type of garden are you planting this year?
Are you gardening this year? Click here (or on the image!) to enter to win a Gardening Tool Kit!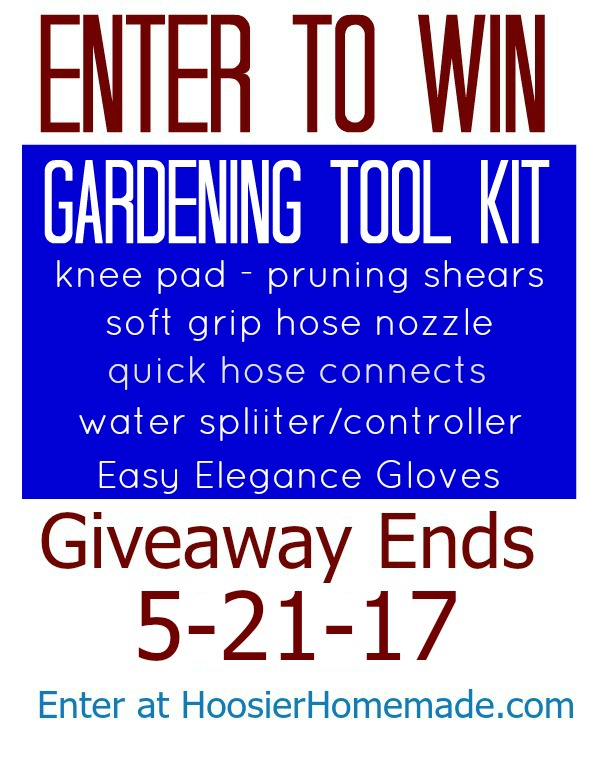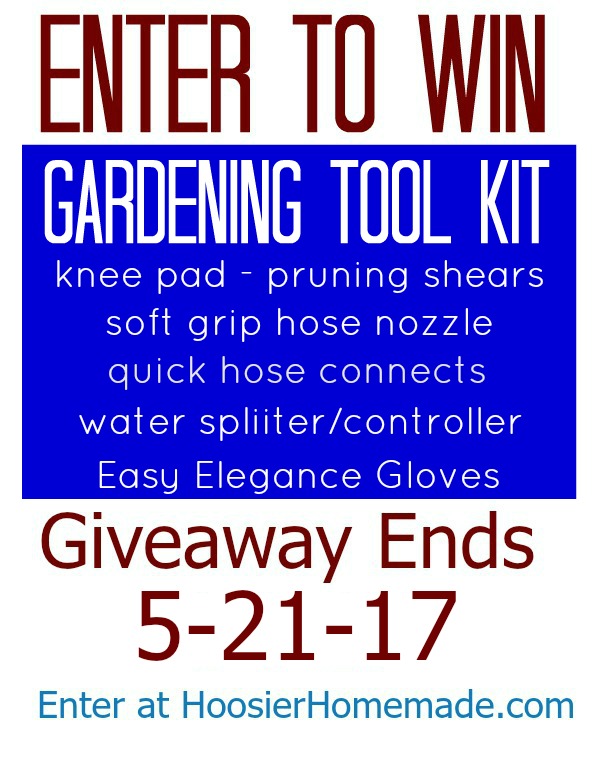 This is a sponsored conversation written by me on behalf of Easy Elegance® Roses. The opinions and text are all mine.